By Maria Palacios Oct. 6th, 2016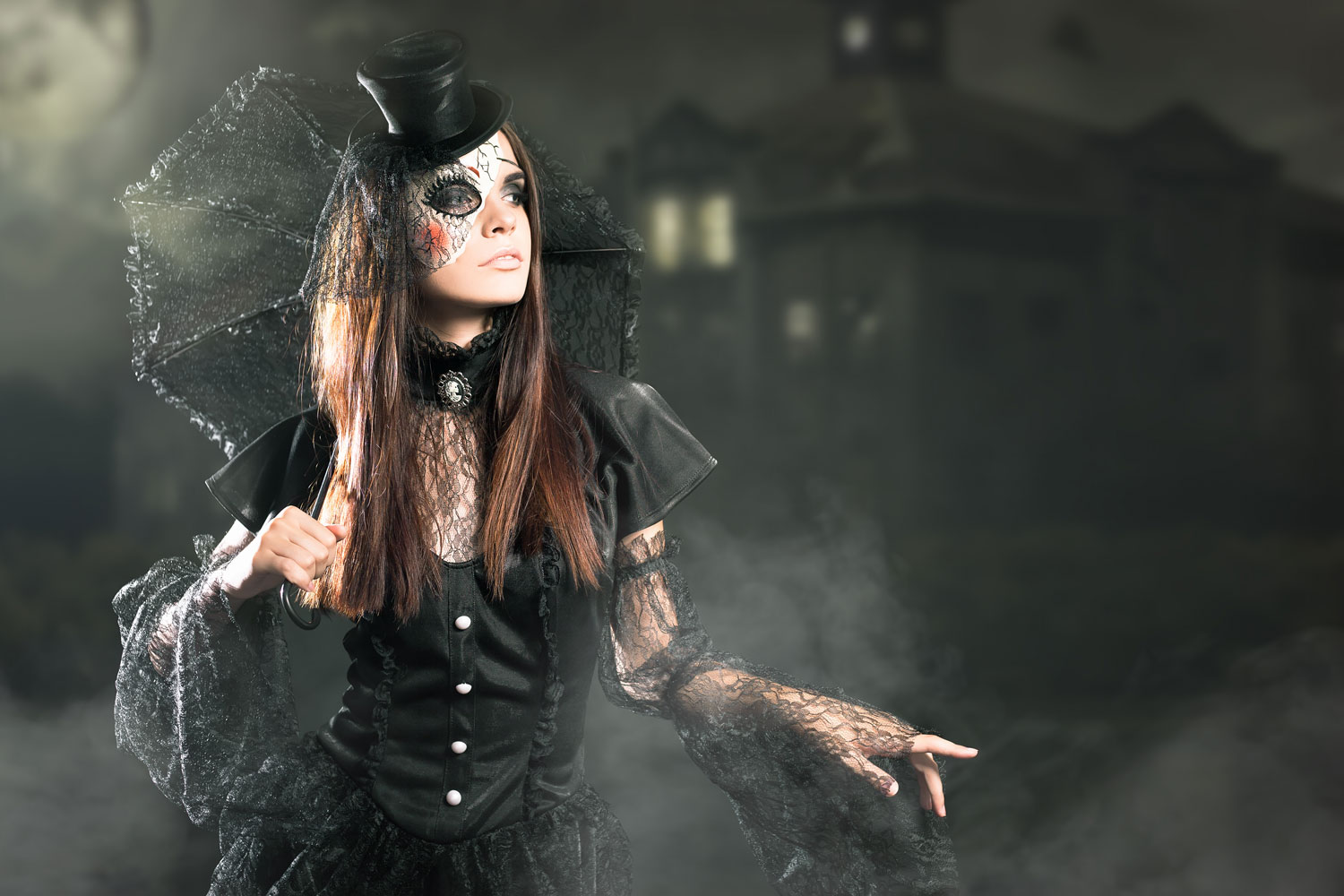 Photo Credit: Shutterstock.com
October is finally here and we all know what that means…Halloween is right around the corner! There's no better way to spend your Halloween weekend than in San Francisco where the costumes are scarier, the music is louder, and the parties are truly one of a kind. Locals know that October 31 is more than just another holiday, it's a way to celebrate their crazy city by dressing to the nines in extravagant costumes. If dancing to world-renown DJs and hobnobbing with the city's elite sounds like your ideal Halloween, here's a look at some of San Francisco's most-anticipated and best parties this year: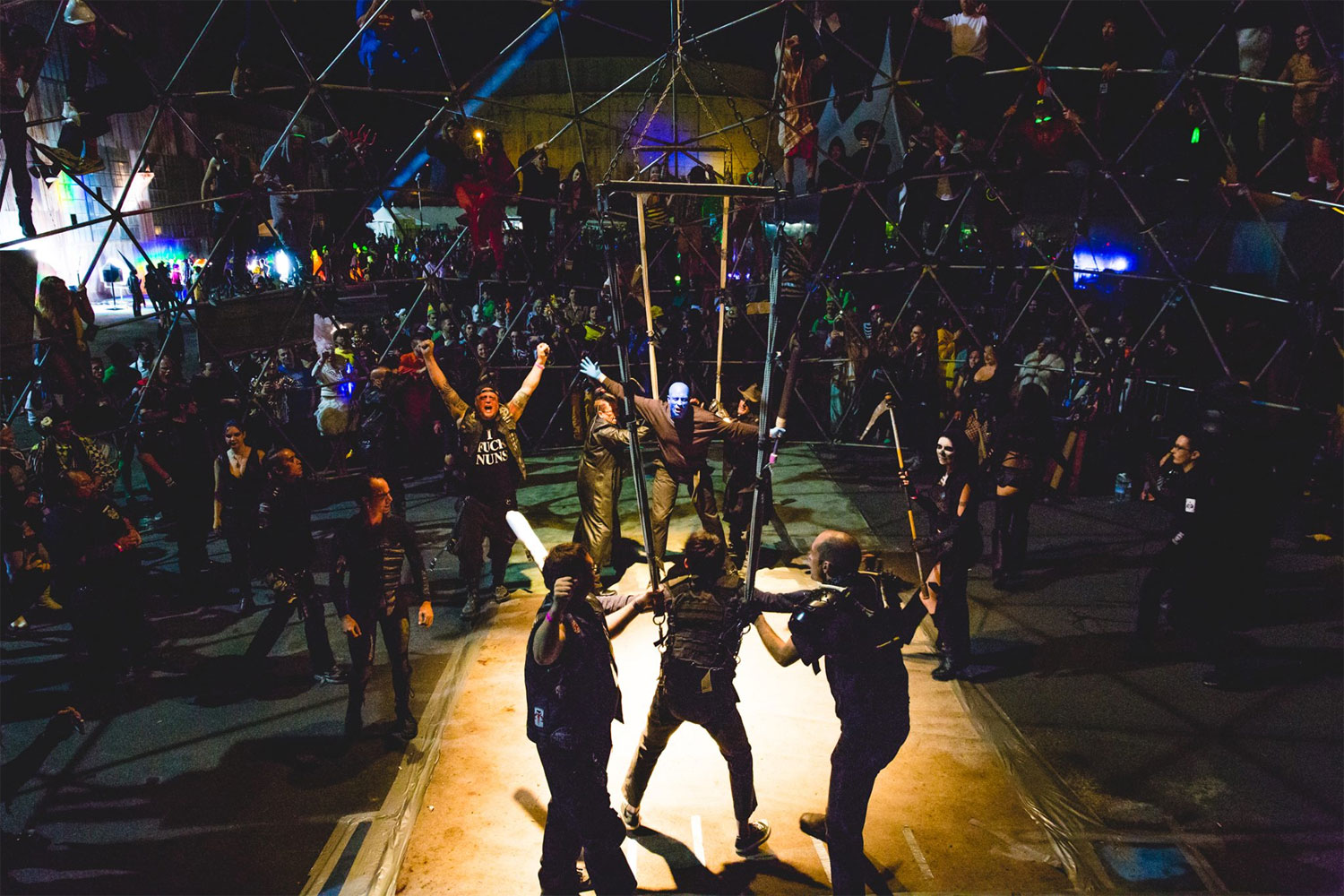 Photo Credit: Ghost Ship Halloween
Halloween International Ball – W Hotel
The W Hotel's International Ball is exactly what it sounds like: a global affair. Taking place on Friday, October 28, this party takes Halloween to a whole new level with sexy Samba Dancers, live drummers playing alongside DJ sets, and a costume contest with prizes. If you can't decide what music you think you'll want to hear, you can choose between three music rooms: Euro/Int'l House Music with DJs KBLO, AYKUT & YOUSSEF; Persian/Middle Eastern music with DJs Dr T & NITRO; or take it back to the '80s and '90s with DJ Kevin Armstrong. Ticket prices start at $30 for a limited time and will increase as the date gets closer. If a VIP Table is more your style, they run at $150 but does not include the cost of a ticket, so don't forget to purchase both!
Ghost Ship – Pier 70
No need to get out your Dramamine out for this weekend-long event. Ghost Ship Halloween is located on land, however you will still be partying on a ship. Since 2008, local, skilled artists and volunteers have created a giant Ghost Ship within warehouses around the city. This year's ship will sit inside the massive three-story interactive mezzanine area built in Pier 70 which was used for Super Bowl 50. With an aquatic theme, the event will take guests "underwater" to the subterranean city of Atlantis. Friday night features DJ sets by Justin Martin and J. Phlip from DIRTYBIRD as well as legendary house trio THE NEW DEAL. On Saturday you can expect to see a 20+ piece indie techno circus THE MUTAYTOR and electro acts THE ORB and DJ Dan. VIP two-night passes start at $225 a person and go up to $325. VIP one day tickets for Friday start at $125, and for Saturday night tickets are going fast and begin at $175. For general admission, two night passes start at $95.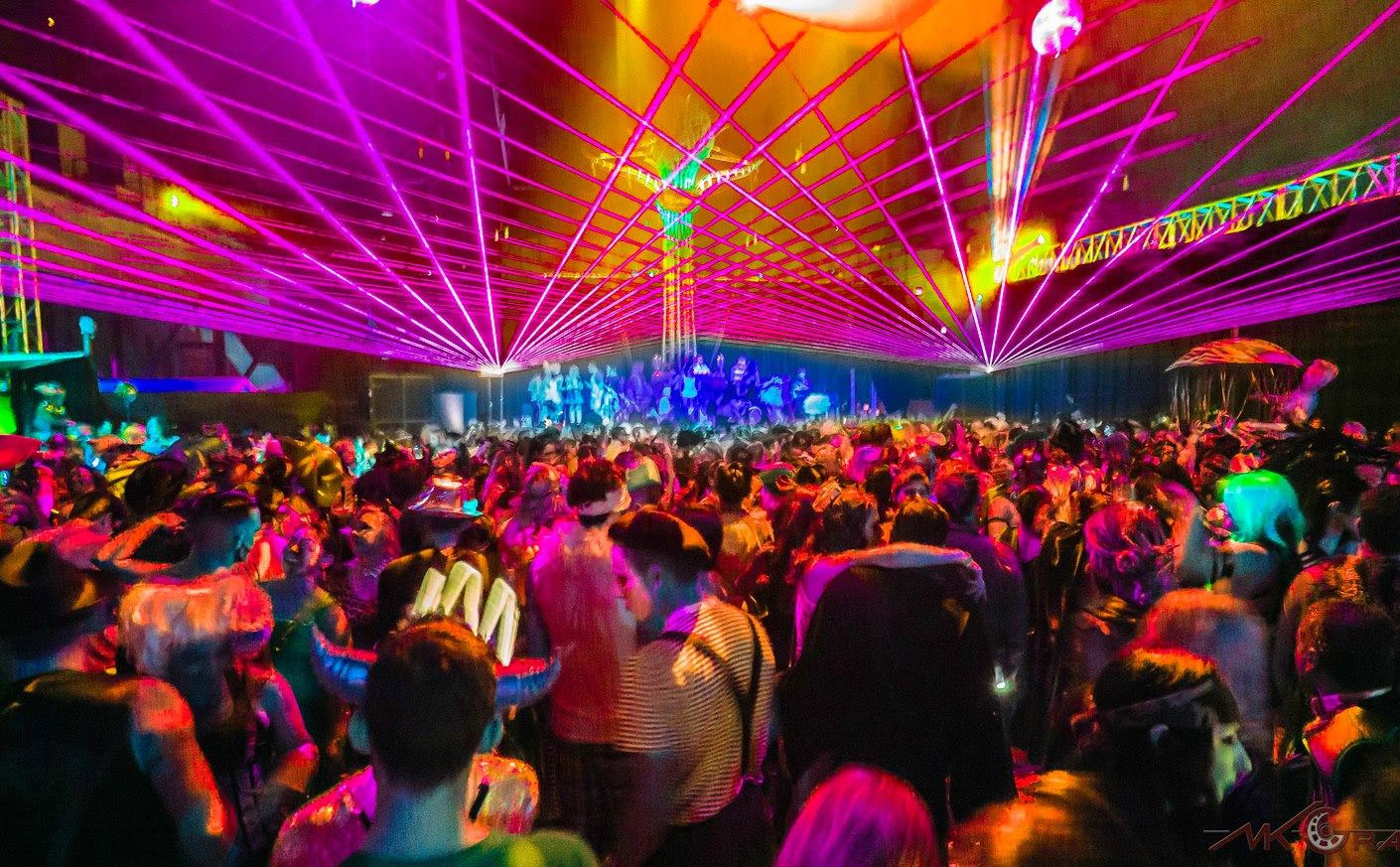 Photo Credit: Phantasm Halloween
Titanic Masquerade Halloween Party Cruise – The Bay
Grab your friends and hop aboard the Fume Blanc for a Titanic-themed masquerade party on Saturday, October 29. Dress code is strict, so forgetting a mask just won't do. With three decks on the vessel and two dance floors to choose from playing todays Top 40 and House hits you'll be sure to dance all night long. Drink the night away with an open bar as you take in the breathtaking views of Alcatraz, Treasure Island and the Bay Bridge. Single ticket prices start at $109, however if you're planning to go with a group, they offer an Entourage of Five Package with a four-hour open bar for just $475. Oh, and don't worry, we promise you won't have the same ending as the actual Titanic did.
Behind the Funhouse – The San Francisco Armory
Behind the Funhouse takes place at the San Francisco Armory, and is a wild carnival land that might just be too good to pass up. Following its inaugural affair, Phantasm is expected to be bigger and better than last year with more costumes, over-the-top decorations and even better DJ sets. On Saturday, October 29, guests will be treated to sets by Chromeo, The Crystal Method, Syd Gris, and many more. What better way to spend your Halloween Saturday night than in a haunted castle located in the heart of the city. Tickets start at $50 for general admission, and the VIP Level is available for $150 per person with access to the Haunted Kinky Upper Floor Party.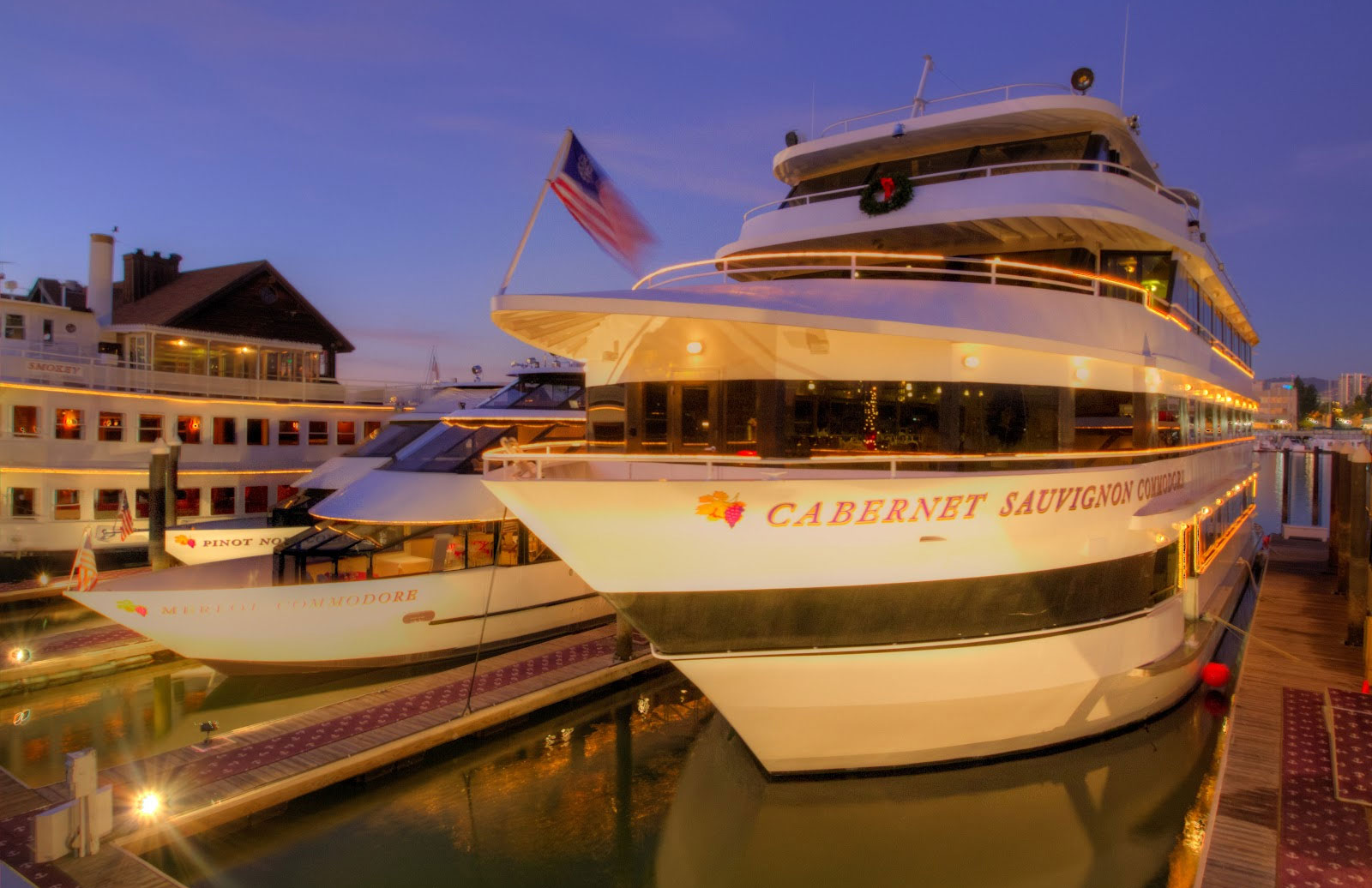 Photo Credit: Cabernet Sauvignon Commodore
Pier Pressure Black Pearl Halloween Yacht Party – The Bay
If you haven't started thinking about your Halloween costume yet, this party might make it easy for you. The Cabernet Sauvignon Commodore will transform itself into the Black Pearl (you know, from Pirates of the Caribbean?) for a cruise around the bay on Saturday, October 29. With three decks, three separate dance floors and DJs spinning House and Top 40 hits, you'll want to explore each part of the ship and dance the night away to all of your favorite songs. General Admission has access to a cash bar with ticket prices ranging from $69-$99 per person and a Group Rate of $325 that admits five people. VIP tickets start at $140 for a single ticket. If you're planning to bring your crew, VIP Group Packages range from $625 to $1,795 and give you exclusive access to the VIP Deck and three hour open bar. Channel your inner Jack Sparrow on this yacht party that will take you on a Halloween adventure.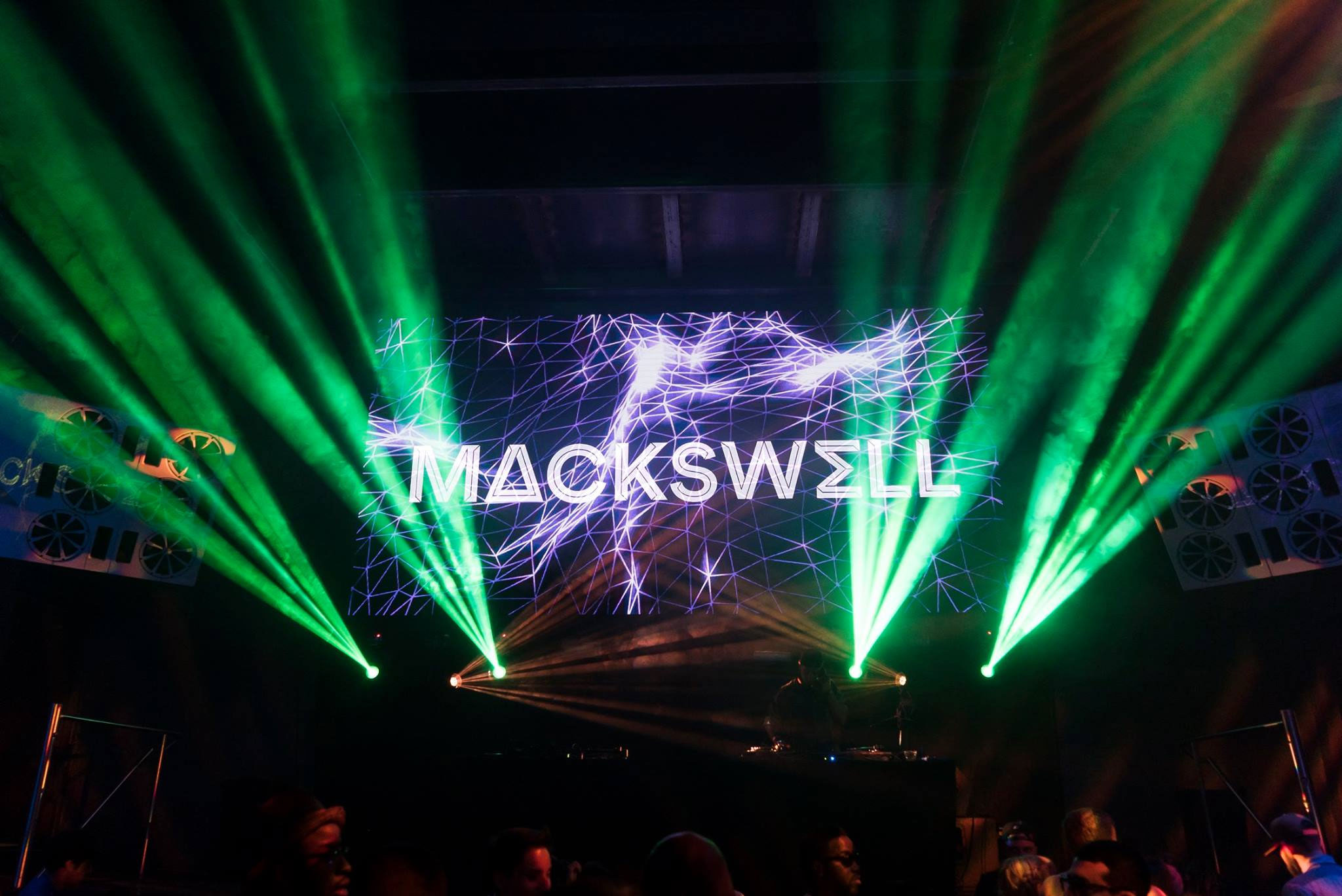 Photo Credit: Mackswell
Haunted Hotel – W Hotel
If you didn't get enough Halloween fun at the W Hotel on Friday, go back on Saturday for a completely different experience. On October 29, the entire property will transform into a "sinister-chic" haunted house. Get your groove on throughout the night at their huge dance party that will be spread across three floors with DJs spinning Top 40, EDM and trance music. Tickets start at $60 for general admission while VIP prices start at $80 for single tickets with access to the VIP Lounge. Premium packages start at $2,200 for a reserved table on the floor of your choice, four Premium Bottles, express entry and tax and tip included.
Costumes and Cocktails Halloween Yacht Party — The Bay
Yacht parties for Halloween weekend seem to be the thing to do. On Saturday, October 29, guests will jump aboard The Empress to cruise the bay for an evening of costume contests, libations and plenty of dancing. Lest you be concerned you'll be drinking well cocktails all night, your ticket includes a top shelf open bar and complimentary appetizers. Dance under the moon to DJ Mackswell and DJ Just-IN spinning Top 40, Hip-Hop, Old School and Trap on two levels of the ship. Tickets start at $98 a person and go up to $179. If you prefer the Bay over dry land, this party should be at the top of your list.
Maria Palacios
Born and raised in Sacramento, CA, Maria is a true California girl who enjoys the beach, the mountains, and most importantly, the sun. She hasn't always lived in beautiful CA, though. Her spontaneity and lust for new adventures has taken her to Arizona, Tennessee and Texas. Writing is a long lost love for her and has now positioned her into the creative world of adversting. Working on a wide a...(Read More)