By Jill Weinlein Jul. 10th, 2019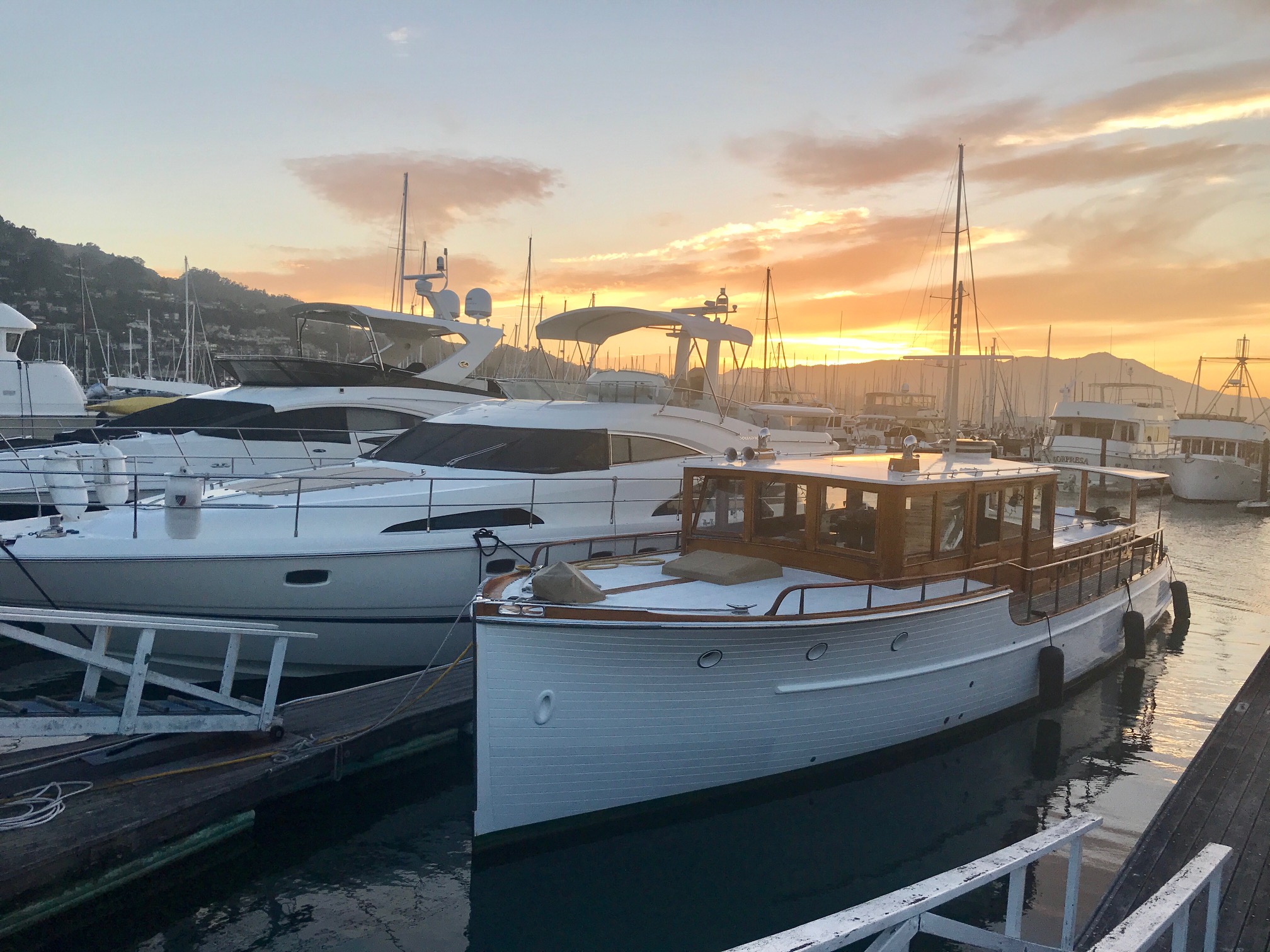 Jill Weinlein
Sausalito is located between the Golden Gate Bridge and Marin offering a waterfront flotilla of colorful houseboats, tall mast sailboats and luxury yachts on Richardson Bay with Mount Tamalpais in the backdrop. The beauty of this enclave has inspired painters, photographers, sculptors, and songwriters including musician Otis Redding. He wrote "Sittin' On The Dock of the Bay" in the 1960s while staying on a houseboat in Northern area of Sausalito. A good place for drinks and dinner during sunset in this area is Bar Bocce for sourdough pizza, salads, and shrimp sandwiches.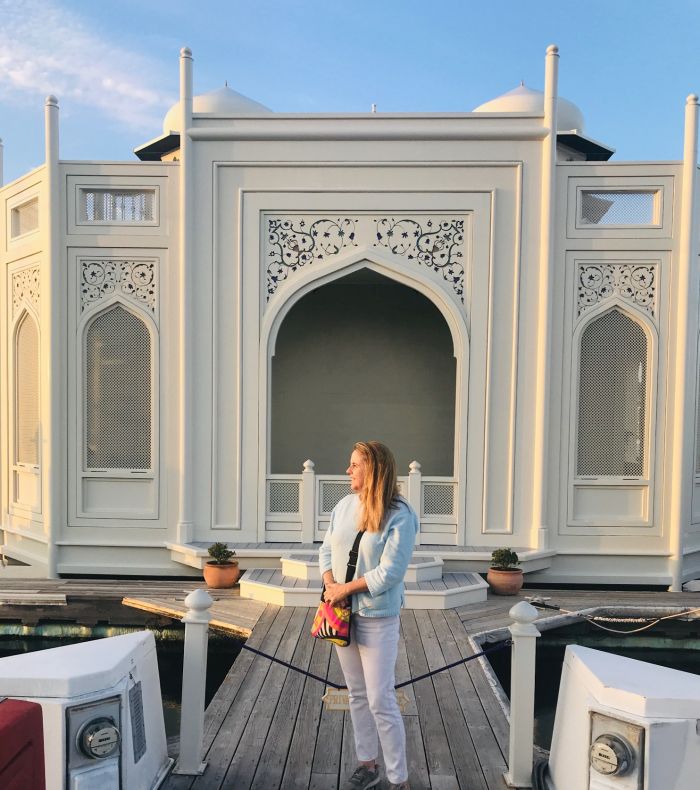 Over 400 colorful and whimsical houseboats waterfront
Mid-town Sausalito offers the historic Old Town waterfront and tree lined square, reminiscent of a Spanish Colonial plaza with a water fountain in the center. Large twin elephant statues created in 1915, for the San Francisco Panama-Pacific International Exposition, were saved from demolition and moved to Vina del Mar Park in the 1960s. This park gets its name from the town's sister city of Vina del Mar in Chile. Nearby are art galleries, colorful boutiques, and local eateries to discover. Napa Valley Burger and Sausalito's Sweets are located in the first brick building in town built in 1885.
Nearby is Ferry Pier where locals and tourists from the San Francisco Ferry Building and Pier 1 cruise over for the day or stay overnight in one of the hotels.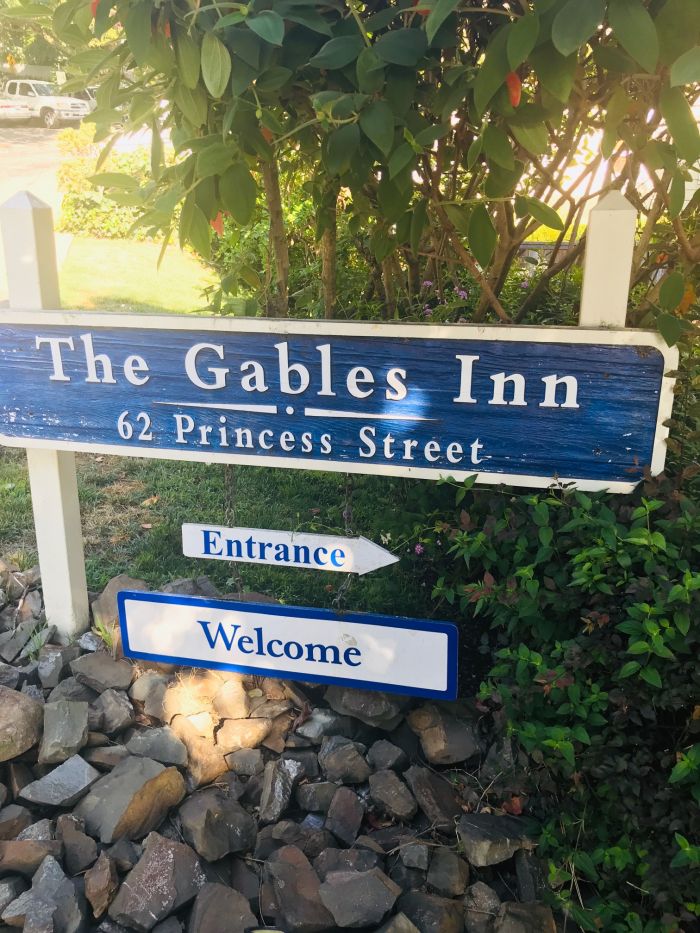 Jill Weinlein -The historic The Gables Inn
The oldest hotel in Sausalito, The Gables Inn is a boutique bed and breakfast. Built in 1869, some of the rooms offer a king-size bed, fireplace, large indoor whirlpool bathtub, and outdoor terrace overlooking the sparkling blue bay to San Francisco city. Wine and cheese are served daily during the social hour at 5:30 p.m. Each morning a light breakfast buffet is presented starting at 8 a.m.
Take a walk up Princess Street to explore the Sausalito hills, and see a beautiful shingle wood and glass window church built in 1909. Across the street are an eclectic array of preserved historic Victorian mansions and the old Alta Mira Hotel, which is now a private rehab center. Walk down the stairs to the elephant statues and towards the bay looking out towards San Francisco and Alcatraz Island along the Bridgewater Promenade. Walking by the Trident restaurant, I learned actor Robin Williams was once a busboy and comedians Bill Cosby and Lenny Bruce performed here. A popular photo opportunity includes the iconic Sausalito seal lion statue with the city of San Francisco in the background.
Other sites to see are the historic Fort Baker and Golden Gate Bridge view spot. Fort Baker's historic buildings and former officers' residences have recently been converted into Cavallo Point Lodge. Near the foot of the Golden Gate Bridge is a Children's Discovery Museum, and a working U.S. Coast Guard base.
Beyond the Golden Gate Bridge is The Marine Mammal Center. It's a free to the public educational center and nonprofit veterinary research hospital, dedicated to the rescue and rehabilitation of ill and injured marine mammals. For $10 take a one-hour docent-led tour to learn about California sea lions, elephant seals, harbor seals, monk seals and sea otters. The tour ends at the upper viewing deck to see these mammals who have faced environmental challenges. Tours run daily at 11 am, 1 pm, and 3 pm.
As the line in the popular Tony Bennett song "I Left My Heart in San Francisco, visiting Sausalito will capture your heart too.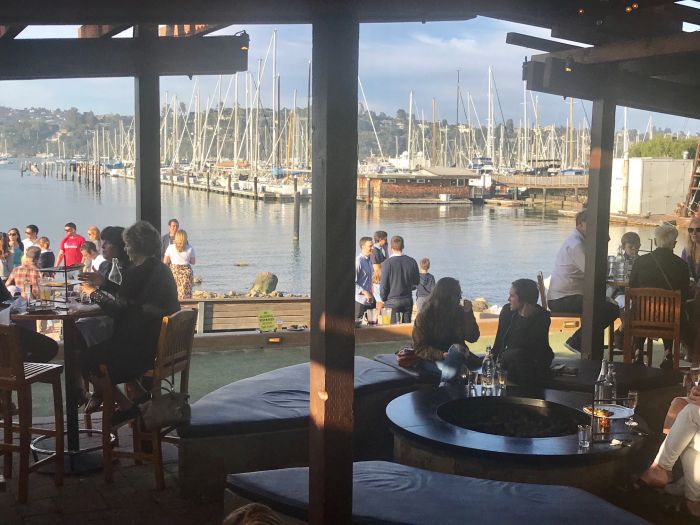 Jill Weinlein
Bar Bocce is a fun beach front casual dining spot popular with locals.
Jill Weinlein
Hke the hills to admire the historic Victorian design homes with views of San Francisco Bay and harbor in Sausalito.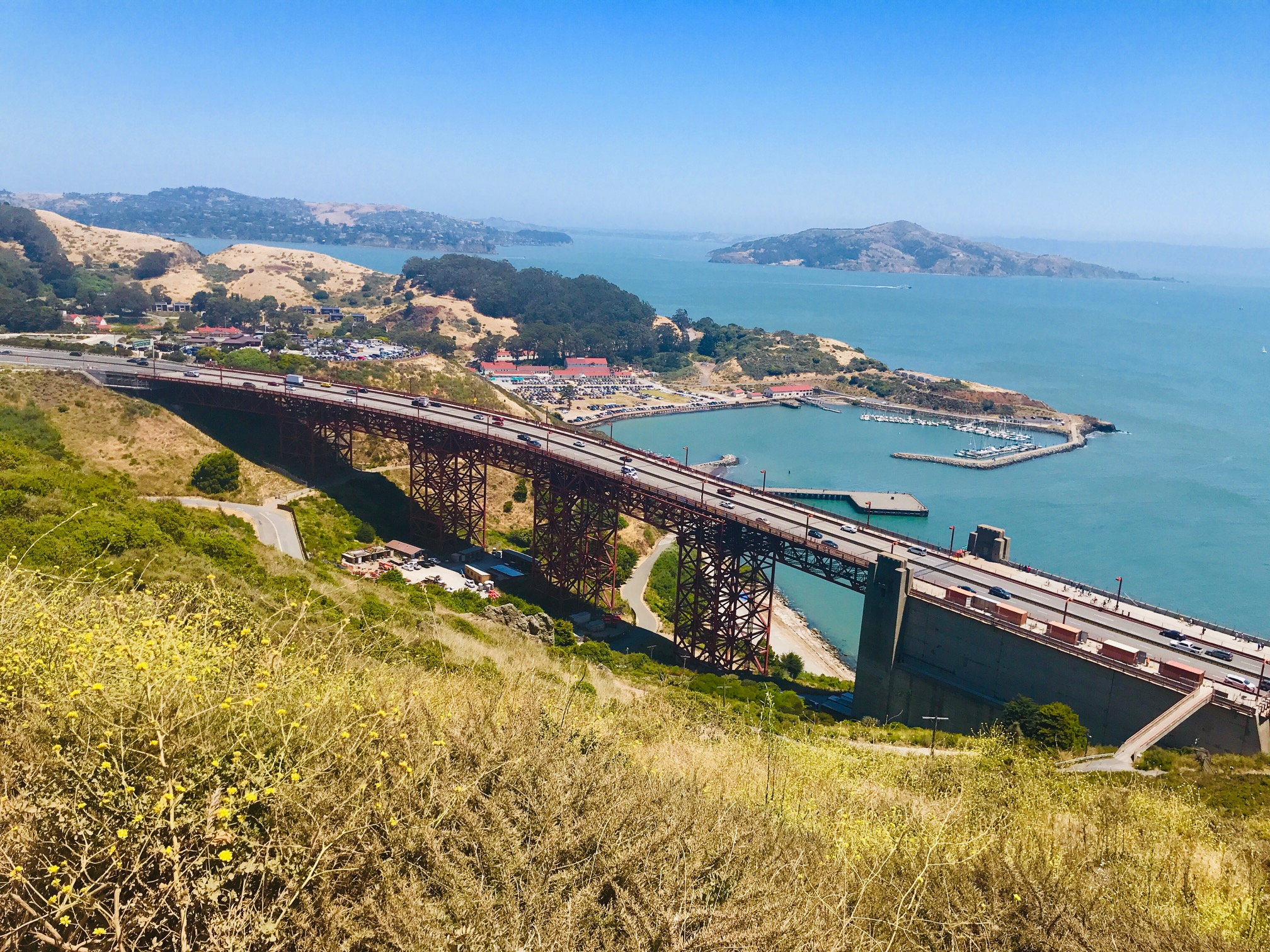 Jill Weinlein
Sausalito is located at the foot of the Golden Gate Bridge.
Jill Weinlein
Los Angeles based Jill Weinlein covers travel, food and lifestyle destinations for multiple newspapers, magazines and websites. Her areas of expertise include, luxury travel, culinary reviews, cruising and family travel destinations. Born in Los Angeles, Jill studied Communications and Theatre Arts at UCLA. She has a a Dine and Travel blog - www.dineandtravel.me and she writes a weekly restaur...(Read More)