By Lavinia Lumezanu Nov. 28th, 2022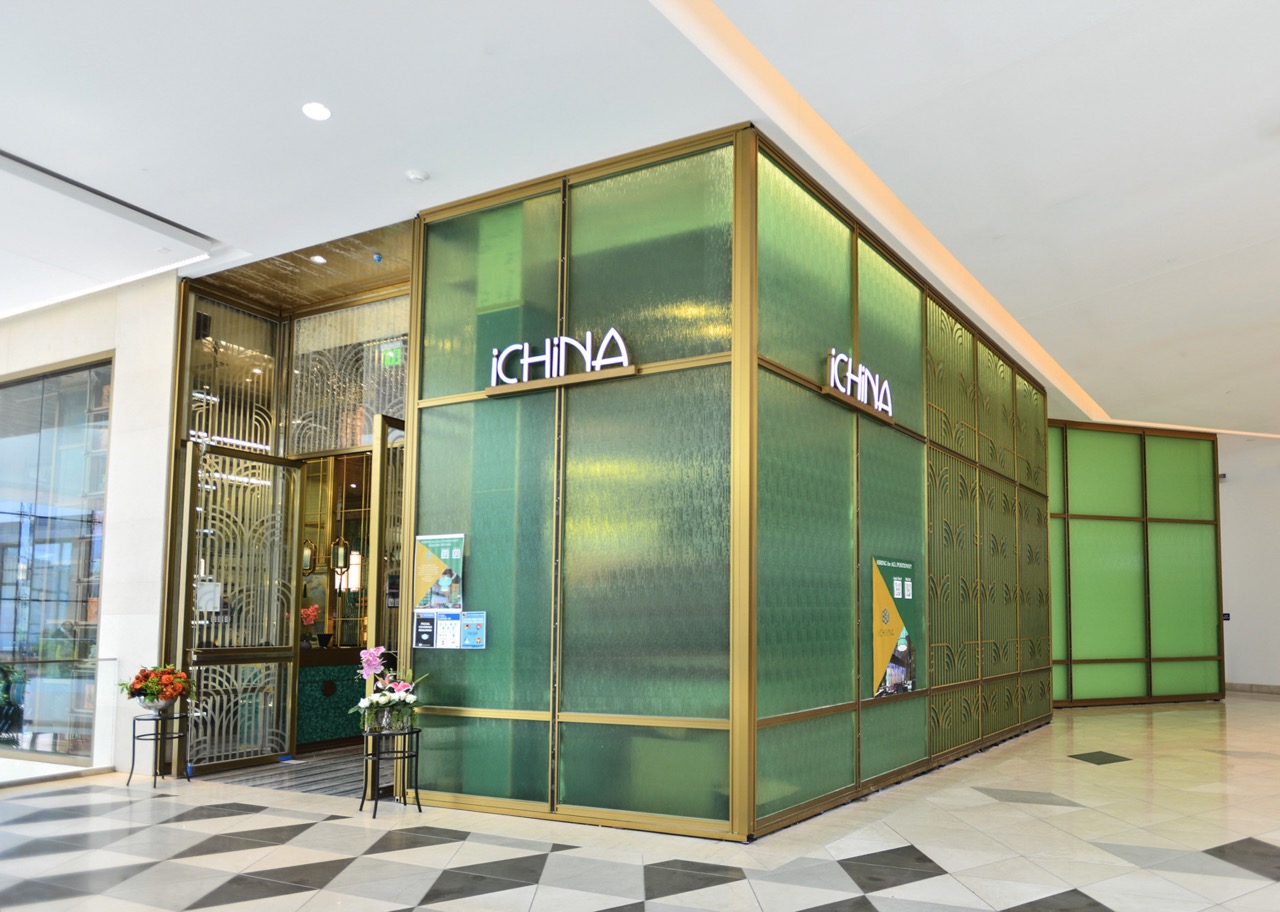 Photo by iCHiNA
When thinking of Chinese cuisine, one's mind wanders to a lazy evening of ordering in and getting a myriad of oyster pail containers filled with comfort food. iCHiNA in Silicon Valley is here to completely change that perception. It aims to elevate Chinese cuisine by offering a luxury experience that gives visitors a glimpse into the culture and tradition of Cantonese food in a modern and elegant setting.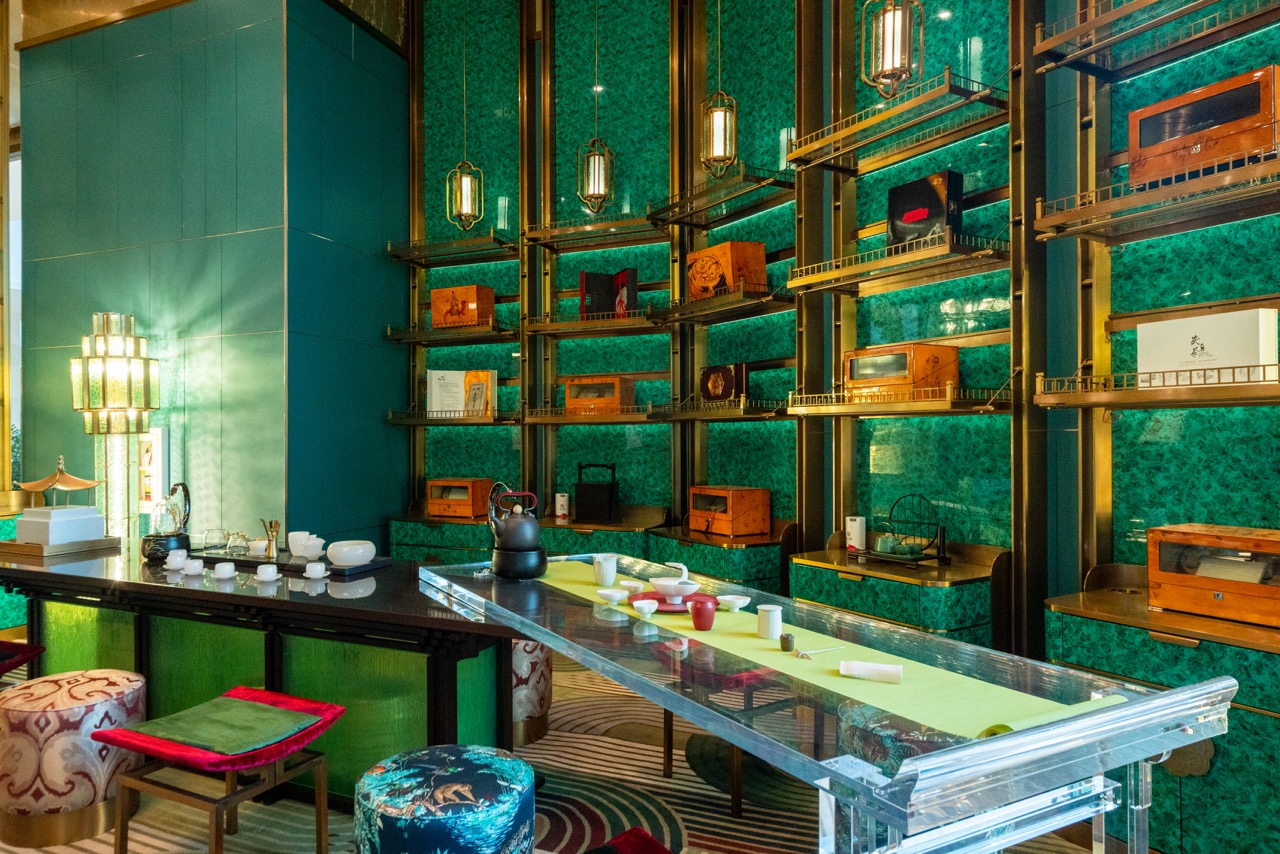 Photo by iCHiNA
Located right in the heart of Silicon Valley and surrounded by tech giants with refined palates at every corner, iChina offers a unique experience for every customer.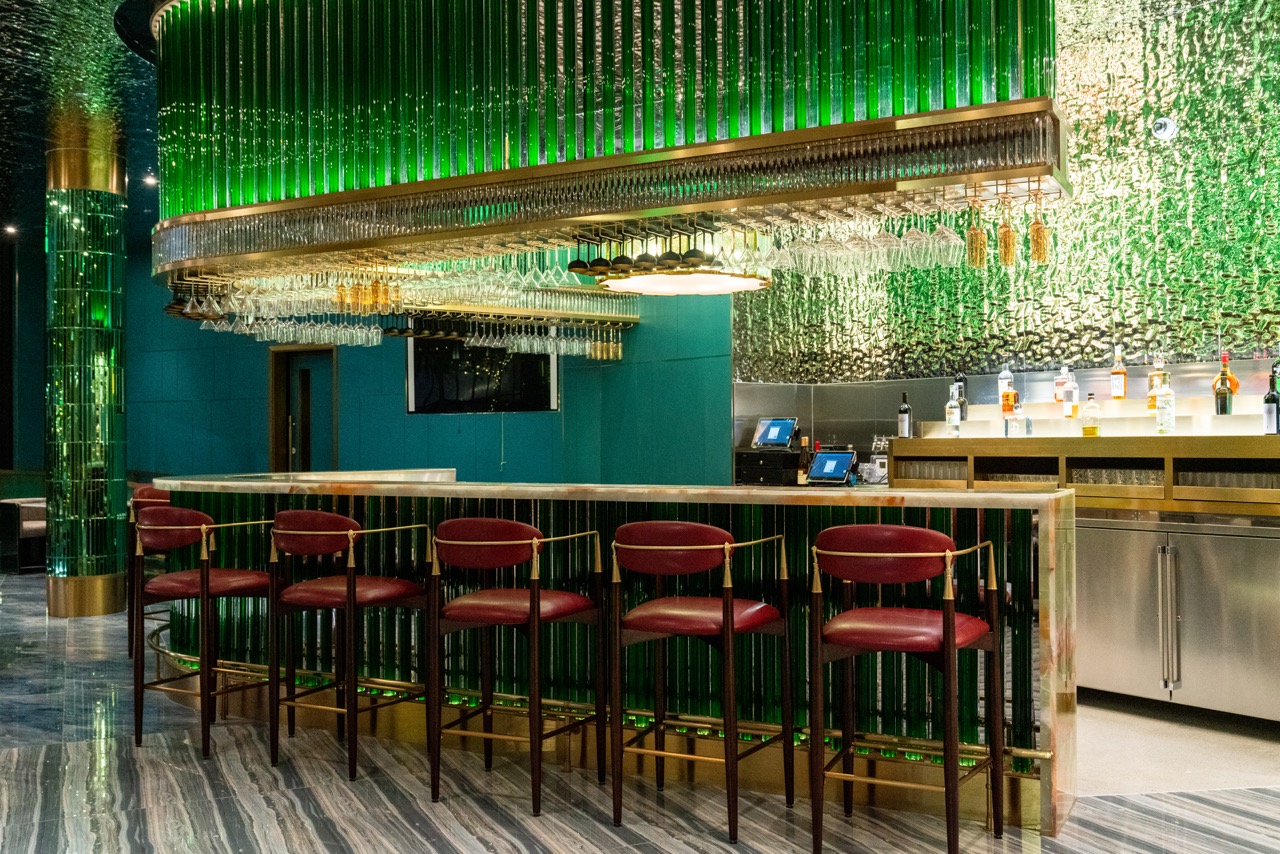 Photo by iCHiNA
The JiuBa cocktail lounge on the first floor is set against a beautiful gilded bar and it's guaranteed to impress visitors from the second they step inside. It's the perfect destination to have a few artfully created drinks and small plates.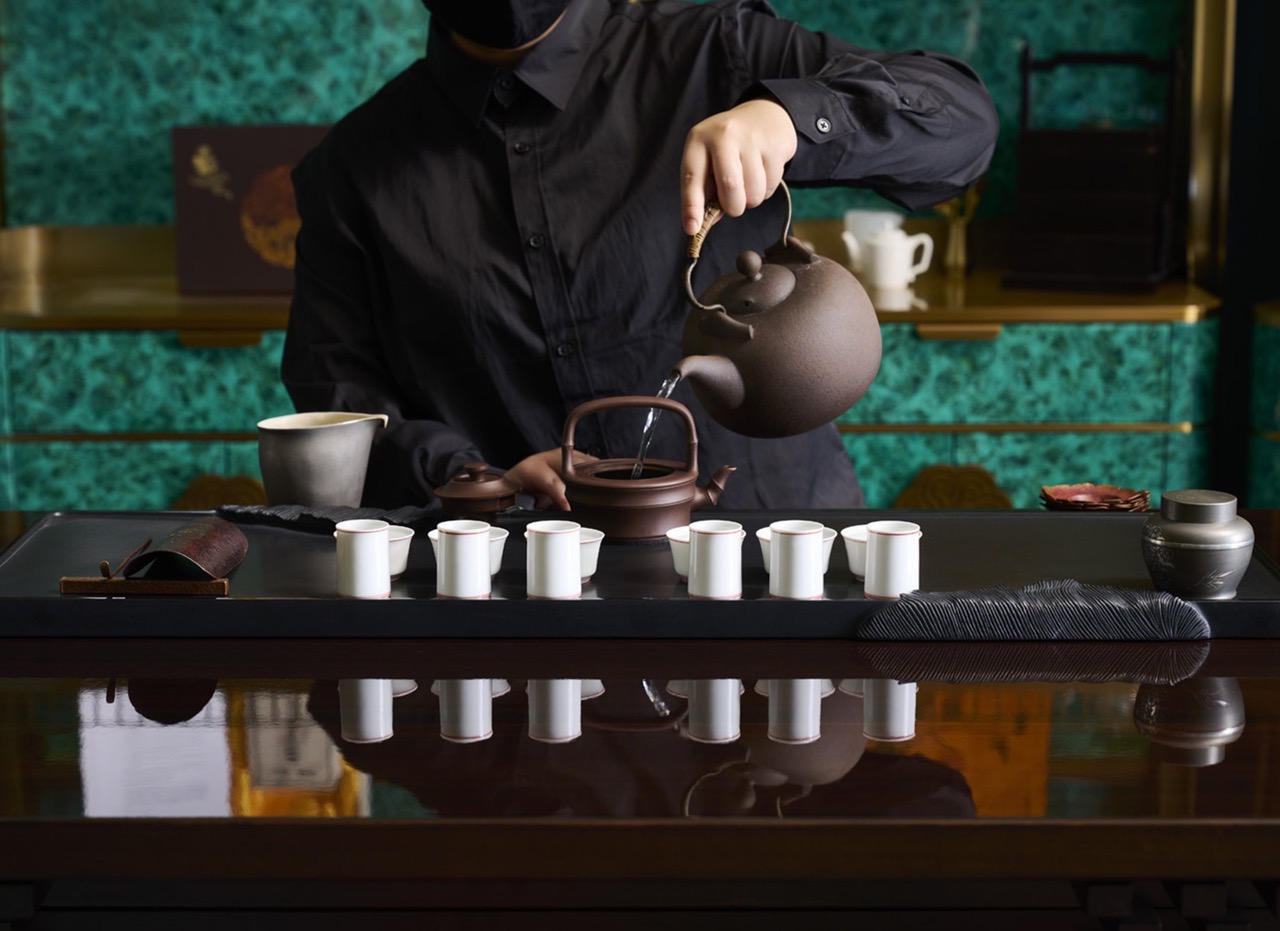 Photo by iCHiNA
It's also the perfect place for the newly launched Dim Sum Afternoon Tea Service, which happens to be the first of its kind in the Bay Area. Crafted by International Pastry Chef Graham Hornigold, iChina's Dim Sum Afternoon Tea Features Sweet and Savory Bites accompanied by a World-Class Collection of Locally Sourced Tea.
Photo by iCHiNA
The full service dining on the second floor takes patrons into a world of velvet and luxury filled with delicious dishes, intricate plating, lavish ingredients and stellar service. An exposed wine cellar features refined selections to complement the meal, and the craft cocktail menu offers drinks that cater to exquisite tastes.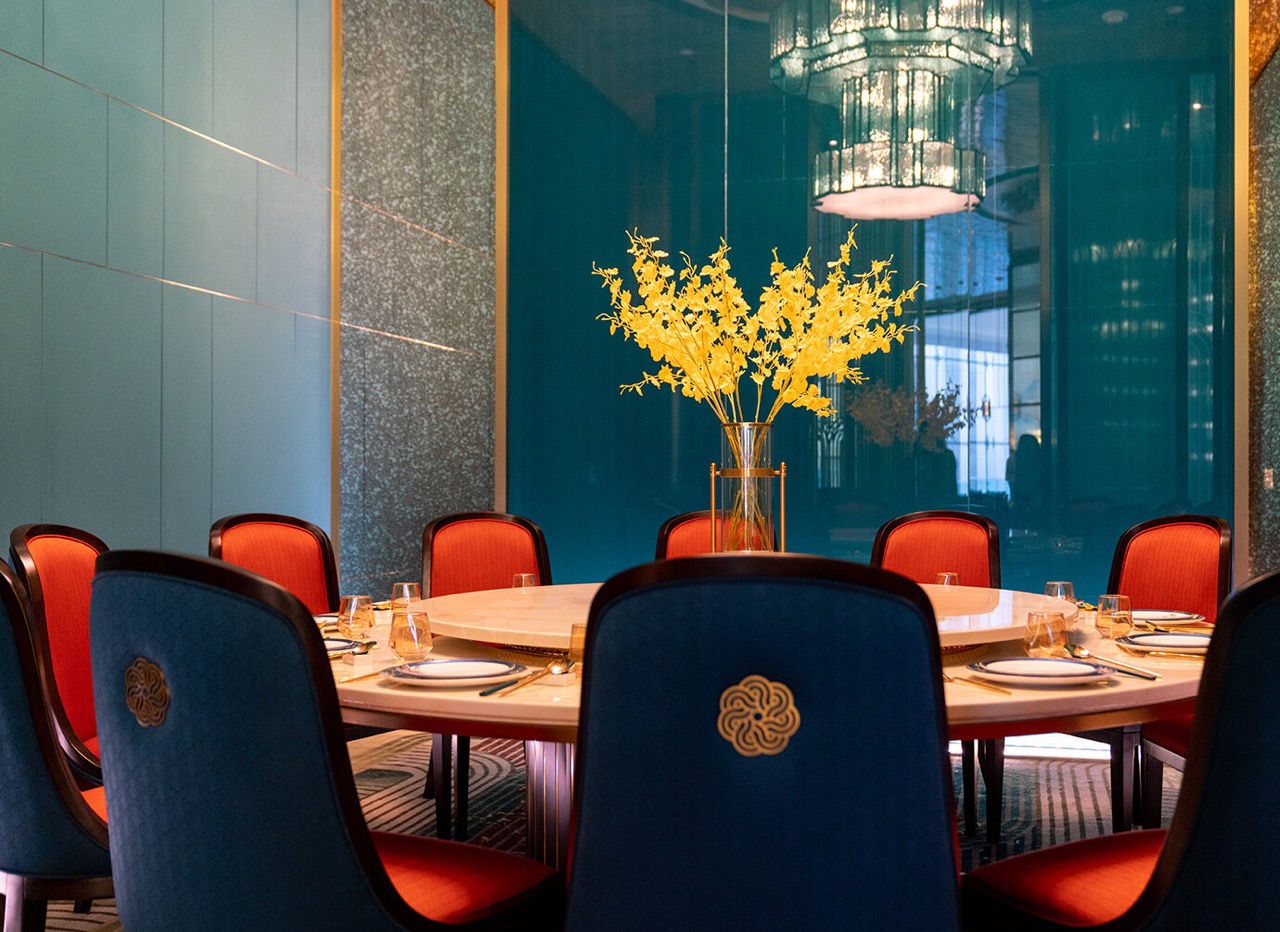 Photo by iCHiNA
The four exclusive private dining spaces include a unique virtual reality room. Each setting is inspired by China's ancient imperial palaces and designed with an eye for grandeur. There's the Imperial Room, which sits about 12 people at a round table in an intimate setting that inspires conversation and connection.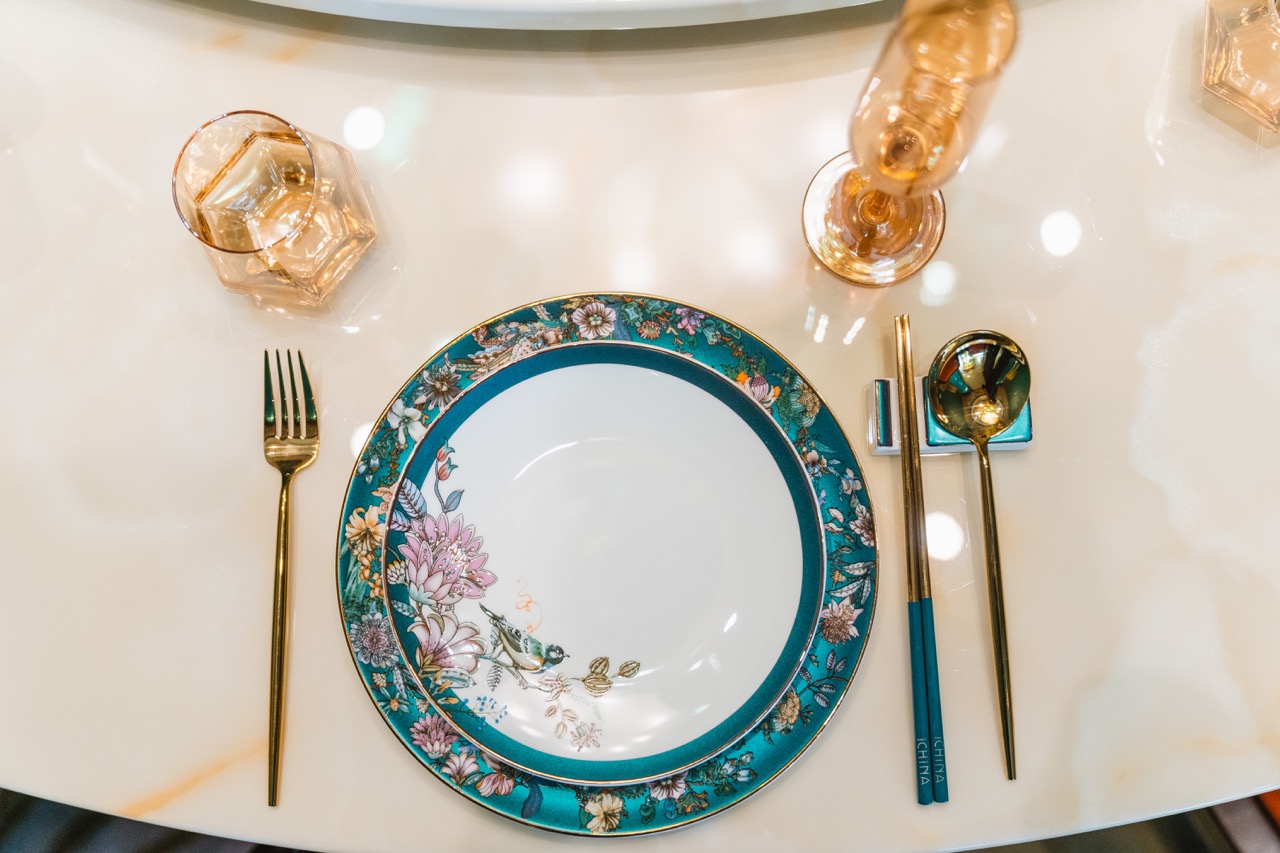 Photo by iCHiNA
The Heritage Room gives guests and front row seats to the mastery that happens in the kitchen, as they can see the chef prepare every dish from their seats. The Dynasty Room is the perfect setting for a power dinner with the team as it features the latest technology allowing guests to project slides, movies, and other types of media.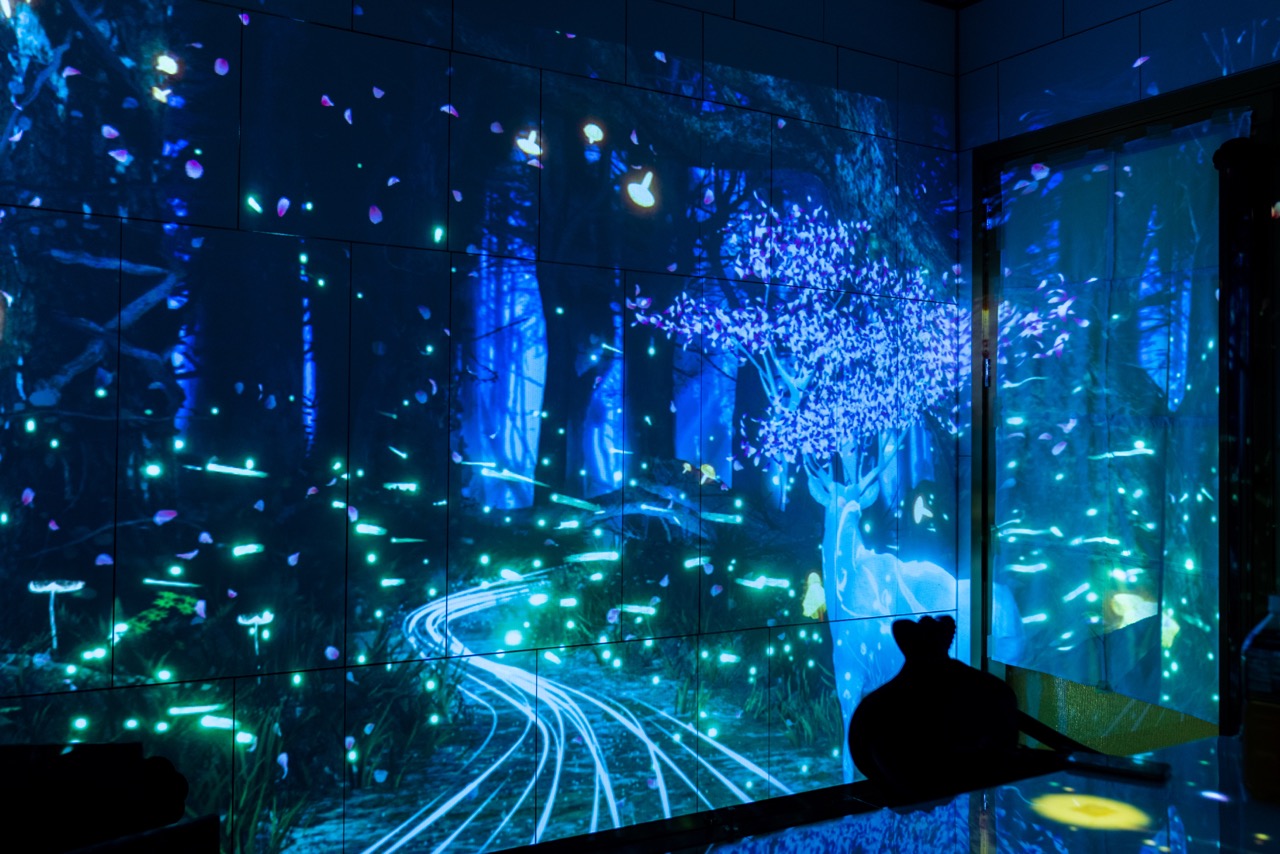 Photo by iCHiNA
The VR Realm is a true Silicon Valley masterpiece and its first virtual reality dining room. Guests can select a theme for the setting and immerse themselves in the imagery projected onto the walls and tables.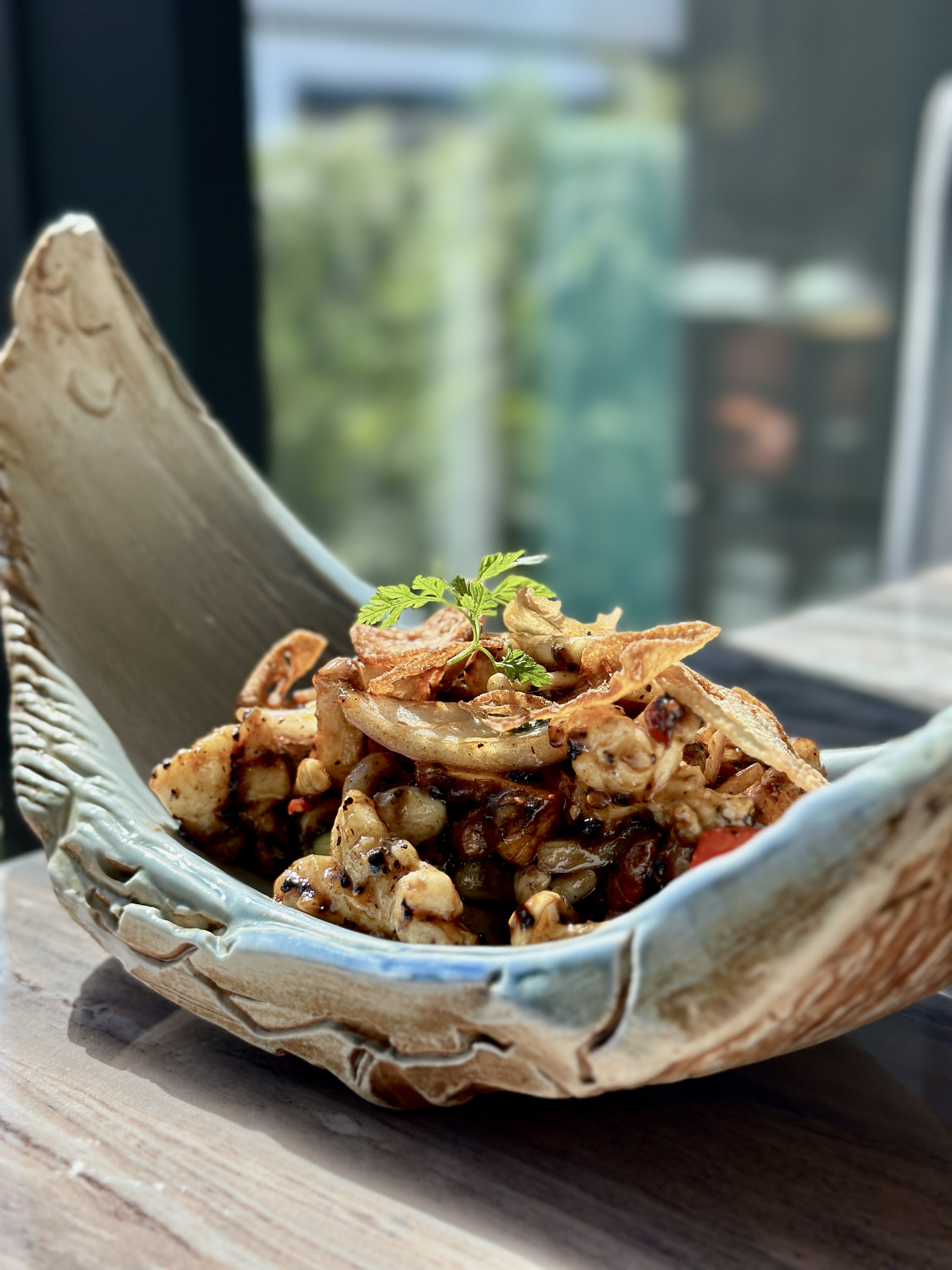 Photo by iCHiNA
The culinary team behind iCHiNA includes internationally recognized and esteemed chefs who have worked at Michelin-starred restaurants globally before. The chef-driven menu is designed to pay homage to Cantonese cuisine by preserving and enhancing the food's inherent tastes with artful use of cooking techniques, spices, and flavor profiles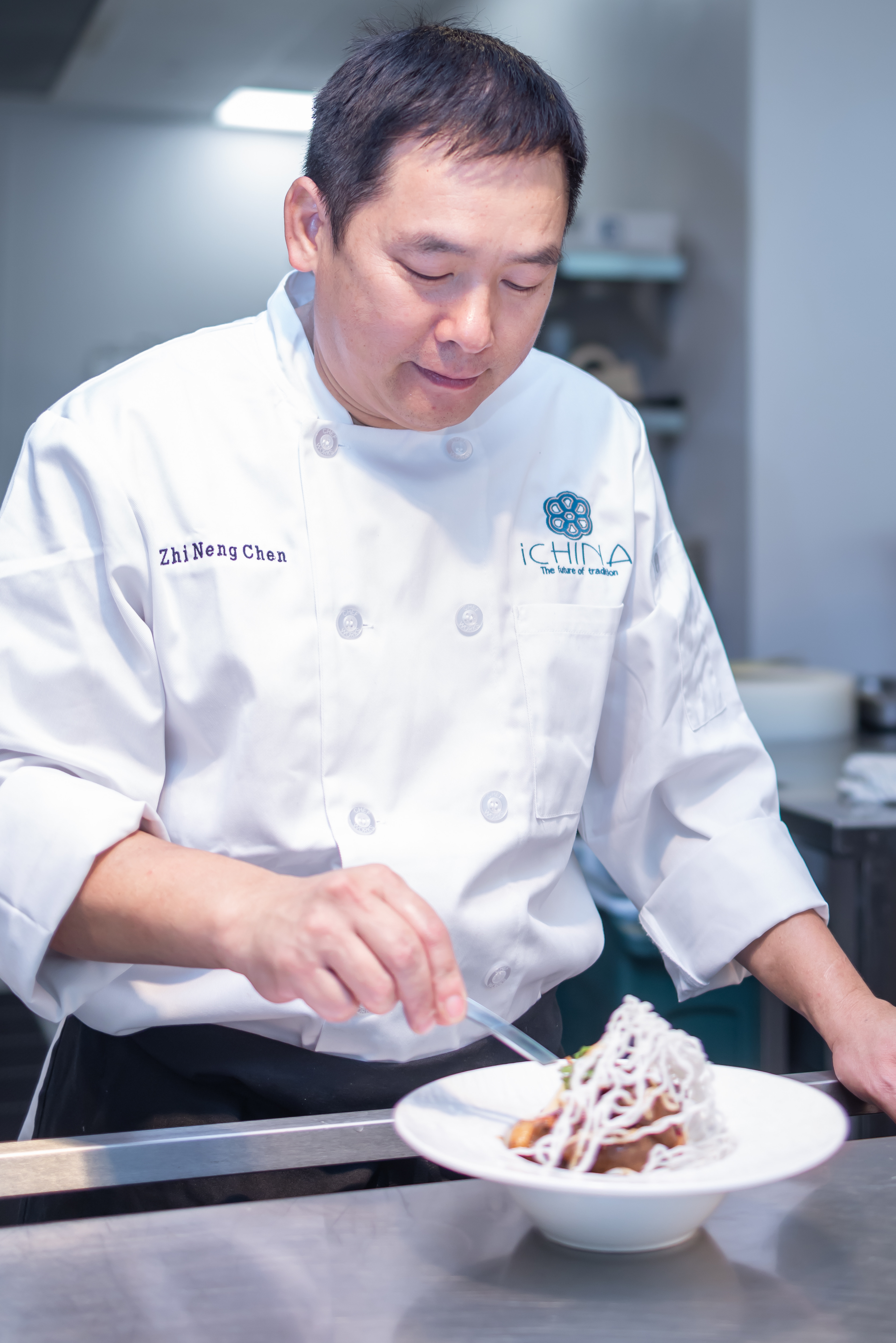 Photo by iCHiNA
Chef ZhiNeng Chen is the master of Cantonese cuisine. He has years of experience working at Michelin-starred restaurants around the world, including his role as North America corporate chef of the Hakkasan Group as well as positions at Marriott and Ritz Carlton hotels in Singapore and more.
A Singapore native, he has more than 15 years of experience with the Michelin-starred Hakkasan Group and is credited for developing extravagant dishes for the menu at Hakkasan New York.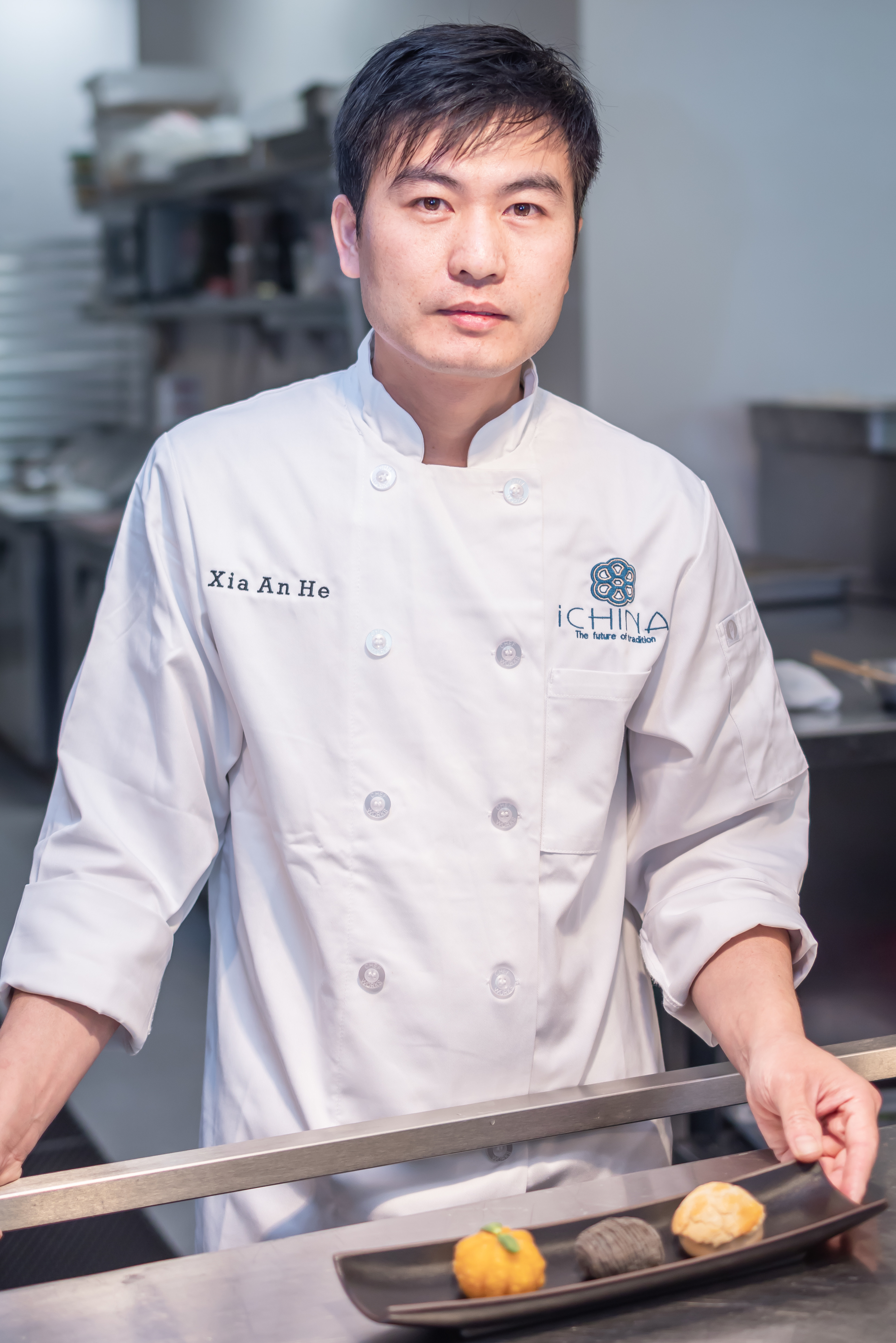 Photo by iCHiNA
Chef Xia An He is a well known dim sum master. He has designed a variety of delicious steamed and crispy dim sum platters, all handmade in-house at iChina.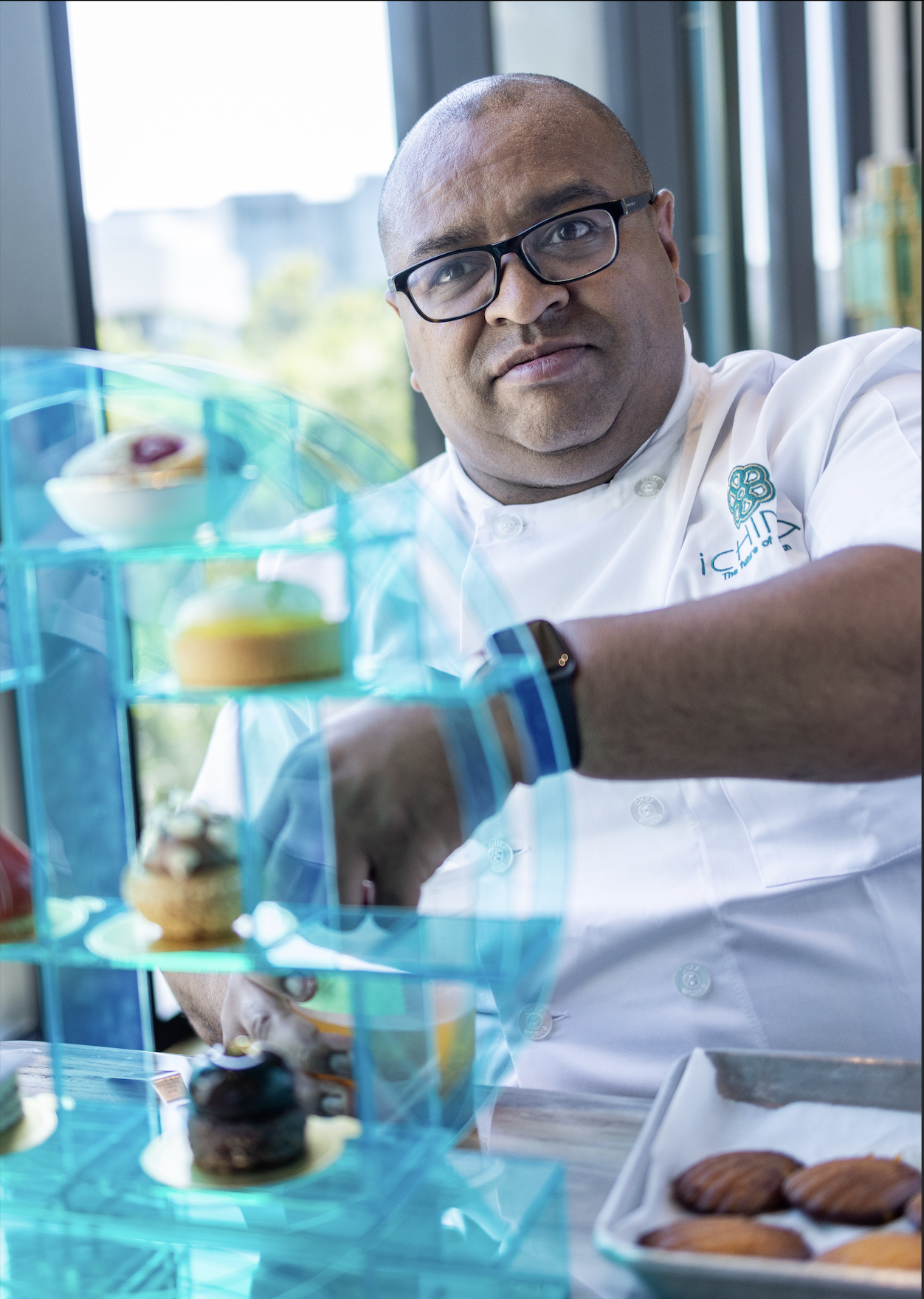 Photo by iCHiNA
Then there's the international pastry consultant and globe-trotting pâtissier Graham Hornigold. Chef Graham has spent the last twenty-five years honing his skills in some of the finest hotels and restaurants including Mandarin Oriental and The Lanesborough. He completes the afternoon tea experience with elevated class.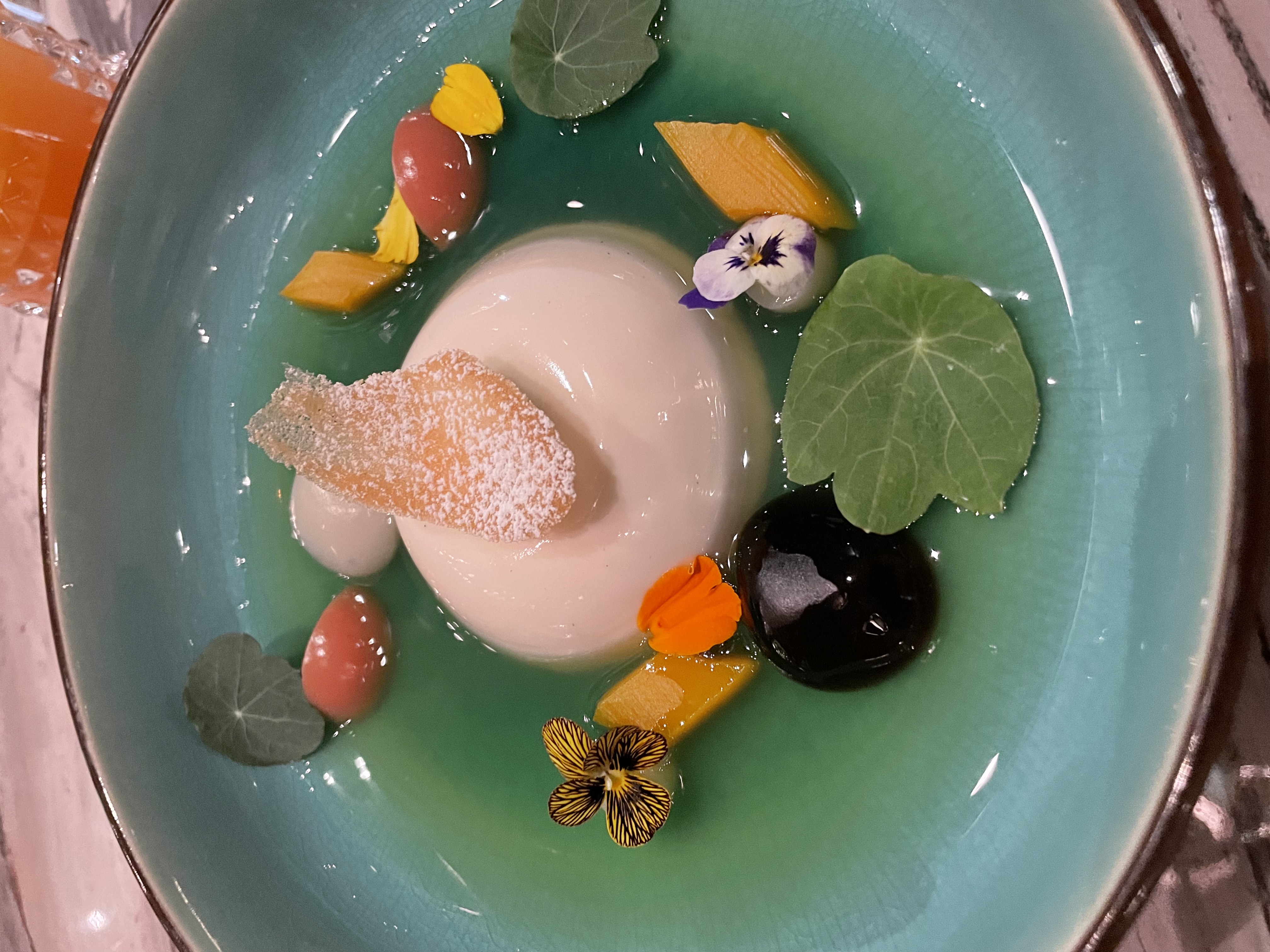 Photo by Lavinia Lumezanu
He's also the creator of the iCHiNA Koi pond, a desert experience featuring jasmine tea blancmange and chilled melon soup with muscovado gummies and fruit like mango and yuzu for that special tanginess.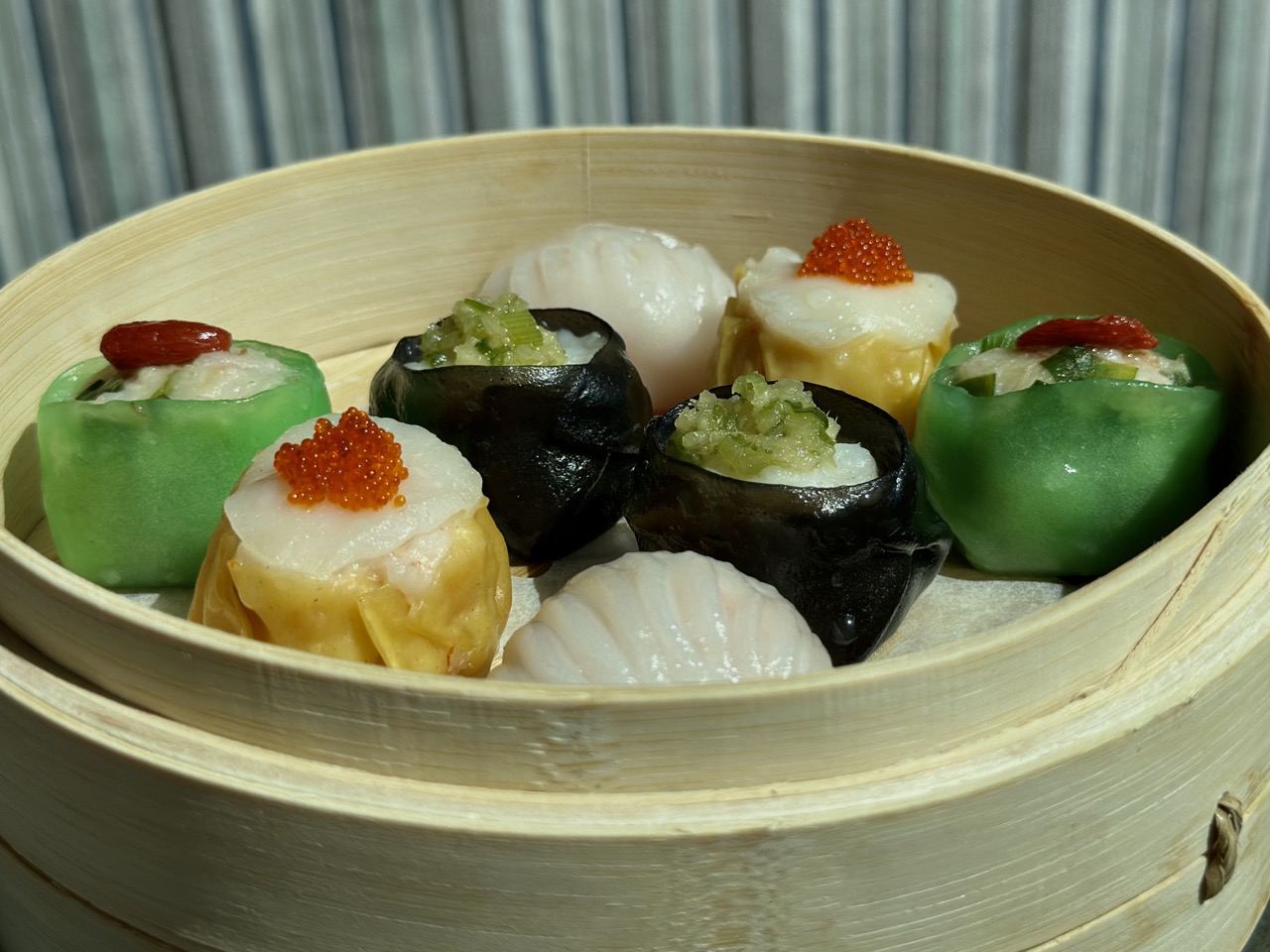 Photo by iCHiNA
Some of the must-try dishes at iCHiNA are Cantonese classics ranging from dim sum to hand-pulled noodles with shimeji, enoki and shitake mushrooms to popular dishes modernized with high-end ingredients, such as succulent Peking duck with caviar.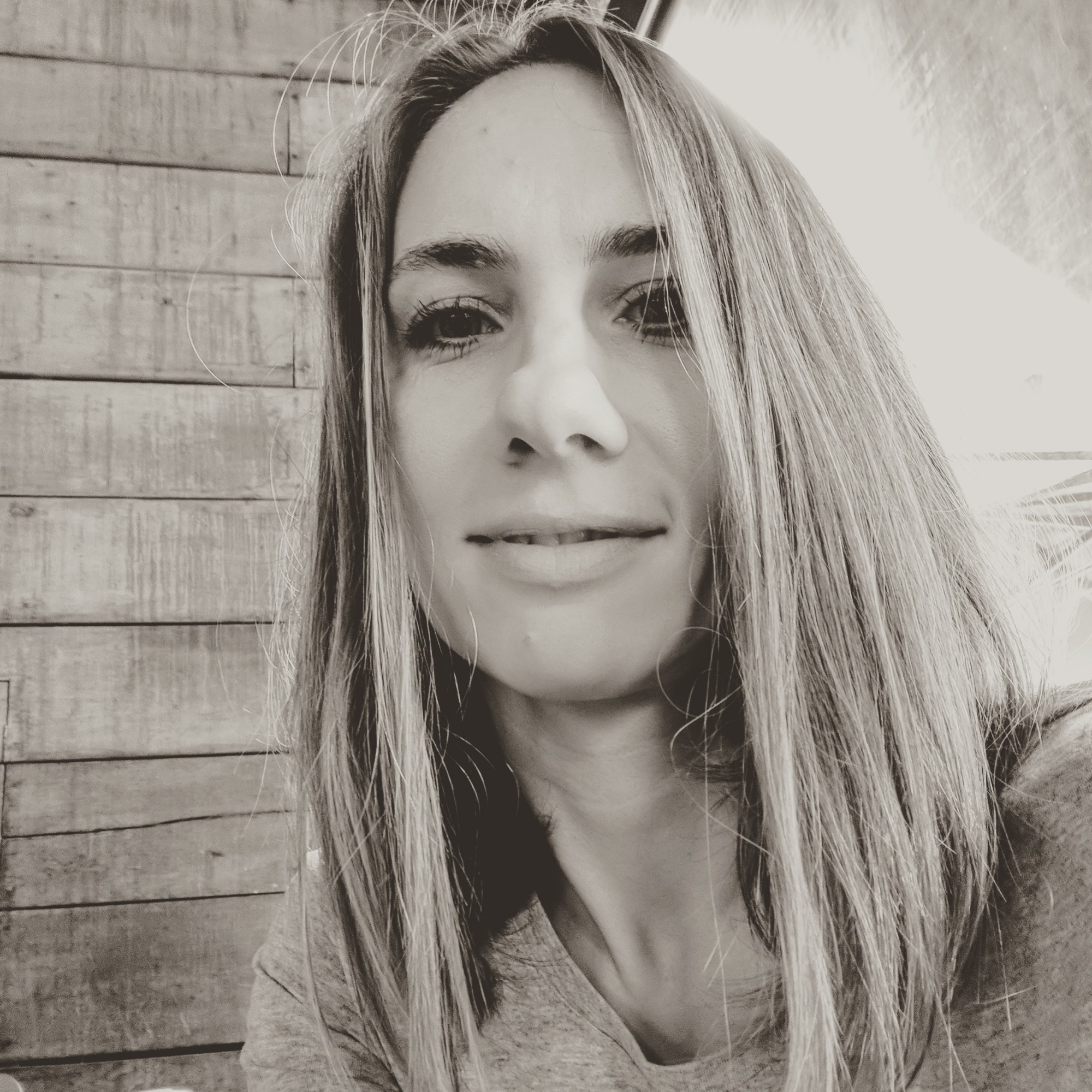 Lavinia Lumezanu
With a passion for travel and fitness, as well as foreign languages and cultures, Lavinia has always been an adventurer. She loves discovering new places as often as possible, whether it's luxury resorts around the world or cozy little bungalows full of charm and local flair, eating in Michelin star restaurants or sampling the local street food. You can read more about her endeavors at https://lav...(Read More)