JustLuxe View Profile

Editorial Staff
Namale Spa & Resort Offers All-Inclusive Vacation in Fiji
Jun. 14th, 2012 | Comments 3 | Make a Comment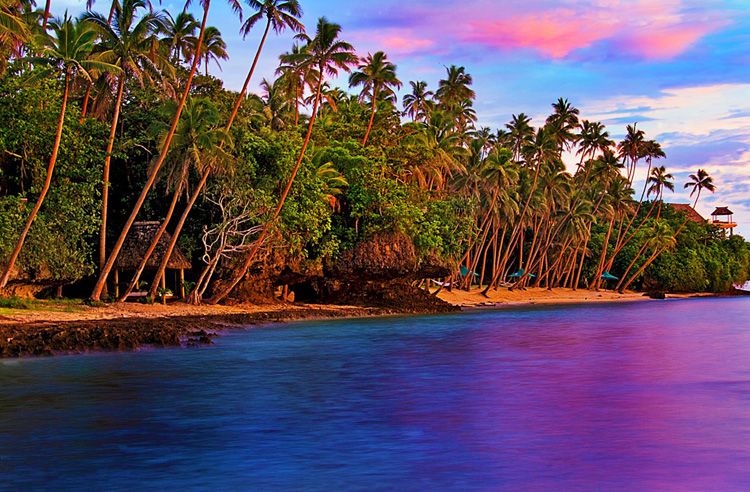 Photo Courtesy of Namale Spa & Resort
With their sights set on being the number one place guests can enjoy a
romantic luxury vacation
, Namale Resort and Spa in Fiji is set right in the middle of a lush rainforest and the beautiful Koro Sea. With 525 acres of land, Namale holds 19 Villas and Bures, as well as a luxury spa that is designed to bring you to the highest state of relaxation and rejuvenation while amongst the exotic greenery and clear sea.
An all-inclusive
luxury resort and spa
, Namale provides refuge for weary minds. The accommodations provide guests with complete privacy with design inspiration stemming from the rich Fijian culture.

With 14 Bures, three Villas, and a Dream House, each with beautiful jungle and ocean views, guests can rest easy knowing that their private getaway is taking care of them. Regardless of where you stay, be it a Bure or the Dream House, you'll be greeted with romantic decks, luxury linens, Spa Baths, warm decor, and beach and pool access.

The perfect place for a Honeymoon, Namale has Honeymoon Bures, built on lava pinnacles, that give amazing views of the beach and the Koro Sea. The perfect romantic room, they have a spa tub for two and love nests that offer a private plunge pool. Regarding the amazing Villas, The Bula House features three houses, two guests and one main house, as well as a private beach and pool. With a full kitchen, a deluxe lounge, and a billiard table, the Bula House has mesmerizing views and would be perfect for a family getaway or corporate retreat.

The expansive Dream House features two master suites, and has a well-stocked library and a private cinema. With twenty-foot high vaulted ceilings, the Dream House spares no detail. Guests will find luxurious Egyptian cotton linens, lush home furnishings, and abundant amenities, including a Bose sound system.

Namale Spa and Resort has been one of the top choices for some of Hollywood's biggest names, including prolific actor Edward Norton who says, "You literally can't resist Namale. The idyllic setting, the sincere warmth of the people and the atmosphere of reflection...it all conspires to start draining tension out of your body and mind as soon as you set foot there."

The 10,000 square foot Namale Spa was made from beautiful native palm wood, rock and palm thatch, with a roof that was woven by locals, and within are wood floors and exposed beams. The walls are comprised mainly of floor to ceiling windows that look out over the sea, meant to ensure you have a great luxury vacation. The Spa has two treatment rooms with garden views and two with ocean views, a consultation lounge, a foot soak and massage lounge, and a manicure/pedicure room. The Spa strives to blend the ancient healing methods of Fiji with the more modern Western sciences, which we feel is pretty important for destination spas.

With all the beauty of the Namale grounds, the real reason to stay is the amazing location with so many adventure opportunities to be had. From exploring the rain forest and waterfalls, to diving and reef tours, the surrounding area is rife with amazing experiences. There are even family friendly outings like dolphin excursions and water sports. Namale prides itself on being all-inclusive so you'll have the opportunity to explore the area via horseback, water skis, kayaks, and mountain bikes.
For more information visit NamaleFiji.com
You might like :
Best Luxury Spas
Featured Luxury Hotels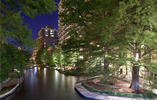 San Antonio, United States
The Westin Riverwalk, San Antonio
At The Westin Riverwalk, settle in San Antonio's luxury landmark, nestled on a...
Sedona, United States
The Sedona Rouge Hotel and Spa
The Southwest United States was once part of a vast domain of little known...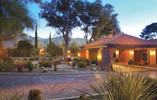 Tucson, United States
Canyon Ranch in Tucson
Enjoy endless healthy pleasures at Canyon Ranch in Tucson, the world's premier...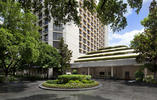 Houston, United States
The St. Regis Houston
The St. Regis Houston is nestled in the epicenter of the nation's energy...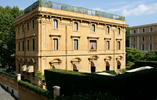 Rome, Italy
Villa Spalletti Trivelli
Of all the boutique hotels in Rome, Villa Spalletti Trivelli is the paradigm,...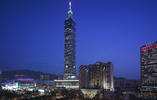 Taipei, Taiwan
Grand Hyatt Taipei
Grand Hyatt Taipei hotel anchors the city's most vibrant commercial centre in...