Carly Zinderman View Profile

Senior Staff Writer | JustLuxe
Luxury Spa Retreats Offer Alternative Paths to Health
Jun. 22nd, 2012 | Comments 0 | Make a Comment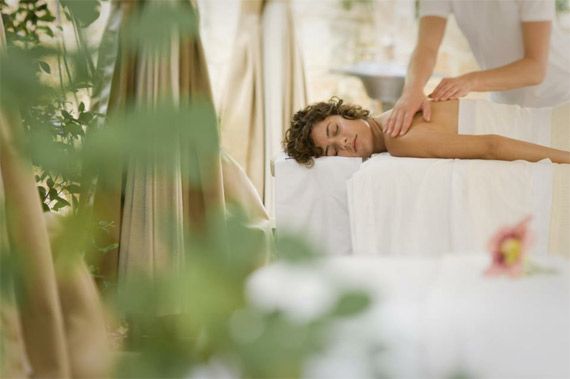 Photo Courtesy of Lake Austin
After packing, the pressure of arranging a flight schedule, and organizing plans, going on vacation can really get quite stressful. Luckily there are plenty of hotel and
luxury spa
resorts that offer acupuncture and other alternative medicine treatments to help you calm and de-stress.

Wilbur Hot Springs

Wilbur Hot Springs not only offers a centuries old retreat in Northern California, they also offer guests the opportunity to getaway and relax rustic style. With hot springs, yoga retreats and bring-your-own-groceries, the hot springs hotel also offers a house chiropractor in addition to massage therapies.(Photo Credit Wilbur Hot Springs)

L'Albereta Relais & Chateaux

At Italy's L'Albereta Relais & Chateaux, your experience at the hotel and resort is entirely focused on your well-being. The SPA Espace Vitalité Henri Chenot is one of only two medical wellness spas in the country and has a staff of 30, including highly qualified doctors, therapists, dieticians, osteopaths and beauticians to make you feel your best. The team works together to get you on the path to health, using treatments that include acupuncture, hydrocolon therapy and preventative medicine. (Photo Credit L'Albereta Relais & Chateaux)

Lake Austin Spa Resort

It's no wonder that the Lake Austin Spa Resort has been named the #1 Destination Spa by Conde Nast Traveler. At the luxurious Lakehouse Spa, you can indulge in a variety of unique spa treatments, including an entire of menu of East Asian therapies such as acupuncture, cupping, and a needleless acupuncture technique known as Hari. Or try a little of each with the Tour of Asia, a customable blend of treatments. (Photo Credit Lake Austin)

Biltmore Spa

The Biltmore Hotel in Coral Gables, Miami Florida has a full range of acupuncture treatments to help you feel your best. The acupuncture menu at the Biltmore Spa is designed to do everything from treating expectant mothers to helping athletes increase their game. There is even a smoking cessation option. (Photo Credit The Biltmore Hotel)

Spa Cinq Mondes

Switzerland has long been renowned for cutting edge medical treatments and procedures. At the elegant Beau Rivage Palace, the Spa Cinq Mondes provides indulgent treatments from all over the world. A Japanese bath, reflexology treatments, and even the newly introduced chrononutrition program are all available at the elite spa. Beauty treatments and a hair spa are also options. (Photo Credit Beau Rivage Palace)



You might like :
Best Luxury Spa Vacation
Featured Luxury Hotels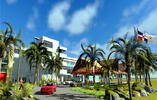 Punta Cana, Dominican Republic
The Westin Puntacana Resort & Club
Boasting three miles of white-sand beaches along the turquoise Caribbean Sea,...
Sedona, United States
The Sedona Rouge Hotel and Spa
The Southwest United States was once part of a vast domain of little known...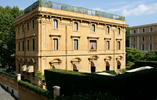 Rome, Italy
Villa Spalletti Trivelli
Of all the boutique hotels in Rome, Villa Spalletti Trivelli is the paradigm,...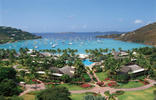 St. John, U.S. Virgin Islands
The Westin St. John Resort and Villas
Pure relaxation awaits you at The Westin St. John Resort & Villas, a refreshing...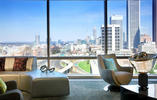 Atlanta, United States
W Atlanta - Downtown
Contemporary sophistication is all yours at this savvy southern W Atlanta...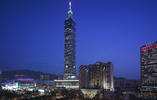 Taipei, Taiwan
Grand Hyatt Taipei
Grand Hyatt Taipei hotel anchors the city's most vibrant commercial centre in...