Jared Paul Stern View Profile

Writer, JustLuxe | Editor | UrbanDaddy's DRIVEN
First Ritz-Carlton Reserve in the Americas Debuts in Puerto Rico
Dec. 12th, 2012 | Comments 0 | Make a Comment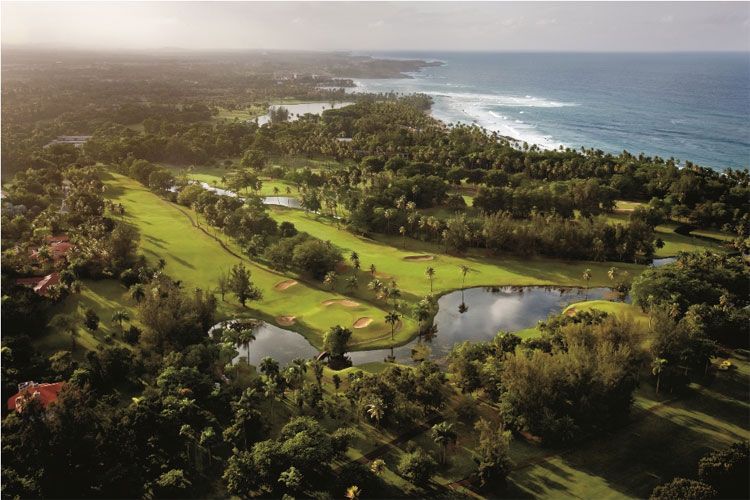 Photo Courtesy of Ritz-Carlton
When Laurance Rockefeller opened the Caribbean's first luxury eco-resort in 1958, the Dorado Beach Hotel and Golf Club in Puerto Rico, celebrities like John F. Kennedy, Elizabeth Taylor, Ava Gardner and Joan Crawford flocked to it. This week ushers in a new era of jet-setting at the legendary 1,400-acre property as it re-opens as the $342 million Dorado Beach, a Ritz-Carlton Reserve—the first Reserve property in the Americas from the world famous hospitality brand.

No more than 20 exclusive Reserves will be created around the world in remote and unspoiled locales, each done in a unique style celebrating its setting and blending harmoniously with its natural surroundings and native culture, offering unparalleled accommodations and service.

Dorado Beach, a Ritz-Carlton Reserve, debuting as one of the most expensive resorts in the Caribbean, is designed as an open-air sanctuary with 100 gracious guestrooms and 14 one-bedroom suites located directly on a pristine beach. Floor-to-ceiling sliding doors, outdoor shower gardens, soaking tubs, rooftop pools and private cabanas are some of the key amenities.

The property's jewel is Su Casa, a four-bedroom VIP villa overlooking the ocean originally built in the 1920s for Clara Livingston, from whom Rockefeller purchased the plantation that would become the resort. Surrounded by richly landscaped gardens and imposing palm trees it has been completely restored at a cost of several million dollars and turned into a paragon of modern luxury with a private infinity edge pool and an elegant cigar veranda.

Other features of the incredible property include Mi Casa, the first restaurant outside the United States from world-renowned Chef José Andrés offering an avant-garde mélange of Spanish and Puerto Rican flavors, and the Spa Botánico.
Courtesy Ritz-Carlton


It is a lush retreat in its own right situated on a five-acre botanical sanctuary, it features glass-walled spa treatment pavilions surrounded by expansive private gardens, outdoor showers, soaking tubs and a treehouse where you can indulge in spa treatments on a platform directly in the forest canopy.
Courtesy Ritz-Carlton


Recreational options include a stunning pool and beach club; The Watermill at Dorado Beach, a $12 million aquatic adventure park modeled on the ruins of a Caribbean sugarcane estate; and four spectacular 18-hole golf courses.

In addition to Mi Casa, Dorado Beach, a Ritz-Carlton Reserve offers three other dining venues as well as the Surf Room, a recreation of a popular entertaining spot from the Rockefeller era with sweeping ocean views and a terrace set directly on the sand. High season rates at the resort start at $1,499 per night.
Read More on
RitzCarlton.com
You might like :
Where to Stay in Puerto Rico
Featured Luxury Hotels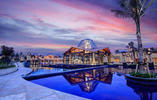 Bali, Indonesia
The Mulia, Mulia Resort & Villas
With stunning beach frontage along Nusa Dua's Bay, The Mulia invokes a relaxed...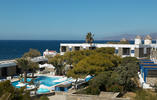 Mykonos, Greece
Mykonos Theoxenia Hotel
Mykonos Theoxenia hotel promises to make your stay a memorable, unique journey...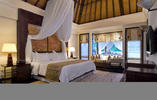 Bali, Indonesia
The Laguna, a Luxury Collection Resort and Spa
Nestled on Bali's finest white sand beach overlooking the majestic Indian Ocean...
Vancouver, Canada
The Fairmont Hotel Vancouver
The Fairmont Hotel Vancouver, a 'Castle in the City', is a landmark hotel in...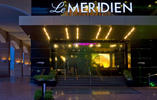 Panama City, Panama
Le Meridien Panama
On the edge of the Bay of Panama overlooking the old and new quarters of the...
Sedona, United States
The Sedona Rouge Hotel and Spa
The Southwest United States was once part of a vast domain of little known...