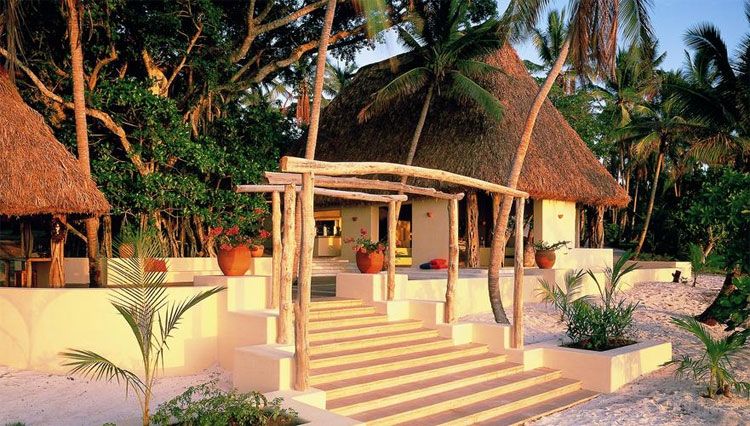 Photos Courtesy of Vatulele Island Resort
As a part of a grand unveiling for the newly renovated 
Vatulele Island Resort
in Fiji, a penthouse in Los Angeles' West Hollywood neighborhood was recently transformed into a tropical-themed, South Pacific-like setting. Lionel Richie, Holly Robinson Peete, Kaley Cuoco, Britt Ekland and Justin Chambers were all in attendance and talked about their personal experiences vacationing at the Vatulele in the past. After a $30-million facelift the resort is ready for its next chapter as it strives to maintain its position as one of the island's top hotels.
Sydney, Australia-based property developers the Trivest Group completed the elaborate design of Vatulele, which incorporates the finest in contemporary living conditions for its upscale guests. The destination is the ultimate hybrid destination that draws from the best of both worlds, a setting reminiscent of the South Pacific with five-star amenities. Albert Bertini, the developer in charge of the project for Trivest, was unable to attend the event personally. However, a video featuring Bertini was shown to attendees, highlighting the upgrades and the trappings of the island.

Renovations to the resort include an expansion of the area as well as a complete replacement of the property's infrastructure. The new look includes a communal pool and deck, a reconstructed 120-seat restaurant and a reworked bar and lounge that features favorite libations special to the islands. Additionally, the resort has a Kids Club to entertain children while parents take in the activities and adventures of the island.
Reservations will be accepted for stays at the upgraded resort beginning on November 1, 2013.