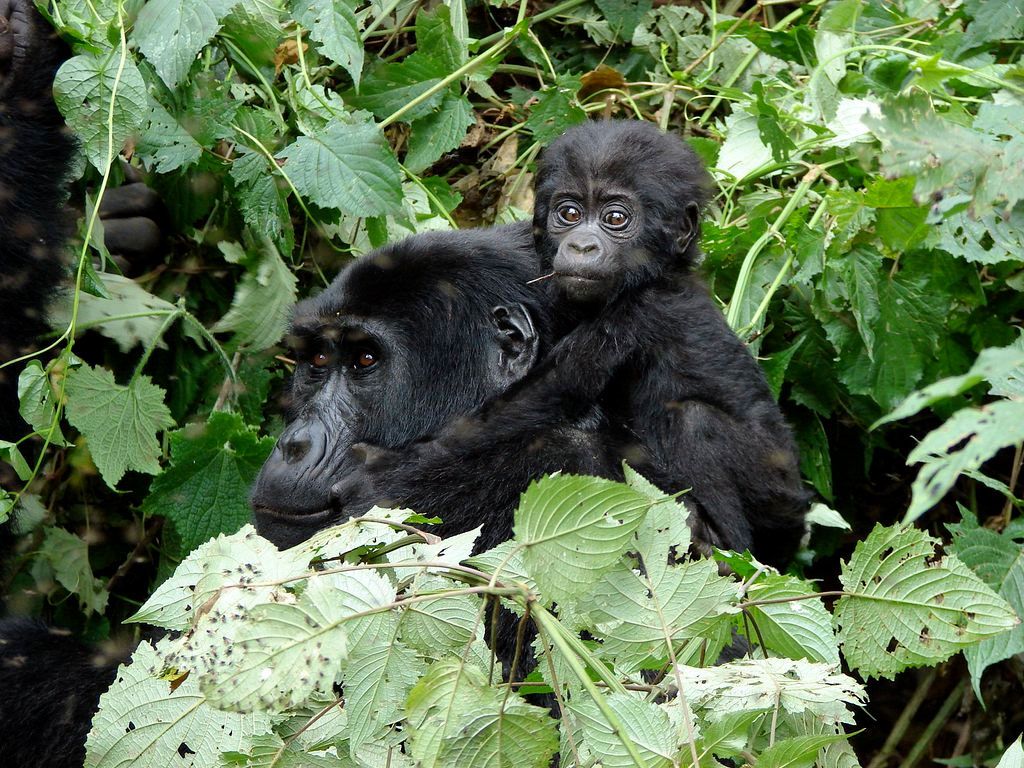 Photos Credit: Clouds Mountain Gorilla Lodge
Some of the world's best destinations are often the hardest to reach. Uganda is one such place. A landlocked country in East Africa, Uganda has stunning terrain that ranges from the snow-capped Rwenzori Mountains to the shores of massive Lake Victoria. Roads are decent in some areas, but in others, such as to the Bwindi Impenetrable National Park, a skilled driver and off-road vehicle are required.
Uganda is one of three countries in the world to boast wild mountain gorillas as natural residents, and its Murchison Falls National Park in the northwest is renowned for its 141-foot waterfall and honking hippos. It's possible that the difficulty to get to and around the country keeps Uganda so untouched and its national treasures so well preserved. This summer, I had the chance to visit Uganda, observe gorillas in the wild, and enjoy the splendid hospitality of the Clouds Mountain Gorilla Lodge.
The property is the highest lodge in Uganda (at over 6,561-feet above sea level) and is perched above the Bwindi Impenetrable National Park, a UNESCO World Heritage Site. Perhaps it was the 12-hour road trip to reach the lodge, the epic views of the Virunga Volcanoes and the Great Rift Valley, or the warm nods and waves from the Nkuringo people that made arrival to the Clouds Mountain Gorilla Lodge feel sensationally magical. The main residence is airy, adorned with local artwork, textiles and handsomely-made with massive wood beams. A blazing fire greeted us, as well as a humble, kind staff accustomed to the amazed faces of tired but delighted travelers.
Amid a lingering mountain fog outside was an impressive garden. Our cottage was a footpath down from the main lodge. It was one of seven on site all built with a dark volcanic stone. Every morning, my travel companion and I savored a delectable breakfast overlooking a vista of jagged-green mountains and forest filled with about 560 species of voluble birds. Included with each cottage is a personal butler and housekeeper. They cheerfully attended to every fancy, from starting a fire to laundering the day's used clothes and dirty shoes.
Many travelers go to Uganda to visit gorillas, of which about 900 still exist in the wild. Gorilla trekking is available just a short walk from the lodge, although permits and planning can take months. (The property, particularly the resort's excellent guest services contact, can arrange everything required for gorilla trekking.) In addition to the Nkuringo gorilla family, usually found within a two hour hike, are another five gorilla families available to visit. A team of 10 skilled trackers and guides accompanied my group of five tourists who were responsible for locating the gorilla groups and managing the excitable tourists (myself included).
Watching gorillas in the wild, from only seven to nine feet away is certainly on par (if not beyond) with other African safaris I've enjoyed. The close proximity to a species that shares so much of our human DNA, intellect, and curiosity is a superb and unmatched experience. Like our seasoned guides, the gorillas seemed to regard our visit as nothing more than a casual, unremarkable hello. For me, however, the experience is one I'll cherish for decades to come.
Clouds Mountain Gorilla Lodge is one of four of Wildplaces' Ugandan resorts. The company was founded by a husband and wife team deeply in love with the country they've called home since the mid-90s. Each resort has a firm commitment to conservation, and the company has been awarded with the country's Investor of the Year honor for "Outstanding Contribution to Conservation." Today, about 160 staff members allow Wildplace's exceptional operation to exist.
Booking gorilla permits and transportation across Uganda (the 12-hour car journey is worth it rather than the private flight) can be tedious, and Wildplaces has a team dedicated to fulfilling and arranging all the required logistics. Of the many hospitality groups I've worked with in the 60 or so countries I visited, Wildplaces' staff is one of the most polished and amiable. An out-of-this-world travel destination deserves the same in hospitality, and Uganda's Clouds Mountain Gorilla Lodge effortlessly delivers.