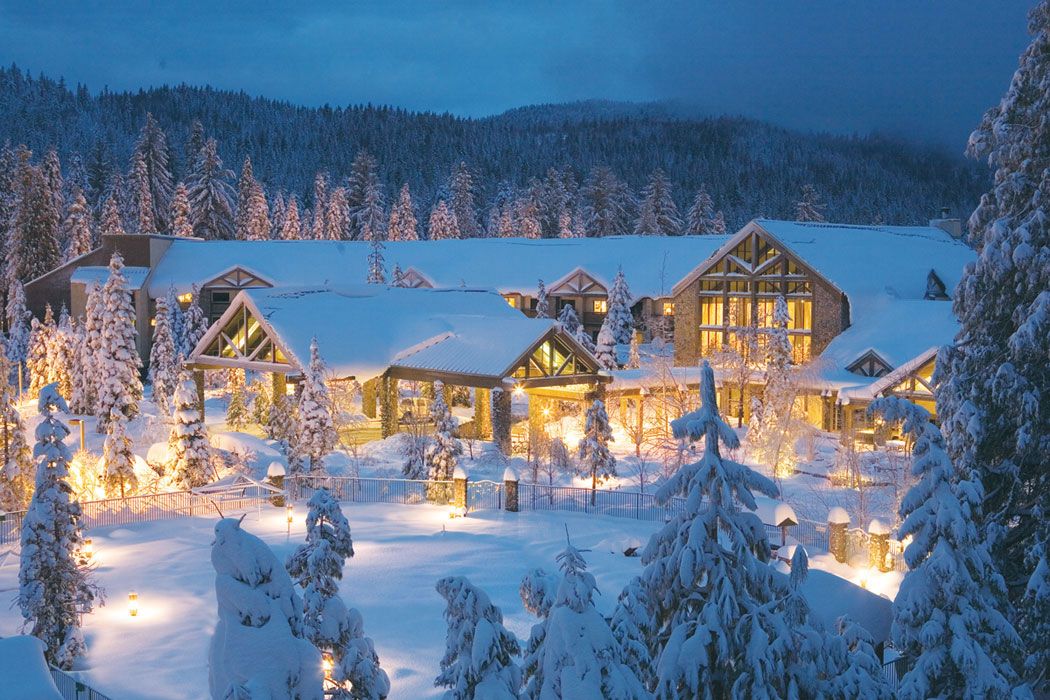 Photos Credit: Tenaya Lodge
After the holidays, it seems that everyone is ready to kick-start their health and wellness goals ASAP. Many sign up for gym memberships, start shopping all organic or participate in detox programs right when the new year hits. But for those of us who want to ease our way back into getting fit, Tenaya Lodge at Yosemite has just the kind of experience we need. Set in the stunning Yosemite Valley in Northern California's most spectacular national park, the High Sierra spa resort is hosting its third annual Wellness & Spa Retreat with a fun and healthy, three-day program January 15 through 18, 2016.
Beginning with a welcome reception on Friday evening, the long weekend getaway will help guests focus on healthy living with guided hikes, special menus, special classes and expert seminars on wellness, yoga and personal health. Among the many events throughout the trip will be a Spa at Home session, teaching guests how to replicate luxurious spa treatments anywhere and a relaxing painting class with Northern California artist Slade Wheeler. Attendees will also receive personal fitness assessments from Fun and Fit instructors (and twins) Alexandra and Kymberly Williams. For outdoor activities, guests can venture on an on-property nature hike, or challenge themselves to a more intense (and probably snowy) trail to Lewis Creek with guide Janelle Moisa.
The resort's Sous Chef Sheamus O'Rork has a special culinary menu planned, including nutritional snacks, a hands-on cooking lesson, and the return of the popular keynote dinner featuring a whiskey food pairing with rare 10-, 12- and 15-year-old spirits. Joe Sorbo from Southern Wine and Spirits will be on hand to pour and pontificate on whiskey heritage and culture, while the 2016 retreat's keynote speaker will be Abbie Kozolchyk of Every Day With Rachael Ray.
This beautiful Yosemite Valley location can't be beat, and the 705,000-acre national park is particularly lovely (and uncrowded) in winter. First protected in 1864, Yosemite is beloved for its waterfalls, deep valleys, epic meadows, ancient giant sequoias, and vast wilderness filled with wildlife. The retreat's three-night package includes lodging, all meals, and a late checkout on Monday. While there, reward yourself with an extra pampering treatment at Tenaya's 10,000-square-foot Ascent Spa, where dry saunas and steam rooms will keep you warm from the outside temperatures. Retreat prices are $1,349 for two and $1,049 for single occupancy, plus resort fees.