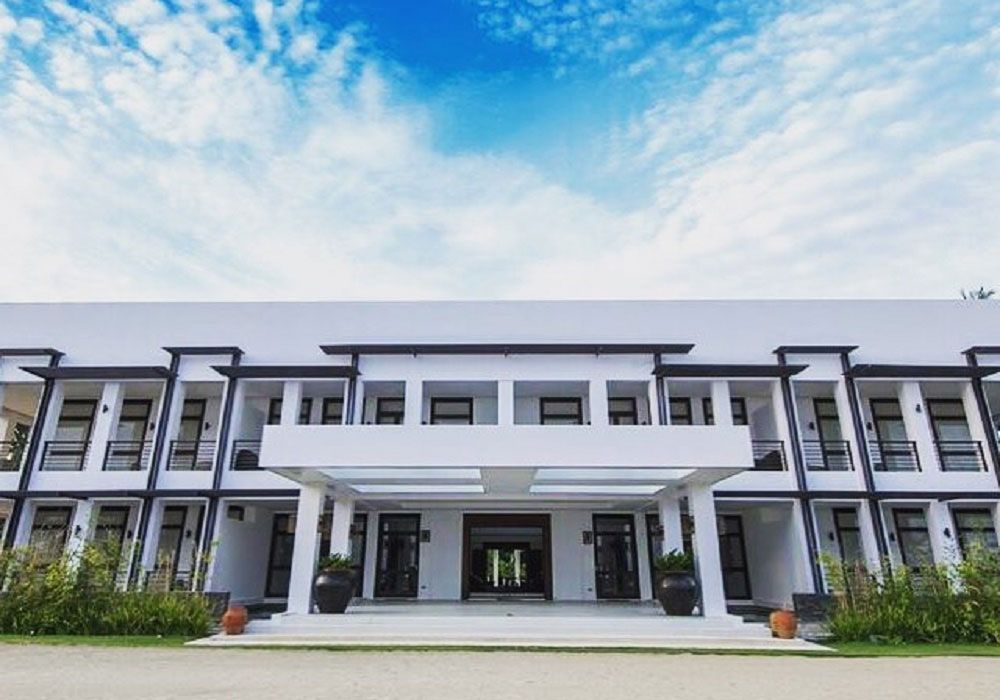 Photos Credit: Kadaya Resort
When we travel, we are on a journey in search of something. Possibly compelled by a desire to explore, to celebrate a loved one or to simply find peace and relaxation. I recently found that later in the countryside of Cebu, Philippines at a resort called Kandaya. Cebu is a large island within the country and the hotel sits in the north of it. After passing through the rural villages, majestic mountains and tropical fields of sugar cane, banana and other crops, you'll arrive at the property. On the gated, palm-lined road you'll begin to see the alabaster buildings set on manicured lawns and gardens. As you arrive, the staff and general manager personally welcome you. There are only 22 villas and 18 contemporary-styled rooms and suites here, allowing for warm and attentive service at this exclusive boutique resort.
Kandaya is a location with a rich story. Its name means "the home of Daya," who was a local chief and hero. In homage to the chief, the owners created a refuge from life's hectic pace where their guests could go to be restored through healthy dining and activities. Here you'll find a sanctuary of art, culture, and learning. Where families and loved ones spend true quality time. The resort is striking and beautiful at every turn. The area is known for its fishing and there are active fishing villages and fisherman nearby. The property has taken the surrounding area's heritage and incorporated it into its décor and ethos. You'll see beautiful local art pieces, wooden canoes and oars as well as modern art pieces designed with fish nets and baskets.
As you enter the main building, the scene is dreamy as you see through the open courtyard past the pool to the white gauze gazebo and the azure sea. It is a hauntingly beautiful view that you will not soon forget. The open courtyard is impressively-decorated with rustic woods and locally-made rattan furniture set in spaces for having a conversation or reading a book. There is a koi pond in the centerpiece of the atrium with babbling water creating a Zen-like ambiance to the space.
Guestrooms feature rich teak wood that contrasts with the white walls, pops of color and local art pieces. The deluxe room is amply spacious with a sitting area, tables and writing desk. The bathroom offers a large soaking tub, walk-in shower and black marble double sinks. Smart technology makes it easy to set the temperature and lighting by the touch of a button. Outdoors, the massive wrap-around balcony functions as a separate living space. There is a day bed, rattan chairs and a table for dining. We used this space often and enjoyed sitting outside at night with the refreshing sea breezes and a bottle of cabernet. The villas have a similar décor and an additional level of amenities, size and privacy. Most have private pools and some have gardens while others have spectacular views of the sea.
Dining at Kandaya is an epicurean adventure and the service is exceptional. Drop a napkin, and they are there. You'll never ask for your water glass to be refilled, they anticipate it. It's the level of detail and commitment that one looks for in a true five star experience. The restaurant is a large cavernous space with an indoor and outdoor bar. Outside there is a terrace deck with tables for dining and couches for relaxing. Inside, the room is separated in to smaller spaces with these huge decorative structures of woven bamboo. If you're looking for a more romantic affair, the hotel will set up candles and a dinner in the sand, all set to a relaxing soundtrack.
Kusina restaurant has a particular focus on healthy, organic and nutritious meals. Locally-grown vegetables, herbs and spices is the corner stone of their menu offerings. Many are sourced from the property and the garden just near by the restaurant. As this is a seaside resort, you'll want to savor all the seafood offerings such as grouper, calamari or the local parrot fish. The desserts are an equal rival to the main course with selections like chocolate lava cake with mango ice cream or the local dish, Betaya, which is sticky green rice in coconut milk served in a coconut.
Built as a place for active lifestyles, Kandaya has its very own MMA center with state-of-the-art equipment and trainers combining the best of the various combat techniques. Guests can get in there and mix it up as they learn lessons on boxing, Thai kick boxing, and other combat sports. It's a fantastic experience and a wonderful work out. Private lessons and more advanced training is also available for the MMA enthusiast. Guests can participate in water sports, visit the nearby island for a day, go snorkeling or enjoy scuba diving. The resort even has its own equestrian center where guest can ride horses along the beach and countryside and more serious riders can take dressage lessons. The hotel's full-service spa offers a myriad of treatments plus a fitness center with strength training and cardiovascular equipment.
Kandaya is an experience to be long remembered after you return home and the suitcases have been unpacked. It is a holiday experience that combines an exotic location, plush accommodations, personalized service, adventure and exquisite dining.