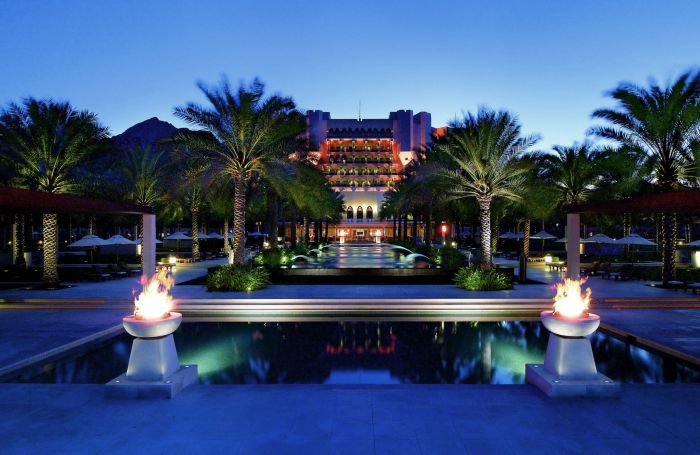 Photo Credit: Al Bustan Palace
Cradled between the majestic Al Hajar Mountains and the blue waters of the Sea of Oman, Al Bustan Palace in Muscat, Oman is regarded as one of the top five-star hotels in the world. Even from afar, the property is impressive with its ornate exterior of Arabic geometric patterns. The property was originally developed by His Majesty Sultan Qaboos in order to accommodate visiting heads of state. It was subsequently renovated and then managed by the Ritz-Carlton.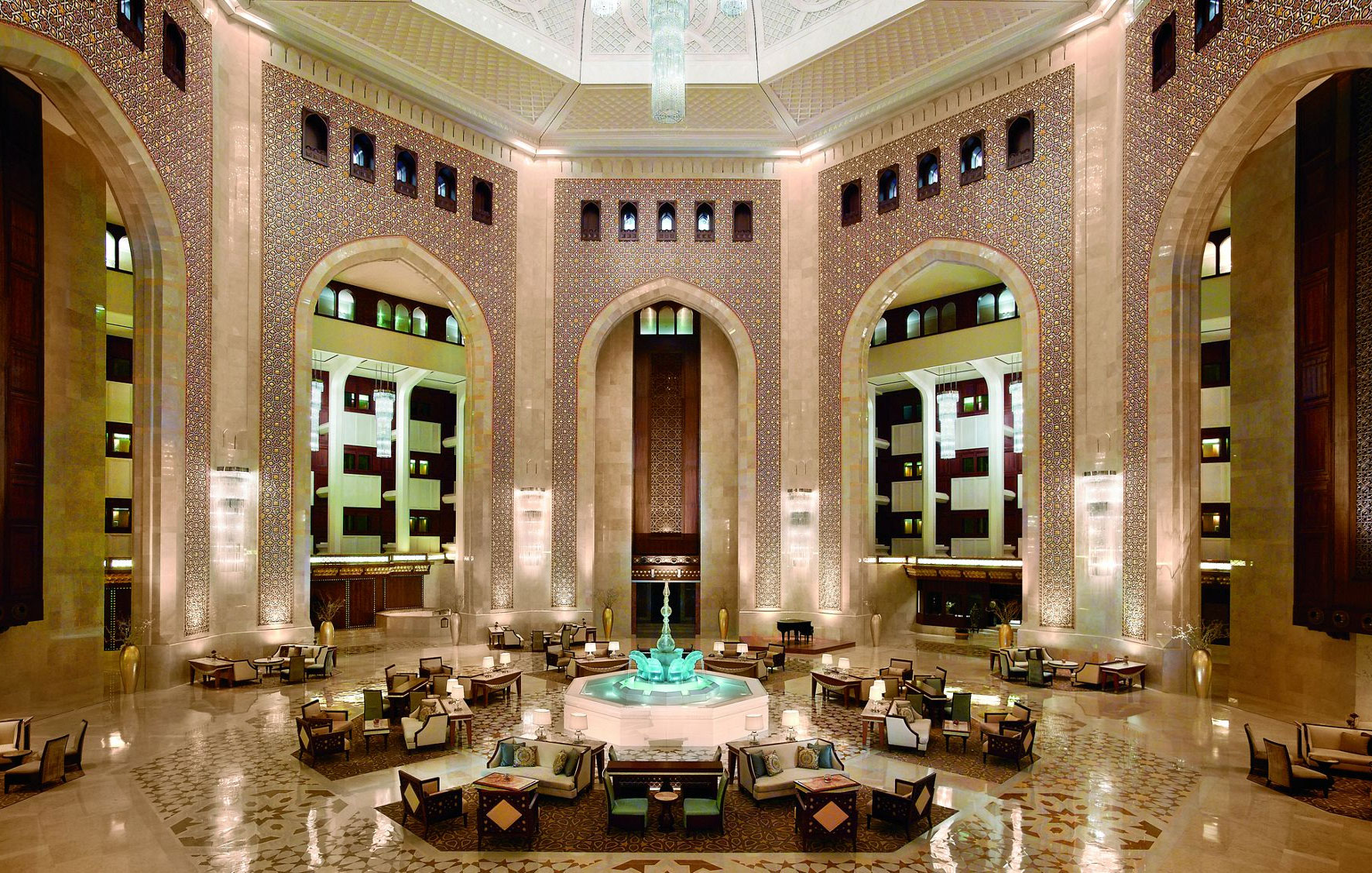 The Omani know true Arabic hospitality and in the past have welcomed nomads with a cup of coffee, sweet dates, a warm sincere greeting and a place to rest before their journey onward. Fast forward to modern times and the tradition is still alive at the Al Bustan Palace. Guests are greeted by Omani staff dressed in white. full-length jellabiya and colorful Omani head dresses offering you coffee, dates and a warm welcome.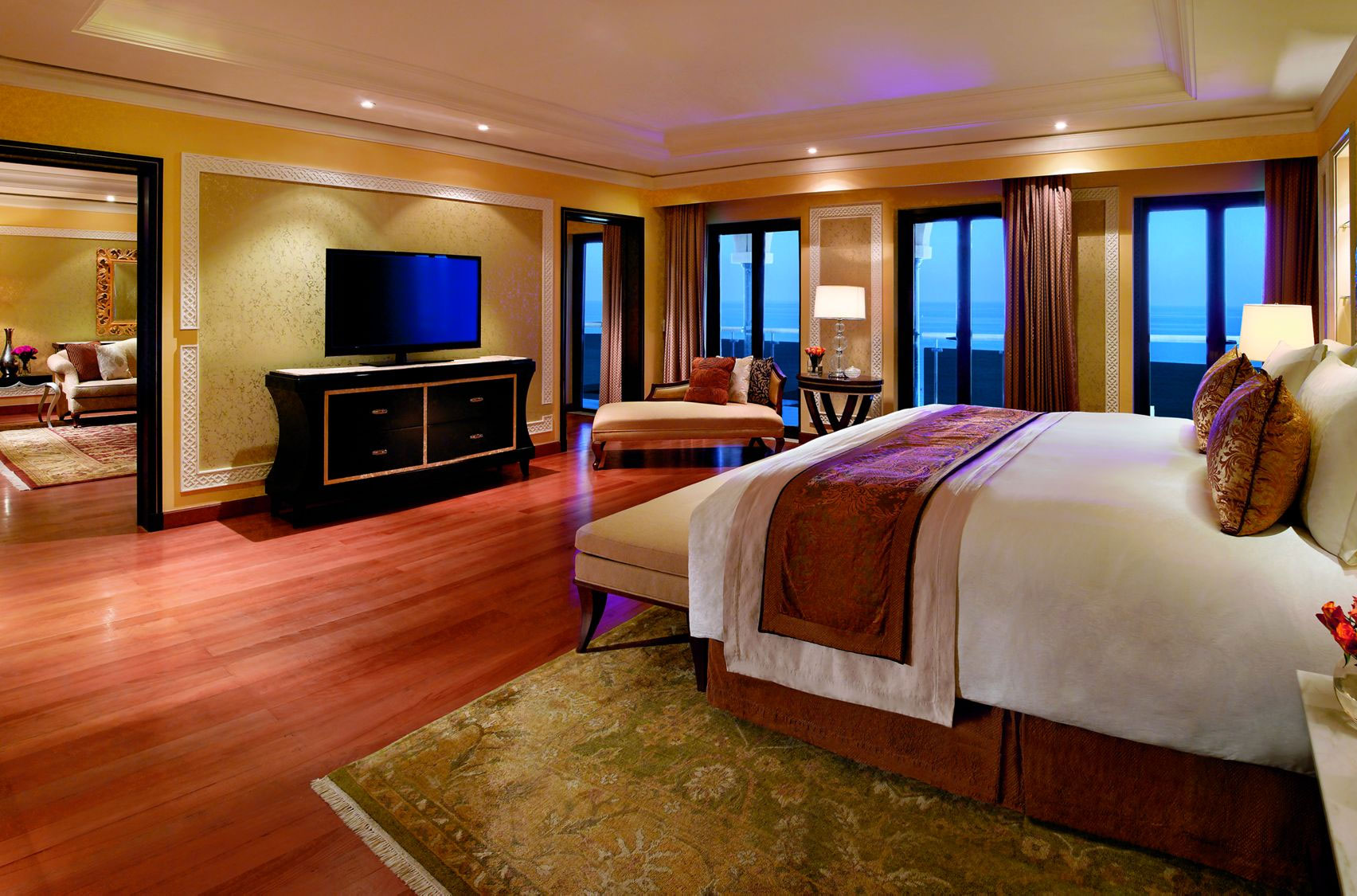 The palace's lobby is an exquisite atrium constructed of marble pillars capped by a cathedral ceiling. The centerpiece is a gorgeous octagonal water fountain under an imposing crystal chandelier. Opulent details such as gold clad walls and calming chamber music mixed with the scent of frankincense, gives this hotel an aristocratic air. The property has 250 elegantly designed rooms and suites with French colonial décor, mahogany furniture, king sized beds, deluxe furnishings and state of the art technology. The bathrooms are lavish with a beautiful marble floor and Arabic tiles with soaking bath and high-end bath amenities.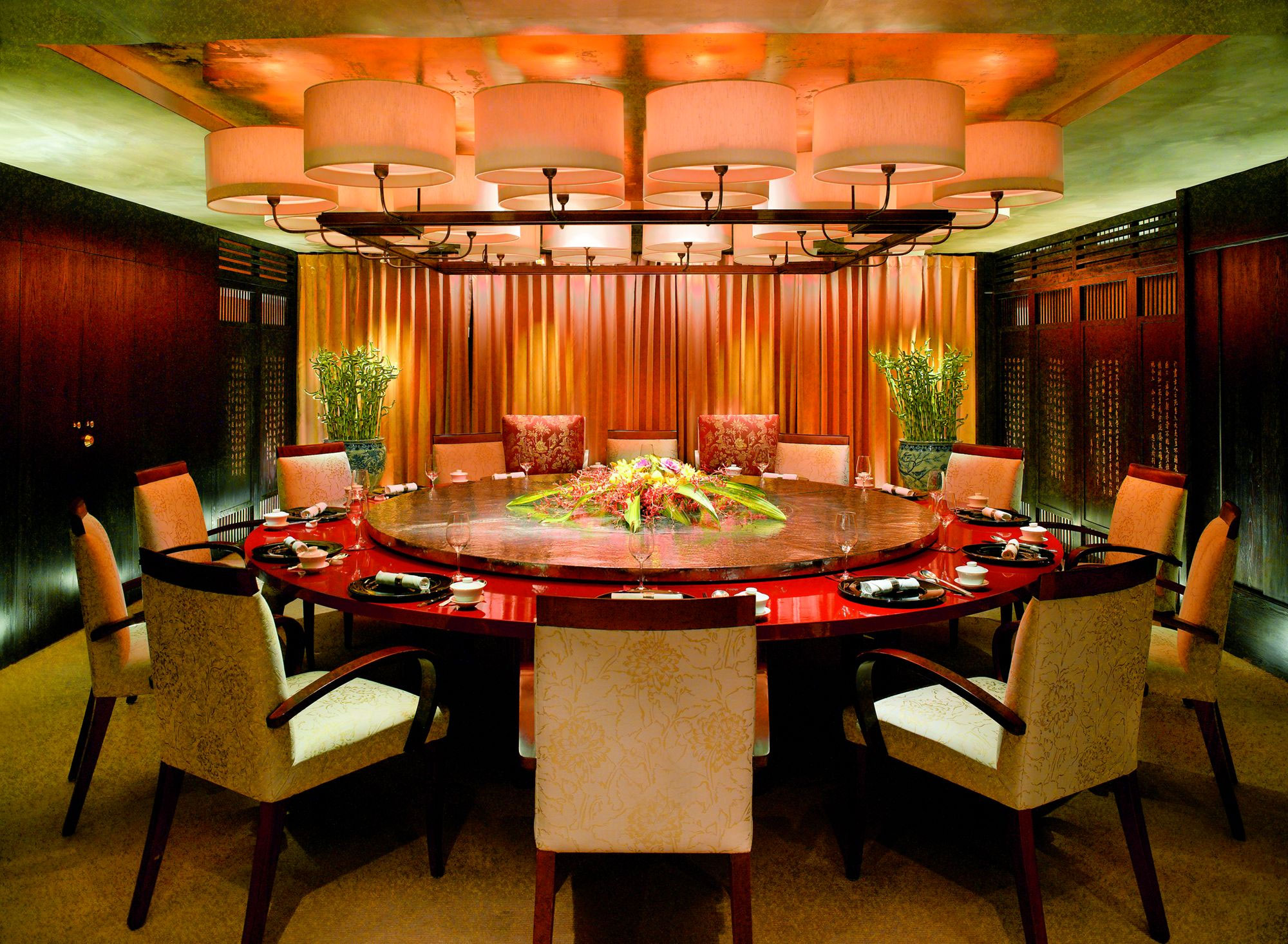 There are three gourmet restaurants on the property. The China Mood has been recognized as among the top restaurants in Oman, and The Al Khiran restaurant serves a variety of international dishes. For fresh and delicious seafood, the Beach Pavilion offers traditional dishes in a beautiful al fresco setting. Around the property there are a number of amenities available for such as the Six Senses Spa, a fitness center, tennis courts with a resident pro to give you lessons and three pools. The hotel's sports center can also arrange water sports from snorkeling to deep sea fishing. This is also a family-friendly hotel and has the Ritz-Carlton Kids club with arts and crafts, pool games, and other activities to keep children occupied.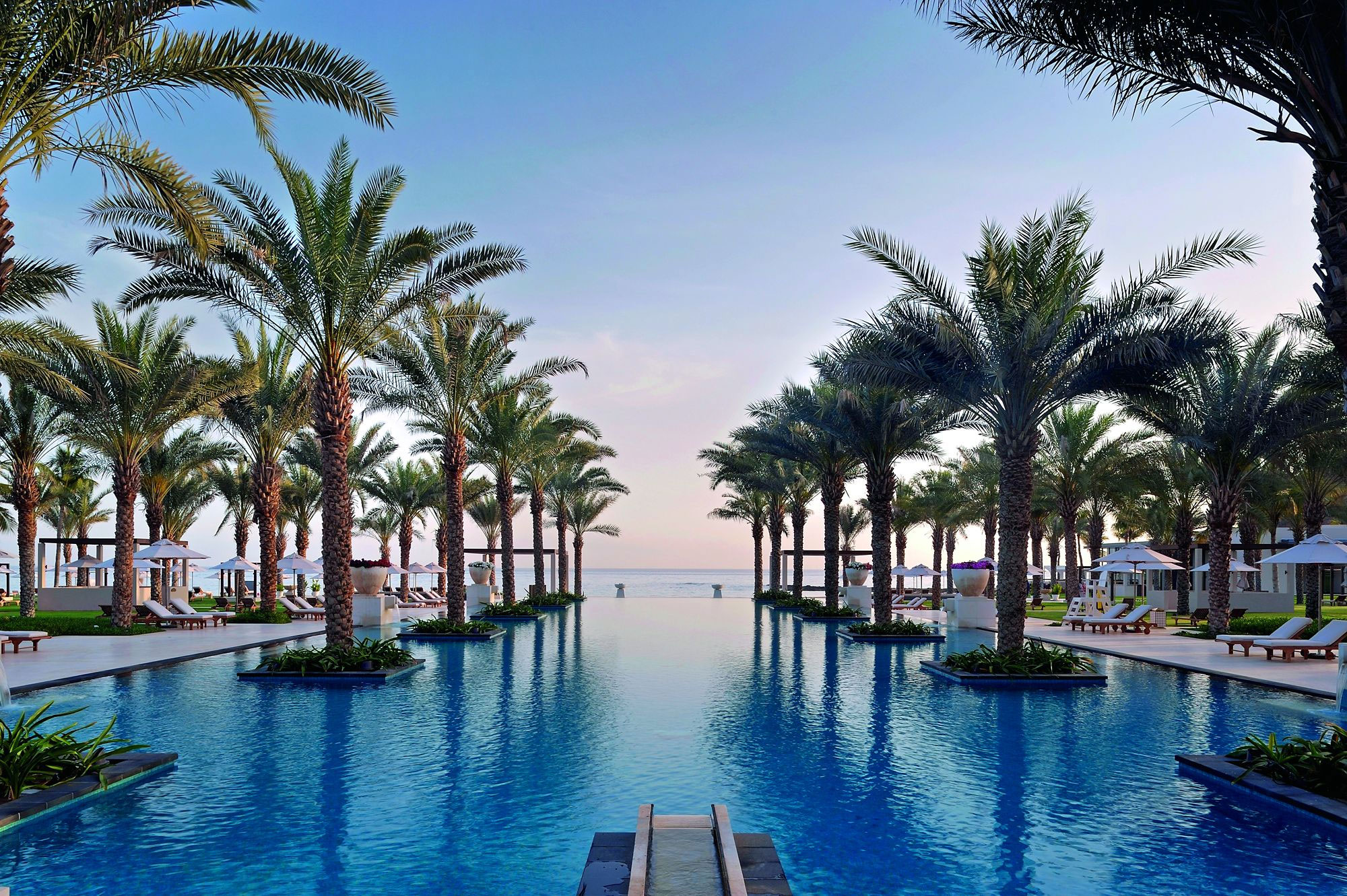 The Al Bustan Palace is a chance to experience the life of royalty with its lavish décor and beautiful natural setting between the rugged mountains and beautiful Sea of Oman.