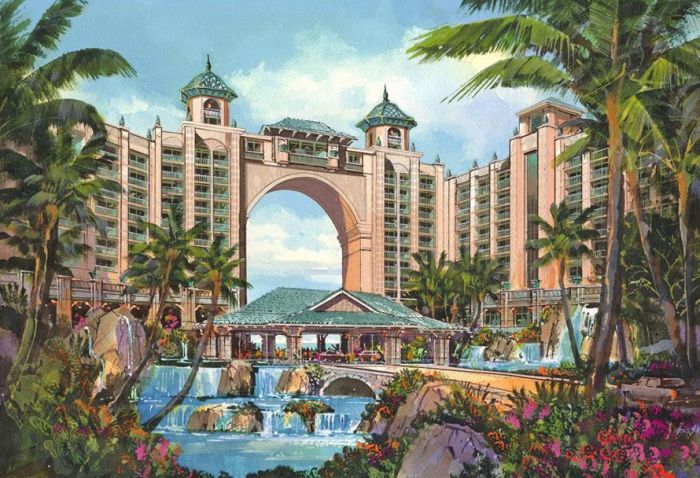 Photo Credit: Atlantis Resorts
For more than a decade, Atlantis Resorts has been in talks to open a new property on a parcel of land on the Diamond Head side of Disney's Aulani Resort in Hawaii. Last year, plans were again announced to move forward with the project after China Oceanwide bought the 26-acre development site in September for $280 million. This past December, the company entered into a management agreement with Kerzner International Holdings Ltd, who will manage the property under its Atlantis brand.
The brand, known for its mega-resorts in Dubai and the Bahamas, will begin construction soon for Atlantis' first-ever US hotel. The area is already home to Four Seasons Resort Oahu Ko Olina, Marriott's Ko Olina Beach Club and Aulani, some of the island's biggest properties. But once Atlantis is open, it'll boast the most keys on Oahu with 800 guestrooms and suites and 524 private residences. According to Hawaii News Now, initial numbers are projecting that the property may cost around $2 billion to build.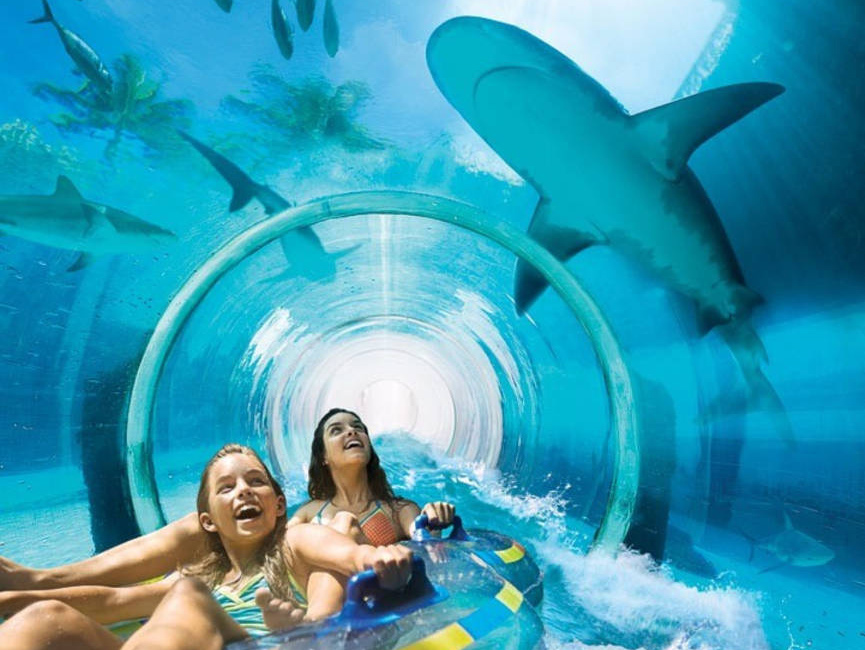 Photo Credit: Atlantis Resort, Bahamas
Atlantis Ko Olina will feature a number of restaurants, a water park, gym, conference facilities, spa, a wedding chapel, outdoor pools and an aquarium which will pay homage to the ruins of the lost city of Atlantis. At the brand's Dubai property, the Lost Chambers Aquarium boasts over 65,000 animals, some of which can be found in snorkeling pools and interactive feeding shows. The Hawaii property is expected to have similar numbers and experiences for guests to get up-close-and-personal with the wildlife.
In 2005, Ko Olina Developer Jeff Stone initially talked about the aquarium in a news conference stating that it "will look as the ocean looks. It'll look as the sea looks today. You'll be able to view it underneath. You'll be able to interact with it, actually swim through it, and you'll be able to learn from it in a natural setting." No word yet if that still remains true today.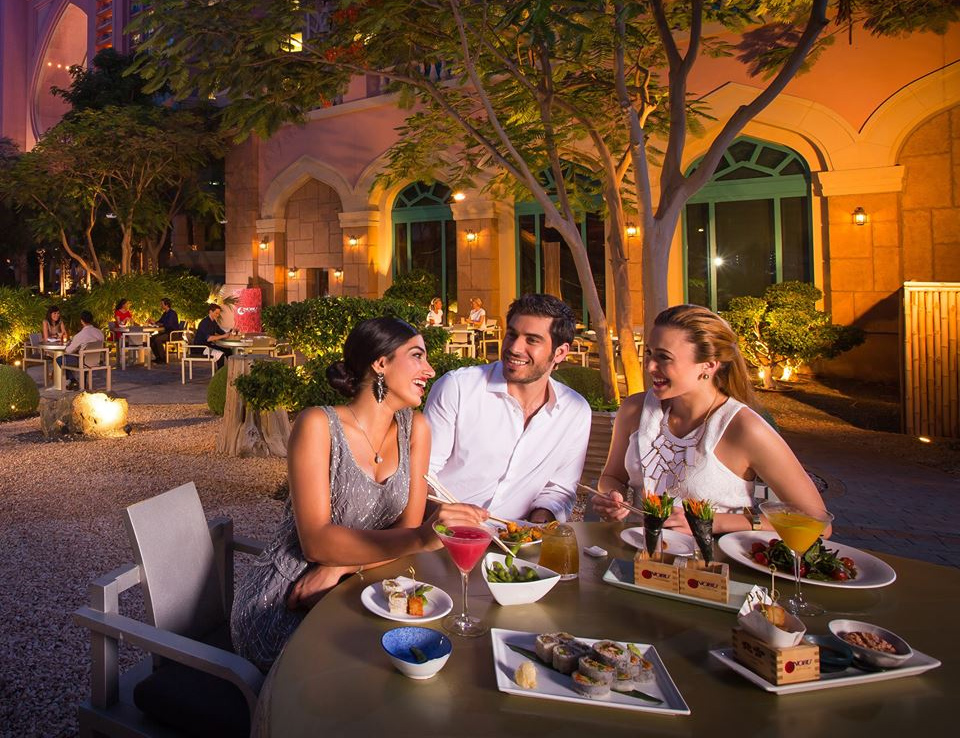 Photo Credit: Atlantis, The Palm, Dubai
Notable dining venues are planned for the project as well including with big-named chefs bringing their brand to the Hawaiian Island. Atlantis Dubai is home to Chef Nobu Matsuhisa's Japanese restaurant and Bread Street Kitchen by Gordon Ramsey while the Bahamas resort has Casa d'Angelo by Chef Angelo Elia, an award-winning Italian eatery.
No opening date has been announced, but development on Atlantis Ko Olina is slated to begin within a few months. Stone believes the project that could start construction mid-2017 and be finished in two years. So if you're already eager to visit the new resort, don't start planning your vacation just yet. You've still got some time before bookings will be available.