Photos Credit: The St. Regis Deer Valley
Ski-In, Ski-Out & Hang With Olympians At Park City's Crown Jewel
Following a week in the French Alps this winter learning how to ski, I was eager to try out my new skill in the States. It's been said that Utah has the best snow on earth, so this February I headed to Deer Valley for a weekend stay at The St. Regis, a five-diamond, ski-in/ski-out resort located just over a mile from Historic Main Street. If you've never been Park City, the first thing you should know is that the drive from the airport is about 45-minutes long and if it's snowing, you may be required to have chains on your car. However, the hotel can also arrange for airport transfers so that you don't need to worry about your transportation logistics.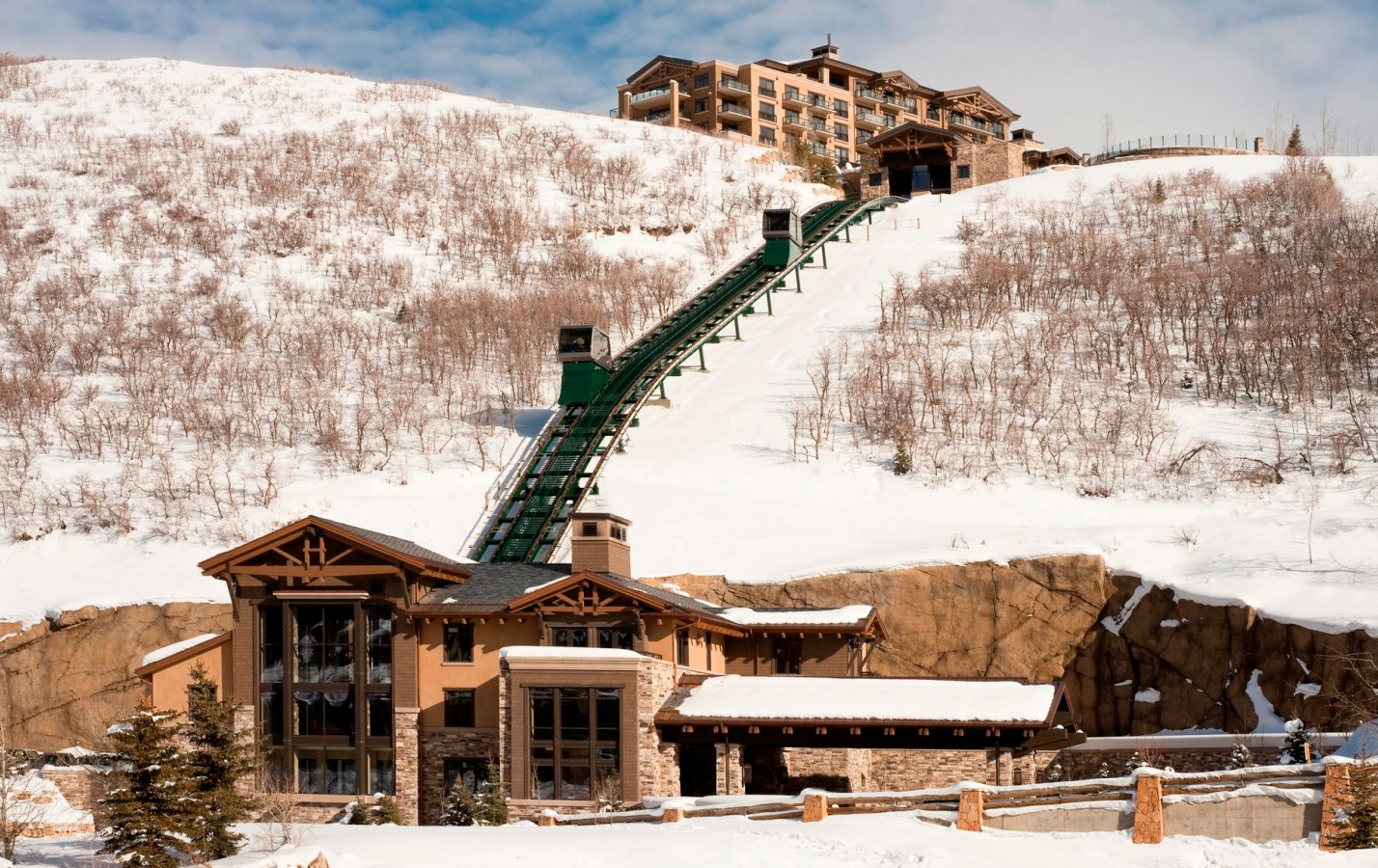 Deer Valley is also known as the "nicest" of the area's three ski resorts and is only open to a limited number of skiers each day (snowboarding is prohibited here). When making your reservation, be sure to book your ski passes at the same time. Deer Valley offers 2,026 groomed acres to explore and features 21 lifts, 100 trails and six bowls-all. Every level of skier is invited to hit the slopes here and should you need ski lessons, rentals or a new pair of ski pants, you can take care of it all right from the hotel.
When arriving to the resort, if you chose private transportation, you'll be dropped off right outside of the lobby. Public vehicles, however, can only access the other side of the hotel which transports guests up a funicular to the property. Although butlers or valets can carry your luggage for you, the easiest route to the front door would be through a private car service.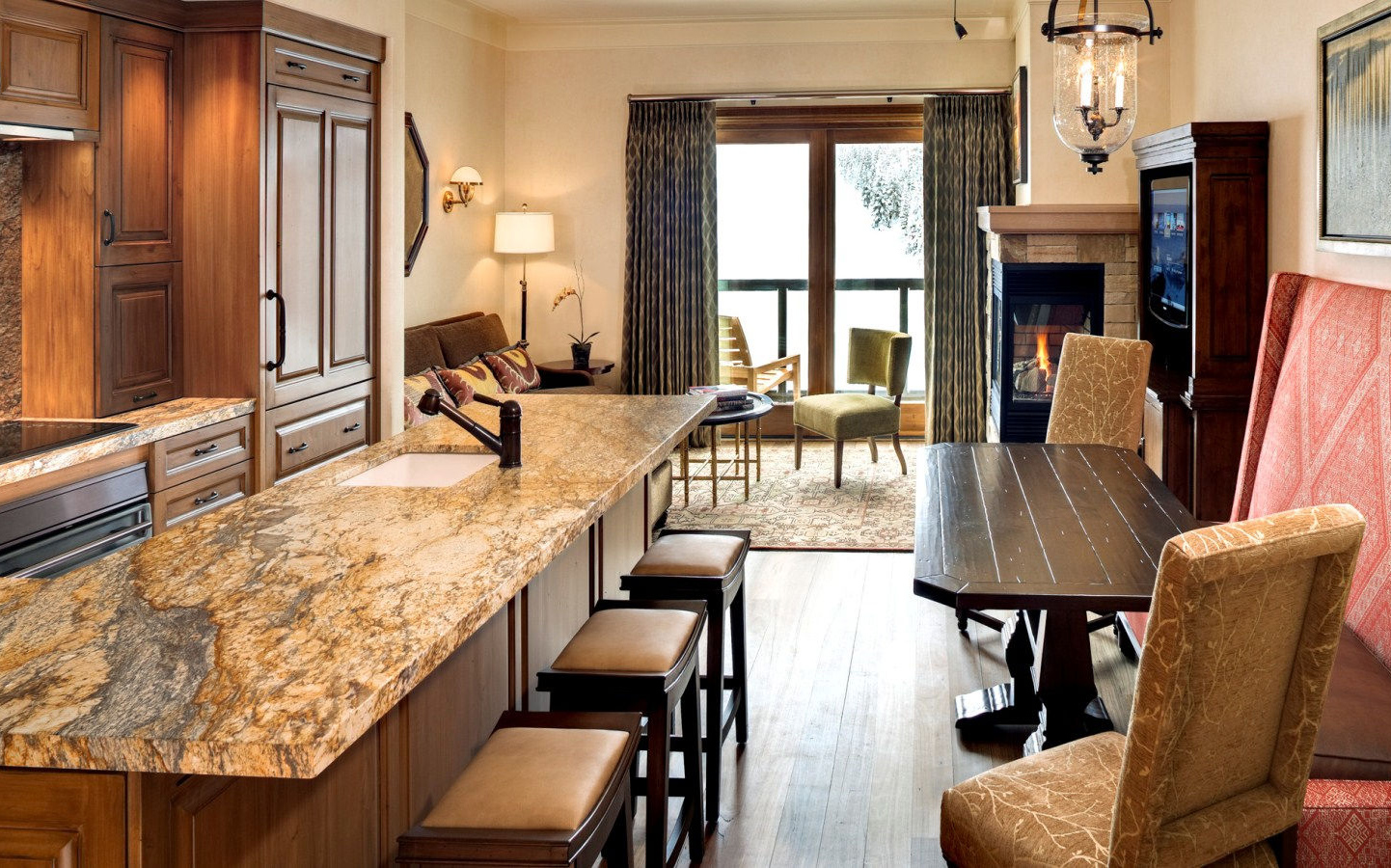 The St. Regis offers six different room categories ranging in size from 410 square feet to 910 square feet. The latter, the Luxury Suite, was my home for the weekend and proved to be every bit as lavishness as its name suggests. The room features a full kitchen, parlor, two fireplaces, a balcony, master bedroom, king-sized bed, 1.5 bathrooms and residential-style amenities. Because the area tends to be extremely dry, the suite also comes with two humidifiers for those who may not be used to the arid weather. Trust me, you'll want to use them.
There's no mini bar within the room, so I'd suggest making a quick trip into town to stock up on snacks and beverages to store in your kitchen. The hotel can also pre-stock items for you as well should you request it before you arrive. Each room comes with the brand's famous St. Regis Butler service. When you check-in, you'll be introduced to your butler who can arrange anything from dinner reservations to ski lessons or can assist you with ensuring that hot tea or coffee is delivered each morning.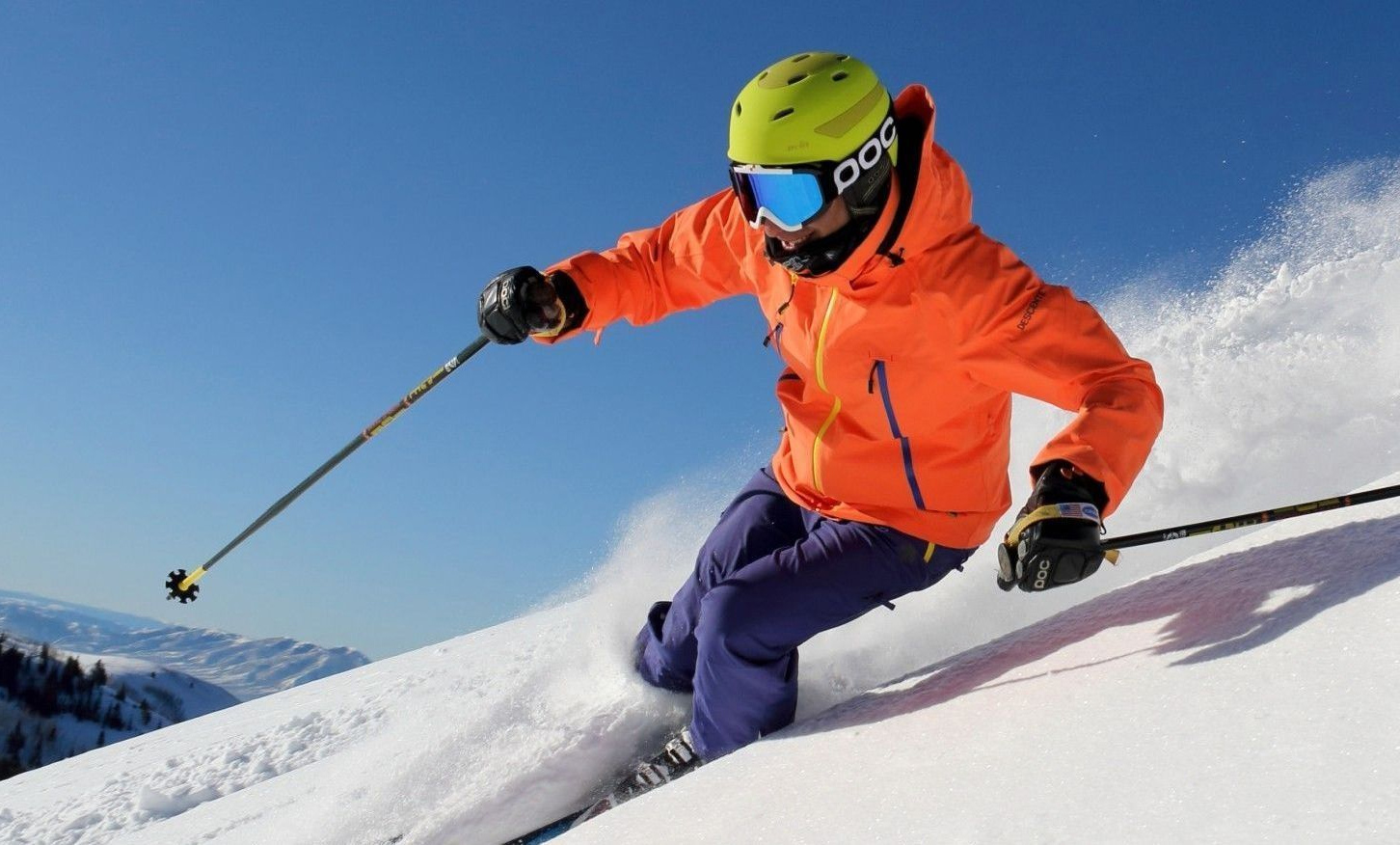 Before hitting the slopes, guests can head downstairs to the ski shop which will get you fitted with boots, skis, poles and helmets if you'd rather not bring your own. Since the hotel is a ski-in/ski-out hotel, once you're ready to go, all you need to do is walk outside head to one of their many lifts. As a newbie skier, I utilized the property's private lessons option. Having just snowed, the powder proved to be dry, soft and light; "the perfect conditions," I heard, over and over again. After a few hours making my way up and down the mountain, it was clear that Deer Valley's snow is prime for any level of skier. It's easy to see why former Olympians from across the nation come to hit the slopes here or even make Utah their second home.
Because of this, Deer Valley resort boasts a program called Ski With a Champion, which allows guests (up to six) to book a full or half-day session with an Olympic skier. It's a great way to challenge yourself and work on your technique with some of the world's best athletes by your side. The hotel can easily set this up for you if you'd like to check it out.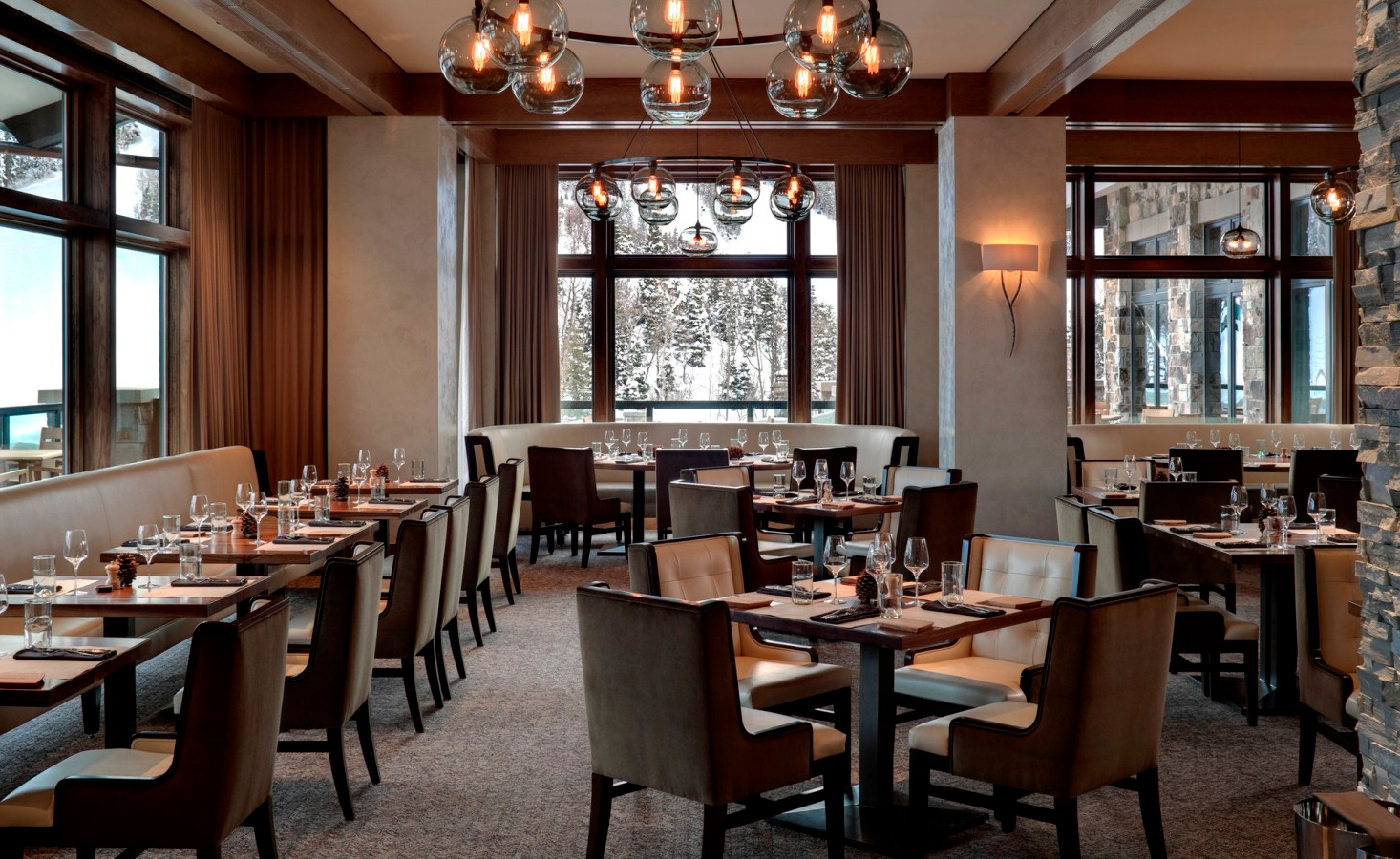 There are only two restaurants on property: J&G Grill and the St. Regis Bar which serves a full menu that is more than just your typical bar food. J&G Grill was developed by the esteemed Jean-Georges Vongerichten and is helmed by Chef de Cuisine Rachel Wiener. The 29-year-old has a knack for creating intriguing dishes that incorporate the principles of slow food and local farm-to-table cooking. One of her most unique items is her Caramel Miso-Glazed Bone Marrow with pickled shallots, cilantro and grilled bread. Chef recommends finishing the meat and then pouring your wine pairing down the bone and into your mouth. It's basically a wine luge and is surprisingly tasty way to get all the flavors out of the dish. Tip: Make dinner reservations at J&G Grill before your trip or upon arrival, it tends to book up fast.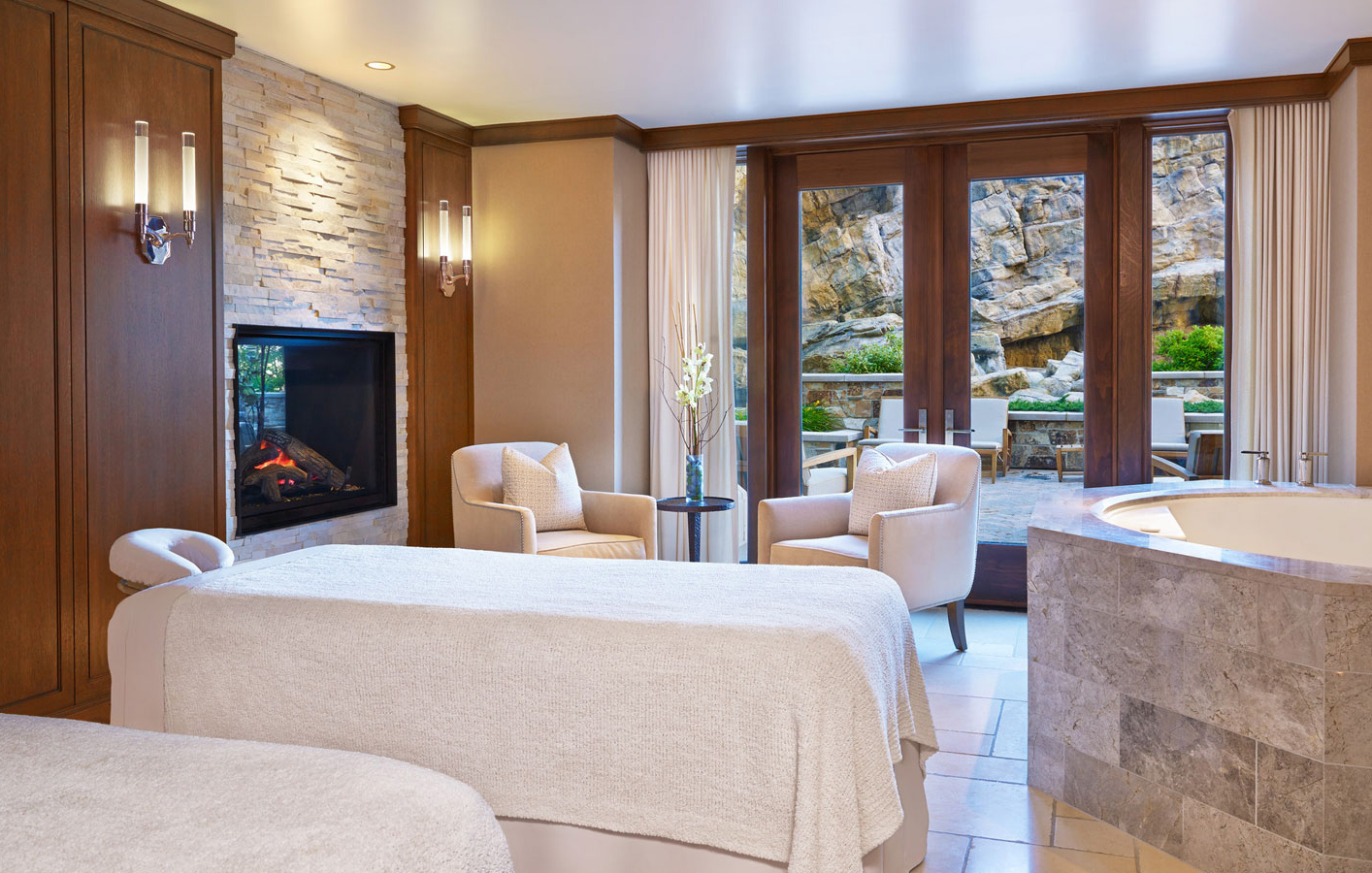 The St. Regis brand is known for their distinguished spas around the world, and their Deer Valley facility is just as impressive, offering 14,000 square feet of space to relax, unwind and pamper yourself. When not enjoying a treatment, guests can take a dip in the heated plunge pool, sweat it out in the sauna or open up their pores in the steam room. I booked the Deep Sleep Journey, an 80-minute full body massage meant to promote sleep/rest for those who, like me, suffer from insomnia. The whole experience is not only renewing, but immediately afterwards, I went back to the room and took a much-needed nap.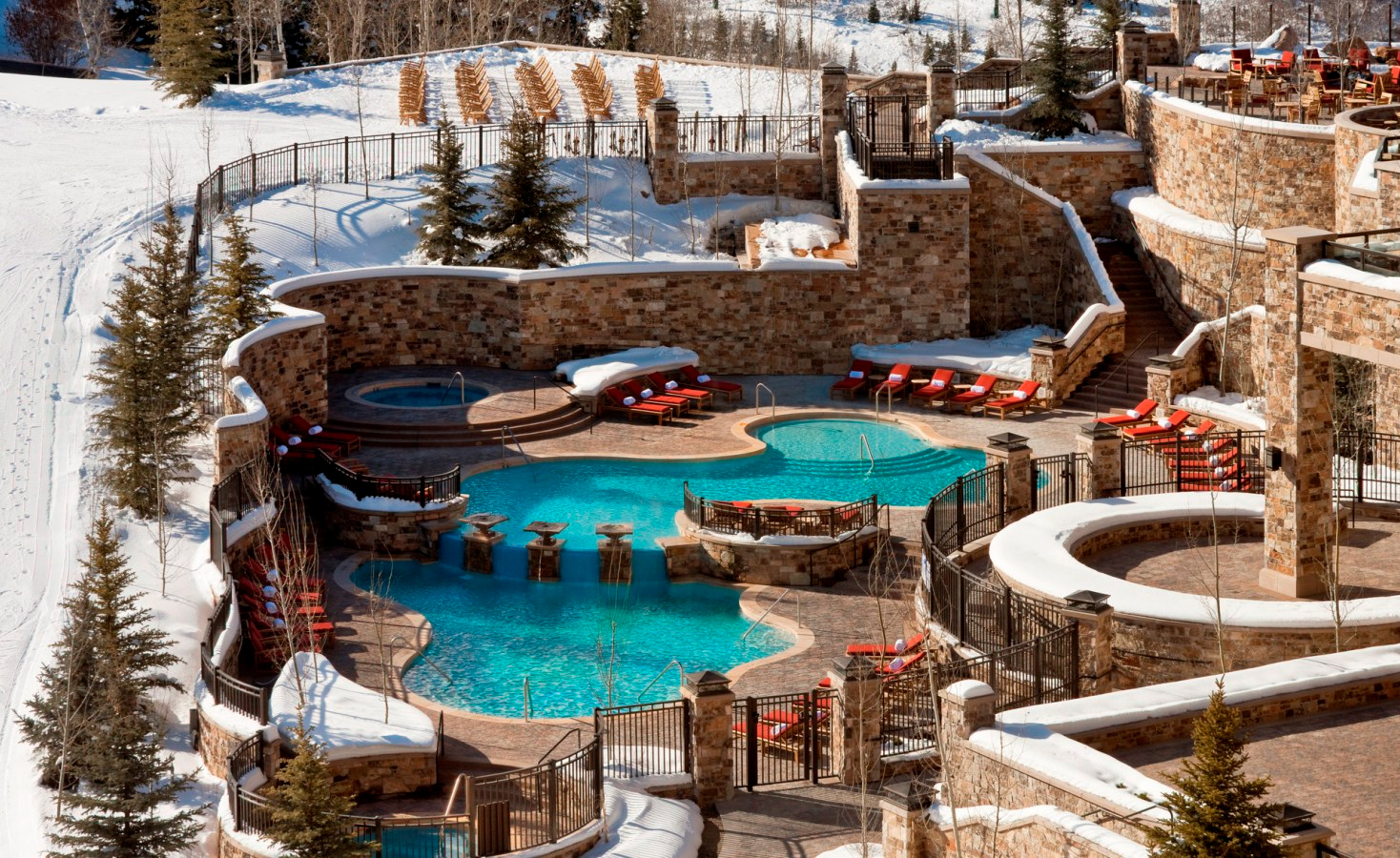 The cool thing about visiting the St. Regis is that, no matter which season you're in there's always something to do. Locals even boast that "people come for the winters, but stay because of the summers." Whether you're a snow bunny or an outdoor enthusiast looking to hike, bike and picnic in the sun, Park City is a great destination. And with only three other luxury hotels in the area, the St. Regis is an easy choice for skiers who want a five-star experience with ski-in/ski-out capabilities.