Photo Credit: Ocean Key Resort and Spa
Historic, 100-room Ocean Key Resort and Spa in southern Florida stands a stone's throw from the legendary street filled with clubs, bars, restaurants and art galleries.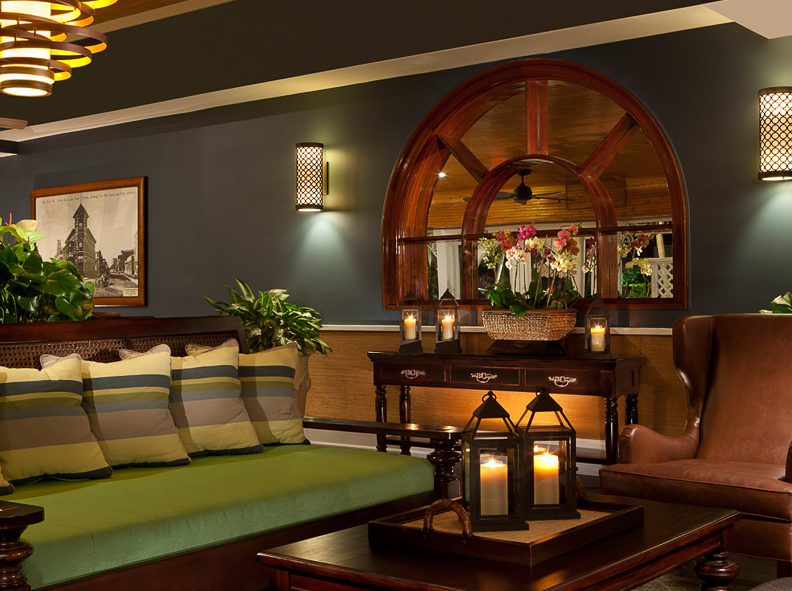 Photo Credit: Ocean Key Resort and Spa
First impressions are positive. A spacious open lobby is a welcoming sight with bright green sofas, leather armchairs and an abundance of plants combining flair and elegance to the overall atmosphere. Even the reception desk reflects a spirited ambience, with a candy-striped backdrop to it. Revolving ceiling fans keep the air fresh and cool and framed black and white photos depicting the area a century ago adorn the walls. At the opposite end of the lobby is the concierge desk and a gift-store stocking clothing accessors, souvenirs and assorted knick-knacks.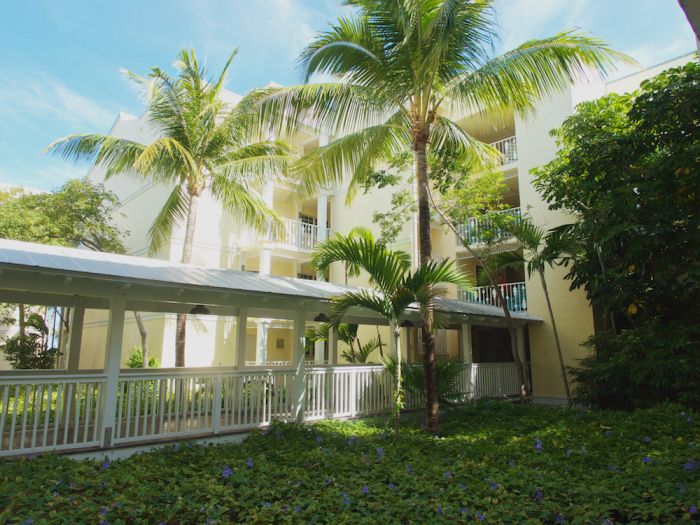 Photo Credit: Columbia Hillen