Photo Credit: Cliff House Maine
If you've never been lucky enough to experience a day in Maine, you probably have a picture in your head of what the Easternmost state is like. You may picture Stephen King's cold, moody ocean and steep cliffs, or lobster shacks packed with New England Patriots fans. And truthfully, you'll see and experience many of those things, but this state is so much more than simply a background for a novel.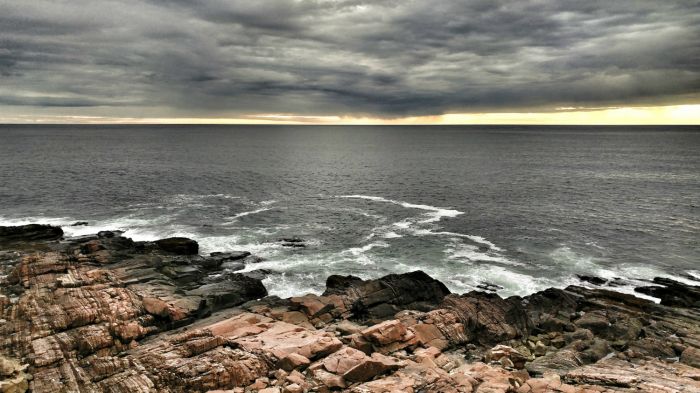 Photo Credit: Shea Peters
Due to its location, Maine is often one of the states that few outside of the NorthEast get to visit. In the southern part of the statea, about 45 minutes outside of Portland, there is a tiny, picturesque town called Cape Neddick. This quaint, but affluent area once again plays into the New England image, offering pretty cottages with manicured lawns, B&Bs that blend perfectly into neighborhoods, and coffee shops serving hot beverages for crisp mornings.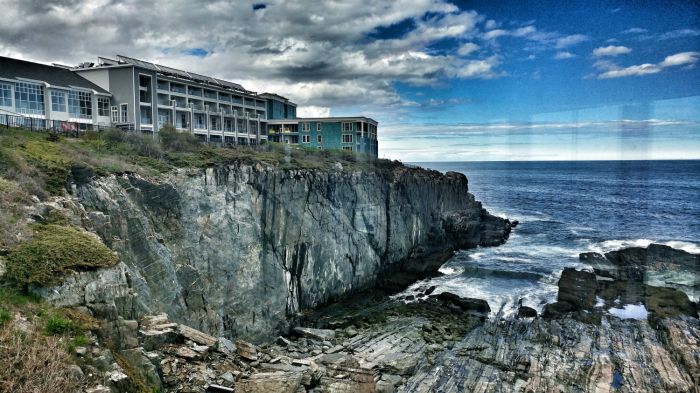 Photo Credit: Shea Peters
On the aptly named Shore Road in Cape Neddick, sits a perfectly placed resort that is extremely attractive for a couple's getaway, but has become a special place for local lovers as well. Cliff House Maine puts a very modern twist on the traditional New England resort. Nestled on 70 acres, with floor-to-ceiling windows facing the Atlantic, Cliff House has a dramatic cliff-side setting that makes it an easy choice to anchor your Maine vacay. This iconic New England, pet-friendly property first opened in 1872, but boasts a modern elegance that has a cross-generational appeal.
Photo Credit: Shea Peters
The menus at Cliff House match its design step-by-step. The food here can be described as "gourmet comfort," with boat loads of local fish and seafood that will make any pescatarian happy. The bars at Cliff House churn out traditional American cocktails with updated flavor profiles that prefer locally distilled spirits.
While you may want to spend all day hanging by one of the many fireplaces at Cliff House, including the one in your room, it's important to venture out to see the legendary Maine coastline. Not far from the property is one of the most photographed lighthouses in the U.S. The Cape Neddick lighthouse seems like it was made for Instagram and is a must-see when in Southern Maine. Symbolic of the seafaring culture, travelers may want to spend the day off-shore. A lovely day trip is to book a lobstering boat for a unique and local experience. Pulling lobster traps from the navy blue waters and fishing for bluefish or striped bass gives you a chance to see the cliffs from the water. This excursion with local fisherman will remind you that luxury travel is also based in simplicity and can be booked through Cliff House with ease.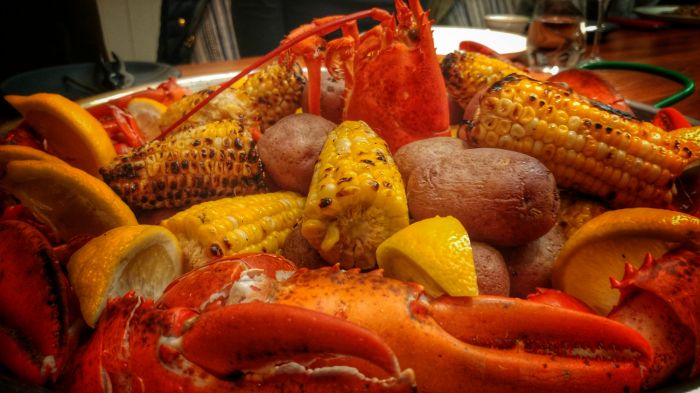 Photo Credit: Shea Peters
For naturists and outdoor enthusiasts, the Rachel Carson National Wildlife Refuge is right within Southern Maine only minutes from Cliff House. The almost 15,000 acre refuge is a beautiful place for hiking and bird-watching while remaining on the coastline. Also nearby, Ogunquit is the quintessential New England village packed with both high-end and traditional boutiques and restaurants. Stopping for a lobster roll near Ogunquit Beach will give you a chance to have a beer and chat with locals who are always happy to talk to you about the place they call home.
Back at Cliff House, if you don't visit the spa, you're not really experiencing the true luxury of the property. Housing one of the prettiest spas north of Boston, with almost panoramic views of the ocean, the Cliff House spa is also the favorite of many of its affluent neighbors.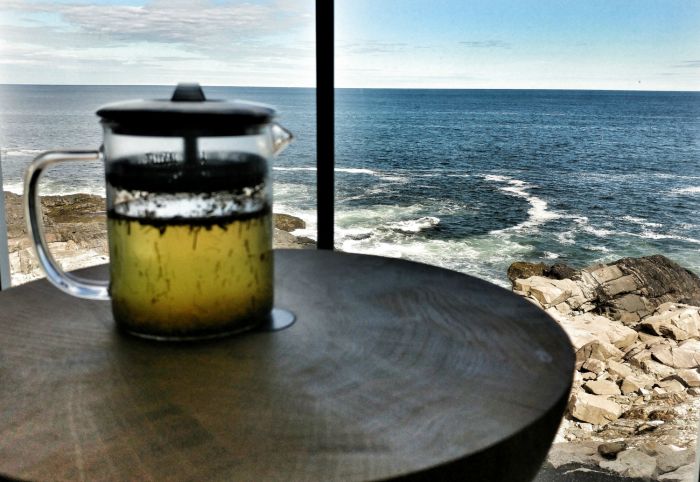 Photo Credit: Shea Peters
When the Cliff House staff lights the evening bonfire at the property, you'll be compelled to partake in s'mores and a cocktail by the fireside. You may even want to join the brave souls enjoying the hot tub (especially on chilly nights) or sit by an indoor fireplace with a glass of wine. Southern Maine is a lovely getaway for more than just East Coasters. The location is definitely ideal for New Yorkers and gives visitors the opportunity to see some of the best of Americana and New England hospitality...just don't wear your Giants jersey.