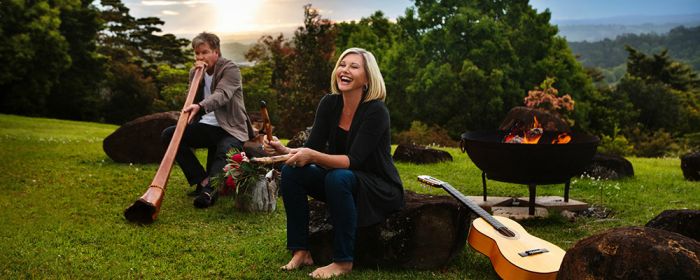 Photos Credit: Gaia Retreat and Spa
Many celebrities have recently tried their hand at opening resorts. Robert De Niro, Leonardo DiCaprio, Andy Murray and Hugh Jackman to name a few. Before it became a trend, Olivia Newton-John and her partners set out to create a spiritual wellness retreat in the hills of the Gold Coast of Australia. She envisioned a refuge surrounded by natural beauty, where weary and worn out souls can get away to heal their mind, body and spirit. What they envisioned is now one of Australia's most awarded wellness resorts, the Gaia Retreat and Spa.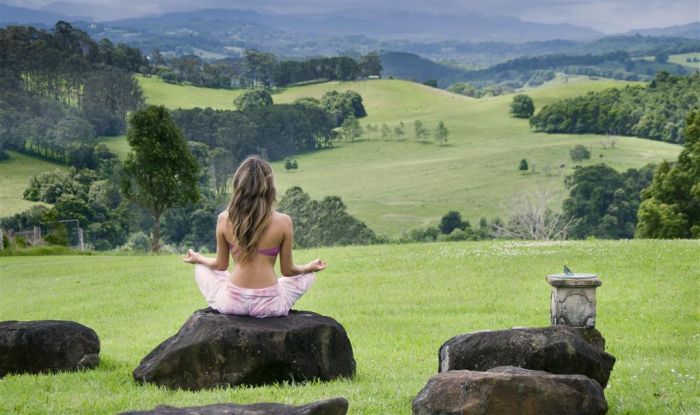 Personalized service is such an overused term, but not in this case. The staff is small and you will most likely see the same people each day. They remember your name instantly and greet you accordingly; there is a friendly bond that forms instantly. According to the general manager and owner, Gregg Cave, the staff come to work each day with love in their hearts for what they do. And it shows.
The Gaia Retreat is a wonderful experience in personal healing and rejuvenation. From the accommodations, staff, meals and wellness experiences, it is one of the top in the world. For the stressed out and worn out, it is a destination experience well worth the effort.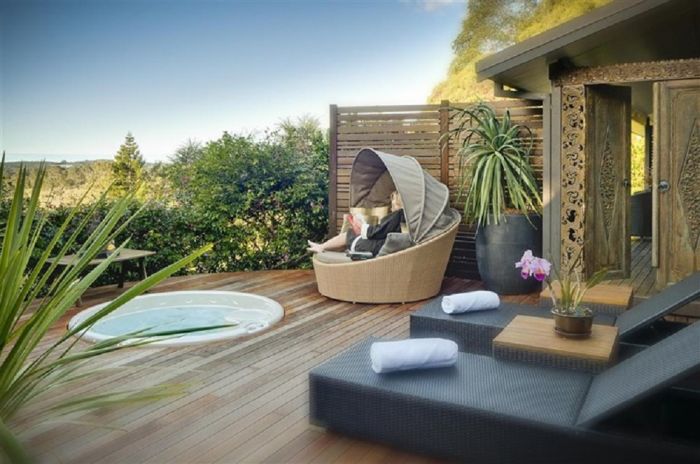 The location could not be more stunning. The resort is set atop a mountain with clear views of the rolling pastures, and farmlands and a verdant valley. There are wide open spaces and soft green lawns where guests walk barefoot cloaked in their spa robes or relax on day beds sipping tea. Others are couples there to celebrate a special occasion and hold hands while watching the beautiful sunsets.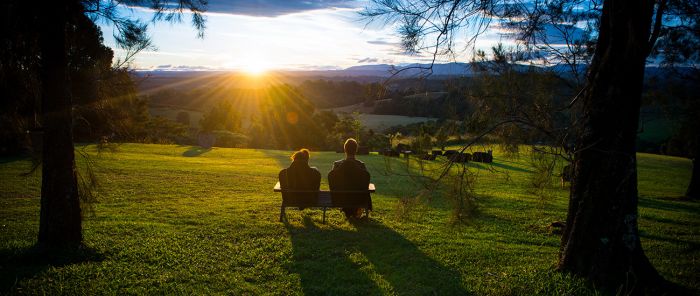 The intimate boutique retreat is spread over 25 acres with manicured gardens and flowers bursting with color by outdoor art installations that peak interest and curiosity. Other areas are untouched natural forests. It's delightful to take a walk on one of the hiking trails, admiring the natural beauty as well as the breath-taking views of the distant mountains.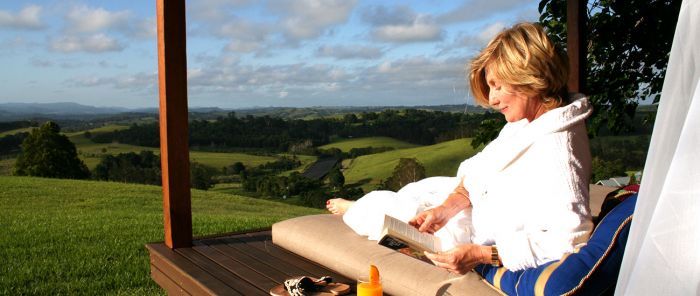 The core of the Gaia experience is to understand the wellness goals of each guest and to create an individualized experience for them. Guests come to focus on de-stressing, weight loss, and detoxification or to reach certain fitness goals. The retreat caters to stressed out solo travelers, romantic couples, friends and mother daughter guests. Many guests return each year for weeks at a time.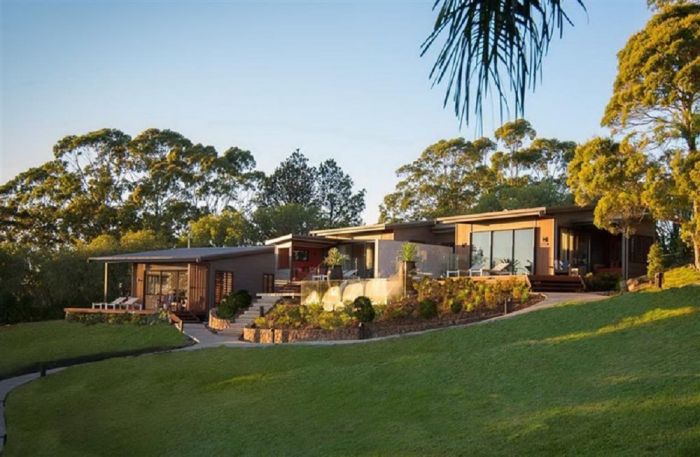 The atmosphere at Gaia is comfortable and casual. Guests congregate at the main building, the Kukura House, for meals, to read a book. It is designed as a Samoan style long house beautifully decorated with flowing silk fabrics, natural wood surfaces, and ornate wall hangings and sculptures. A long wall of glass doors open onto the a deck and outdoor lounge and dining area overlooking the lawns and gardens.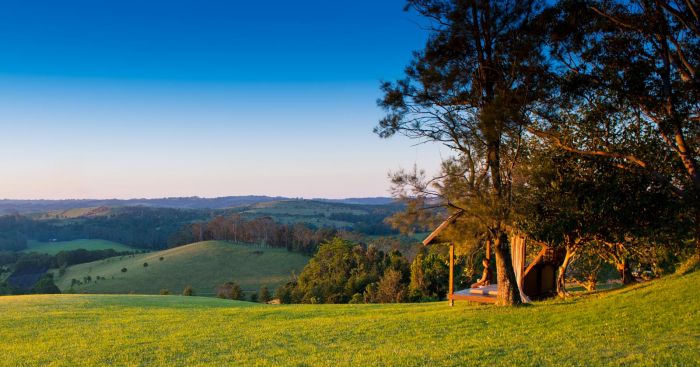 The accommodation at Gaia are well suited for a retreat. There are 23 spacious rooms and suites ranging from the Layana Rooms to the Acala Suites which has two bedrooms, separate living area and kitchen, and a private deck and outdoor Jacuzzi. Gaia has also recently launched their Komala Villas which are one bedroom villas with indoor and outdoor living areas, private deck and plunge pool. All have beautiful earth tone decor, lavish bathrooms, comfortable king sized beds and tastefully rustic furnishing.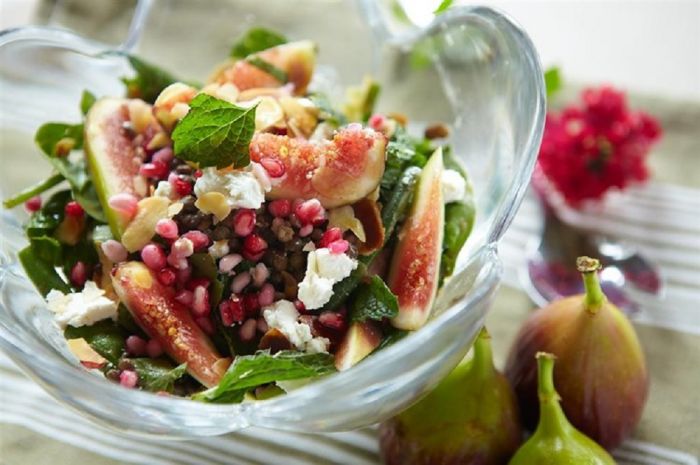 When it comes to food, the Gaia philosophy is that food should be delicious, visually attractive and of course created for a balanced diet; guests will not find bland tofu or tasteless roughage dishes. In fact, before you arrive, the retreat will ask about your dining preferences and tastes. Their team of talented chefs will take this into consideration as they create an incredible tailored meal for everyone to enjoy during the stay. There are three meals per day included in the cost of the stay, and all of them feature seasonal vegetables available from local farmers as well as the Gaia's own organic garden.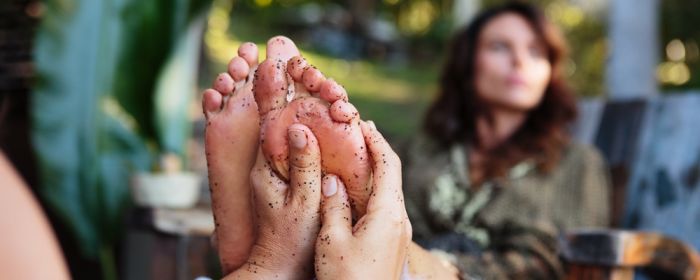 But one of the main reasons why guests come to Gaia is for the spa. The Gaia Day Spa is the most awarded Spa in Australia and the accolades are well-deserved. The Spa is a standout not only for the facility, but also for the staff working there who are true experts at inner healing as well as physical technique. There are 14 treatment rooms with 35 expert therapists and healers with a heartfelt passion to ensure the treatments lead to relaxation and rejuvenation.
One of their standout treatments is the Kahuna which is a Hawaiian inspired treatment with a combination of movement, dance, rhythm, breath, energy and massage. The treatment uses long, flowing movements to the pulse of music with copious amounts of macadamia oil to create a fluid and magical massage.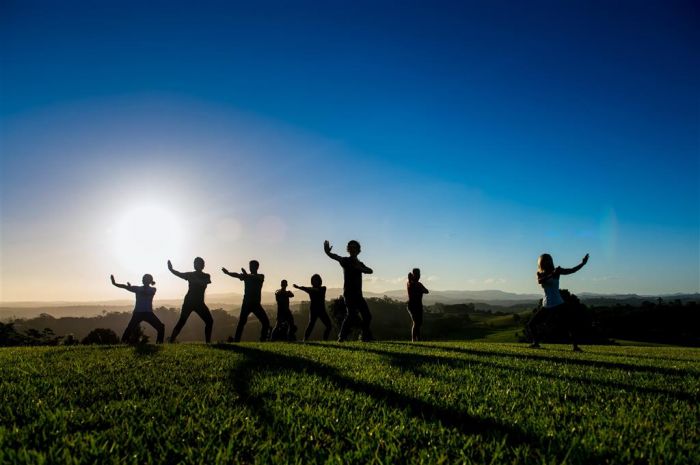 Guests never get bored as there is always something interesting to do each day. The events are tied to wellness and a spiritual journey such as the painting, arts and crafts, working with clay sculptures or organic cooking. There are also wellness lectures about as weight loss, healthy eating, or the powers of meditation.
Led by former Australian model and now fitness guru, Danielle Davis, the Yoga classes here are exceptional and cater to all levels. She is patient with the most novice of participant yet ensures that all get a rewarding experience both mentally and physically.