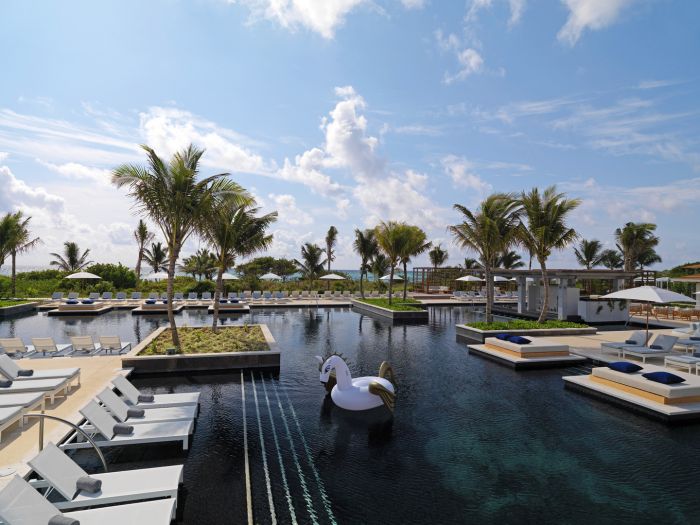 Photo Credit: UNICO 20°87°
All-inclusives have received a bad rep among luxury travelers and can often fall short when it comes to amenities, food choices, and overall vibe. Infamous for tasteless, monotonous meals and watered-down cocktails, properties like these genrally need to step up their game if they want to attract the discerning jetsetter.
And they have. With the daily price of a luxury all-inclusive ranging between $450 and $1000, long gone is the budget traveler looking to stretch their dollar for a family vacation. The very definition of luxury is evolving and hotels and resorts are adjusting to accommodate the changing needs of today's affluent traveler.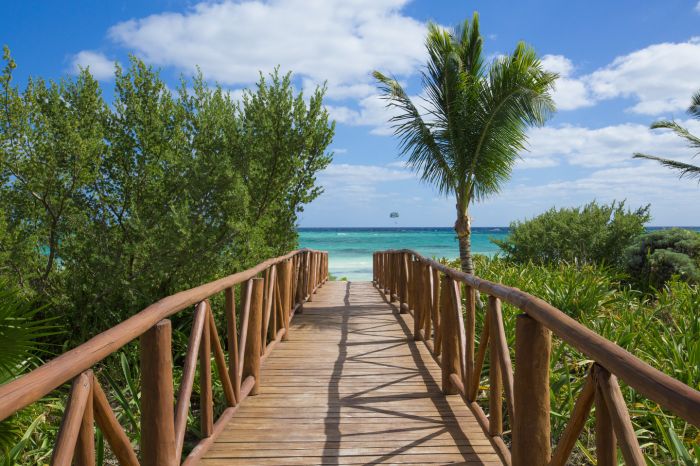 Photo Credit: UNICO 20°87°
Not every all-inclusive is created equal. The new breed of luxury, all-inclusive resorts are offering personalized itineraries, a vast variety of excursions, mobile applications for convenience and top-notch spa services. According to the research firm IBISWorld, revenue generated from all-inclusive resorts is expected to reach $150 million dollars by the end of 2017. This is in large part due to the wealthy traveler who has been seduced by the improved offerings of today's all-inclusive experience.
A stay at UNICO 20°87° Hotel Riviera Maya will have you rethinking that label. Opened in March 2017, UNICO 20°87° is one of the newest adults-only hotels to grace Mexico's unparalleled Riviera Maya. Every single detail of the hotel has been thought-out as guests are immersed in the culture of the region through the locally infused cuisine and cocktails to the indigenously decorated rooms and common spaces.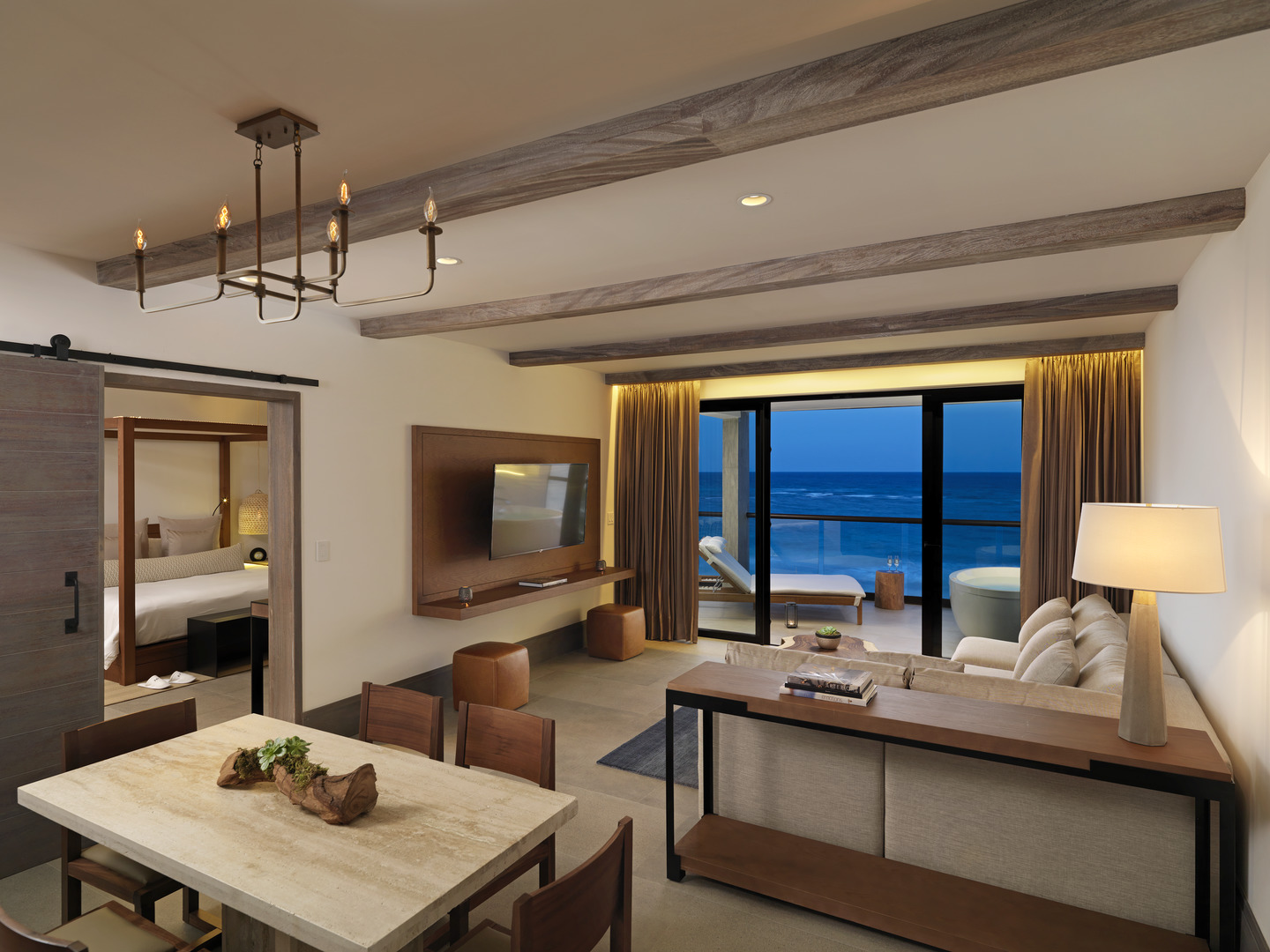 Photo Credit: UNICO 20°87°
Each of the rooms in the 448 room property feature a private terrace or balcony with a double hydro spa tub or a plunge pool, Nespresso coffee machine, aromatherapy and pillow menus, and customizable mini-bars that include top-shelf spirits, beer and wine. Upon arrival, guests are introduced to their personal host who acts as a hybrid butler/concierge to ensure that every need is met. Contacting your host simply involves shooting a quick message via UNICO 20˚87˚'s tech savvy UNICO2087 Experience app that can be downloaded prior to your arrival. The app contains a pre-arrival form, hotel information, activities schedule, dining options for reservations, room service, housekeeping, wakeup call, spa menu, tours and adventures and other choices. We were beyond thrilled to order breakfast utilizing the in-room dining option that listed categories for fruits and juices, full breakfast, eggs and specialties and an all-day menu. During our stay, we opted for the Healthy Breakfast that consisted of green or carrot juice, mixed fruit with natural yogurt and granola, egg white omelet with a selection of ingredients, whole wheat toast and green tea or chai.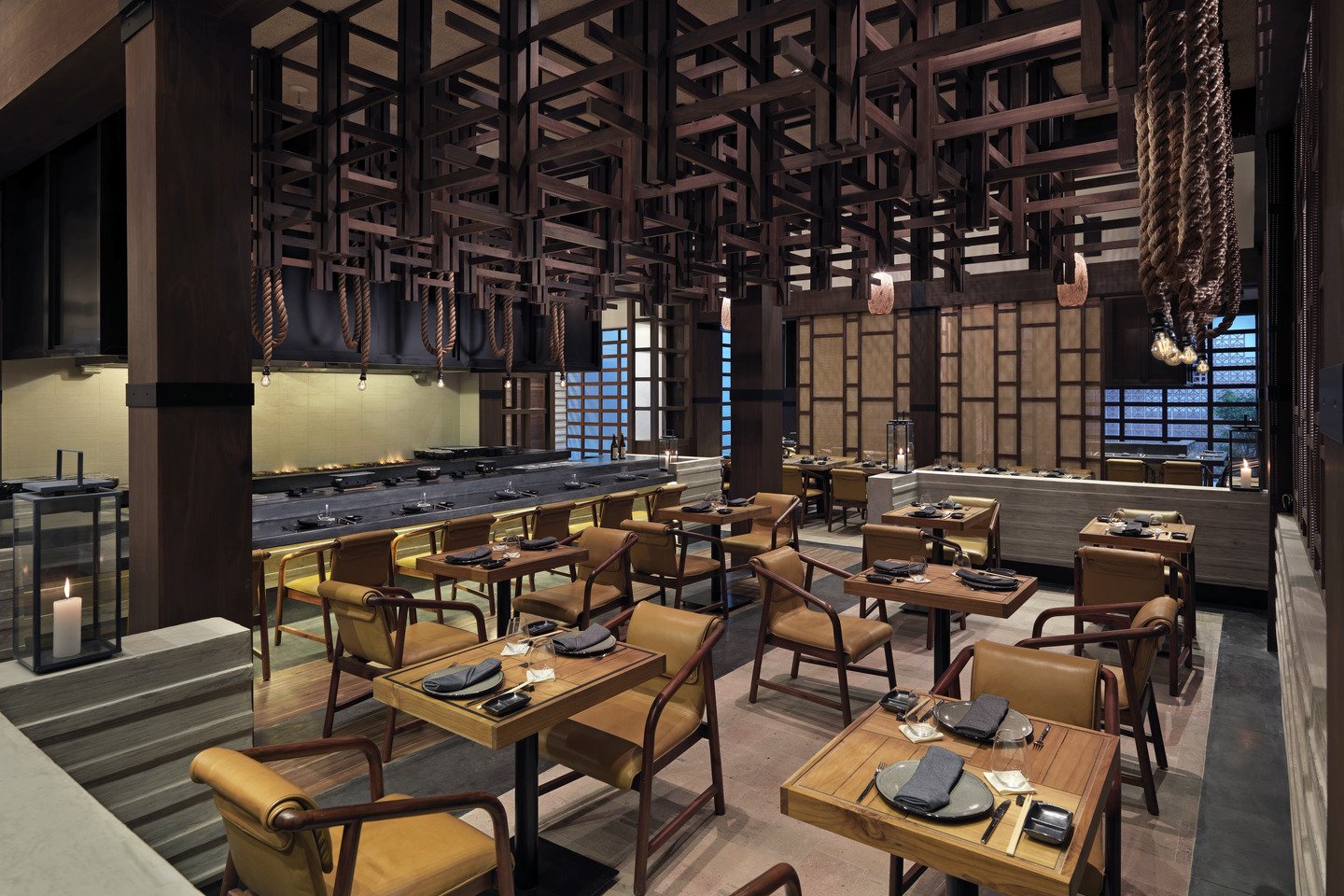 Photo Credit: UNICO 20°87°
If you read vacation reviews, the number one complaint about all-inclusive resorts is the food. This is mainly because the many meals served at all-inclusives are buffet style. But this is changing, is not the case at UNICO 20°87° as diners are presented with detailed and varied menus with a plethora of dining options. The one exception to this is the buffet style breakfast served at Restaurant 20.87 but the quality of the food is second to none and guests always have the option of ordering a la carte as part of the in-room dining feature. UNICO 20˚87˚ has four restaurants in addition to several poolside eateries. If you are craving Italian there is the elegant Mi Carisa which serves items such as Cioppino Classico, Roasted Octopus Carpaccio, creamy Mushroom Risotto and Beef Tenderloin accompanied by Truffle Risotto. For the Japanese foodie, Mura House offers a sleekly designed venue serving Tuna Tataki, Tori, Sashimi, a sushi bar, Nigiri and Teppanyaki just to name a few. These restaurants are joined by the authentic Yucatecan restaurant Cueve Siete, the casual beachside dining venue Restaurant 20.87 and charming Café Inez that is open from 6:00 a.m. to 2:00 a.m.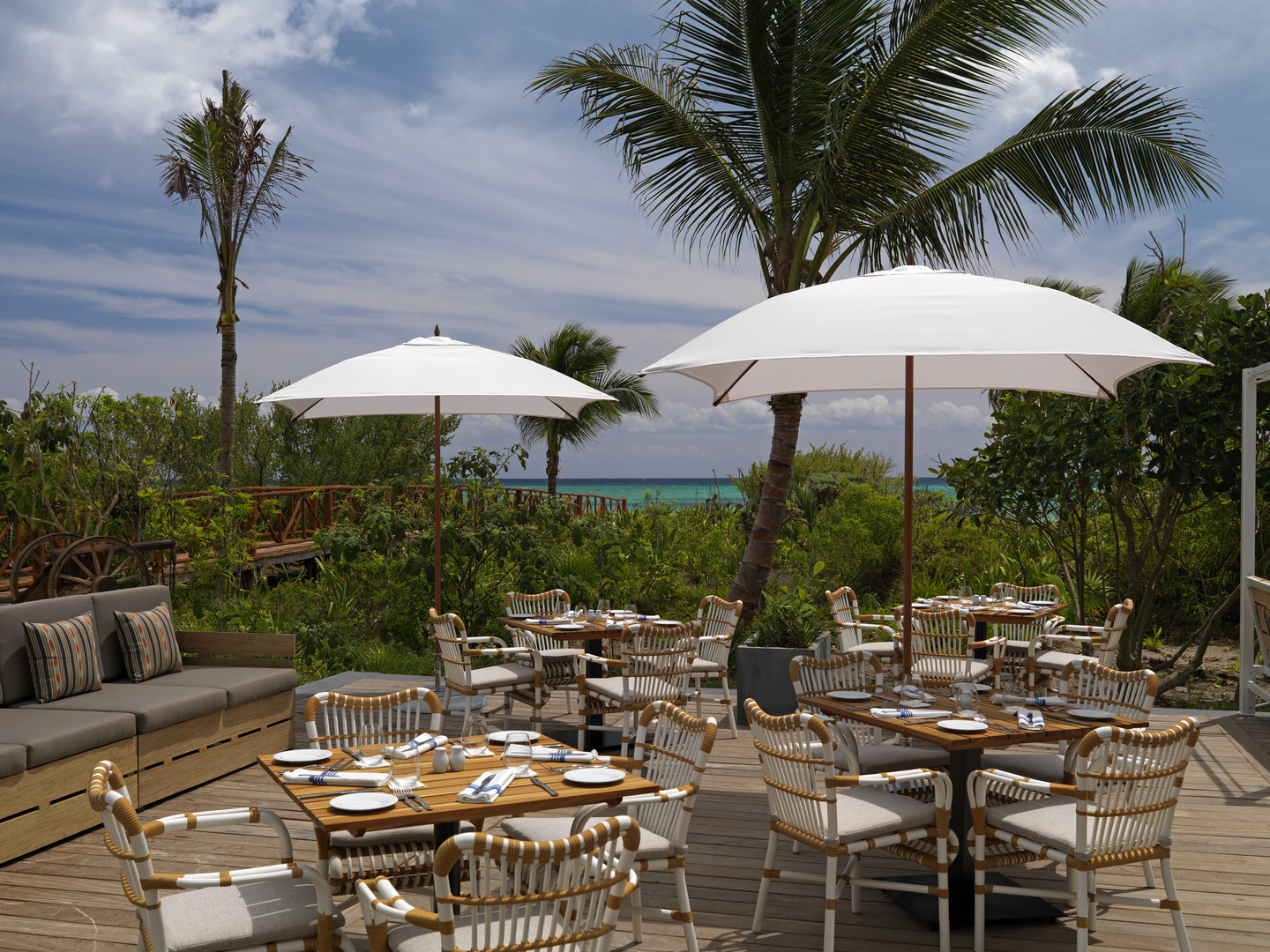 Photo Credit: UNICO 20°87°
A stay at UNICO 20°87° hotel does not have to mean that you are planted poolside all day. Though there are three immaculate and immense pools that include two swim-up bars, activities can include a visit to the Escencia Beauty Bar located in the Esencia wellness center, yoga, pilates, spinning, bikini bootcamp, group watersports, pool volleyball, kayaking, cooking classes and even a Mezcal tasting. Redefining the term all-inclusive, UNICO 20˚87˚ offers several tours, select spa and beauty treatments and golf for a 20% service fee. Choose to swim with the dolphins, visit Coba and Tulum or go on a guided tour of Chichen Itza followed by a swim in a cenote. In addition to this, there are also five luxury signature tours that can be booked for an extra fee.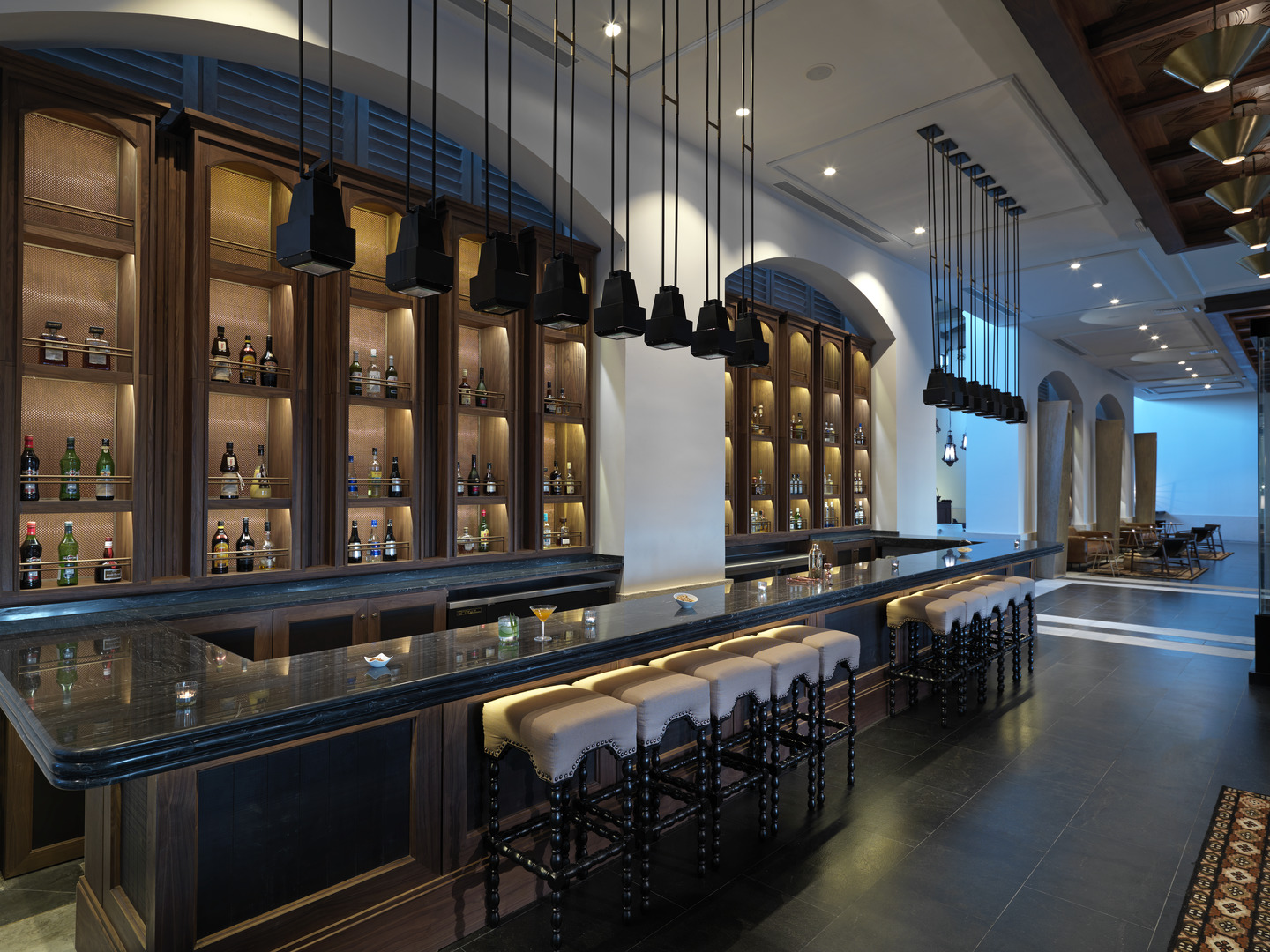 Photo Credit: UNICO 20°87°
In addition to several poolside bars, there is the impressive day through night cocktail bar Bar Balam which serves up exotic sounding drinks that present a Mexican take on classic cocktails like the Hunab Ku made with Mexcal, cucumber, sour orange juice, Agave syrup and comes frosted with worm salt. Again, UNICO 20˚87˚ is set apart from your traditional all-inclusive by providing top-shelf liquor such as Belvedere and Macallan at no additional charge. This fact alone will convert many traditional resort visitors to fans of the luxury all-inclusive.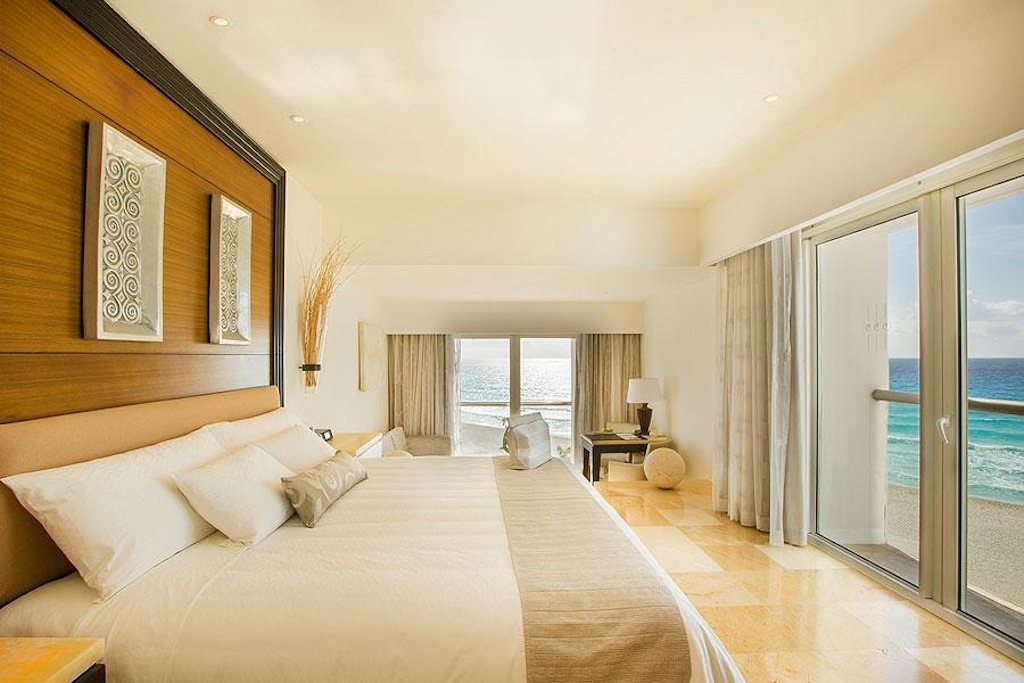 Photo Credit: Le Blanc Spa Resort
If you are looking to be a little closer to the action of Cancun or Playa del Carmen, look no further than Le Blanc Spa Resort and Grand Velas Riviera Maya. Le Blanc Spa Resort is one of a handful of five star resorts in Cancun and has been voted as Cancun's #1 All-Inclusive Resort by the TripAdvisor community. Le Blanc Spa Resort, located on an immaculate strand of white sandy beach, is the perfect choice if you have an early morning departure and would prefer to be near the airport. Surround yourself in a luxurious, adults-only environment that includes your personal butler, four world-class restaurants,a top-notch spa, group activities and live entertainment. Fancy a wedding? Le Blanc Spa Resort provides a complimentary wedding ceremony for up to 25 guests for hotel guests who book a minimum of four nights. Additionally, from now until August 31, 2017 guests who book a five to eight night stay will receive a $1500 resort credit which is good to use at the spa, for exotic tours of Mexico or for rounds of golf at the Moon Spa & Golf Club.
Located closer to the Mayakoba complex and just north of Playa del Carmen stands the massive property Grand Velas Riviera Maya. With three magnificent resorts to choose from depending upon the vacation experience that you would like to have, Grand Velas Riviera Maya features 539 luxury suites designed in harmony with the natural landscape. The Grand Class section is adults-only while the Ambassador and Zen sections are family friendly. Indulge your senses in spectacular Riviera Maya suites that embody lavish living with contemporary Mexican décor and over 1,100 square feet of space for relaxing in the Caribbean. All of the suites feature private terraces with views of the ocean or lush jungle, plunge pools, whirlpool tubs, 42' plasma TVs, wireless Internet, and 24-hour room service. Whether you desire a relaxing vacation with adults or an action-packed family getaway, the exclusive Riviera Maya suites will surround you in luxury, style and the modern conveniences of home.