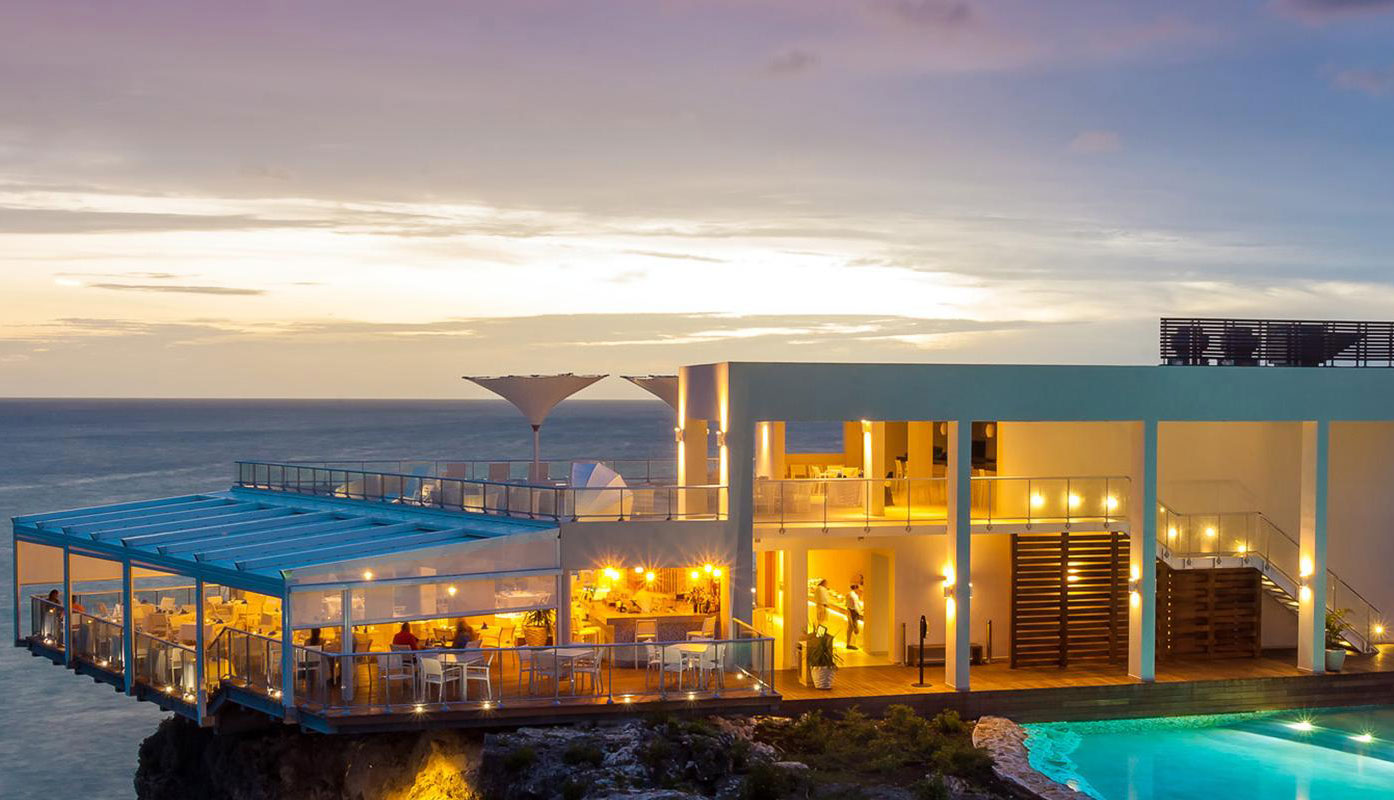 Photo Credit: Sonesta Ocean Point
There is nowhere else in the world quite like the breathtakingly beautiful island of St. Maarten and St. Martin. As a place that is interestingly split between the Dutch and the French, you will most certainly come to realize the island offers two completely different worlds, depending on which side you find yourself on. Shared between France and the Netherlands, St. Maarten and St. Martin is the smallest territory in the world governed by two states. The Dutch side is an area of the island filled with Westernized infrastructures and all the modern comforts of home, while the French side presents a more raw, authentic character filled with an Afro-Caribbean flare and charmingly slower pace.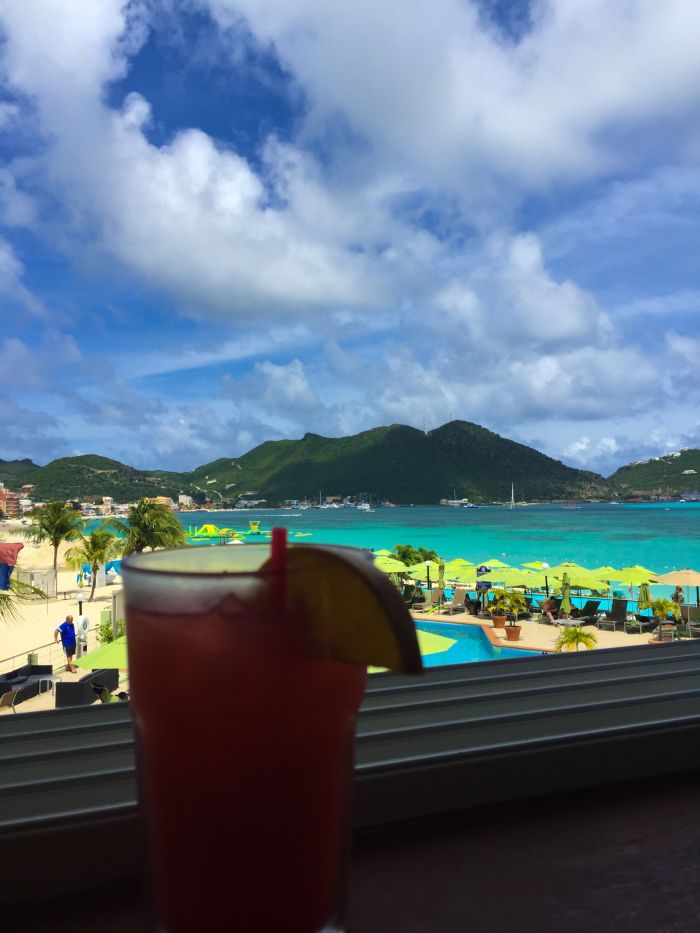 Photo Credit: The Luxury Travelist
Regardless of which side you do find yourself on, the island gifts its visitors and residents with year-round sunshine. The landscape of the rippling green hills is absolutely magical and is filled with over 30 sun-splashed, unspoiled white-sand beaches. You'll discover all of the Caribbean vibes that you'd expect while visiting this island, but you'll also come across an incredibly diverse population of people that makes St. Maarteen/St.Martin unique from the rest of the islands in the area. Now as mega yachts descend back to the Mediterranean for the summer, the entire island is left with a more subtle quietness, all while exuding its luxurious ambiance. Without the crowds and cruise ships that tend to fill the town, the island is able to breathe once again, allowing those visiting in the shoulder seasons to truly experience all that this place has to offer.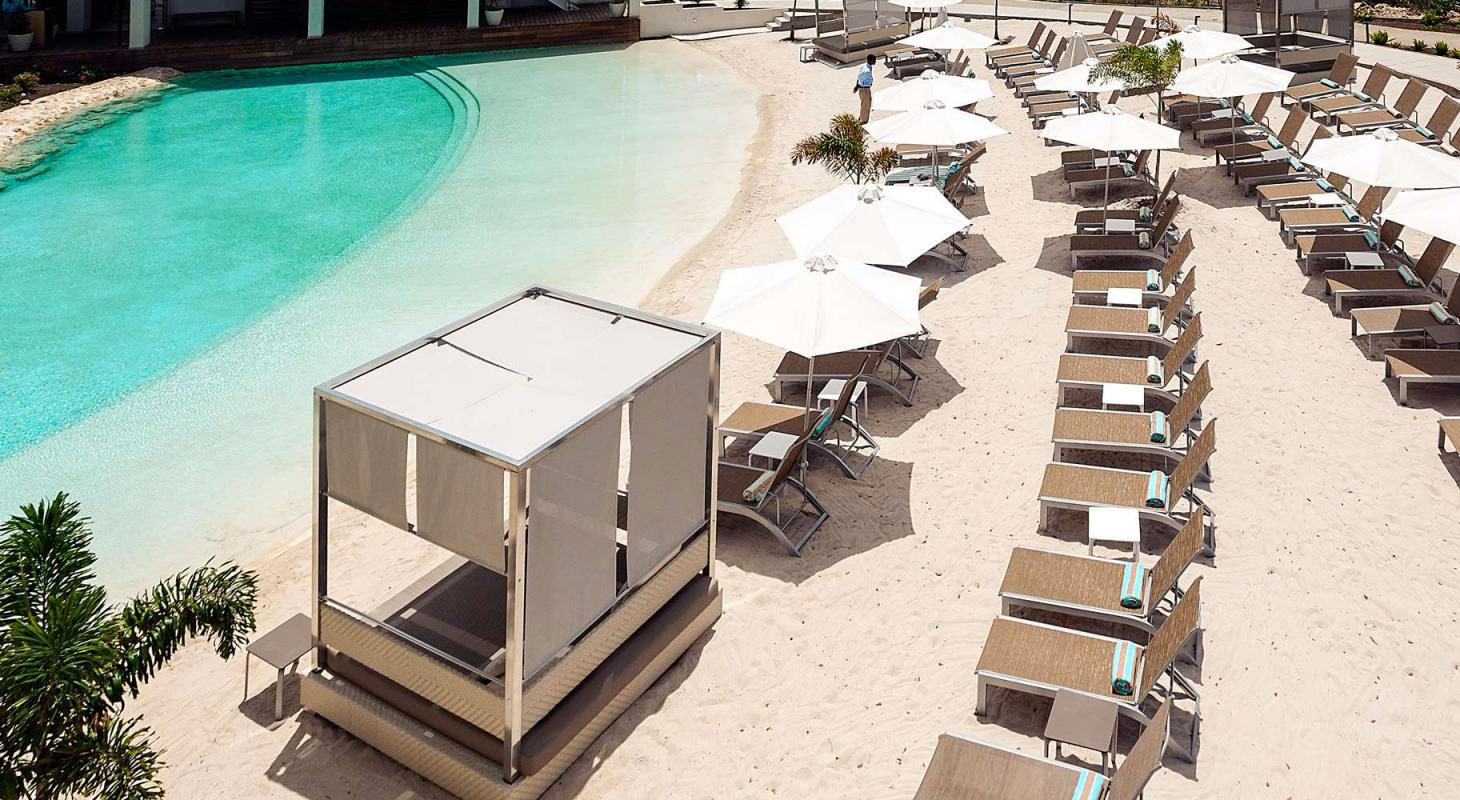 Photo Credit: Sonesta Ocean Point
Located on the famous Maho Beach, Sonesta Ocean Point Resort has earned quite the reputation as St. Maarten's newest and hottest all-inclusive spot in one of the most upscale areas of the island. The stylish property embraces a chic Caribbean style within a high-end, all-suites, adults-only, limitless all-inclusive vacation atmosphere. It is here where you'll indulge in all the lavish experiences of an all-inclusive resort, without the sacrifice of exclusivity; which is exactly what separates Ocean Point from the rest on island. With all of their 129 spacious luxury suites meticulously situated, each guest is presented with an incredible back drop of ocean views that overlook the pristine blue waters of the Caribbean, providing the ultimate oasis.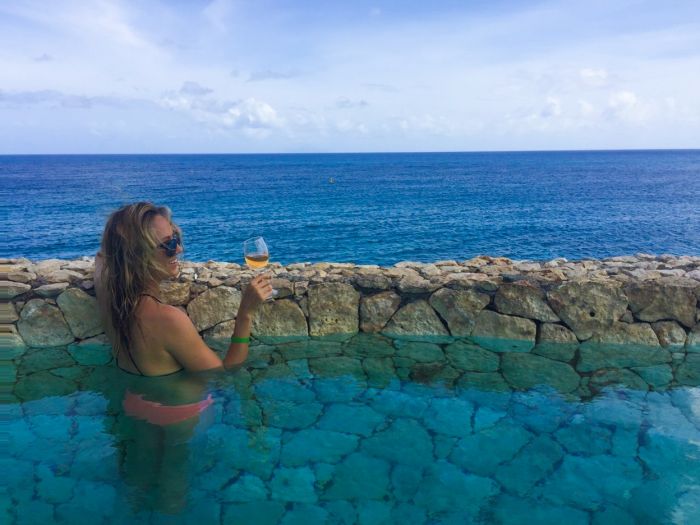 Photo Credit: The Luxury Travelist
Of course the sun, sea and sand are always a great base to have a vacation off, Ocean Point Resort complements these assets with a wide array of exploring opportunities of the island. One of the greatest parts of the property is its incredibly friendly staff and passionate concierge team. As an oasis filled with rich history, there is a beautiful mixture of languages and nationalities found among both sides; and so much to explore and see, it would only feel like a shame to not venture outside the grounds while visiting the island. But as one will come to find, Ocean Point Resort is filled with all of the amenities one would need, making it seem almost impossible to leave.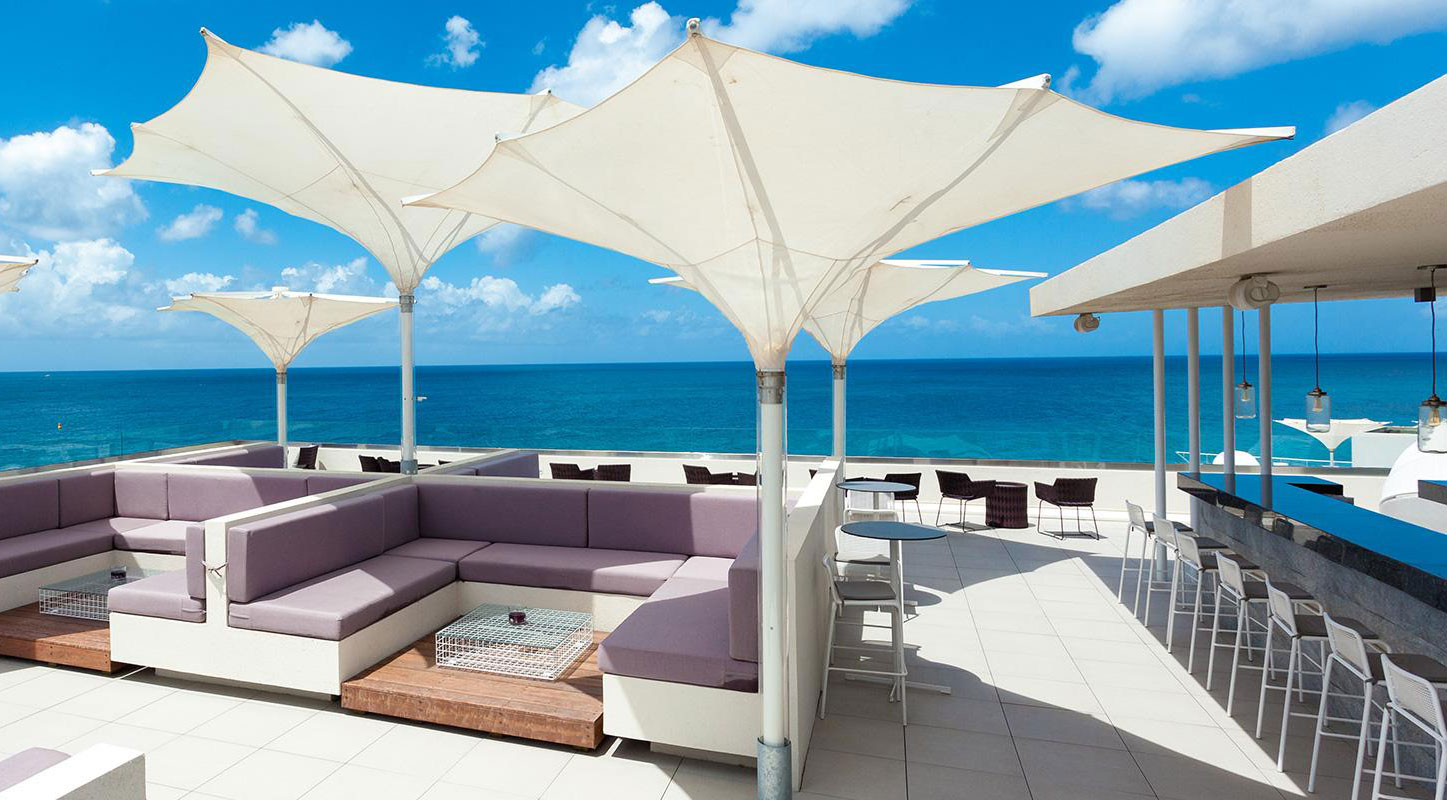 Photo Credit: Sonesta Ocean Point
At The Azul Restaurant, which is exclusive to Sonesta Ocean Point guests, you'll find yourself sipping on drinks at the edge of a cliff overlooking Maho Bay. With a striking architectural design that allows for incredible views of blue waters, the entire restaurant features sleek, contemporary designs that reflect its Mediterranean menu. Fresh vegetables and seasonal ingredients are paired with an impressive international wine list. Somehow after a few glasses of wine, you'll most likely find yourself checking out the spa amenities at Ocean Point's newly renovated Serenity Spa as well as quickly discovering their top-notch 24-hour room service, which again, makes it even more difficult to leave. But, with a dedicated and fervent team at Ocean Point, they not only provide a variety of options to go outside and explore the island's culture and customs, but encourage it.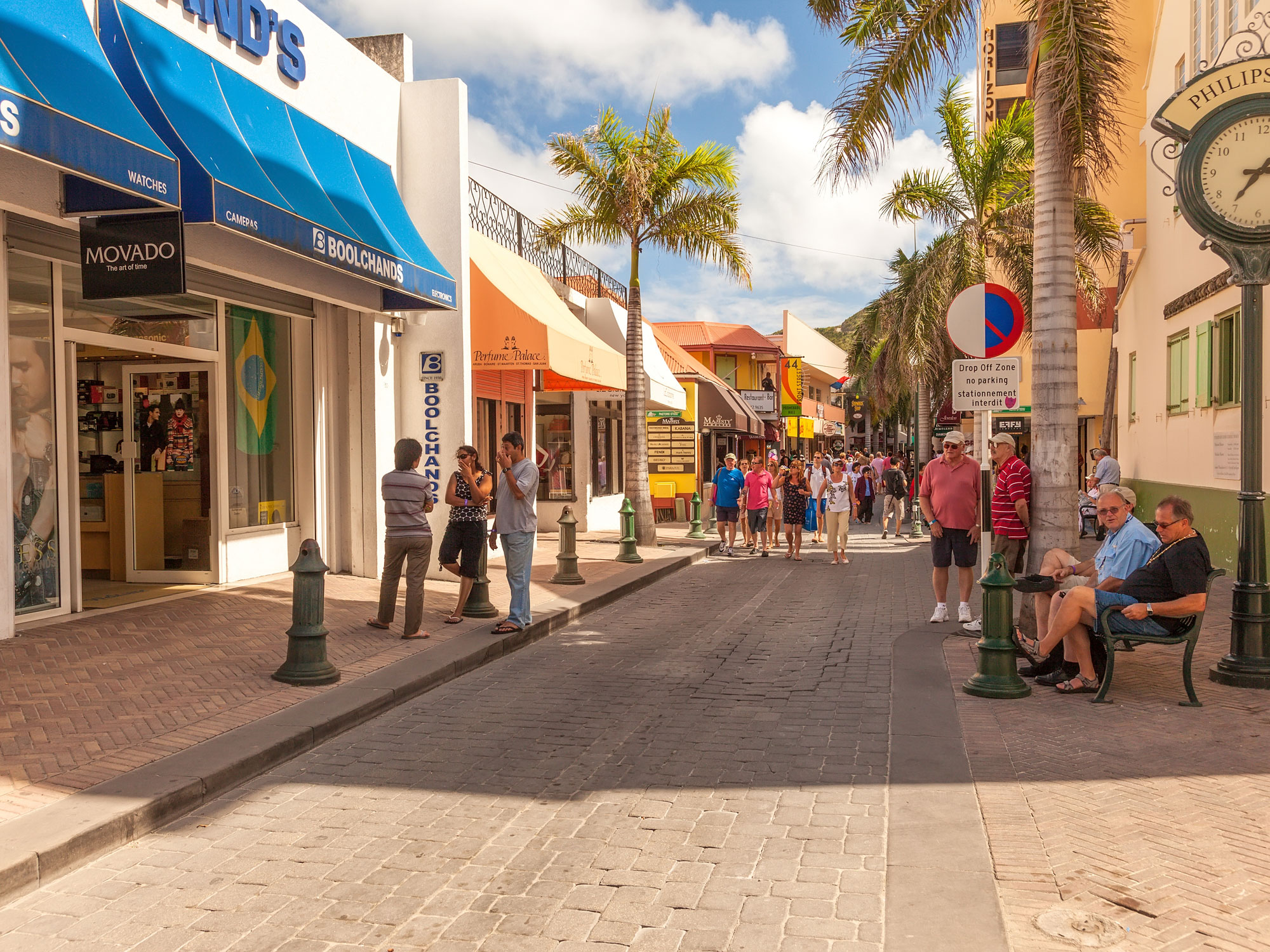 Photo Credit: Ruth Peterkin / Shutterstock.com
Which is how I ended up in the Creole/French town of Grand Case, a tiny outpost on the French side, lined with a mixture of high-end beachside boutique hotels and excellent restaurants all situated along their quaint main street. The small town is constantly filled with bustling noises, kids running around and dogs zooming past you. Top that off with sweeping views of the crystalline blue waters of the Caribbean as your setting, Grand Case boasts both luxury and local vibes. With so many secluded private beaches to find on this island, make sure to stay on the French side after a bite in Grand Case (it is culinary capital after all) and head to Baie aux Prunes (Plum Bay Beach). No loud music, no water sport activities, nobody trying to sell you things and no restaurants near by. Simply an untouched beach near the island's western tip that is a hidden gem alluring people in with its serene atmosphere.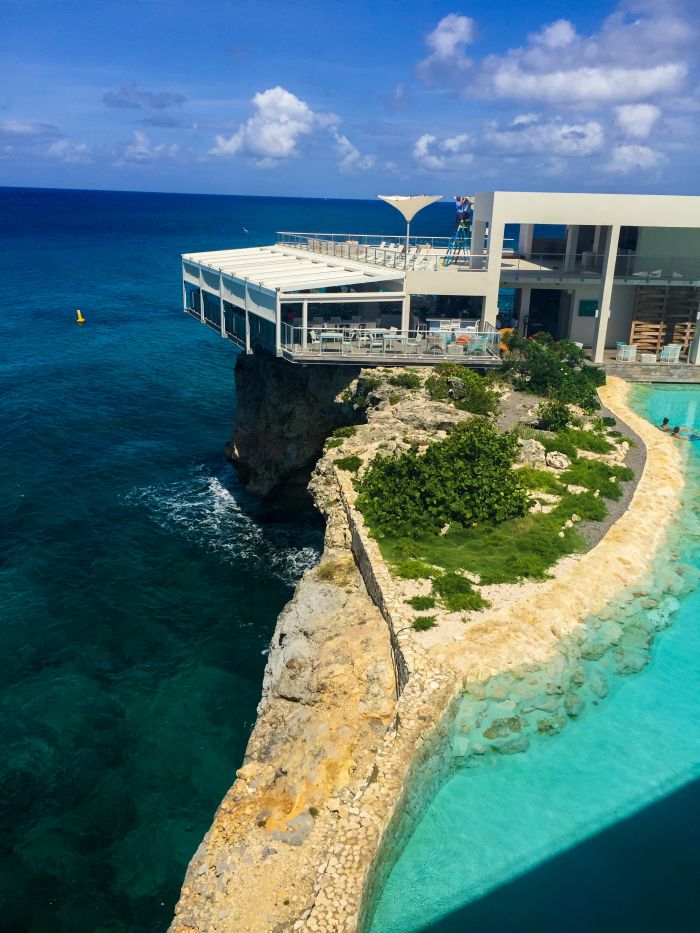 Photo Credit: The Luxury Travelist
Both sides of this tiny island provide those both living and visiting with an compelling blend of nationalities and cultures from around the world which makes St. Maarten and St. Martin absolutely irresistible to pass up. With an accepting attitude of everyone from anywhere, the island has coined itself as the "friendly island," which, it most certainly is. From beaches to fine dining, to different cultures and an incredible food scene, St.Maarten/St.Martin is a creative interpretation of an authentic but lavish place to hide out from the daily grind of life and treat yourself. After all, who can pass up 24-hour room service?