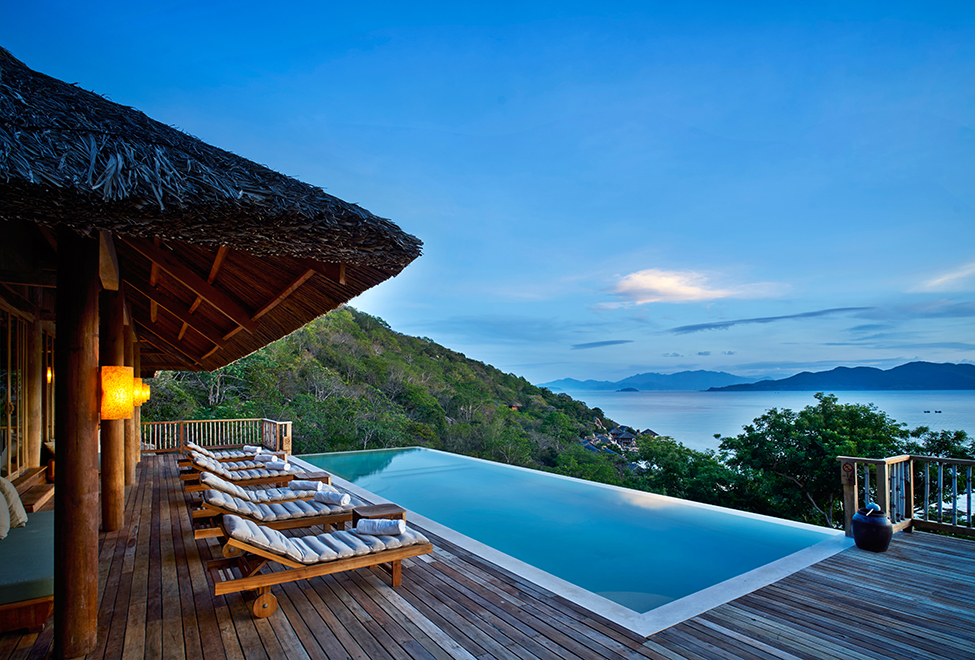 Photos Credit: Six Senses Ninh Van Bay
Though much of Vietnam's 2,000-mile-long coast feels like it has been developed into megaresorts and major ports, travelers can still find peaceful pockets here and there where the country's natural beauty continues to shine through. One such serene secret spot is just a short flight and drive from Ho Chi Minh City. That place is the Six Senses Ninh Van Bay.
To get there, visitors must hop a half-hour flight from Ho Chi Minh to Cam Ranh, then catch a ride about an hour north through a few different quickly developing beach resort cities including Nha Trang. Then it's time to board the resort's private launch for the quick cruise across the bay to the secluded peninsula where the resort is located. Here's what you should do while you're there.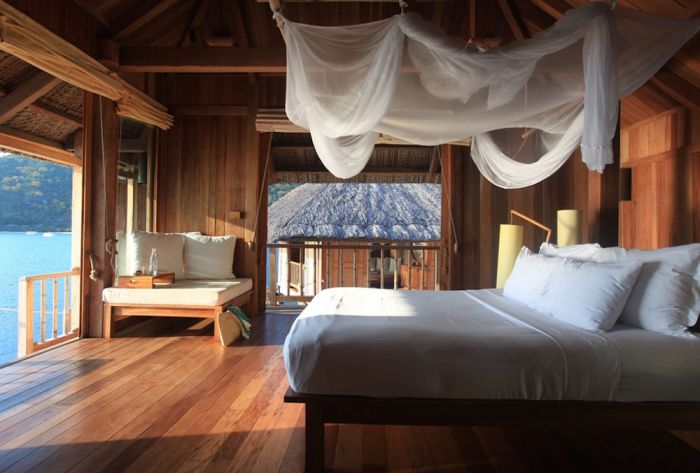 1. Reserve a Rock Pool Villa. Sure, the Beachfront Pool Villas are gorgeous two-story private playgrounds complete with indoor-outdoor loft living rooms, private plunge pools and their own dedicated paths right down to the beach, not to mention enormous, light-filled bedrooms and bright furnishings. The Hill Top Pool Villas have stunning views of the coast and the bay. However, the Rock Pool Villas win the award for most dramatic setting thanks to their perches among the peninsula's striking rock formations. They are also located in a more secluded sector of the resort, making them perfect for a romantic getaway. Plus, with over 2,000 square feet of space, each has its own private sun deck with an infinity-edge pool and separate bedroom and living room so you can spread out and make the place your own for your stay.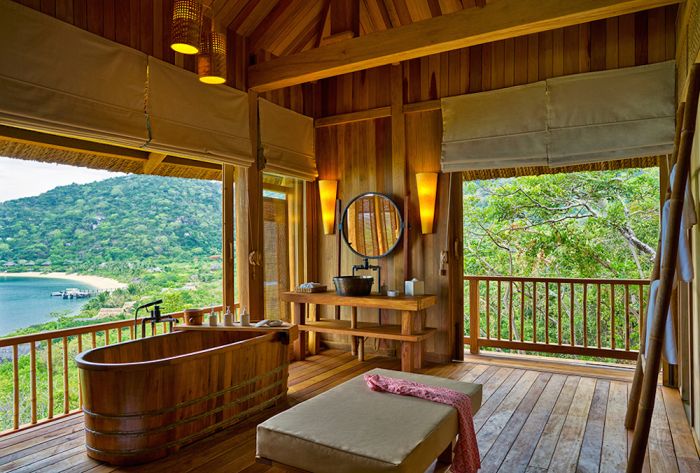 2. Luxuriate in those wooden bathtubs. After the long journey here, chances are you'll want a cocktail and a swim in the sea. But for the ultimate relaxation, just fill up the gorgeous wooden bathtub in your villa and settle in for a long soak with the provided Six Senses spa products. With views of the water or your private garden, depending on your villa type, a bath will be the perfect perspective-changer to start your stay.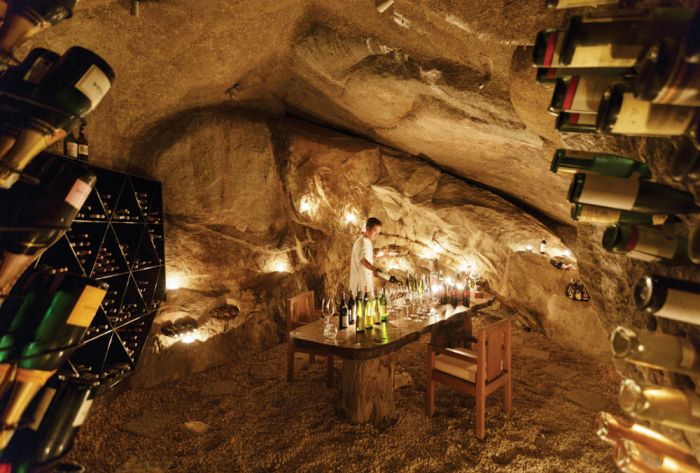 3. Dine in the Wine Cave. Most of your meals will be in the resort's main restaurant, the seaside Dining by the Bay. Be sure to try the bun cha for breakfast and come on a few different nights to sample the changing menus. The venue also includes the more casual Drinks by the Bay bar with swanky sitting areas and even a boat-shaped pool table. However, be sure to book a few special dining experiences with your on-call Guest Experience Maker, or GEM. (Speaking of which, your GEM will take your entire itinerary in hand and make a day-by-day vacation plan for you including activities as well as taking care of any of your other appointments such as dinner or spa reservations.) Among them, an evening by candlelight in the resort's private wine cellar should be top of your list. Not only will you be treated to a special menu of Vietnamese and European dishes that you can tailor to your tastes, but the wine director will specifically pair vintages to the dishes just for you. Just remember to pack a light jacket or scarf, because they keep it chilly to preserve the wines!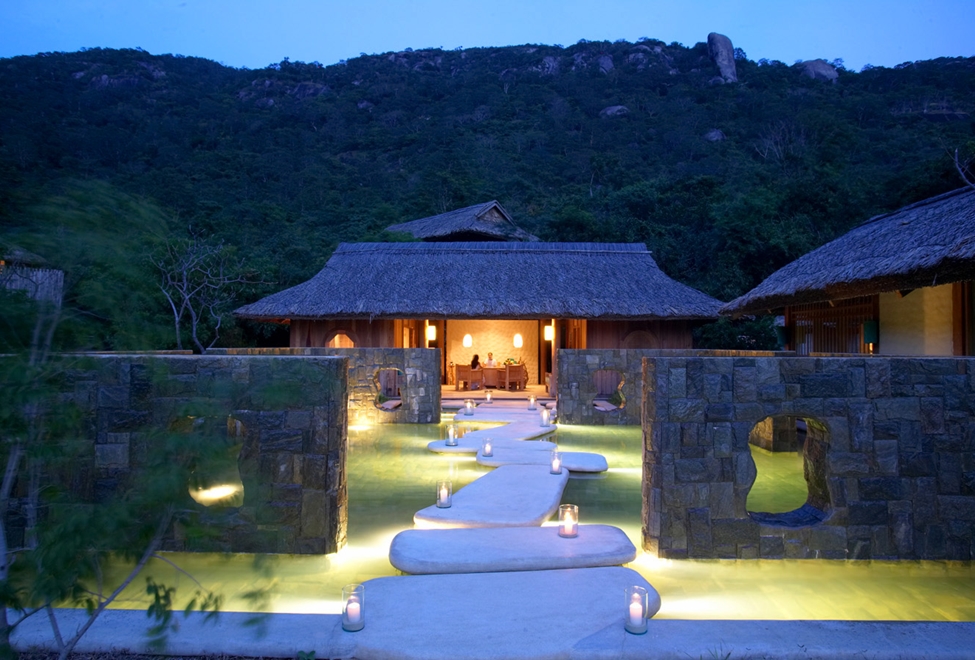 4. Spa-mazing. Of course, Six Senses is known as a world-class spa brand in addition to its hotel portfolio, so no visit to the resort would be complete without a treatment (or several) at its spa. Getting there requires a short walk up into the forested hills behind the resort, complete with a stream that runs by the relaxation sala. Though most of the massages, facials and body treatments incorporate Six Senses products, including kumquat and lemongrass oil produced right there at the resort, there are also some that feature VOYA seaweed-based products from Ireland. The spa also offers integrated wellness screenings, programs and regimens based on Ayurvedic principles for folks looking to make this a health-focused getaway, and they can be customized to individual needs such as relaxation, fitness, detoxing and reenergizing. Or you could just catch a morning yoga or tai chi class if you prefer.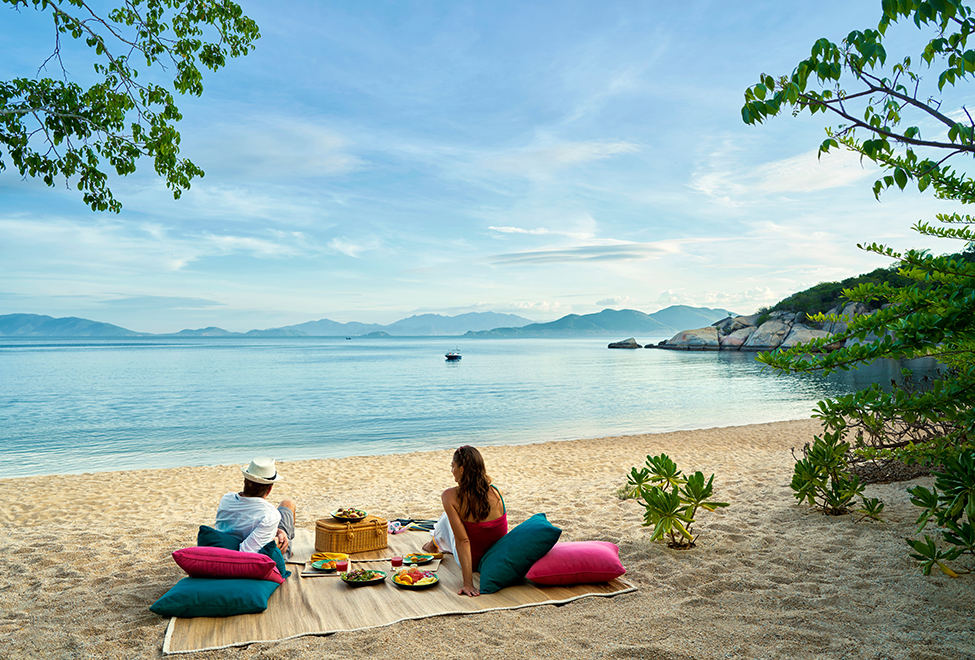 5. Beach, pool, or both? Though the villas offer their own private pools and some sit right on their own stretch of beach, there are also more public beach areas and a main pool to luxuriate by…you know, for when you want to see other humans. The pool has a full-service restaurant, while the bar by the beach is the place to be for sunset.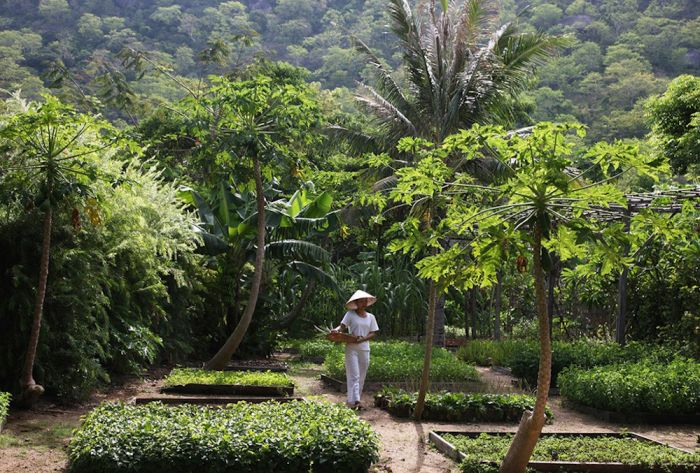 6. Take a cooking class. Among the best (or, at least the most delicious) reasons to come to Vietnam is for the country's phenomenal food. Learn to cook it for yourself in a private chef-led class out in the resort's food gardens. You can pick the plants, fruits and herbs you will use as you learn to prepare Vietnamese staples like spring rolls with fresh mint and shrimp.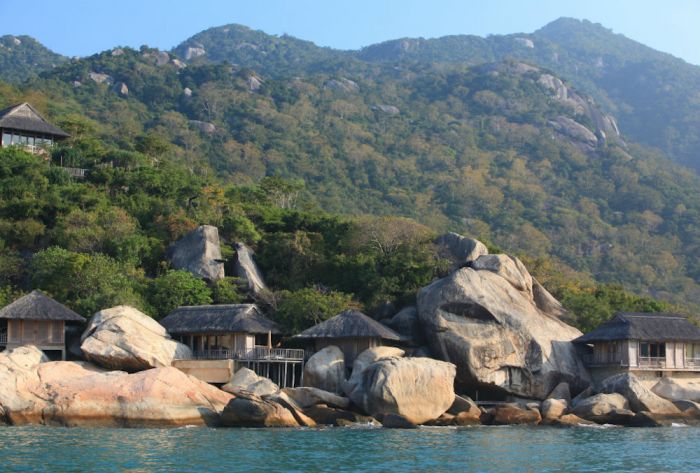 7. Kayak along the coral. Six Senses as a brand takes sustainability seriously, and this resort is no exception. Guests will find beautifully laid-out and carefully tended garden plots that provide much of the produce for the resort's menus. But there are also social responsibility programs including support for the local primary school, and environmental initiatives. One such program is the partnership the resort has with a Dutch marine biologist and his team as they attempt to regenerate the coral reef just off the main beach. Learn about it as you kayak along the shore with a guide and plung into the water to snorkel with the fish that are making new homes for themselves here. You can also spend days island-hopping, scuba diving at various dive spots throughout the bay, or visiting local hot springs with mud baths.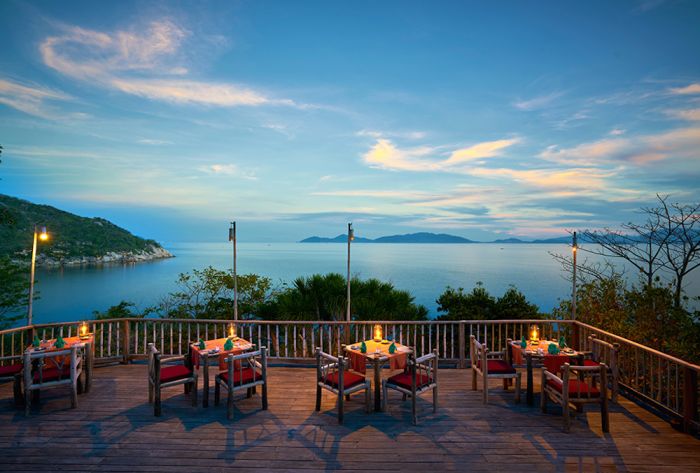 8. Rock (and roll) dining. Go at least once (but more if you get the chance) to the resort's signature fine-dining venue, Dining by the Rocks. The restaurant requires a hike up a hillside and sits on an open-air platform (there's an indoor dining room for inclement weather) hundreds of feet above sea level with spectacular views of the coast and the opposite side of the bay. Reservations must be made in advance, at which point you will also choose a three-, four-, five-course or degustation menu mixing and matching the dishes on offer that week. Specialties might include lobster carpaccio with diced mango and pomelo, seared sea bass with passion-fruit beurre blanc, and coffee crème caramel for dessert. You will leave full, but with an appetite for another visit to this beautiful beach destination.