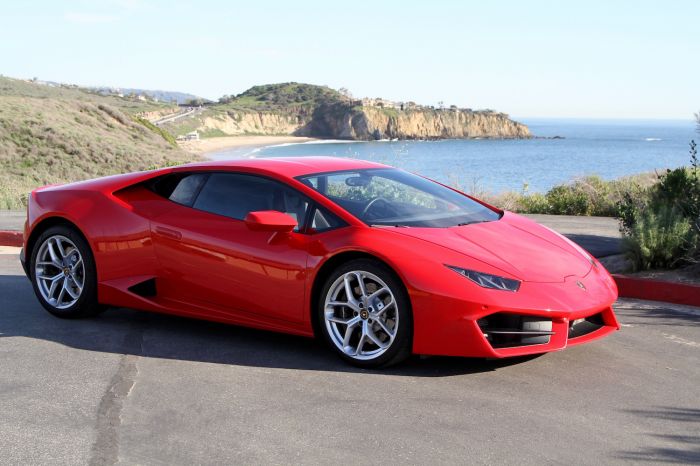 Photo Credit: Jared Paul Stern
About half an hour outside Los Angeles in the coastal town of Rancho Palos Verdes you'll find one of the country's most elegant and exclusive seaside retreats. Terranea, a 102-acre oasis on a private peninsula with the feel of a posh Mediterranean resort, is a eco-friendly five-star property surrounded by the picturesque waters of the Pacific, looking out to Catalina Island. It's a view and setting, with lush gardens, private terraces and courtyards with outdoor fireplaces, you'd normally have to travel much further along the coast to enjoy, though savvy Angelenos, including celebs like Mariah Carey, Ne-Yo, Usher and Caitlyn Jenner, have been frequenting it since the gates first opened in 2009. More recently, renovations including revamped pools and restaurants and well-thought out aesthetic upgrades prompted us to check it out for ourselves.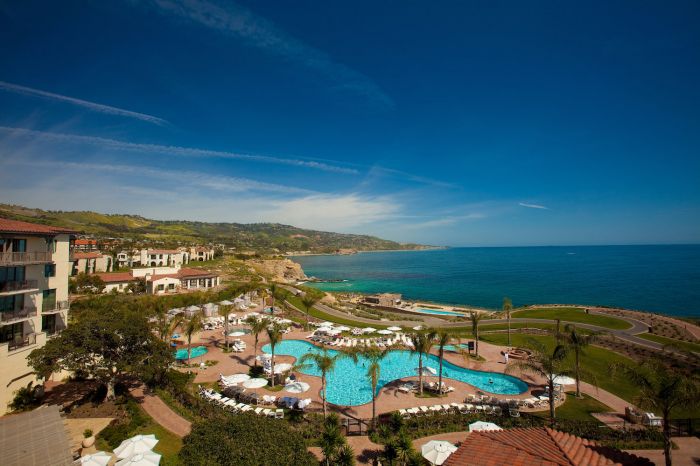 Photo Credit: Terranea
There's a real vitality to the place that goes beyond the mere fact that it's very busy; reservations are highly coveted especially for the higher room categories. The impossibly beautiful location and the sheer size of the property however keep it from ever feeling crowded. It's a truly immersive experience, whether you're just visiting from L.A. or coming from farther afield, an idyllic coastal retreat where you feel transported the minute you enter the long, gracious driveway. Terranea's world-class accommodations range from hotel suites to red tile-roofed bungalows, oceanfront casitas and luxurious villas, adding to the Mediterranean feel. All are equipped with modern coastal chic furniture and amenities, an in-room bar and signature Dean and Deluca items for guests to enjoy.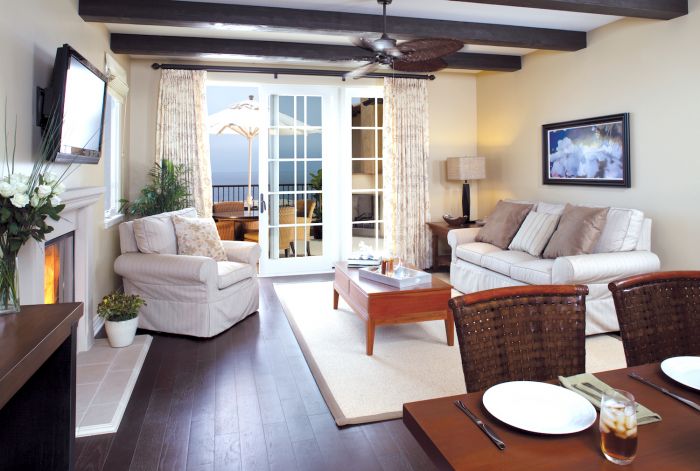 Photo Credit: Terranea
Accommodations are only half the equation at the picture-perfect property however, which boasts equally impressive food and beverage offerings as well as stunning resort amenities. These include The Links at Terranea, a beautiful nine-hole, par three golf course; an award-winning 50,000 square feet oceanfront spa and fitness center; four gorgeous ocean-view swimming pools and a 140-foot waterslide; a high-end luxury boutique; 135,000 square foot of conference and private event space—the property is extremely popular with upscale wedding planners—and eight dining venues including Mar'sel, one of the finest restaurants in Southern California; Nelson's, a cliff-side spot that's perfect for whale watching; and the Asian-inspired Bashi.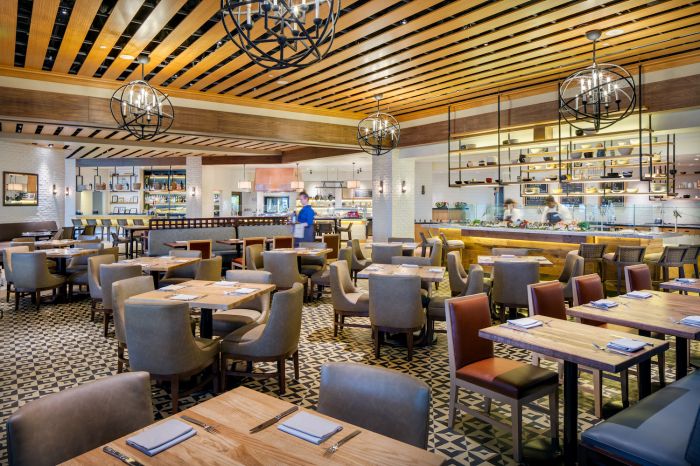 Photo Credit: Terranea
Mar'sel (a play on the Spanish word for "sea" and the French word for "salt") makes optimum use of the bounty of Southern California from both land and sea, and locally-sourced ingredients isn't just a catchphrase here—you'll find citrus and herbs from the resort's grounds, gardens and lemon groves; honey from its own bee hives; hand-ground chocolate; farm-fresh eggs; and fish fresh of the boats that ply the waters around the property, just some of the culinary delights on offer. A glance at the superb wine list makes it easy to see why there's an Award of Excellence from Wine Spectator hanging on the wall. Either in a relaxed elegance of the dining room or on the capacious terrace where you can watch the moon rise over the water, Chef de Cuisine Andrew Vaughan's creations like Maine lobster with burrata, uni, handmade pappardelle pasta, and butternut squash puree, accompanied by world-class vintages like Opus One make for a truly unforgettable experience.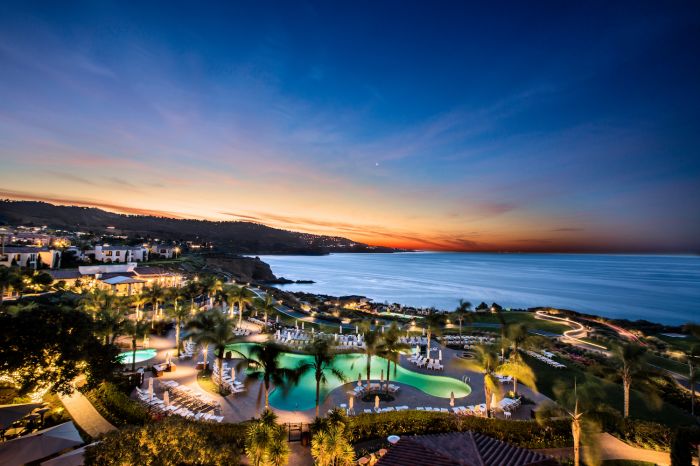 Photo Credit: Terranea
There's a movie star presence to the property—indeed several features and TV shows have been filmed there—so we set out to arrive in suitable style. There's always a long line of luxury cars parked outside the front entrance, and we had no intention of being upstaged. That wasn't a problem at all as we'd arranged to borrow a Lamborghini Huracan Coupe, arguably the best, most versatile and sharpest designed supercar the iconic Italian marque has ever produced. We were too polite to roar up to the entrance, which of course the Huracan is more than capable of doing, but the effect was no less dramatic than if we'd touched down in a fighter jet. You might expect the clientele of an upscale L.A.-area resort to be somewhat jaded in the matter of fancy cars, but the Huracan, with its sharp angles and prepossessing personality, is a crowd pleaser in any circumstances.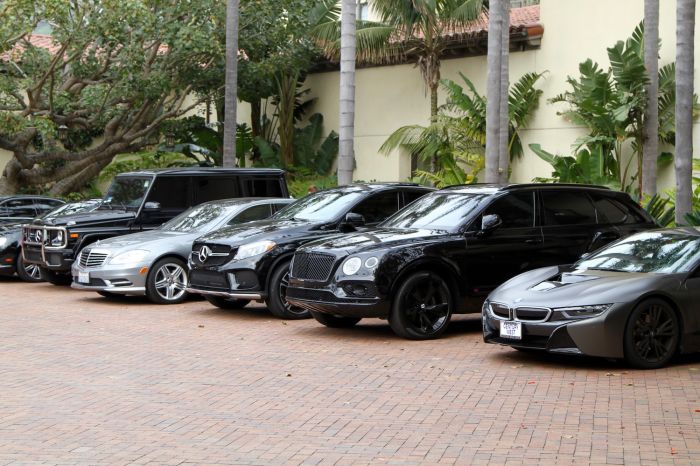 Photo Credit: Jared Paul Stern
The most brilliant feature of the 600 hp Huracan Coupe aside from its stunning design and performance is the way it adapts to your driving requirements at the flick of a switch. That's thanks to Lamborghini's ANIMA (Adaptive Network Intelligence Management) system with three settings to suit every situation. The Strada setting is tuned for comfort and maximum grip, for both daily driving and longer journeys. The Sport setting kicks things up a notch and lets the Huracan have its head. And going into Corsa, or race setting, allows the the car to express its full potential, best suited for the racetrack where you won't be bound by the rules of the normal road. Never before has Lamborghini's admittedly animalistic nature been so finely bred. Passion and pedigree, control and crushing speed on tap when you need it, the Huracan Coupe is worth every penny of its $200,000 price tag.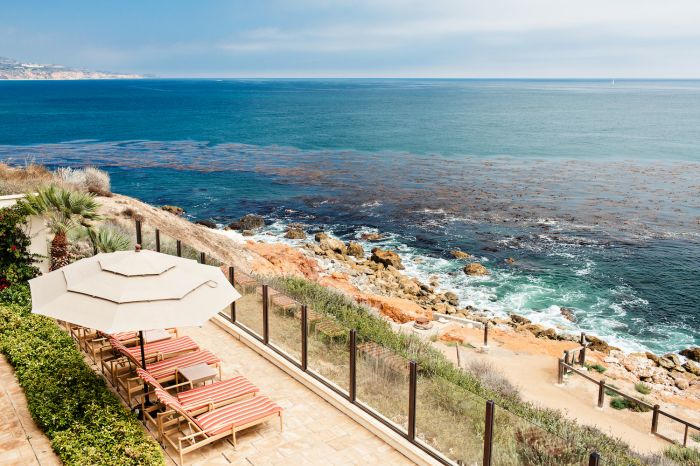 Photo Credit: Terranea

At Terranea it held court in the hotel's best parking spot, belonging to the bright red car by birthright, awaiting its next chance at the winding roads like a lion lying in wait. And literally the only thing that could tear us away from the magical property was the chance to get back behind the wheel.