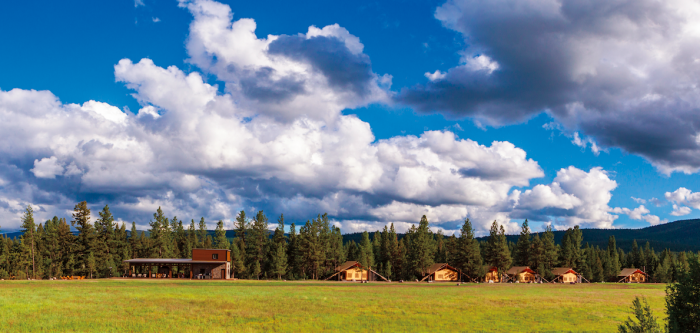 Photos Credit: The Resort at Paws Up
Even Abraham Lincoln appreciated Montana. The 16th President once said, "My favorite state has not yet been invented. It will be called Montana, and it will be perfect." The great news is, Montana still is arguably perfect, particularly if you're enjoying it within the 37,000 acres at the Resort at Paws Up. Tucked amid expansive grasslands and thick forest of the Blackfoot Valley, The Resort at Paws Up is now one of my favorite escapes. I love the place so much that for this summer's trip, I brought along my parents and sister. Though the Resort at Paws Up can cater easily to the younger set of cowboys and remains a token vacation spot for many families, the resort proves even older (read: adult) kids and their baby boomer folks can delight in all that Paws Up offers.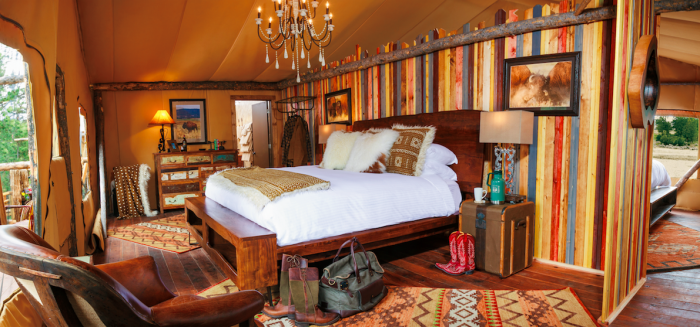 My parents had no idea what to expect from a resort that touted "glamping." Their concept of a "camp" meant we'd be pitching our own tents, blowing up some air mattresses, and scrapping the sides of cans for hearty meals of chili. "Glamping" was not in their lexicon, and I remained demure on the details of the Resort at Paws Up, saying, "Oh, it will be decent, don't worry." My sister played along, knowing what Paws Up delivered from a previous trip we took. "The food is, you know, pretty okay," she insisted. When we were greeted at the airport by a plush, shiny van and handed cold towels and oodles of snacks and warm cookies, my parents started to catch on. "This is so. . . nice," my mom whispered, hinting that something must be wrong. "Did they pick up the right people?" Yes, I insisted, and I pointed to the Paws Up logo shown in the van, a half bear paw print, half upside down bear image drinking from the water. The resort was dubbed "Paws Up" by a family friend who insisted that when dogs are happy, they jump on their hind legs, showing their paws. Though I thought the name was odd for a resort the first time I visited a few years ago, I quickly found I was like a happy dog, ecstatic to be let loose in such a stunning wilderness with ridiculous pampering.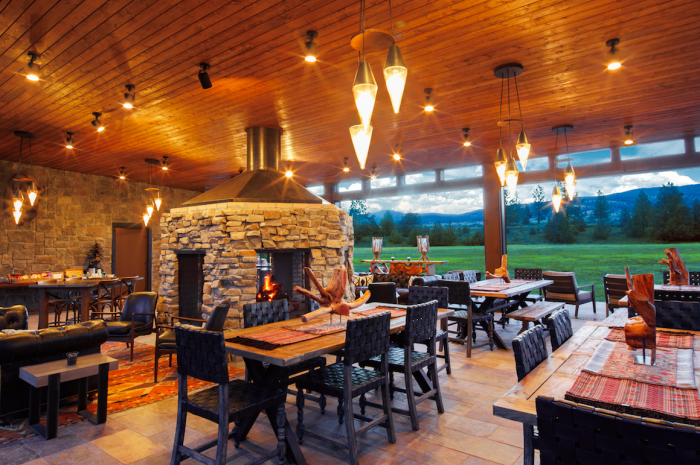 Forty minutes later, we pulled into the property, passing under the "The last best place on Earth" wooden archway of the resort which offers a spectacular view of rolling grasslands dotted with plump cattle and snowcapped mountains in the distance. At the check-in lodge, a huge wooden structure with luxe cowboy styling complete with a pool table and rustic art, the secret was pretty much over. "WHERE am I?!" my dad enthused. "What is this place!" It was more of a statement than a question. My sister and I laughed.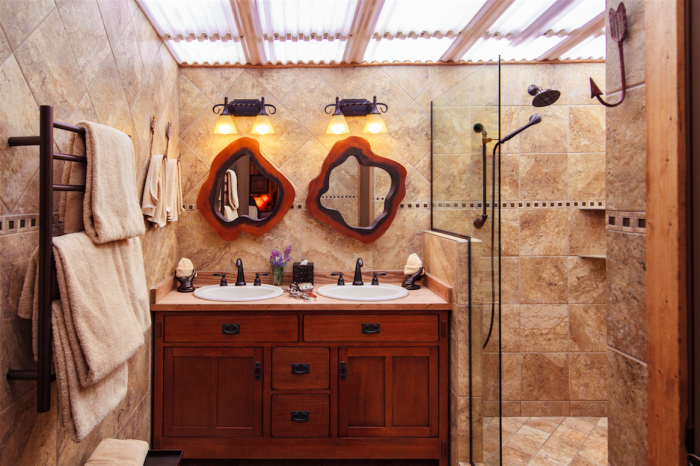 Our driver took us to Paws Up's newest campsite, the North Bank Camp. I'd stayed at the resorts homes, 28 in total that can accommodate families in two to four bedrooms, but the Resort at Paws Up is perhaps more known for shepherding the "glamping" trend at ranches. Back in 2005, the Resort at Paws Up opened one campsite simply called "Tent City" with three tents, a pavilion, a picnic table and a grill. No one was certain guests would want to "camp" in luxury. Indeed, they sure did, and now the Resort at Paws Up boasts 36 safari-style seasonal tents throughout its grounds. The North Bank Camp claims the only three bedroom "tent," making it the largest capacity of any campsite in North America.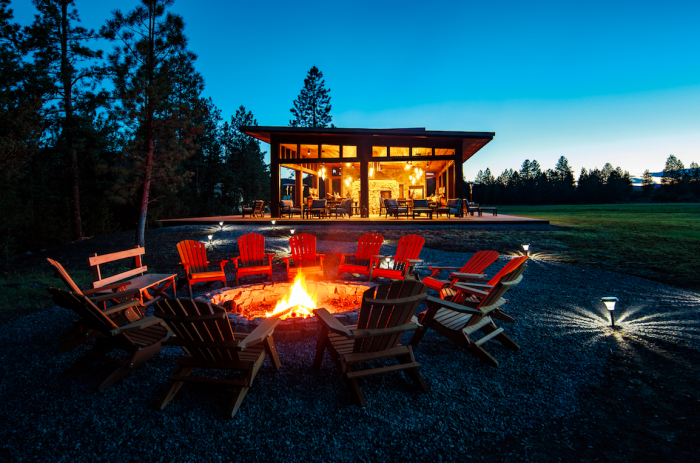 "Tent" is a complete misnomer. The Resort at Paws up "tents" include heated floors, heat and air conditioning, full stone bathrooms, stunning furnishings, massive soaking tubs, and more. Each campsite comes with a personal chef and butler, too. Per usual, the staff was warm and gregarious, chuckling at my mom's insistent remarks that included, "You are THE BEST cook, do you know that? How great that you found your true calling!" Food is consistently impeccable under the helm of Executive Chef Ben Jones who has been at the property more than four years.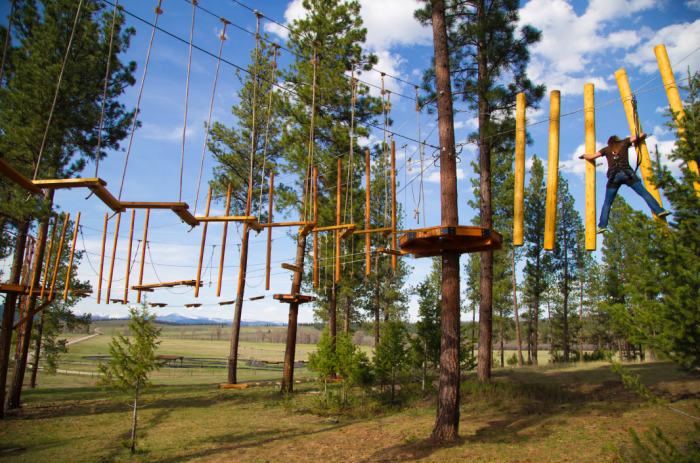 We could have simply loafed around our campsite every day, chomping on Jone's creations while admiring the steady Blackfoot River, famously noted in the A River Runs Through It novel-turned-movie starring Brad Pitt. But my parents are active big kids, so we played for hours at the skeet shooting range. Dad was clearly the sharpest shooter, but happily, everyone was able to hit the neon soaring targets with some guidance from our patient instructor. We also loved the Sky Line Aerial Adventure Park, a high-ropes course with a 40-foot free fall at the end which my mom chickened out on. We still tease her about that, but she says she'll just have to return to the Resort at Paws Up to prove us wrong. Until next summer, I promised.