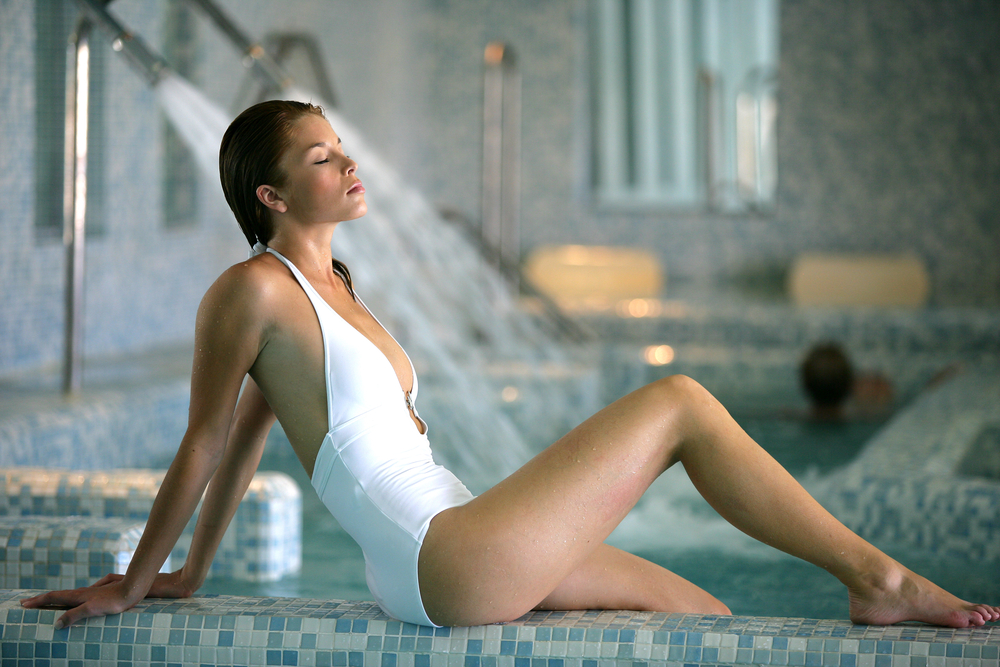 Photo Credit: Shutterstock
Everybody needs a little extra TLC at times, but these super luxurious spas offer that and a whole lot more for those out in Sin City. While there are plenty of luxurious hotels on The Strip, some resorts take indulgence to a whole other level with top-of-the-line spa packages. So when you are looking to unwind and get away from the pomp and circumstance that is afforded to all visitors in Vegas, here are the top luxe spas for some much-need pampering.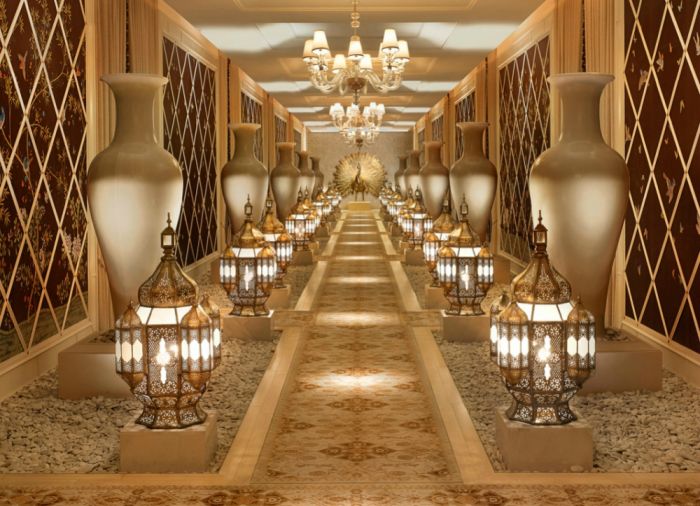 Photo Credit: Barbara Kraft/Encore Las Vegas
Journey to Euphoria - The Spa at Encore Las Vegas
The Spa at Encore Las Vegas is an award-winning spa featuring designer treatment rooms, garden villas and couples' rooms. Head through the dramatic grand corridor to the treatment rooms and experience their luxurious Journey to Euphoria massage. The 105-minute massage is performed by two synchronized therapists which includes the most sensational massage techniques and enhancements, followed by a luxurious, full-body exfoliation and hydration. The tandem massage is priced at $800 and includes aromatic oils, warm stones, and indulgent focus on the head and feet.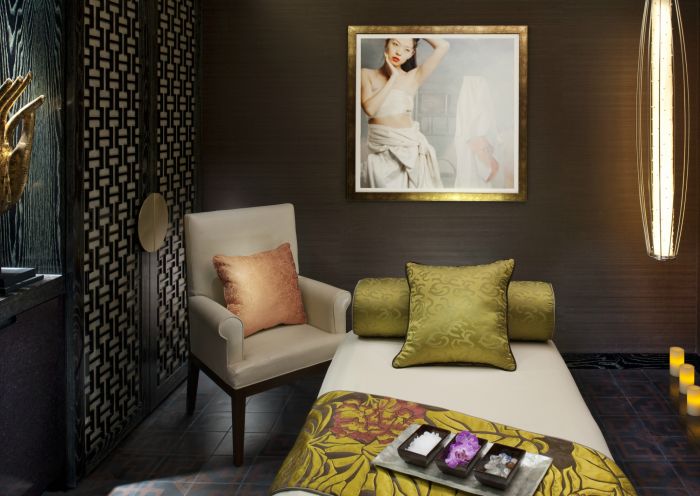 Photo Credit: The Mandarin Oriental Las Vegas
Qi Balancing Journey - The Spa at Mandarin Oriental
The Forbes Five-Star and AAA Five Diamond Spa spans the entire seventh and eighth floors of the property and is 27,000 square feet. The Spa at Mandarin Oriental embraces a Shanghai 1930s design scheme, evoking a sleek, warm and opulent Art Deco elegance with indigenous elements of a rich Chinese culture. Guests can enjoy a comprehensive experience to soothe the five senses, comprised of calming herbal teas, blissful music, aromatic scents, luxurious décor and indulgent treatments. Along with Time Rituals and Hammam and Rhassoul packages, the most luxurious treatment is the Qi Balancing Journey which is a detoxifying spa ritual performed in one of their Spa Dragon Suites. Starting with a body exfoliation and wrap treatment, guests go into a private steam shower and then return to the treatment table for a hot stone massage and acupressure head massage. The in-suite experience last three and a half hours for $700 per person on weekends and $600 per person on weekdays, and concludes with a bento box lunch.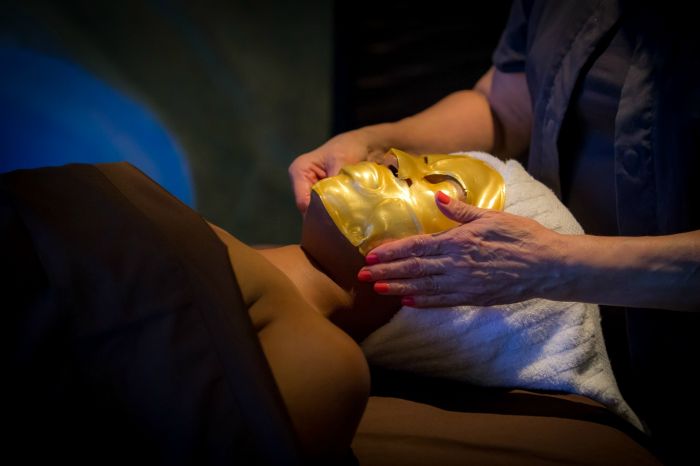 Photo Credit: Caesars Palace Las Vegas
The Golden Goddess Facial - Qua Baths & Spa at Caesars Palace
Created in honor of Caesars Palace's 50th anniversary in 2016, the Cleopatra Golden Goddess Facial at Qua Baths & Spa is 80 minutes of luxurious relaxation and rejuvenation. The facial includes exfoliation with Natura Bisse luxury skincare products, followed by 24-karat gold masks by Knesko on the face, eyes, lips, neck, décolleté and hands for anti-aging and anti-inflammatory benefits. The treatment also includes a warm paraffin foot wrap and is priced at $365 on weekdays and $375 on weekends.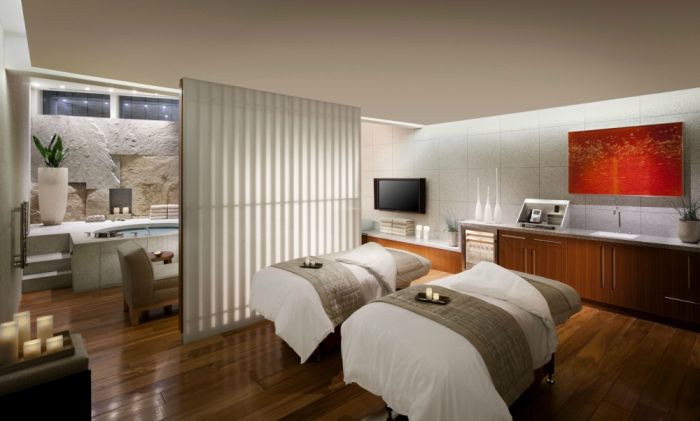 Photo Credit: MGM Resorts International
Couples Romance Package - The Spa at ARIA
Bring the VIP lifestyle into the spa at the ARIA's Spa Suites, with a personal lounge area, a hydrotherapy tub, a relaxation lounge with flat screen TVs, steamed showers, lockers, and full-body and face amenities. Reserved for parties of up to four people in one-hour blocks of time with a three-hour minimum reservation required, ease your body and mind, and let the staff handle all of the details. This romantic and relaxing Las Vegas experience is inclusive of choice of massage (hot stone or signature revitalizing), face and body experience, coconut milk bath, and champagne and chocolate ganache for two. The package is priced at $1,150 and includes a take-home gift to remember your one-of-a-kind experience.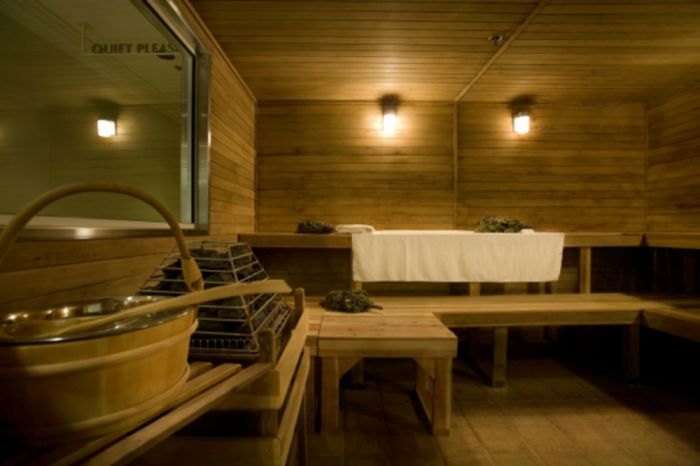 Photo Credit: Treasure Island Hotel & Casino
Rejuvenation Anti-aging Infusion Series - Oleksandra Spa and Salon Treasure Island
Designed by and named for Oleksandra Nikolayenko-Ruffin (Former Miss Ukraine Universe and Phil Ruffin's wife), the Oleksandra Spa and Salon at Treasure Island services include high-end facials and spa treatments. They offer a $1,500 anti-aging facial series as well as Russian Banya, which provides a wetter, more humid sauna experience internationally renowned for its health benefits. As you relax in the heat, a therapist will wave a bundle of dried leaves in the air to release natural oils that help rejuvenate the skin and then strokes, brushes, and taps your body with the leaf bundle to improve circulation.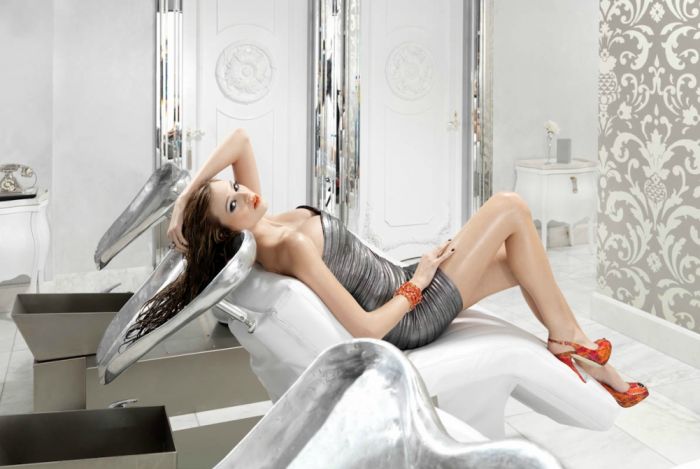 Photo Credit: COLOR Salon by Michael Boychuck