Photos Credit: Banyan Tree Cabo Marques
Acapulco's Banyan Tree Hotel Gives Us Reason to Return to the Mexican City
In the '50s and '60s, Acapulco was a secret paradise, a place where A-listers went to disappear and hide away amongst the city's sleepy beachside communities. Over the next 20 years, the quiet coastal town became a metropolis filled with hotels, high-end condos, new restaurants, shopping districts and a growing number of tourists.
However, during the early 2000s (and more specifically, 2009 and on), the city's reputation began to change from being a sought-after destination to one travelers should avoid. Crime and an unsteady government led to a considerable decline in tourism; which didn't fare well for a city that depends on tourism for 75 percent of its income.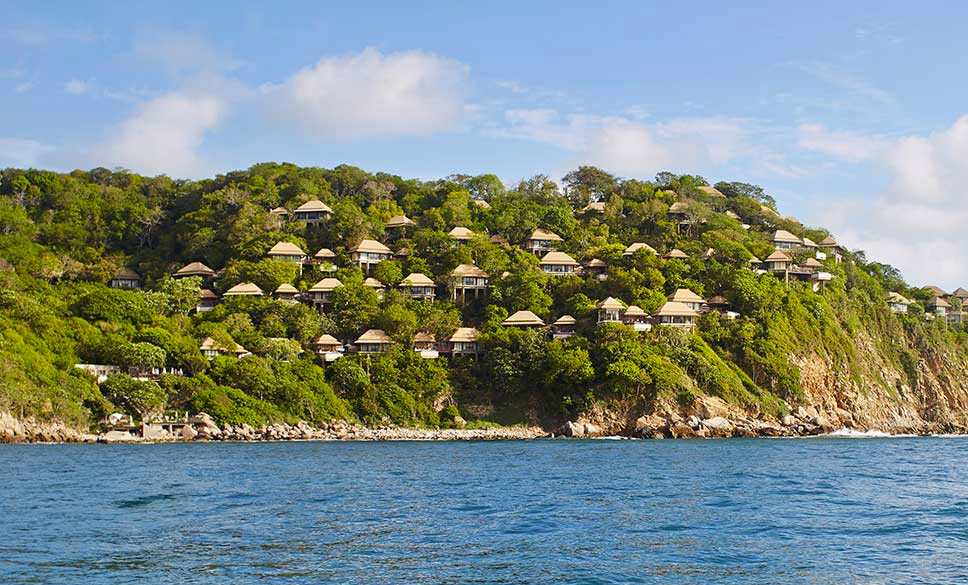 Fast forward to 2017, and things have begun to take a noticeable turn. Last year, according to Mayor Evodio Velázquez Aguirre, Acapulco's hotels reported 90 percent occupancy for the December holiday season. "Tourism in Acapulco continues to grow thanks to new projects and investments from both the public and private sectors," said Ernesto Rodriguez Escalona, Secretary of Tourism of the state of Guerrero, in a statement. "Our improved infrastructure and record-breaking visitors this past year is a testament to our commitment to growth."
It was with this knowledge that I made my way to the coastal locale and specifically, the Banyan Tree Cabo Marqués, for a Mexican sojourn this September. If you know the brand, you know that Banyan Tree resorts are stunning luxury properties located across Asia, the Americas, Africa and the Middle East. Each Banyan Tree resort is also known for having villa-only rooms with their own private plunge pools—a perk that is always appreciated.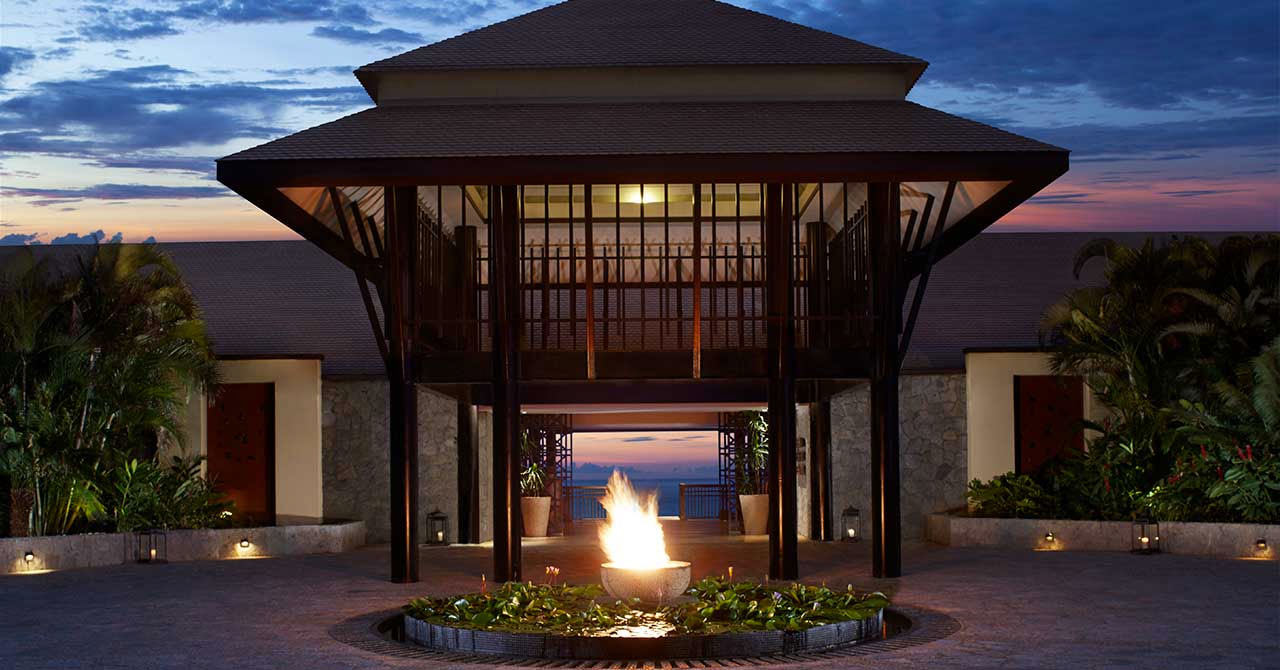 From the Acapulco International Airport, the resort is only about a 25-30 minute drive away, and the hotel can arrange a transfer so that you don't need to worry about booking your own transportation. As you make your way through the lush green landscapes, you'll soon come to a security-guarded gate which grants you access to Punta Diamante and Cabo Marqués. The private community is tucked away along the cliffs and at various points you're surrounded by ocean on either side of you.
The area is home to high-end condos, Hotel Terrazas and the Banyan Tree. If safety is a concern, this is where you can leave your worries behind. Not only is the area closed off to the public, but the property itself has its own security gate entrance as well. Built in 2010, the hotel debuted with 47 villas cantilevered across the cliffs overlooking Puerto Marqués Bay.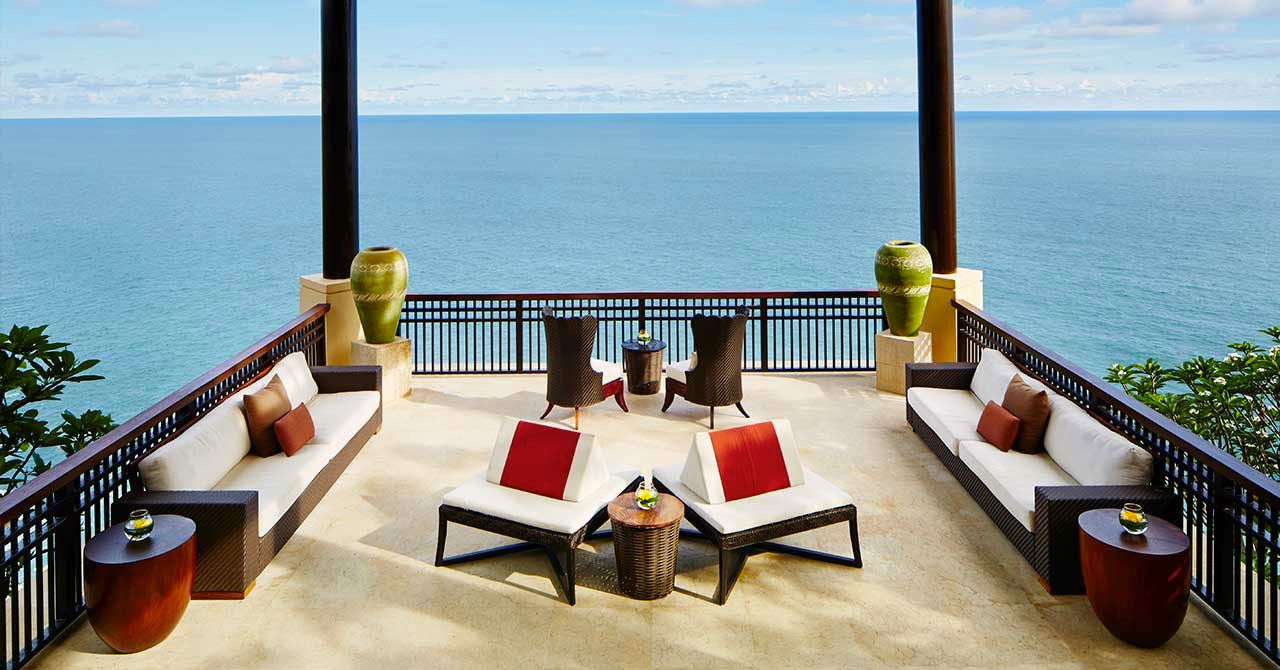 Your experience with Banyan Tree begins before you even hop on a plane. The property sends out a pre-arrival form with questions on it to help them make your stay more memorable. The silhouette asks things like "What are your comfort foods?" "What three adjectives describe you?" and "What would you love to see in your villa?" Throughout your stay, the hotel does its best to surprise you with little gifts based on your questionnaire.
Upon arriving to the resort, guests check-in inside a stunning open-air lobby that looks out onto the Pacific. With your welcome ginger tea in hand, after check-in, you'll be escorted on a golf cart (called buggies) to your villa. While the property can be explored on foot, the hotel allows guests to call for a buggy any time of day to get from point A to point B. As a tropical destination, this is nice since rain can happen at any moment and potentially ruin your walk to lunch.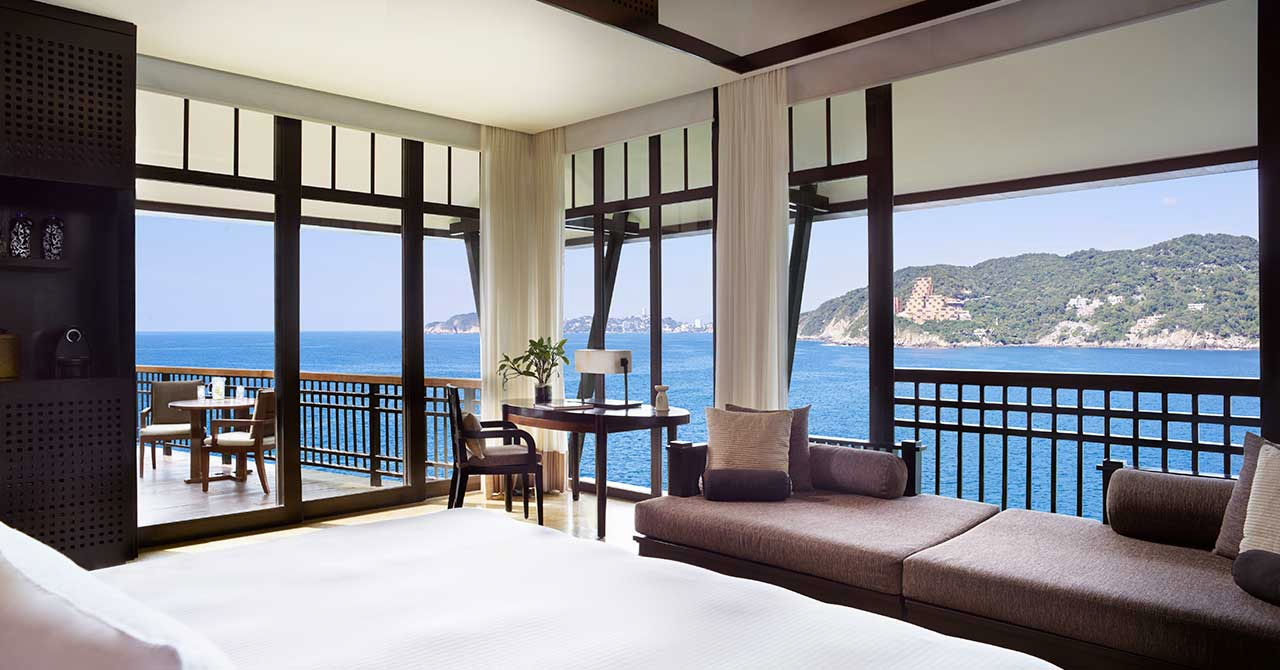 But the real focus here are the villas themselves. The property offers 10 room categories including a five-bedroom sanctuary, all overlooking either the bay, ocean or hillsides. My villa viewed out onto the ocean and sits on one of the peninsula's highest points. Entered through a private gate, you'll first stumble upon the room's outdoor deck furnished with two lounge chairs, umbrellas, a Thai-style sala, a hammock, an infinity plunge pool and an al fresco dining table.
Inside, the retreat is outfitted with marble floors, two closets, a daybed, a king-sized bed and floor-to-ceiling windows wrapping around the villa. With its white walls, clean lines and dark hardwood furnishings, the space boasts an elegant and soothing aesthetic. Bright and airy, the room's shades can easily be drawn by the touch of a button to add more privacy. One of my favorite parts about any hotel suite is its bath tub, and thankfully, the Banyan Tree did not disappoint. Situated against floor-to-ceiling windows, the villa's deep-soaking tub overlooks the Pacific and comes with bath salts and oils to make your experience that much more enjoyable. The hotel will even draw you a bath to be awaiting your arrival after dinner (upon request), rose petals and all.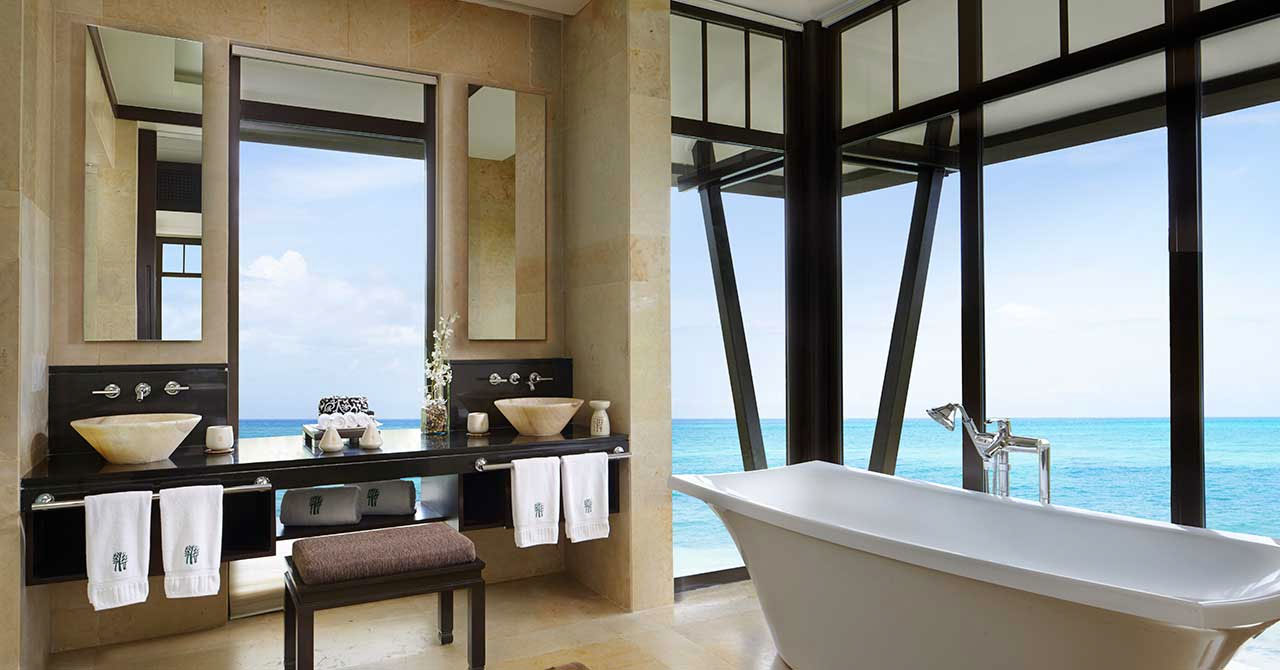 Around the resort are two restaurants, a spa, a fitness center, two pools, various lounge areas and plenty of event spaces. In fact, the hotel is such a popular wedding destination that while we were there, we learned that the hotel was fully bought out for two upcoming affairs. Although most people choose to spend most of their time in their villas, should you wish to leave your room, the property has some fun activities to participate in.
Cooking classes, tequila tastings and yoga classes are all on offer for guests. However, to get the best out of your vacation, book a spa treatment for a day of pampering. Two-bedroom spa suites are also available for guests who'd like to have a therapist on hand 24-hours a day. (Justin Bieber recently stayed in one of these suites and took advantage of multiple treatments throughout the day).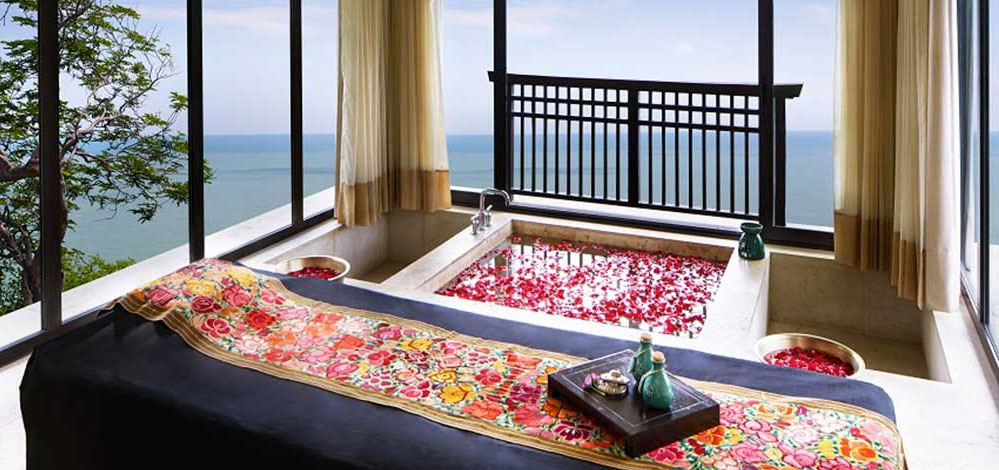 But the best thing about visiting any Banyan Tree Spa is that you'll always be getting the same level of service in each location. All therapists are accredited by Thailand's Ministry of Education and Ministry of Public Health, and undergo training at the Banyan Tree Spa Academy. Each student is trained in many areas such as understanding vital pressure points, learning traditional and modern massage techniques, and studying how to work with varying body weights and types. It's this level of detail that sets Banyan Tree's therapists apart and allows for some of the best treatments you'll ever experience.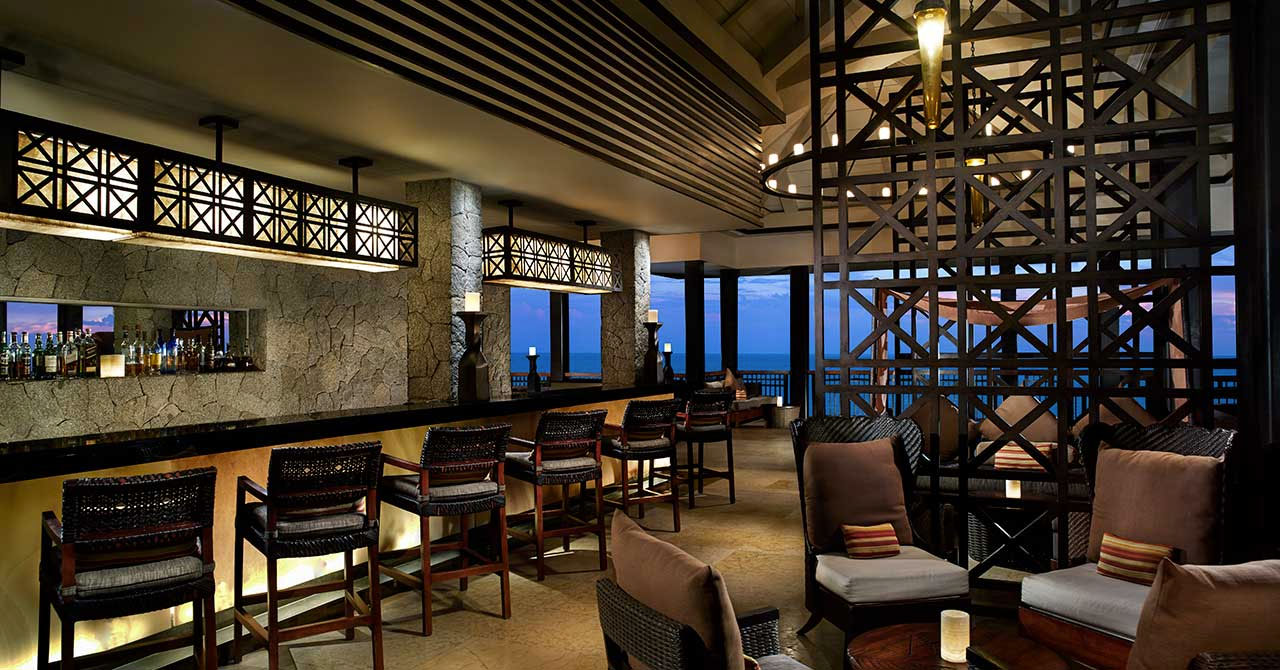 When it comes to dining, the hotel has four restaurants and lounges on site as well as in-villa dining options. La Nao serves Latin and Asian-inspired dishes in a romantic indoor and outdoor setting. Saffron, the property's contemporary Thai restaurant, serves dishes such as Tom Yum Goong and Khong Wang Ruam Mitr. The eatery also features a private wine cellar which seats 12 guests. During my time at the property, I got to share a meal with the hotel's chefs and enjoyed various tasting menus which highlighted their expertise. Chefs Salazar and Ordoñez are masters in the kitchen, and should you be craving something not on the menu, they'll happily create it for you, adding their own unique twist.
It'd be easy to cross Acapulco off your list of destinations to visit next year, but you'd be doing yourself a disservice by not staying at the Banyan Tree Cabo Marques. The property is reason enough to book a trip to the Mexican city, and the hotel takes plenty of precautions to ensure its guests don't need to worry about anything while there. Having ventured throughout the globe to many resorts, I can easily say that the Banyan Tree is a cut above and worth discovering. It's almost worth keeping as our little secret...almost.