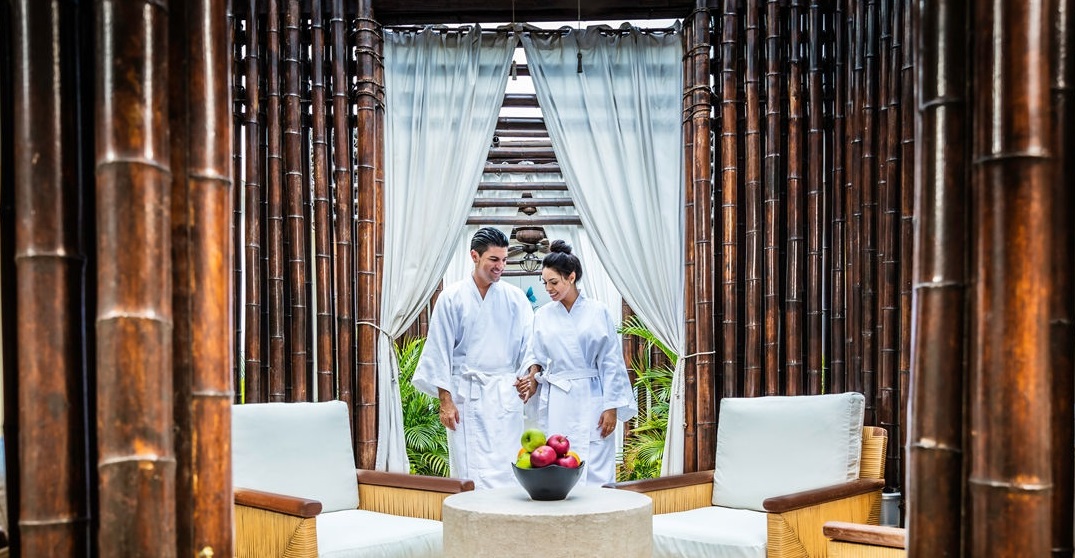 Photo Credit: Hilton Aruba Caribbean Resort & Casino
Sure, 'tis the season to be jolly, but now, 'tis also the season to be luxuriously pampered. Whether you are stress-eating candy canes to mentally prepare for crazy family reunions or surviving a near heat stroke from cooking a feast for 40, the most wonderful time of year can also be the most stressful. These grade-A spas around the world are settling into the season with themed treatments to infuse the spirit of the holidays with the spirit of serenity. Here are some of the top holiday treatments to indulge in this season.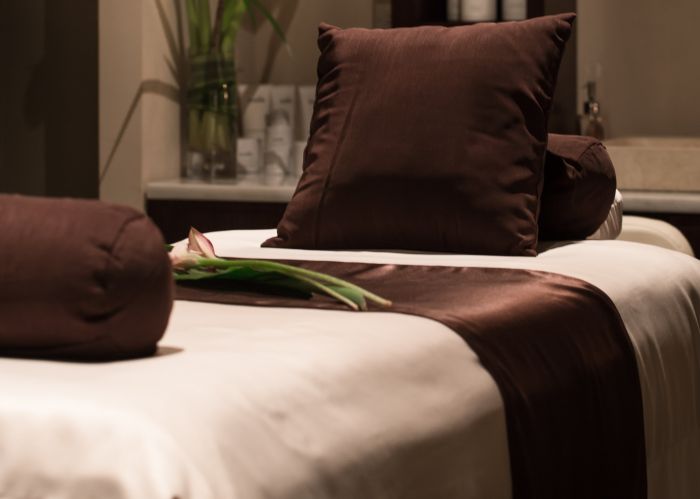 Photo Credit: Waldorf Astoria Panama
A Taste of Christmas
At the Waldorf Astoria Panama, experience a treatment that is good enough to eat. A Taste of Christmas packages includes a 45-minute revitalizing chocolate body treatment ($70) and 30-minute peppermint foot treatment ($55), leaving you rejuvenated and candy-cane scented.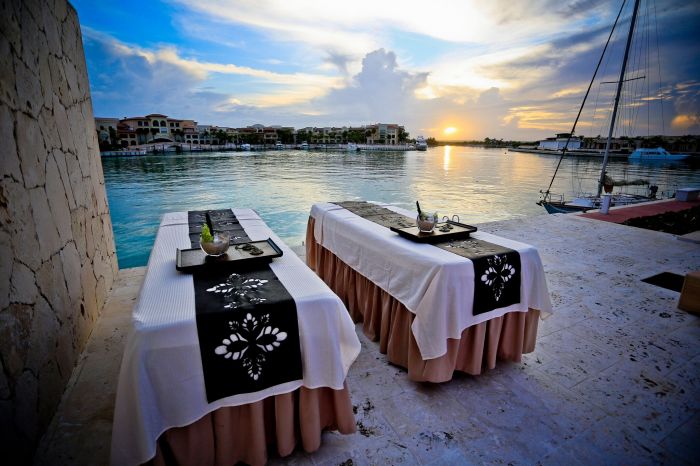 Photo Credit: AlSol Tiara Cap Cana
Double Your Glow with the Best of the Holidays
At AlSol Tiara Cap Cana's BABOR Signature Spa, guests can savor the best of the holidays with the Sweet Almond and Mint Double Your Glow treatment ($155). The treatment begins with a sweet almond body peel that removes dead skin with a mint, champagne pear stem-cell extract, and then polishes off with a vitamin E body scrub. The treatment's aromatherapy is gingerbread cookies in the air, with ginger and cinnamon, promoting deep relaxation and wellbeing.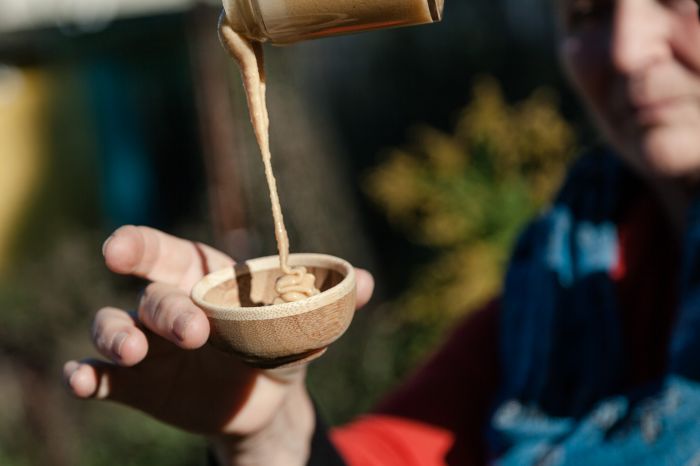 Photo Credit: August Moon Spa
Maple Walnut Sugar Scrub
Inspired by the Finger Lakes region, Ithaca's August Moon Spa is highlighting this winter's holiday season with a rich treatment. Local maple sugar and syrup are combined with walnut oil for the spa's 50-minute New York State Maple Sugar Scrub ($115). The scrub gently exfoliates to remove dead skin and promote soft and moisturized skin with, of course, seasonal ingredients to breathe in warmth and rich flavor.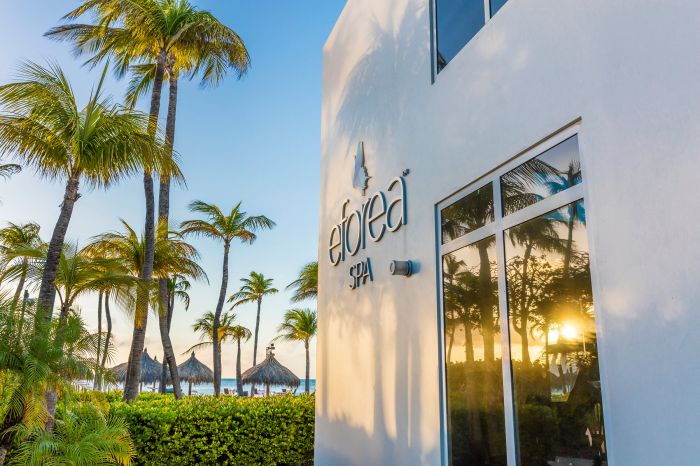 Photo Credit: Hilton Aruba Caribbean Resort & Casino
Thyme for the Holidays
With a fresh new look after a multi-million dollar renovation, Hilton Aruba Caribbean Resort & Casino has now weaved stunning modern finishes into its rich 59-year-old history. The hotel's eforea Spa is a haven, and for the holidays is offering an 80-minute Deep Cleansing Facial ($190), channeling the holidays with white thyme oil to soothe and balance skin and clear complexion.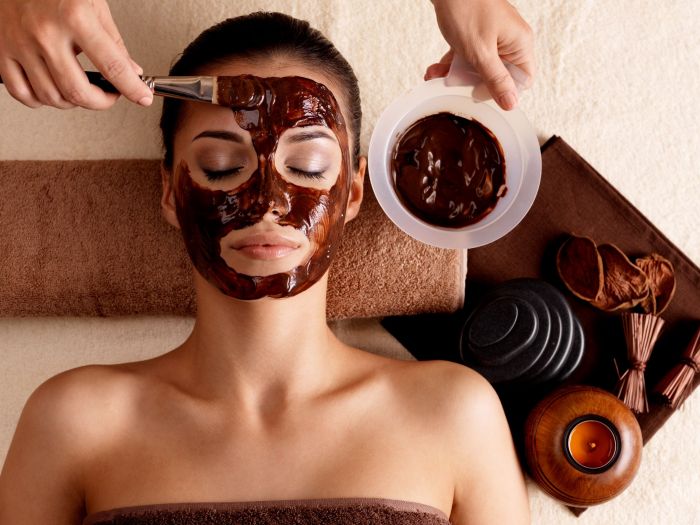 Photo Credit: Los Suenos Ocean & Golf Resort
Chocolate and Champagne Facial
What's the holiday season without a sip of celebration? Pop the bubbly at Sibö Spa at Los Sueños Ocean & Golf Resort in Costa Rica, this holiday season with a special treatment with two Christmas staples—chocolate and champagne. The 60-minute Chocolate and Champagne Facial ($140) is infused with the antioxidant properties of cocoa, champagne grapes and orange essential oils for a firming effect. And, if that doesn't relax you, the property's lush 1,100 acres of tropical rainforest creates a secluded atmosphere to escape from the bustle.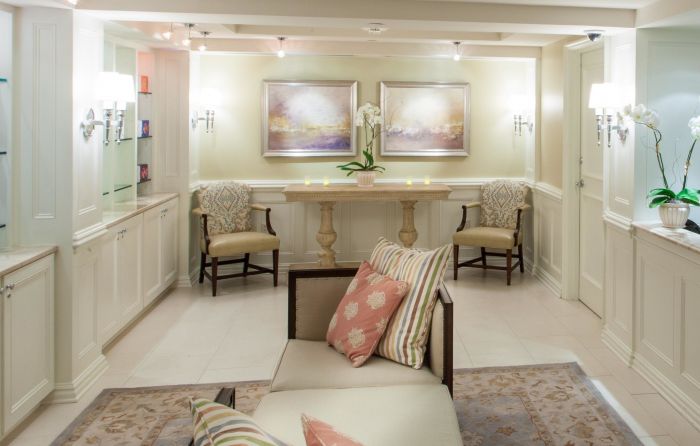 Photo Credit: The Spa at Windsor Court
Princess Peppermint Latte Manicure and Pedicure
Kick pumpkin spice to the curb and make way for a new latte obsession at The Spa at Windsor Court in New Orleans. Spa-goers can relax with the Princess Peppermint Latte treatment ($135), including a coffee Arabica scrub that buffs away dull surface skin and a cool mint cream massage that stimulates circulation. Nails are completed with the polish color of choice.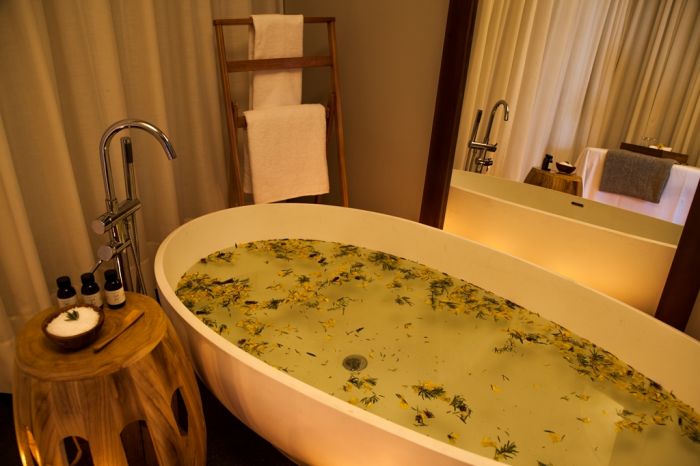 Photo Credit: Casa de Uco
Vinotherapy
For any at-home sommelier, vinotherapy is the treatment of choice at Casa de Uco's Uco Spa in Mendoza, Argentina. Based in the home of some of the best Malbec in the world, the two-hour Uco Vendimia Ritual is harvest time pampering starting with an exfoliant using red-wine vine leaves. Next is a Belleza Andina seaweed bath with vineyard vines and Andean salts. Then, guests proceed to a dry sauna and then herbal sauna to breathe life back into the skin.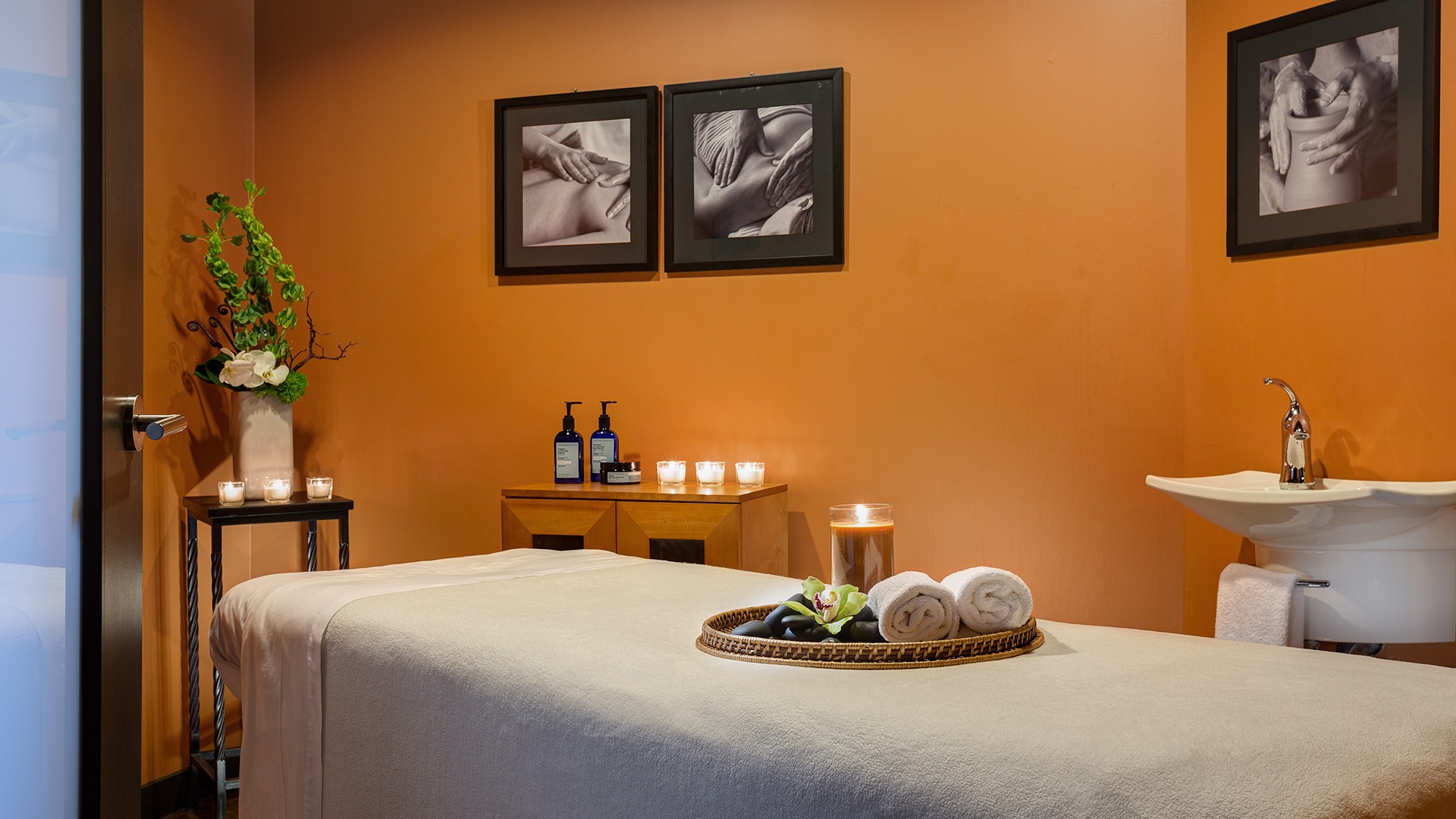 Photo Credit: JW Marriot
Apple Cider Warm-Up
Take a sip of warm apple cider in the state known for its apples. In the heart of Grand Rapids, Michigan sits the JW Marriot Grand Rapids, a swanky lodge. Enjoy a cup of fresh Michigan apple cider to prep for the spa's seasonal Warm Up treatment ($155), beginning with a brown sugar body scrub and cinnamon-infused massage. If the massage isn't relaxing enough, the wintery aromatherapy will send you straight to the fireside cocooned in a wool blanket.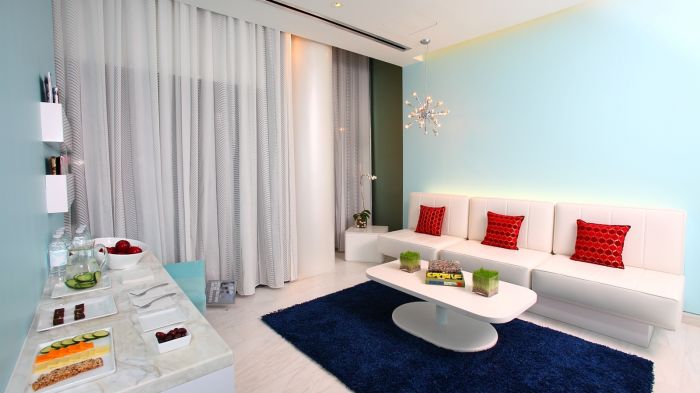 Photo Credit: W South Beach
Ginger Salt Scrub
The Ginger Salt Glow ($135) at W South Beach is just one of the spa treatments mixing in seasonal, holiday-inspired ingredients. Guests begin with light body brushing and a drizzle of warm oil. The ginger-infused scrub is meant to awaken skin during the 45-minute treatment.