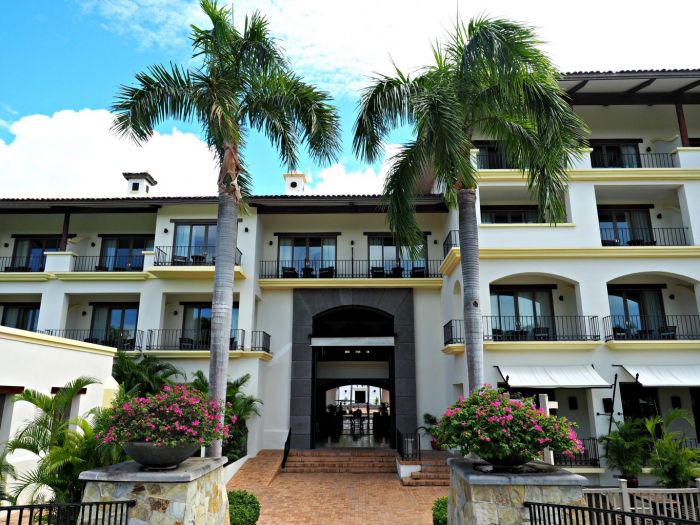 Blakely Trettenero
Located about 80 minutes away from Panama City lies a magical resort nestled among lush tropical gardens and a pristine beach. Pulling into the Spanish Colonial styled hotel you will be instantly greeted with smiles, picture perfect decor, and an open-air lobby. Eye-catching handicrafts from indigenous Panamanian tribes are used as the accessories in the lobby which gives the hotel a trendy, yet ethnic vibe.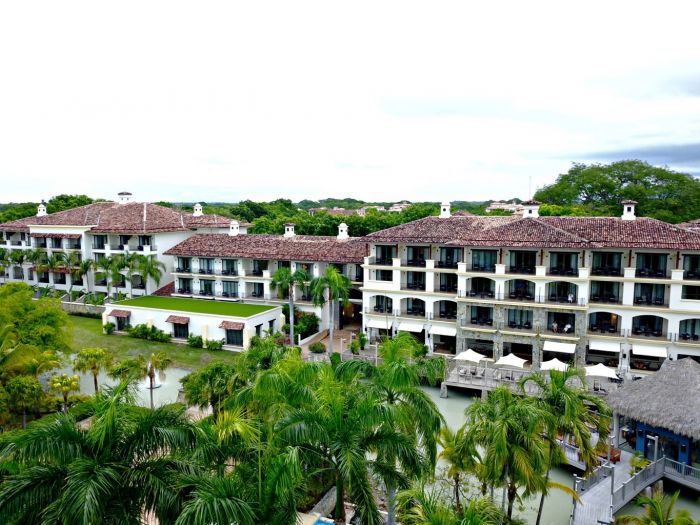 Blakely Trettenero
This sprawling resort is fresh out of a renovation, making it an 'Autograph Collection Hotel' as of December 2017. There are 118 beautifully appointed guest rooms as well as 4 luxurious suites. Also on the property is an 18 hole Jack Nicklaus designed golf course, indulgent Corotú spa, and 5 incredible oceanfront pools to lounge in.
For travelers looking to explore outside of the hotel; the accommodating concierge can help set up activities such as snorkeling, fishing, hiking, surfing, water rafting, rum tastings, and much more. Also located on site is horseback riding, a small zoo, and most water sports. They also offer the occasional 'Interactive Artisan Workshop' where they bring locals in to create something unique to this beautiful country.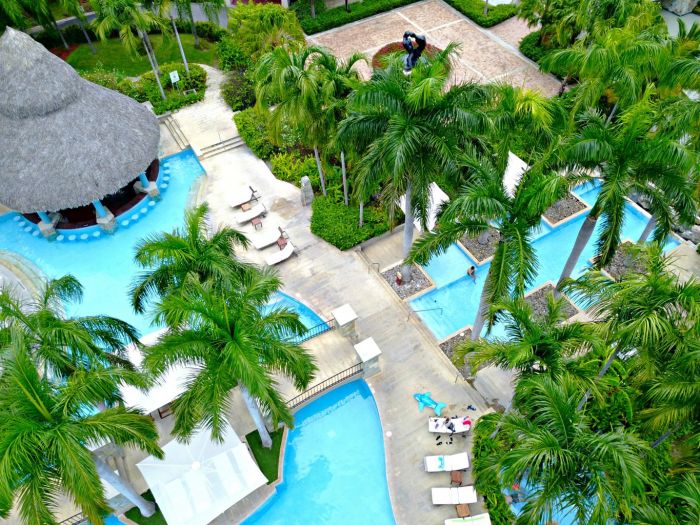 Blakely Trettenero
The Buenaventura is home to top-notch restaurants and bars. You can pick from a variety of options whether you're wanting Panamanian fare from Asa'o and Pesca'o or Criollo, Japenese food and martinis from Tai Kai Sushi, beachside BBQs at El Faro Beach Club, or tapas at Caña Bar- you'll be sure to be satiated. Also on property is the incredible Palapa Bar where master mixologist Miguel Diaz is whipping up classic cocktails with a Panamanian flare and trust me, you'll definitely have more than one. After a long day of leisure, there's no better way to end the day than by crawling into an over-sized plush bed with the sounds of the jungle outside. The spa-like bathroom houses a deep soaking tub as well as a luxurious rain shower, high-end toiletries, and fluffy robes. This hotel is the essence of Panamanian coastal elegance and luxury. The staff (aptly wearing Panama hats) were attentive, kind, and eager to please. The sprawling resort is the perfect way to unwind or to just get out of the city for a long weekend.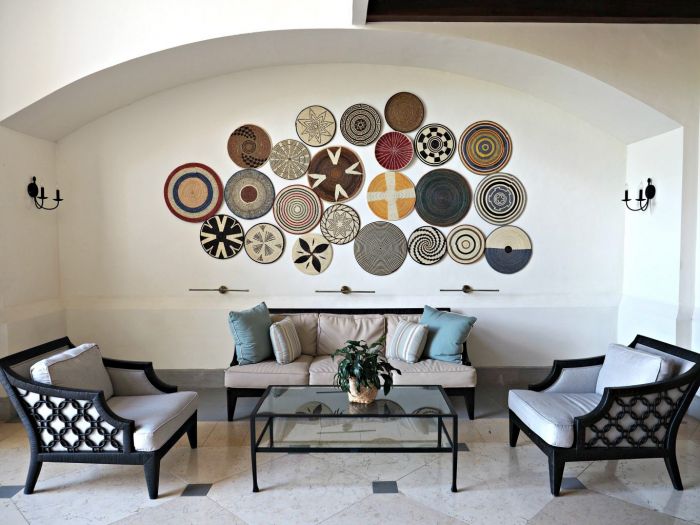 Blakely Trettenero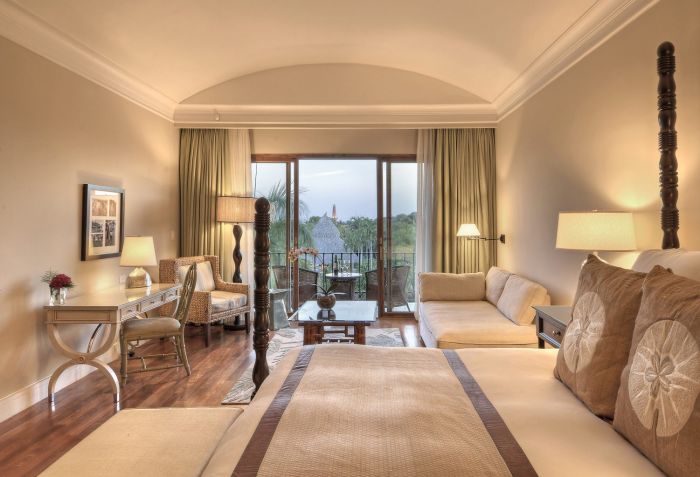 The Buenaventura Golf & Beach Resort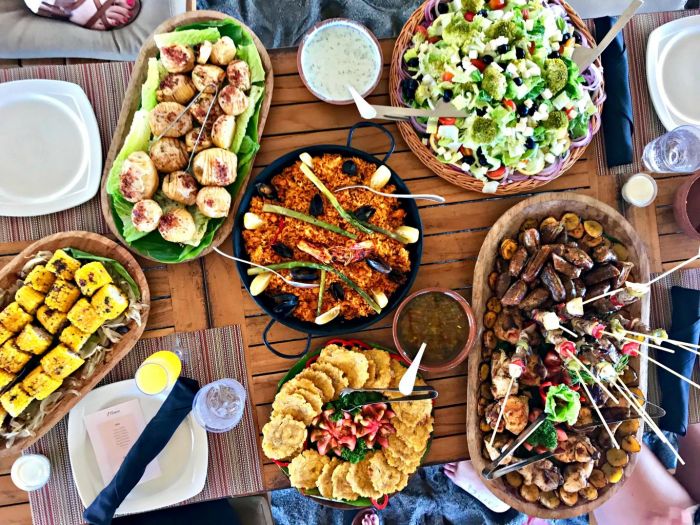 Blakely Trettenero