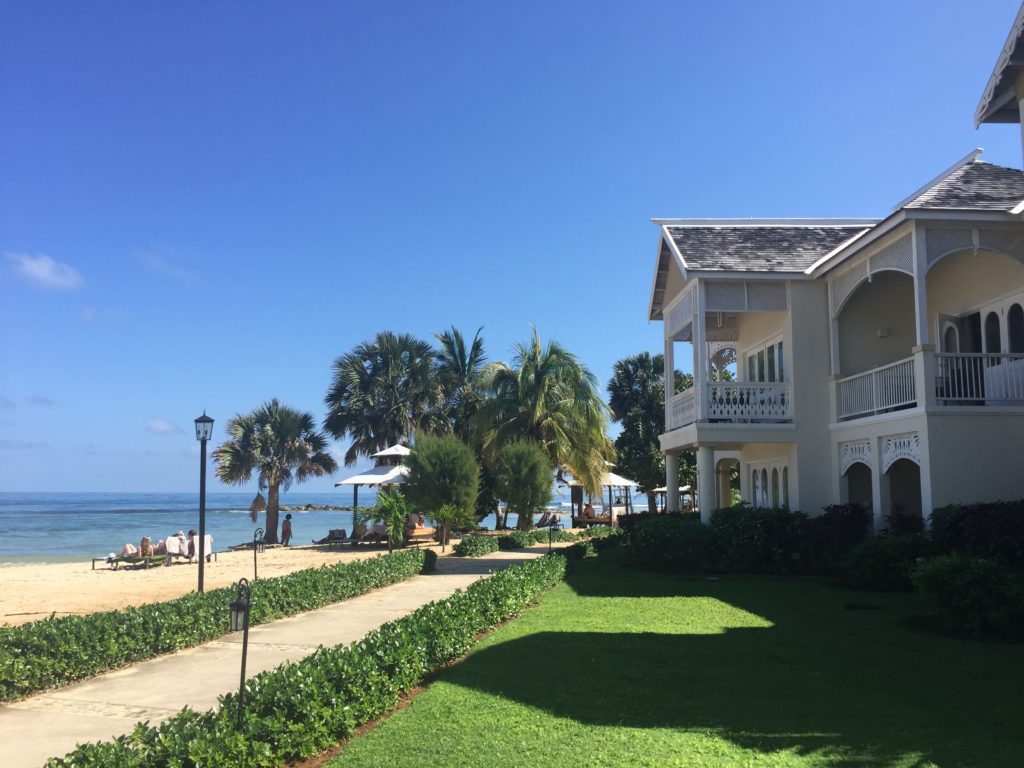 Beth Graham
Jamaica is one of my favorite island destinations. It was the first place I went outside the U.S., with (ahem) an ex-boyfriend during those crazy carefree college years. That was more than 30 years ago and I was struck by how friendly and authentic the people of Jamaica were. I've been back numerous times since that inaugural trip and nothing has changed. And that's a good thing. The people are just as welcoming and friendly and the lifestyle is uber-laid back.
I introduced my kids to Jamaica a few years ago on a Christmas trip and they too fell in love with this amazing island – partly because our bus driver from the airport made a pitstop to officially welcome us to the island with a Red Stripe. All-inclusive resorts are pretty much the norm in Jamaica and I've never been disappointed. So when I was invited back to visit the Melia Braco Village and learn why it's the best place for a Jamaica destination wedding, my bag was packed before I even checked my calendar. I was really excited to check out this award-winning resort recognized as "Best Romantic Luxury Hotel of the Year 2017," and winning the World Travel Award's "Caribbean's Leading Luxury Resort 2017" and "All-Inclusive Luxury Resort of the Year Jamaica 2017."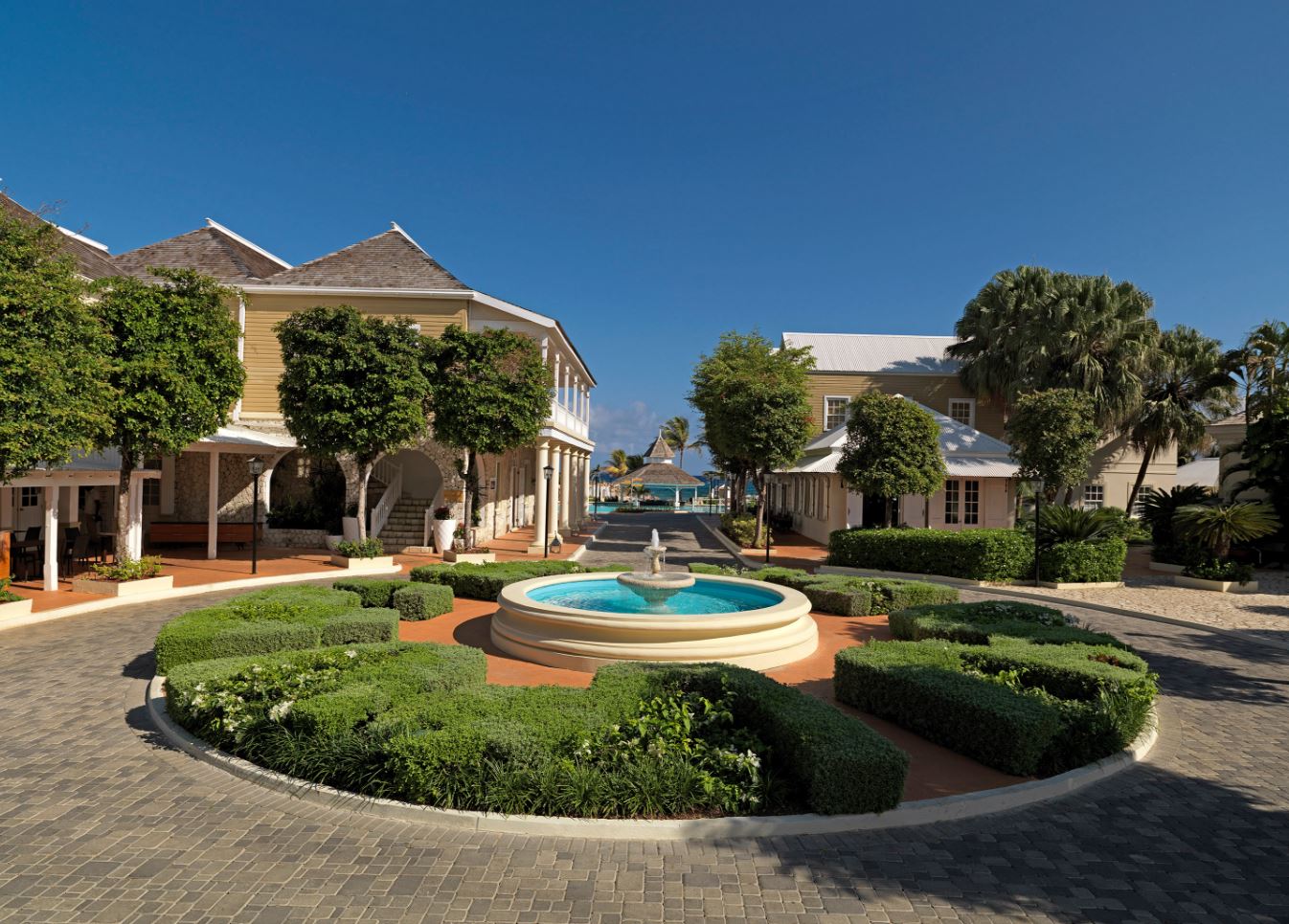 Melia Braco Village
The resort is located about 45 minutes from the Montego Bay airport in the small town of Trelawny. The Victorian architecture coupled with the street lined with shops and restaurants definitely had that village feel, something different from the other all- inclusive's I'd been to. I was ushered by golf cart to THE LEVEL, where a VIP lounge with private check-in service and an open bar awaited me. THE LEVEL is separate from the main resort and offers concierge service and amenities just for guests who upgrade including the beachside Golden Sand restaurant, premium alcohol service, larger rooms, and private pool and beach areas.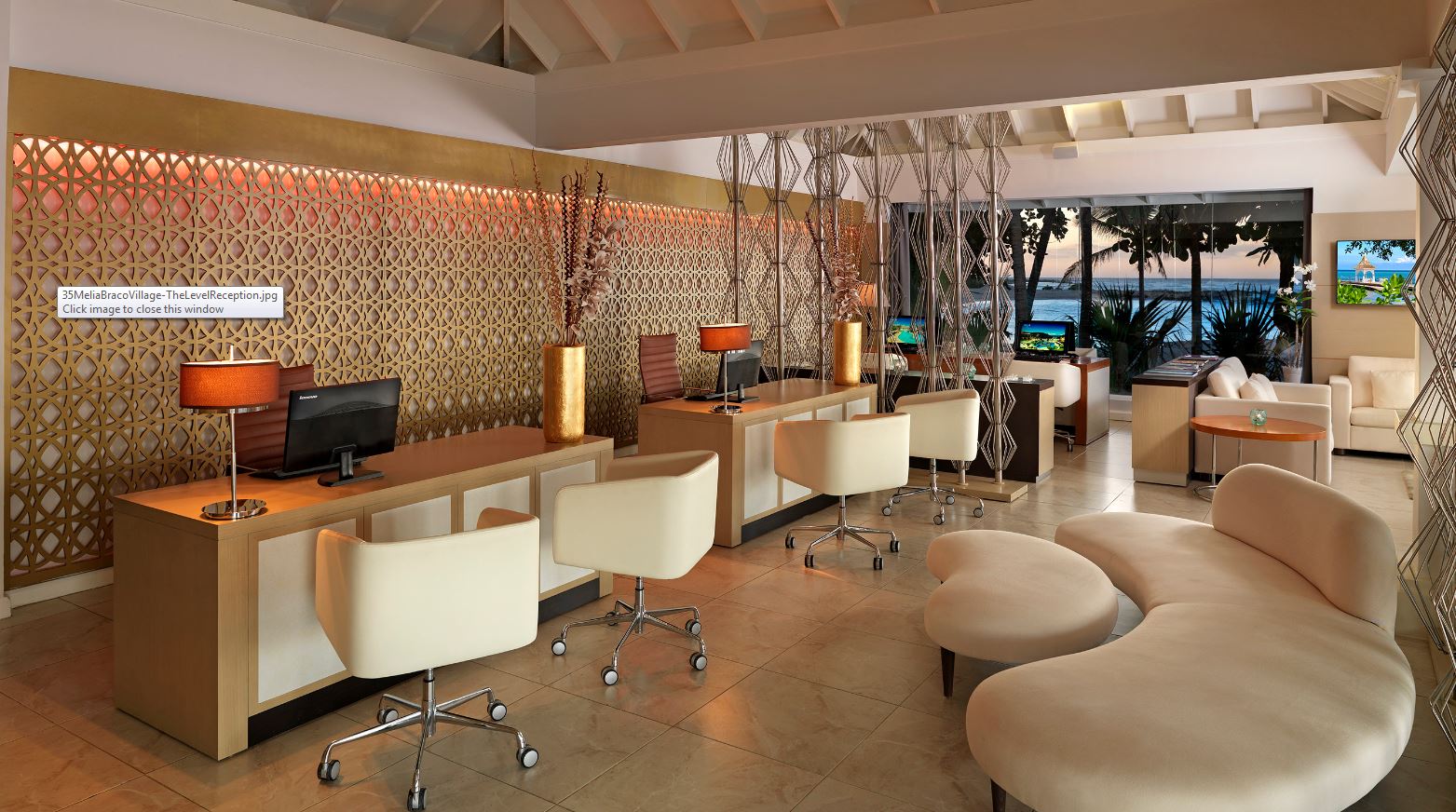 Melia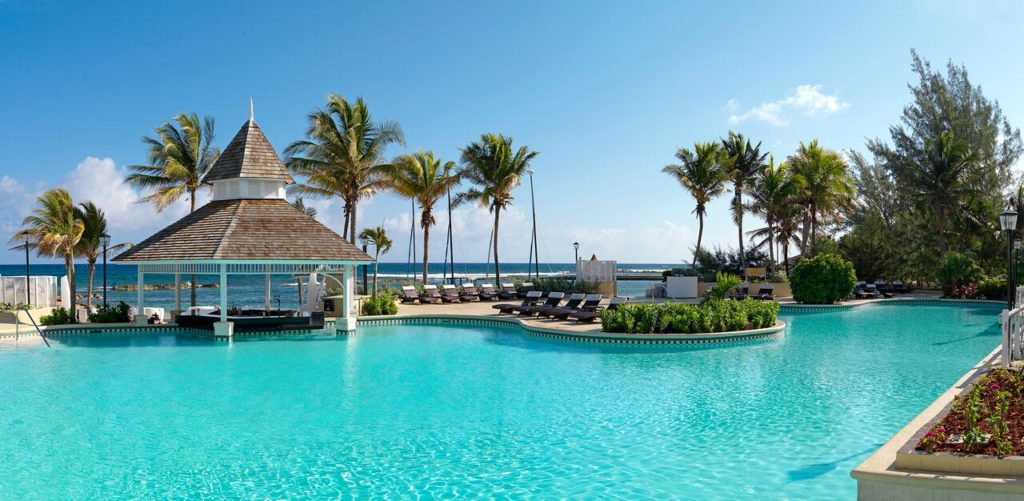 Melia Braco Village
One day, I traded my pool bar stool for a lounge chair on the beach where thanks to my status at THE LEVEL, there was always a fresh Bloody Mary on my side table. Or a freshly cracked coconut shell with thirst-quenching coconut water. For me, no relaxing beach vacation is complete without a visit to a spa so I decided to check out the resort's signature YHI Spa for a relaxing and much-needed facial and massage. I'm not sure if it was the cocktails or the treatments, but I couldn't quite make it back to my room as I dissolved into a lounge chair for a nap.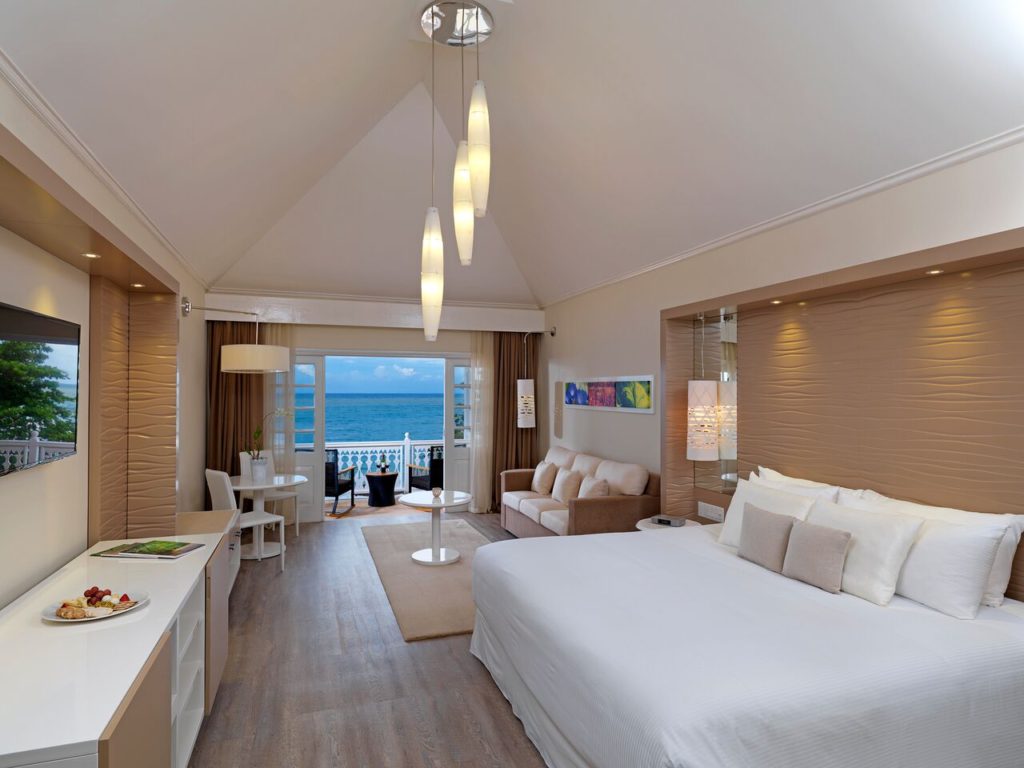 Melia Braco Village
Overall, the resort features 232 spacious guest rooms with 52 suites. As an all-inclusive resort, guests can choose from six restaurants and four bars. There's no shortage of dining options – 876 Steakhouse, Rasta Pasta, Ocean Grill serving Jamaican cuisine (including my favorite jerk chicken and pork) and Nikkei, a teppanyaki restaurant that specializes in a fusion of Asian and Peruvian cuisine (this was my favorite). And of course, there's no shortage of bars. I spent most of my time with my bikinied butt sitting at the pool bar sucking down Malibu bay breezes. I did, however, skip the late night Disco – a glass of wine on my balcony listening to the ocean was the perfect way to end an evening.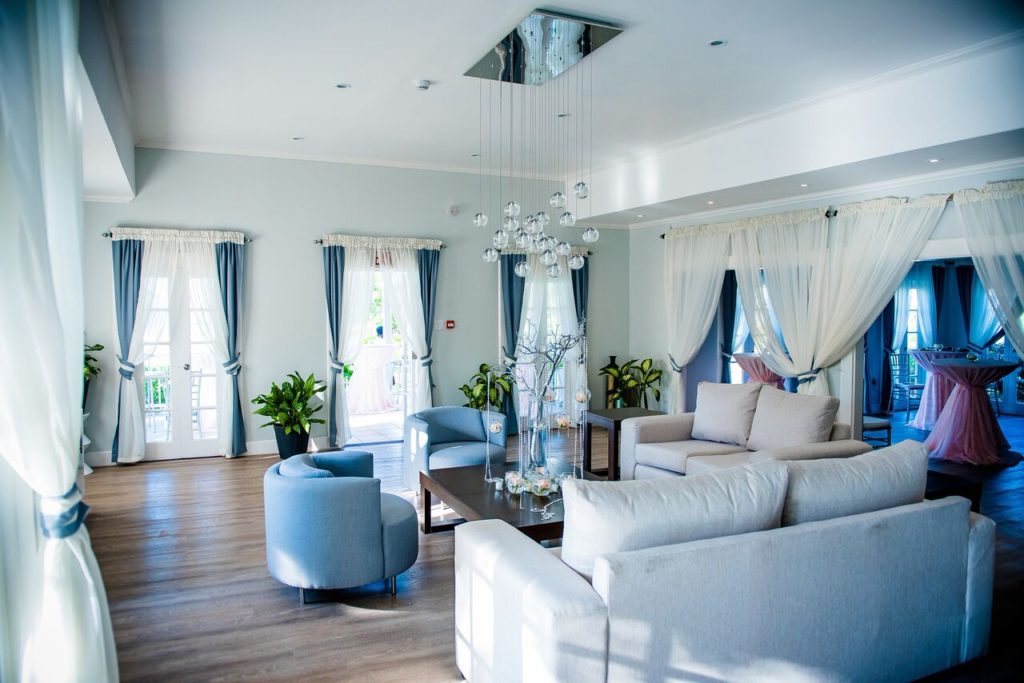 Melia Braco Village
The resort is really upping its game as a Jamaica destination wedding venue. The resort's Romance Specialist (how's that for a job title?) showed us all the beautiful venues for romantic dinners and weddings. Two gazebos, one overlooking the ocean and one in the property's lush garden area, are the perfect setting for couples to exchange their vows, along with a variety of indoor options, such as the recently unveiled Romance by Meliã Bridal Suite. The suite is specially designed as space for bridesmaids to gather for cocktails and get gussied up for the wedding, including a spacious dressing room with makeup and hair stations. It was truly a beautiful and unique space. I'm adding this one to my list for a possible vow renewal ceremony for my 30th anniversary!
Barbados: Caribbean Living at St Peters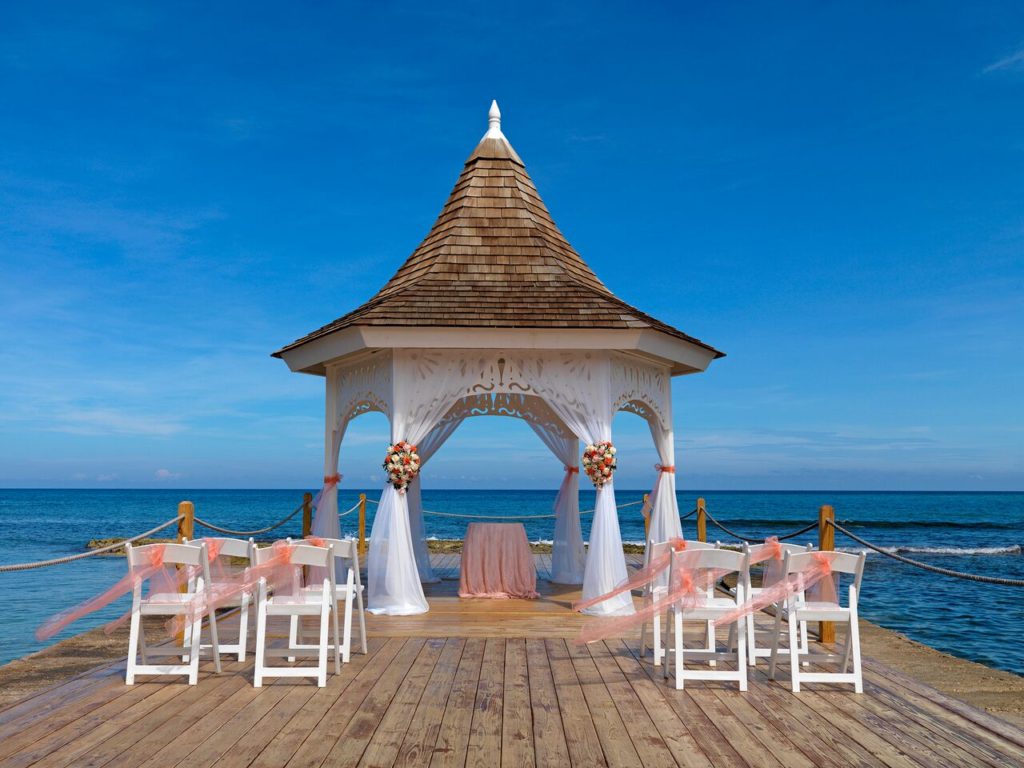 Melia Braco Village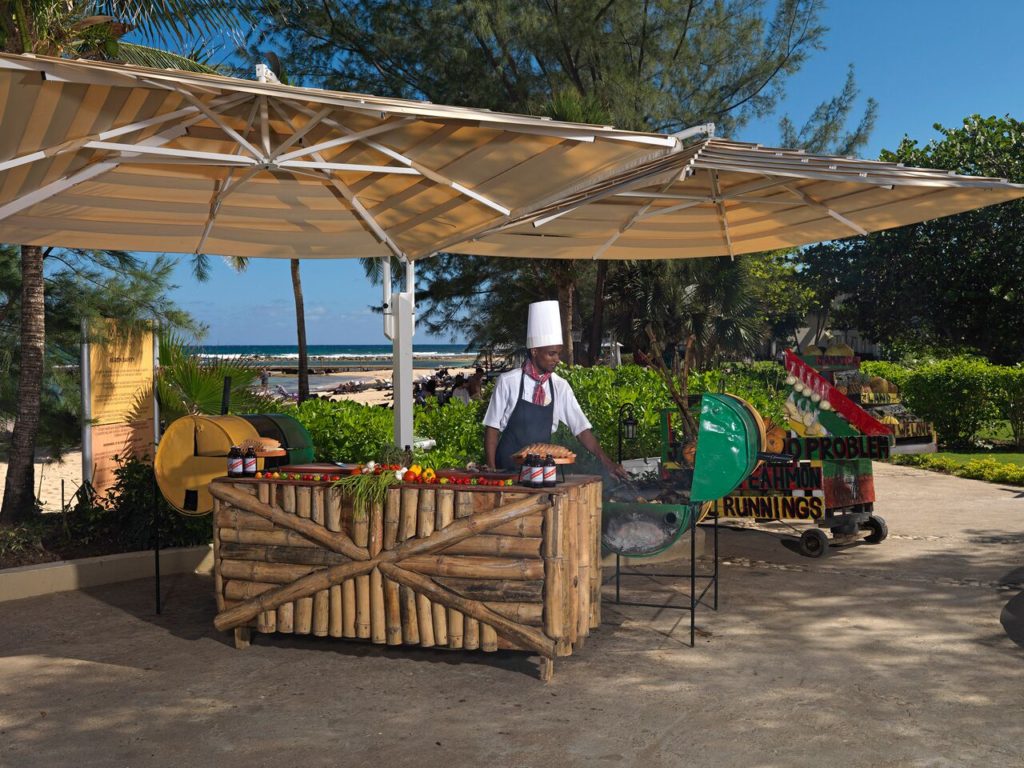 Beth Graham