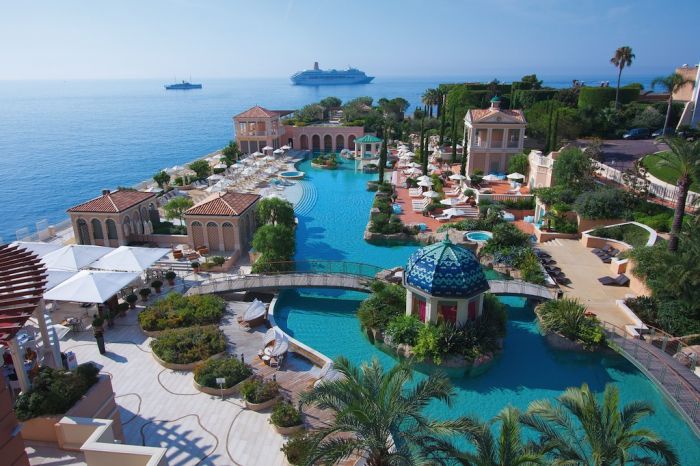 Monte Carlo Societe des Bains de Mer
If you are looking for that rare, destination hotel that offers everything one could want in a vacation, look no further than the Monte-Carlo Bay Resort & Hotel. Set amidst 4 hectares of lush gardens nestled along the sea, Monte-Carlo Bay Resort & Hotel is on its own scenic, peninsula and has 334 rooms that include 22 suites (74% with sea views), 3 restaurants, a poolside bar and a sea view bar, a fitness center, hair salon, drugstore, shops, business center, children's club (in July and August),a world-class spa, and an indoor and outdoor pool with a sand bottom lagoon (in season). If that's not enough to keep you entertained, the world-famous Jimmy'z Monte Carlo nightclub is a stone's throw away as are casinos and the Salle des Etoiles concert hall.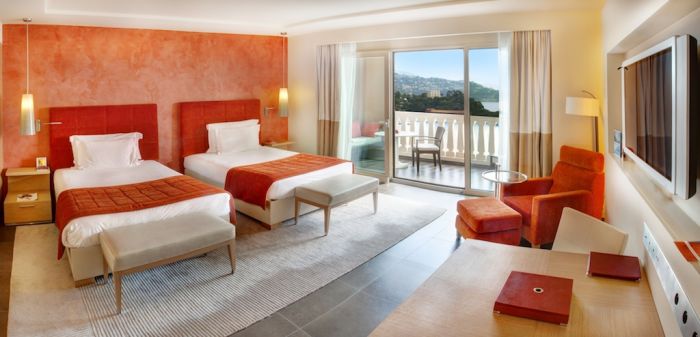 Monte Carlo Societe des Bains de Mer
Upon a simple check-in process, we were escorted to our Deluxe Sea View room that was bathed in warm tones of orange and white with contemporary, light oak furnishings. The large terrace beckoned us to take in the breathtaking and re-energizing sea views that are the essence of the glamorous Principality of Monaco. It is almost impossible to gaze into the inviting sea and not want to jump right in.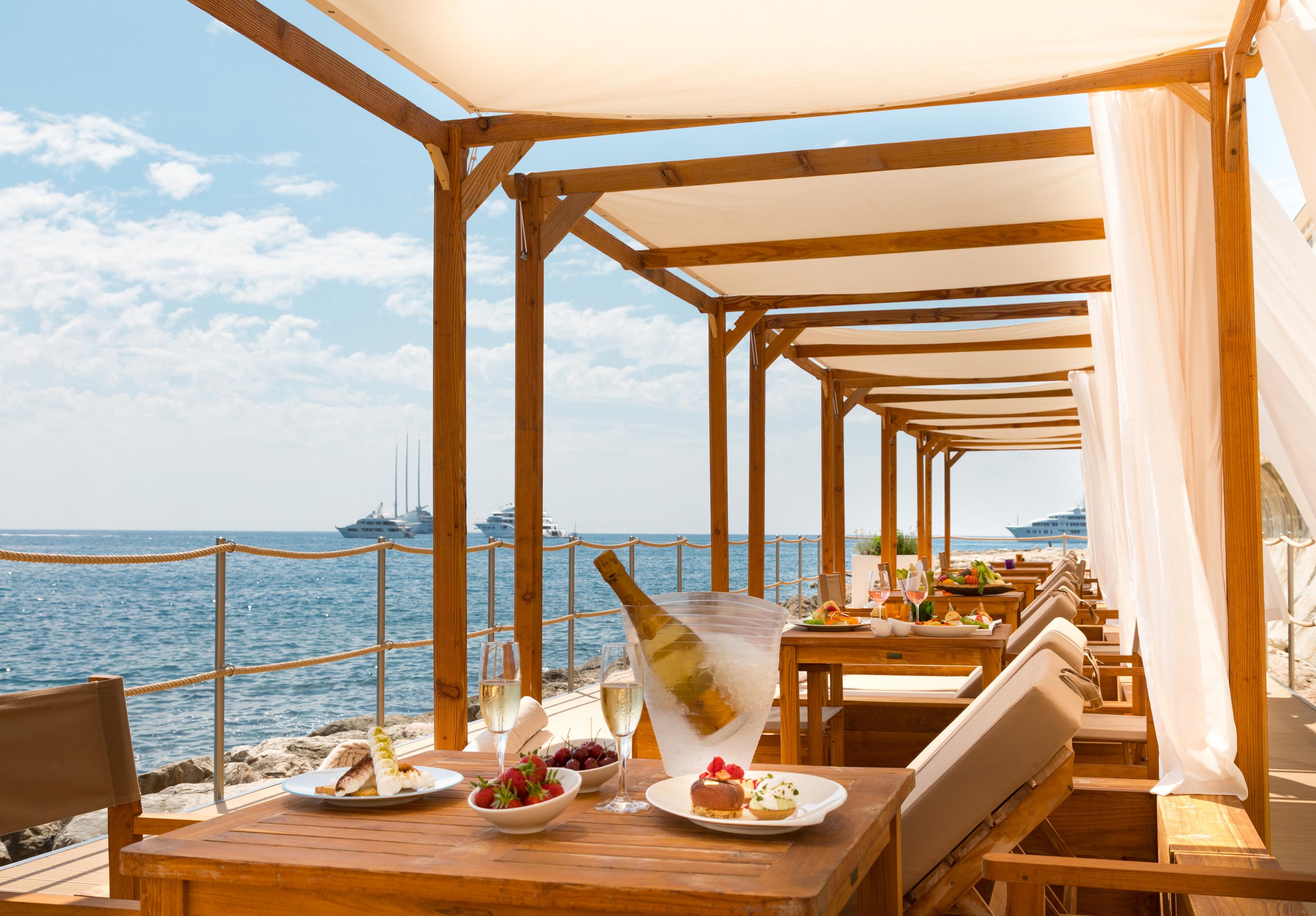 Monte Carlo Societe des Bains de Mer
The Monte-Carlo Bay Hotel & Resort has recently added Sea Bay, a 700 square-meter guarded swimming area in the Larvotto nature reserve that allows for direct access to the sea. After an invigorating swim, lounge on one of the luxurious sun loungers that are named after Mediterranean Islands while enjoying a gourmet lunch provided by master chef Marcel Ravin of Michelin star rated Blue Bay.
After a day of basking in the sun, it might be a good idea to pamper the skin with a Beauty Rituals of the World treatment from Cinq-Mondes Spa. Opt for the Ritual From Bali & Siam, Indonesia & Thailand that soften the skin and brightens the complexion with tropical flowers and fruits while utilizing the ritual of massage. There are also many slimming and detoxing treatments to choose from.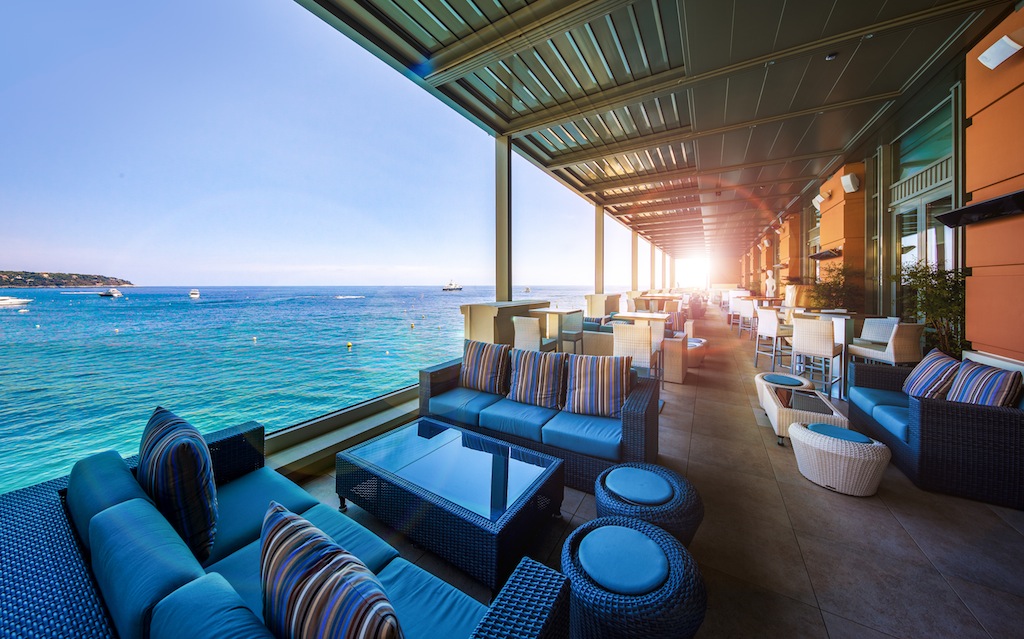 Monte Carlo Soci�t� des Bains de Mer
Before heading over to the action of the casino, a cocktail at Blue Gin and dinner at Blue Bay were on the agenda. Nicknamed the "Waterfront" of Monaco, Blue Gin offers endless Mediterranean views all year round from its comforting, heated outdoor terrace. Every Thursday, Friday and Saturday, DJ Nicolas Saad spins beats to entertain guests into the night. If it's refreshment that you are after, try the L'Ape martini made with Tanqueray Gin infused with lavender, lime, citron and Yuzu purée.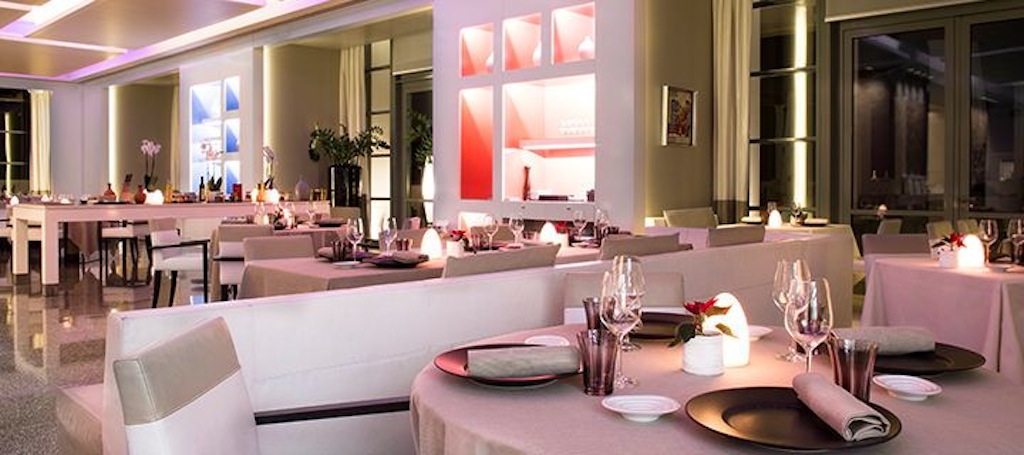 Monte Carlo Societe des Bains de Mer
We'd heard rave reviews about the Michelin star awarded Blue Bay and we were not disappointed. We selected the Blue Bay Classical Summer Tasting Menu that presented the following gourmet creations: King Crab Tartlette with Avocado Dome; Candy of zucchini and mint with fried sage leaf and olive and anchovy; Marinated Amberjack fish with hazelnut vinegar dressing; Garden Tomatoes with Tahitian Vanilla bathed Burrata; Prawns with Curry, Coconut and Cucumber; Denti Fish with zucchini, Agastache and lemon balm, squid spaghetti and fresh almonds; and lastly, a Milky Sorrel. Though the food was the main star, both the Sommelier and the service were impeccable and ensured that we would be returning to Blue Bay sooner than later. Vacations needn't be rushed and jam-packed with activity so it's a relief to know that Monte-Carlo Bay Hotel & Resort provides guests with more than they could ever desire in a relaxing getaway.