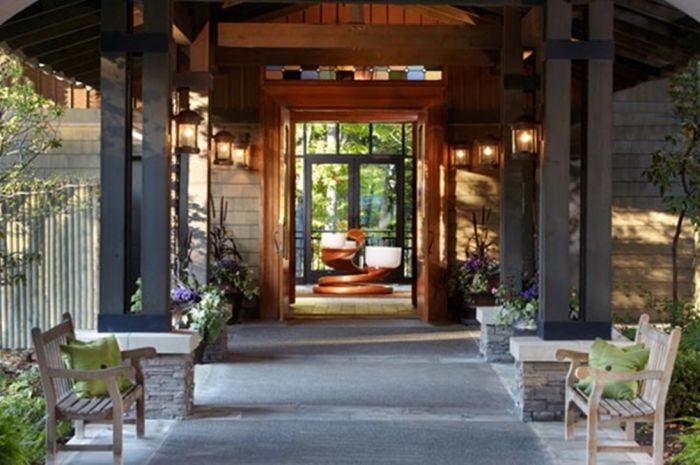 The Lodge at Woodloch
Boasting 2,400 square miles of pristine landscapes, the Pocono Mountains of northeast Pennsylvania are home to resplendent mountain terrain, gushing waterfalls, lush woodlands, and 170 miles of meandering rivers.
Once known as the "Honeymoon Capital of the World," the Pocono Mountains received their famous nickname shortly after World War II. As GIs returned to New York City's harbor, they reunited with their intended, quickly married, and headed to resorts in the nearby Poconos for their honeymoons.
Today's Poconos have evolved into more than a honeymoon haven and now annually attract over 20 million tourists who come to ski, golf, shop, hike, kayak on crystal clears lakes, ride rolling rapids, dog sled through snowy winter wonderlands and play some games of chance.
For many visitors, however, the Poconos are a meditative retreat that provides a spiritual respite from the hustle and bustle of their everyday routines. Often times, such retreats include individuals searching for an enlightened approach to their everyday existence, and the focus can be on relaxation, wellness, adventure, stress management or even romance.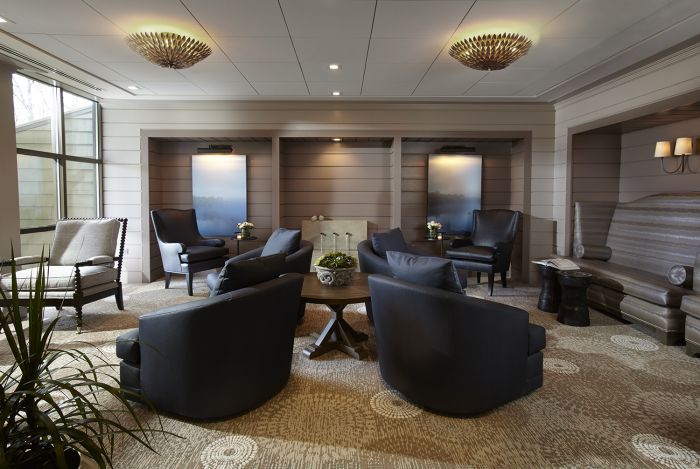 The Lodge at Woodloch