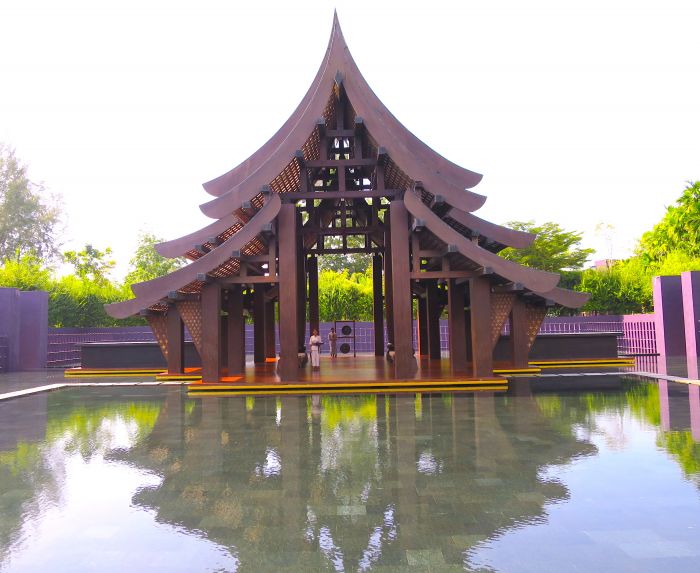 Photo by Michael Reiss
If you've always wondered how royalty lives, book the Royal Suite at this first to open reserve property for a kings-eye view.
At the Ritz Carlton Reserve Phulay Bay- Krabi, Thailand every detail of your stay is anticipated and addressed before even you have thought of it. The complimentary transport from the airport was seamless and the driver stopped at important sites along the way after hearing us comment on the beauty of the scenery.
We were greeted by gracious staff who rang the gong to auspiciously welcome us to their compound. The understated architecture with modern Thai and Moroccan motifs is located in a secluded, serene fifty-acre mountain-to-sea setting that seduces you into an altered state of relaxation. With a 2.5 ratio of staff to guests and your own butler to handle every request, there is little to do but settle into blissful pampering.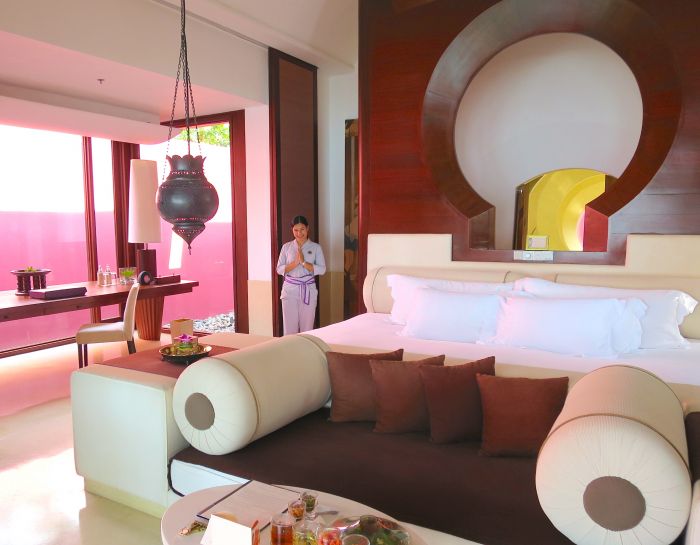 Photo by Michael Reiss
Each villa at the Ritz Carlton Reserve Phulay Ba is sumptuous by any standard--with an oversized king bed, exterior living spaces, and an orientation to the Andaman sea. As all creature comforts are provided, life slows down to embrace the essentials.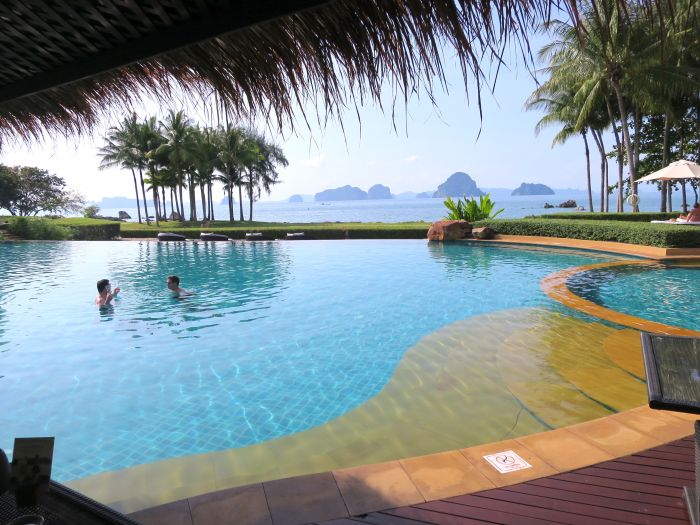 Photo by Michael Reiss
Besides whiling away the day by the enormous infinity pool that faces a sea of islands jutting up from the deep, there are daily scheduled activities that address cultural aspects of Thai traditions, crafts and ceremonies, a state of the art fitness center and a sensual spa available to all guests with or without a treatment.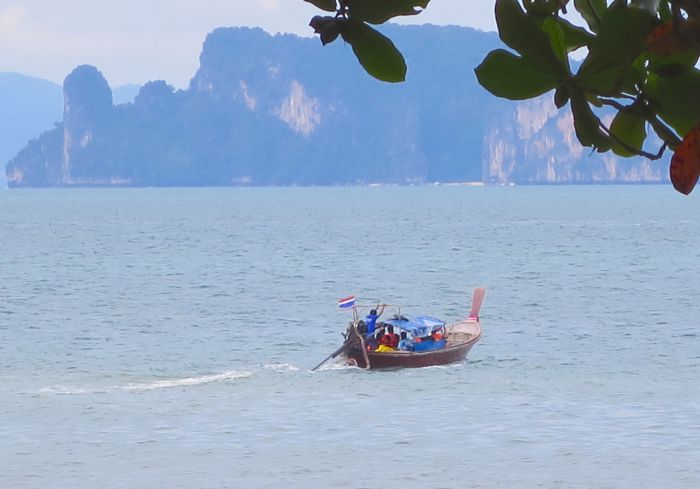 Photo by Michael Reiss
There is also a daily scheduled traditional Thai long tail boat trip to neighboring Hong Island to experience the luxury of an uninhabited, white sand beach.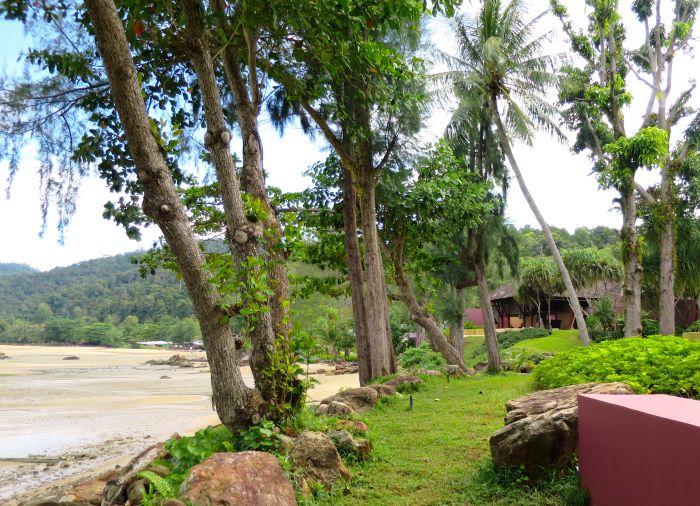 Photo by Michael Reiss
Dining options abound. We requested in Villa Dining our first night here. It was what you hope all room service to be, and this time the expectations were met and exceeded. All order changes were understood and accommodated. Delivery was prompt and accurate. We were able to enjoy our suite and the cuisine.
We greeted the morning sipping our in-villa Nespresso on the enormous day bed overlooking our private plunge pool and the sea gently humming with longtail boat activity. The scene was mesmerizing, meditation came effortlessly.
Our morning walk to an early swim and breakfast took us along the endless paths and byways that make this property so intriguing.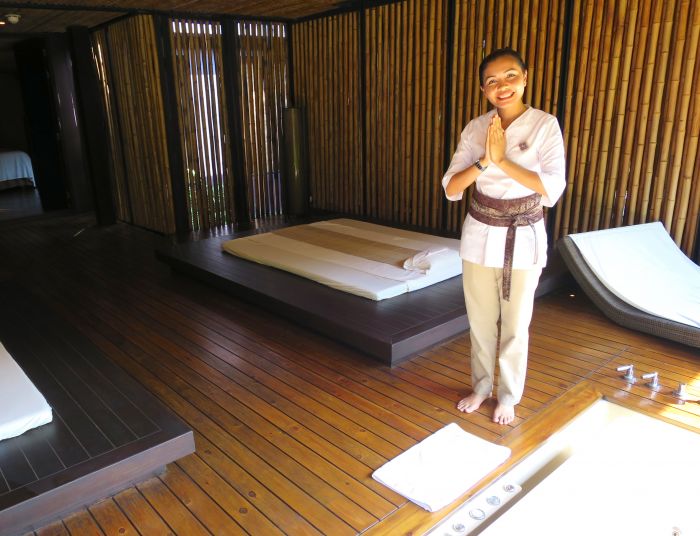 Photo by Michael Reiss
After a stint in the fitness area we awaited our spa treatment with anticipation. The expansive spa pavilion exudes serenity. Our therapists started with a soothing foot massage and proceeded to untangle every last muscular knot leaving us noodle ready to enjoy the sauna, steam, jacuzzi jets and exterior relaxation areas.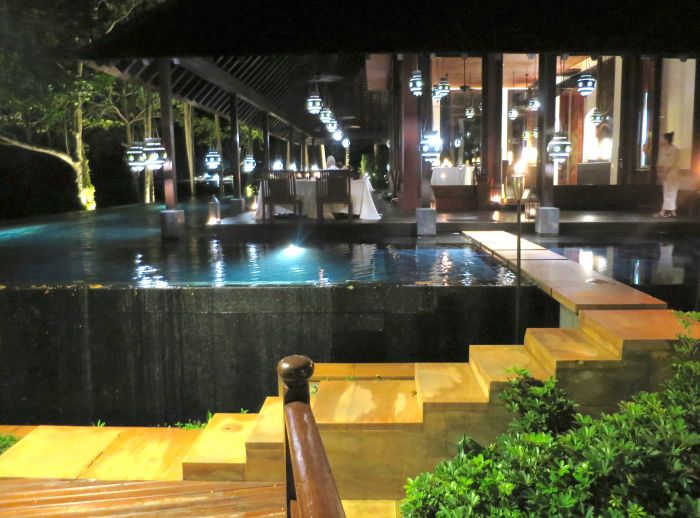 Photo by Michael Reiss
After enjoying the striking orange sunset, we proceeded to dine at Lae Lay, the seafood restaurant surrounded by water, overlooking the sea. Each course looked good in print and was even better in presentation and preparation.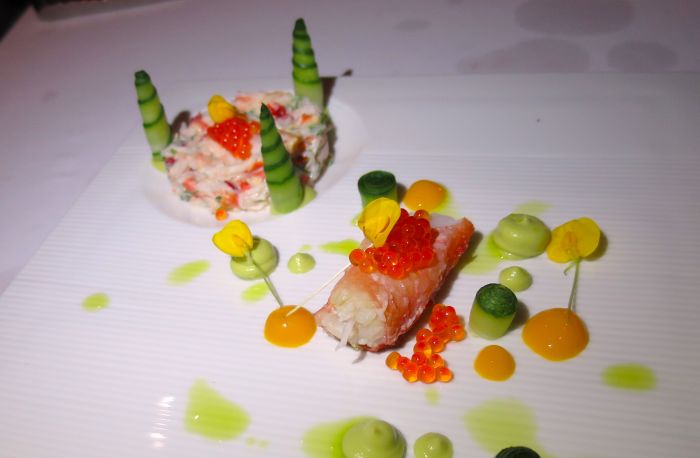 Photo by Michael Reiss
Highlights included King Crab with lime leaf, caviar and crispy coral, Ahi tuna sashimi with grilled foie gras, caramelized apples and pickled ginger and Grilled Lobster with forest mushroom risotto. This was an unexpectedly high level of cuisine in a magical setting. We passed on movie night under the stars to enjoy our last evening in the expansive royal villa.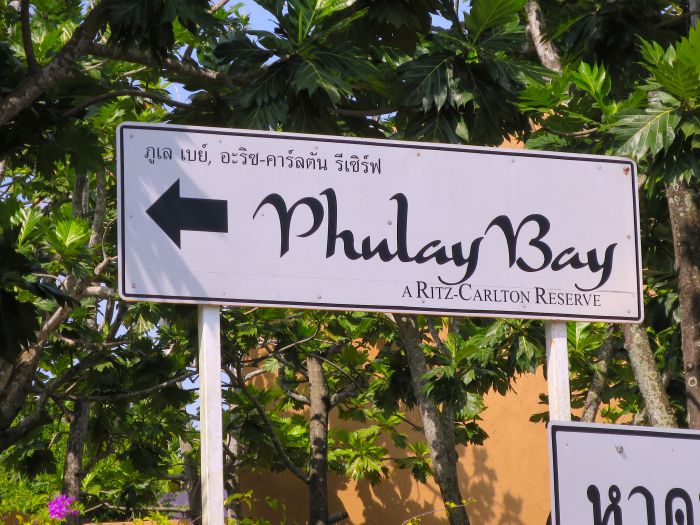 Photo by Michael Reiss
As we bid adieu to the ladies and gentleman--in the Ritz-Carlton tradition--that made our stay so memorable, we understood why discriminating international guests decide to travel off the beaten path to this remote nature sanctuary. Far from the maddening crowd lies the promise of passionately curated unique experiences that last a lifetime. The serenity of Ritz Carlton Phulay Bay Reserve awaits you.