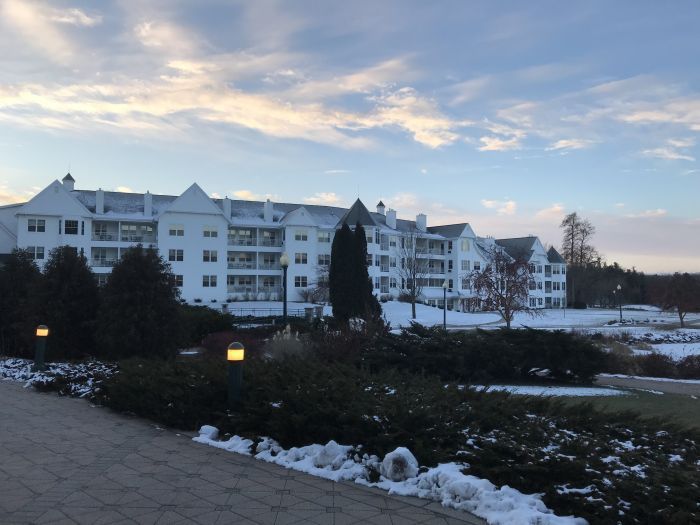 Cynthia Dial
If you're not familiar with Elkhart Lake, Wisconsin, you're not alone. Yet upon discovery of The Osthoff Resort and its surrounding community's unspoiled charm, a quote from the former governor of California best summates my assessment: "I'll be back."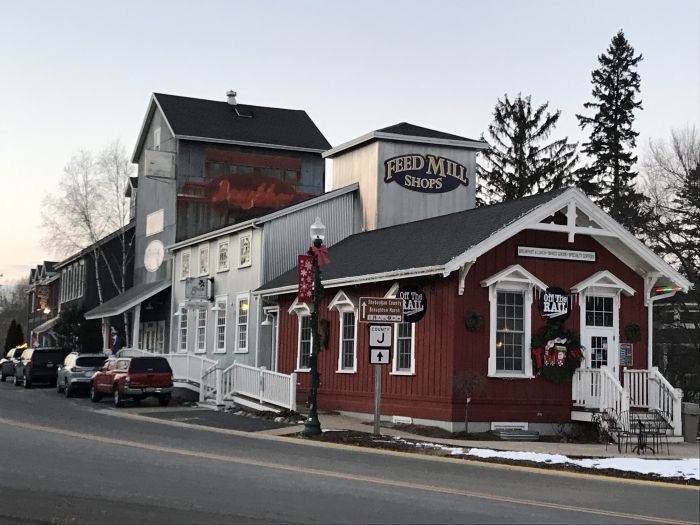 Cynthia Dial
Both Elkhart Lake and its anchor, The Osthoff Resort, are seasonal experiences – each time of year showcasing a distinctively different destination. Best known as the setting of Road America – a legendary four-mile, 14-turn road circuit that is the continent's longest natural racing facility – events of this 60-plus-year-old celebrated track are from April through October (it's the most active schedule of any of the nation's road race circuits). Attracting more than 800,000 annual visitors from around the world, among those enthusiasts have been such well-knowns as Tom Cruise, Patrick Dempsey and Paul Newman.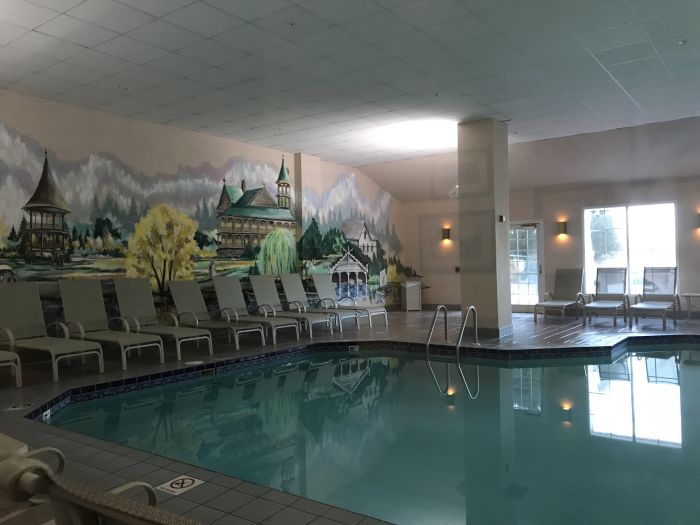 Cynthia Dial
Spring and summer typically showcase the area's water sports, with fall's vivid colors best enjoyed by hiking and biking. But it was winter that captured my attention when I first heard of the resort and its tiny hometown, situated equidistance between Milwaukee and Green Bay. Quieter, calmer and more serene, it's a time of year when the area belongs to those who most love it. It feels like a cool secret. "We have the backdrop for great holiday activities," says general manager Lola Roeh, with mention of lighting in the trees, ice skating on the pond and its renowned breakfasts with Santa, featuring knee-high buffet tables at the eye-level of its most important patrons, the smaller ones.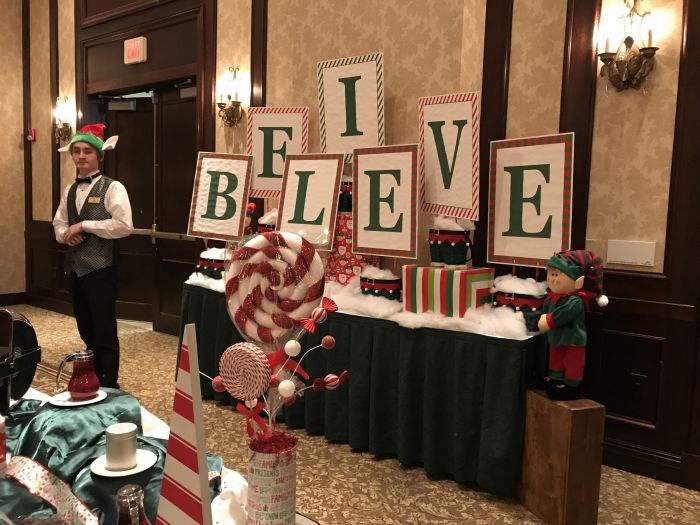 Cynthia Dial
Having lived in Germany, Roeh envisioned and conceived the resort's now 22nd annual Old World Christmas Market, reminiscent of Nüremberg's centuries-old Christkindlesmarkt, Europe's eldest market, and recently named the nation's #1 Market by USA Today. Though my visit was in single-digit weather, it seemed to be the hottest ticket in town. Serving up the merriment of this whimsical tradition for 10 consecutive days in an oversized heated tent, among its offerings were roasted almonds, Nüremberg bratwurst, sauerbraten, wiener schnitzel, apple strudel, potato pancakes served with sour cream and applesauce and the Glunz Family Winery's Glögg – a red wine and port combo made from the grandfather's recipe. Its vendor's list included an equally impressive array of the workmanship of quality craftsmen, from Czech blown-glass ornaments and Russian nesting dolls to German hand-carved nutcrackers and Estonian woolens.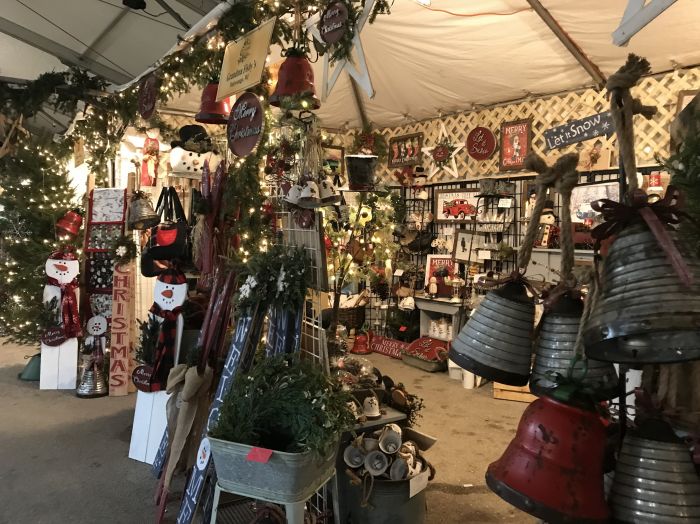 Cynthia Dial
A recipient of a 2018 Condé Nast Traveler Readers' Choice Award, The Osthoff Resort is set on 500 feet of Elkhart Lake shoreline, a 300-acre lake that is the state's third deepest. Originally constructed in 1886 and completely rebuilt 100 years later with special attention to the authenticity of its history and design, this is the region's grand dame – employing 500 employees in peak season from the neighboring vicinity of this 1,000-resident town. Additionally bestowed AAA's Four-Diamond Award, one of the most memorable perks of the 245 rooms of this all-suite hotel is the view from all angles.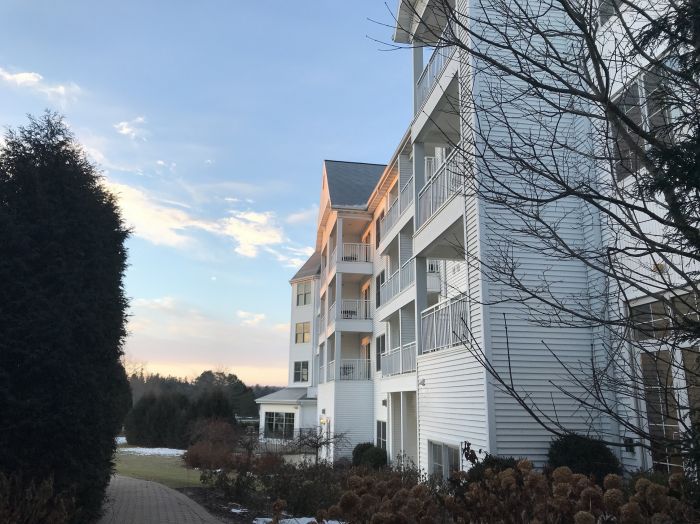 Cynthia Dial
At the resort's center is the wood-paneled Elk Room. Located just off the lobby with a handsome bar on one side and an imposing fireplace on the other, it is enhanced by leather barstools and intimate seating areas fronting floor-to-ceiling windows that frame the lake and its massive lawn.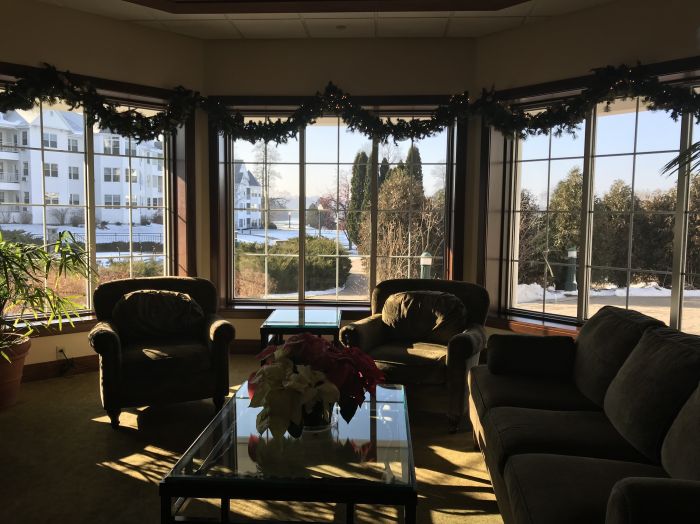 Cynthia Dial
The food scene is decidedly healthy. With Chef Patrick O'Toole at the helm and much of the restaurants' produce grown on property, his goal is simple: "We raise good food but also interesting food." The results of this philosophy of cuisine are impressive. Otto's Restaurant, named for the founder Otto Osthoff, features such breakfast specialties as Hoppel Poppel – a German farmer's scramble with ham, green and yellow onions and Wisconsin cheddar cheese. The signature restaurant, Lola's on the Lake, is fine dining Wisconsin-style, with such options as Foie Gras Torchon, Forest Mushroom Strudel and Prosciutto-Wrapped Fluke. Showcasing surround sound-like views of the lake (including alfresco dining in warmer weather), Lola's is simultaneously comfortable and plush.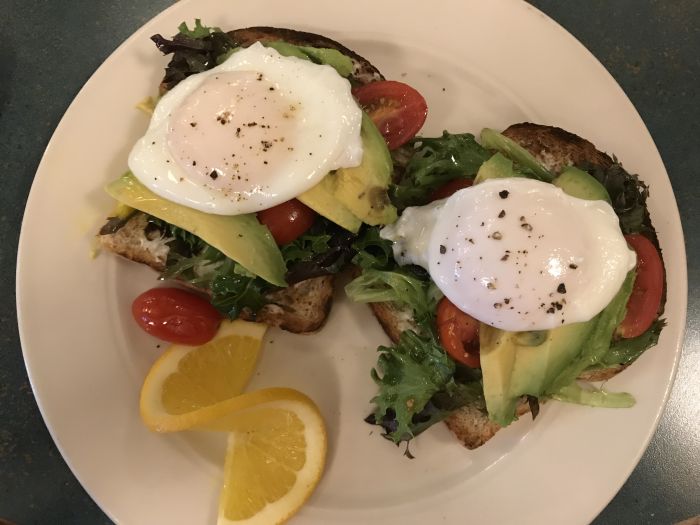 Cynthia Dial
With an eternal goal to one-up even itself, the resort's 2018 Memorial Day weekend marked the first annual cheese immersion and dining extravaganza, "The Big Cheese'. Described by Roeh as "a grand European dinner, complete with candelabras," it was a nine-course artisan cheese meal including five pairings – cheese with wine, bourbon, cocktails, tea and beer. And it is the promised first of many.
Beyond overseeing all food aspects of the resort, O'Toole, chef and director of culinary, heads up L'ecole de la Maison Cooking School. Held in a pristine, custom-designed kitchen on the hotel's ground floor, the hands-on class was taught with such knowledge and patience by O'Toole and his assistant and pastry chef wife, Ronna, that even an in-the-kitchen novice like myself felt relaxed and accomplished at the end of the multi-course meal prepared and enjoyed by our group of six.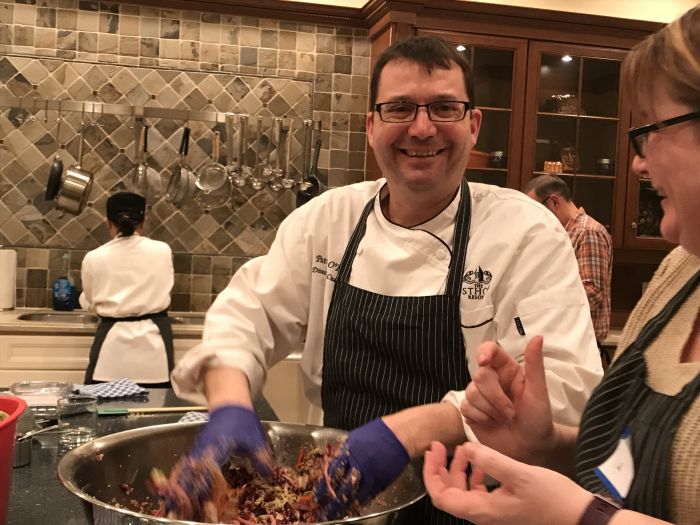 Cynthia Dial
Rounding out any winter (or summer) experience at The Osthoff Resort should be a visit to Aspira. With a name meaning 'infused with spirit,' this 20,000-square-foot spa was designed to the principles of Feng Shui and is known for a treatment menu created to embrace the wisdom of indigenous cultures and to reap the benefits of the resort's surrounding ingredients of nature. Among its most popular offerings are the Elderberry Facial, Aspira Cranberry Anti-Aging Facial and Wild Chamomile/Ancient Cedar Pedissage.
So, for a legendary resort, world-class spa, a delicious food scene and homespun hospitality, travel to Wisconsin, more specifically to Elkhart Lake and The Osthoff Resort.