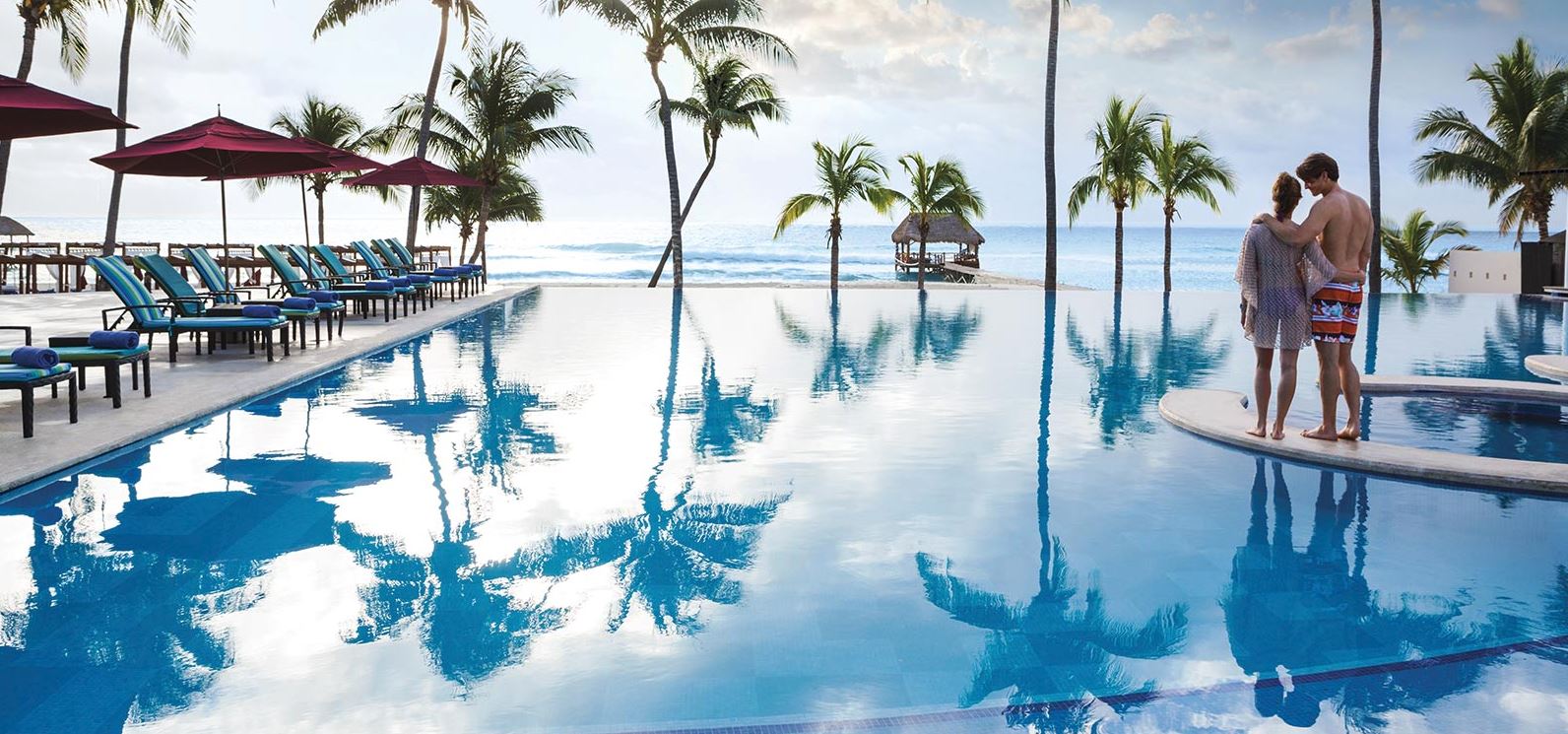 With a plethora of resorts to choose from in Mexico's idyllic Riviera Maya, the best properties go the extra mile to attract discerning guests. That's certainly the case at the Azul Beach Resort The Fives in Playa del Carmen, which recently unveiled a 43,000-square-foot expansion. The "Gourmet Inclusive" property is part of the Karisma Hotels & Resorts portfolio, an award-winning luxury hotel collection which owns and manages properties in Latin America, the Caribbean and Europe, encompassing 10 brands and seven exotic locations.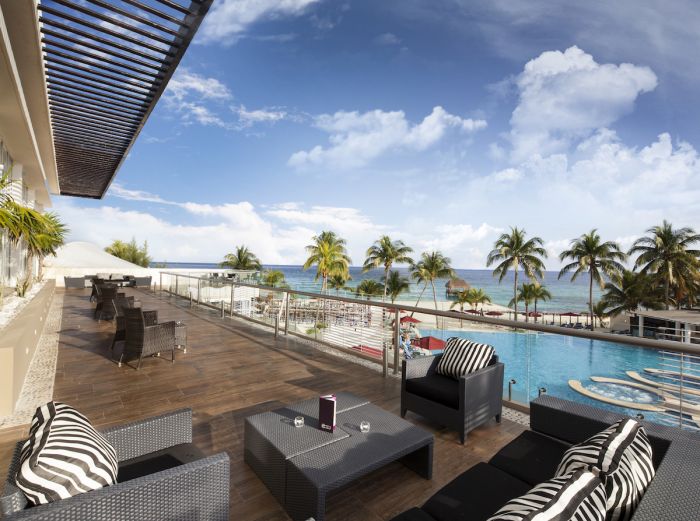 Karisma Hotels & Resorts
The new construction at Azul Fives, known as Villa 19, is a modern, high-end adults-only section of the resort which houses the property's first two heated pools, a happening day club and grill, and new sunny, spacious suites. The property also added a gorgeous new garden wedding venue allows for larger celebrations. Karisma has pioneered the "Gourmet Inclusive" experience which offers a la carte dining, premium alcoholic and non-alcoholic beverages, a full-service concierge, and 24-hour room service. The property has gotten other key upgrades as well.
Karisma Hotels & Resorts
Which of course means that the dining options are literally beyond compare in terms of the quality and variety on offer. Venues include a Thai restaurant, sushi bar, French bistro, Mediterranean café, Japanese-Peruvian restaurant and raw bar, a gourmet Mexican restaurant, Italian restaurant and global cuisine eatery. And that's in addition to the terrace Zky Bar with picture postcard views of the Caribbean, and the new Club 82 Wine Bar, the first international tasting room by California's acclaimed Jackson Family Wines. Of course, private dining is also an option should you wish to celebrate a special occasion.
Thanks to the expansion, luxury accommodations at Azul Beach Resort The Fives now include an additional 53 one, two, and three-bedroom "resort residences" as they're known, plus luxurious penthouses for those who really want to vacation in style. The spacious interiors with private terraces boast modern furnishings, living and dining areas, and premium bath amenities. The resort's residences, with their own pool and bar areas in many cases, are dotted throughout the impressive acreage thereby affording maximum privacy for all guests.
Natura Day Club & Grill is one of the resort's newest and coolest features, encompassing a poolside lounge, grill and bar serving craft cocktails and healthy cuisine on an outdoor wooden terrace. The design showcases the natural elements of the property's mangroves, which were carefully preserved for its beauty and importance to the local ecosystem. The adults-only space features a DJ jungle spa, yoga/wellness section and fire pit. The new expansive new heated Natura pool and swim-up pools personify the laid-back luxury Playa del Carmen is known for.
The recent renovation also includes a "refreshed and refined lobby" and a newly expanded beachfront infinity pool, fronting one of Playa del Carmen's most picturesque stretches of beach. With 150 loungers and 40 cabanas, plus a central circular bar with hanging rattan chairs, it's designed to be a "chic oasis for guests to relax or revel", whether you're more in the mood for swimming laps or just catching some rays. The beach is also large enough to accommodate private parties complete with live music and inventive staging for a Moroccan themed event, for example.
One of the property's most impressive features is the beautifully designed 15,000 square foot Vassa spa. Created with an "elegant, tropical Zen ambience" that is instantly relaxing it overlooks a cenote, a natural water feature caused by cavities in limestone that are sacred to the Mayans and are specially associated with the Riviera Maya. The spa features a reviving and refreshing hydrotherapy circuit, 11 treatment rooms including a Couples Suite and Bridal Suite, a full menu of massages, reflexology and Shiatsu; facials and other body treatments, and a beauty salon.
A couple of other points to note: the resort has a Wine Spectator award-winning wine list was crafted by sommeliers who work with their chefs to "ensure that your selections beautifully complement culinary creations from our kitchens." And it's staff are incredibly friendly and welcoming, making you feel like part of the family from the moment you check in. This is part of Karisma's "Personalized Service" ethos which is more than just a marketing ploy. The staff is obviously treated well by their employer and this resonates with every interaction.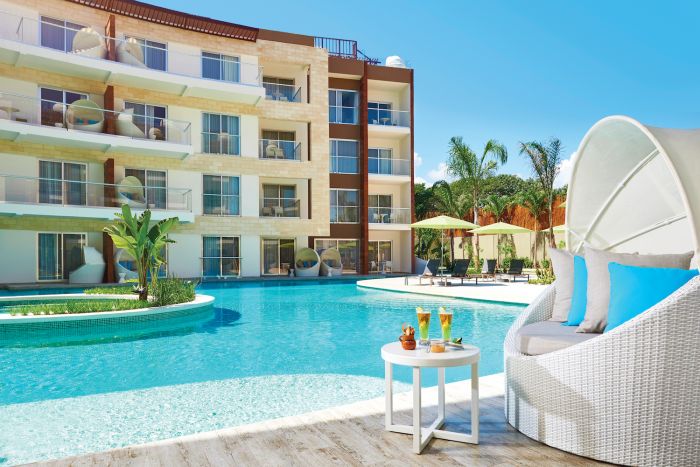 Karisma Hotels & Resorts
"With the debut of Villa 19, we are delighted to expand upon the family-friendly Azul Beach Resort The Fives Playa del Carmen by offering a special space for adult guests only," says Kelly Poling, Senior Vice President of Marketing at Karisma Hotels & Resorts. "The resort remains catered to families and guests of all ages, but now we're able to deliver a sophisticated yet laid-back beachfront experience that's destined to become one of the region's most coveted vacation spots. The contemporary setting and authentic Mexican design of Villa 19 is an elevated and cool haven from which adults can enjoy the resort's only heated pools, gourmet food and drinks, top-notch service and entertainment, and exclusive amenities."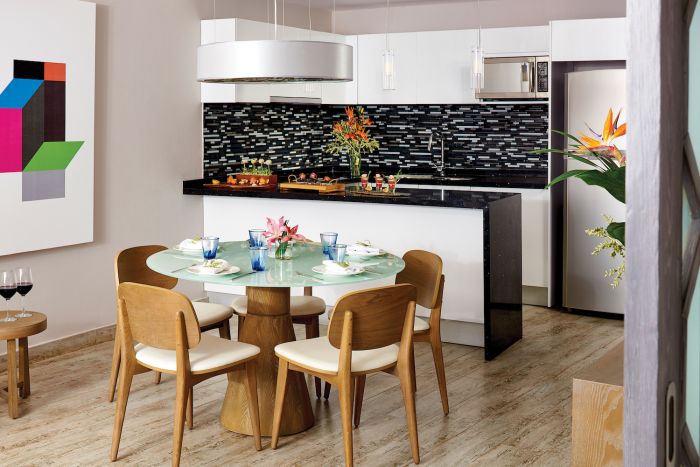 Karisma Hotels & Resorts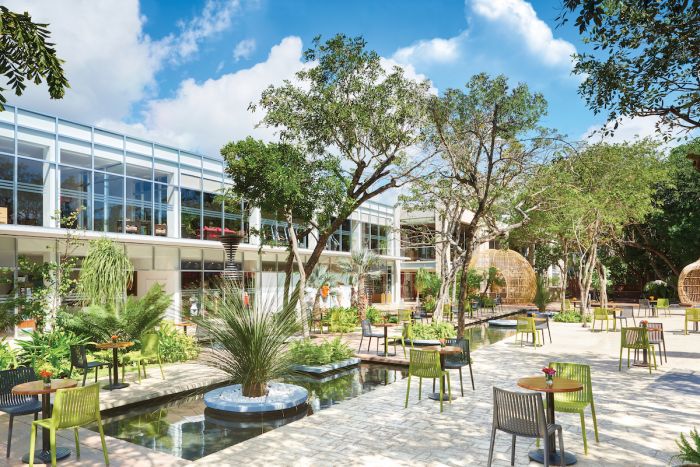 Karisma Hotels & Resorts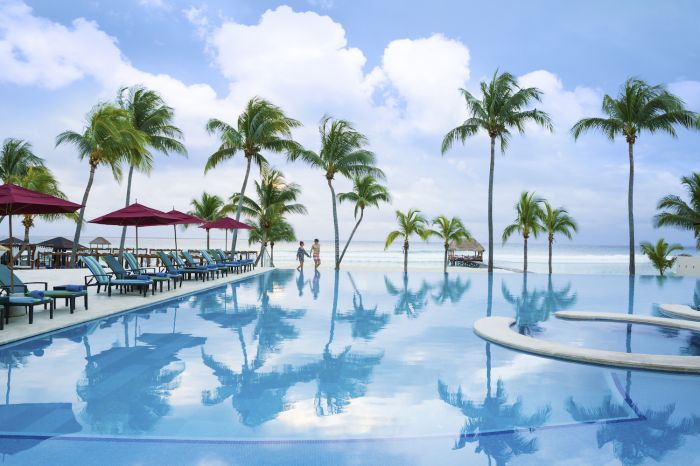 Karisma Hotels & Resorts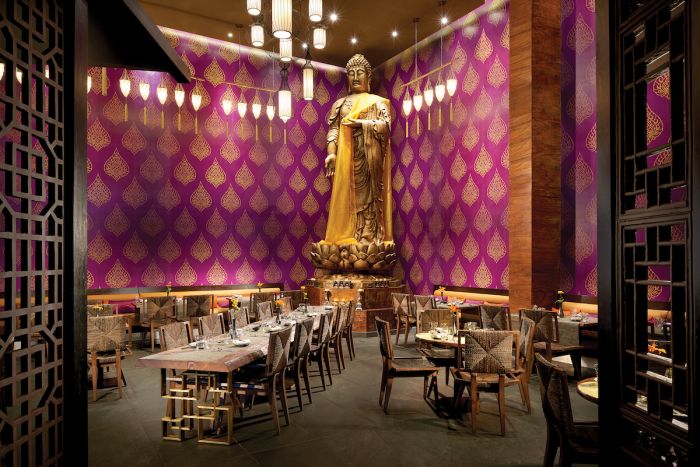 Karisma Hotels & Resorts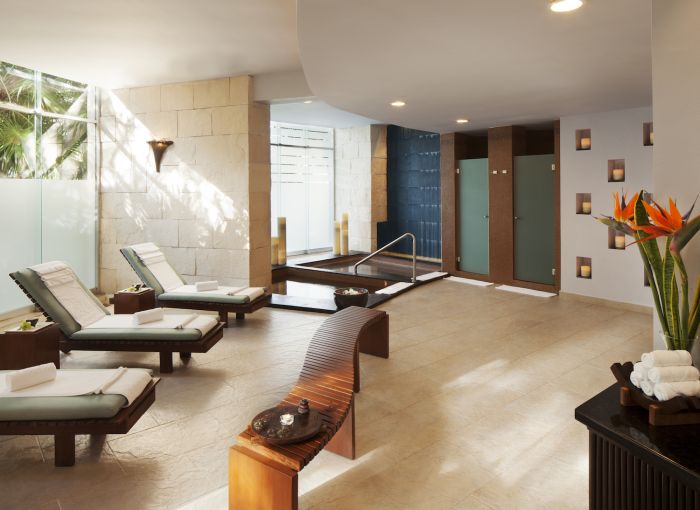 Karisma Hotels & Resorts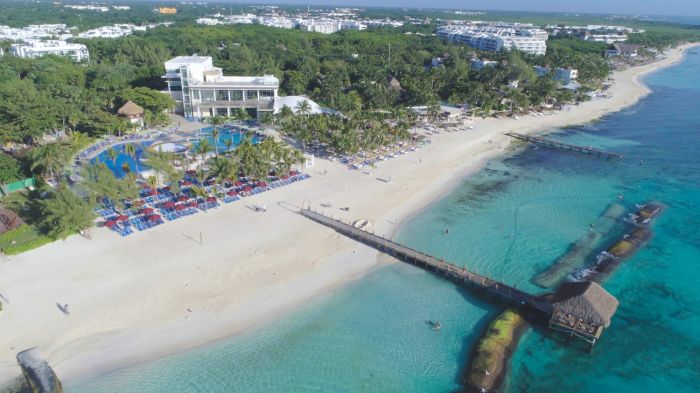 Karisma Hotels & Resorts