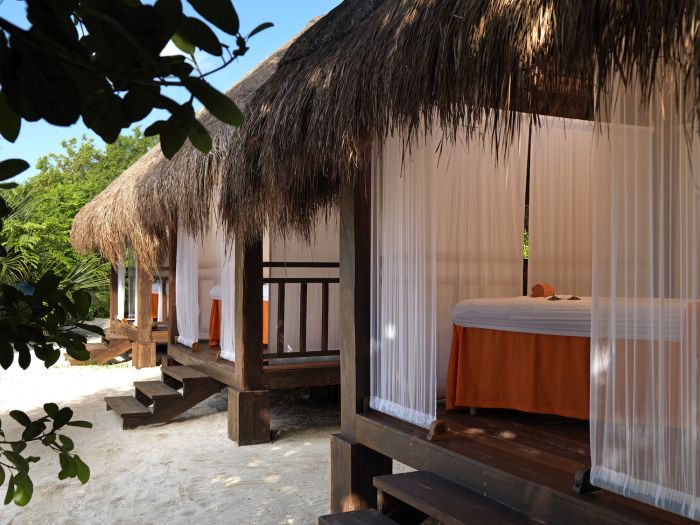 Paradisus
The sheer variety of luxury resorts lining the pristine beach of Playa del Carmen, Mexico can be overwhelming. Winnowing the choice down to all-inclusive properties narrows the search somewhat; zeroing in on adults-only options reduces it even further. Yet before you've gone too far into your research one name will definitely stand out: Paradisus Playa del Carmen - La Perla. Located 45 minutes from Cancun International Airport, the property located within the larger Paradisus Playa del Carmen complex is a truly elegantly casual retreat benefiting both from exclusivity and access to the wide range of amenities at its larger parent.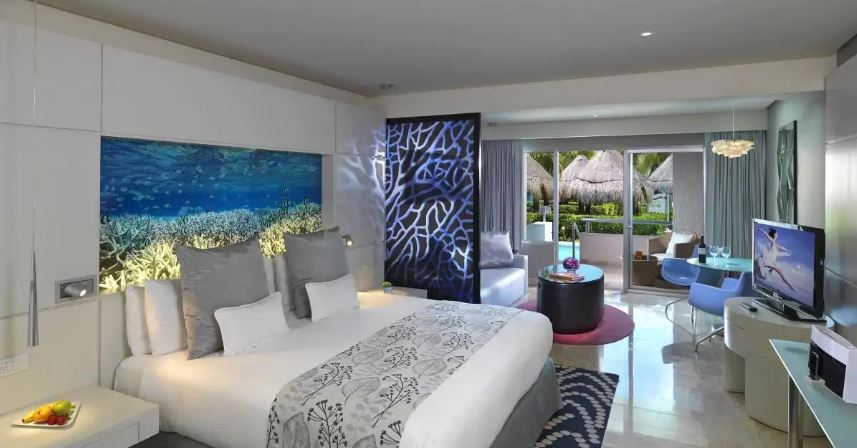 Paradisus
La Perla is comprised of 394 stylishly appointed suites in a building with its own VIP entrance, including 60 swim-up suites with direct access to the postcard-worthy pool reserved for La Perla guests only and refreshingly free of screaming children. Within La Perla the ultimate experience is Royal Service, for which 120 suites are reserved along with two 1,550-sq.ft. Royal Service Presidential Suites that qualify as some of the most luxurious accommodations in all of Mexico. The free-form pool lined with chaise lounges and thatched-roof palapas has both a swim-up bar and poolside grill, while a boardwalk leads to a private section of stunning white sand beach reserved for La Perla guests.
Paradisus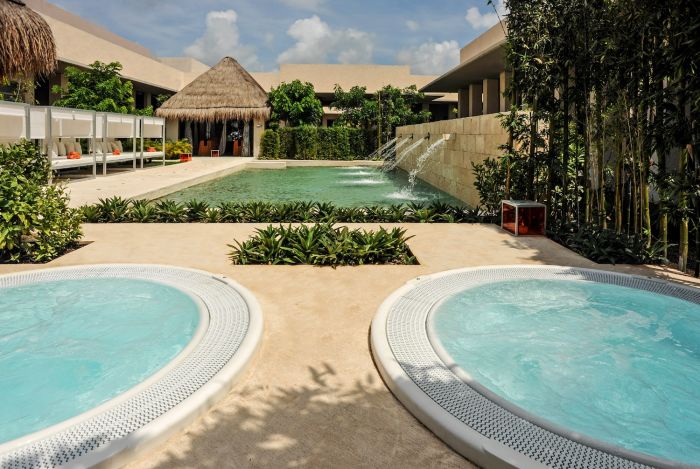 Paradisus
All Royal Service suites have Jacuzzis on their private terraces, and Royal Service guests have access to a private lounge with an all-day gourmet snack buffet and a complimentary bar stocked with premium wines and spirits. Highly trained and personable butlers look after every Royal Service guests, elevating the experience exponentially. A dedicated cell phone is provided upon check-in so you can communicate with your butler at all times to arrange spa appointments, dry cleaning, special deliveries to your suite, restaurant reservations and more.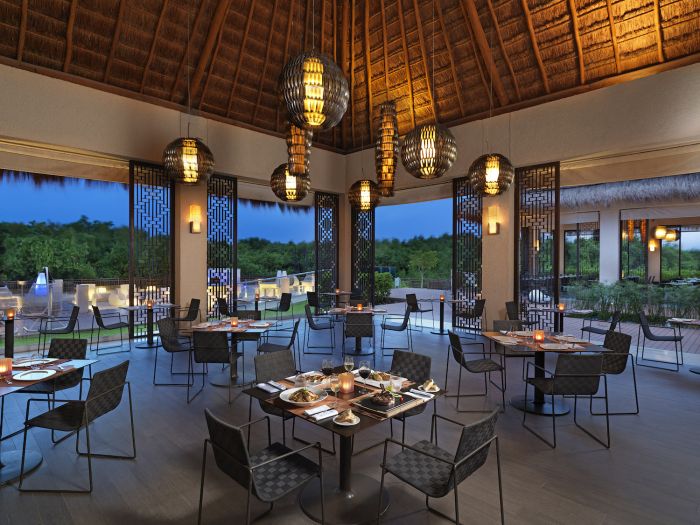 Paradisus
La Perla Royal Service guests have their own perfect, private restaurant called La Palapa, which offers casual fine dining in a semi-alfresco environment. The menu focusing on fresh ingredients is international in nature and guaranteed to appeal to all. It is just one of 14 restaurants which along with 11 bars makes up one of the most impressive and varied culinary offerings of any resort in Mexico. The star of the show is Passion by Martin Berasategui, an exquisite experience from a Michelin-starred chef which is considered by many to be one of the area's best restaurants.
Also worth visiting are Fuego, a Latin fusion favorite that features ceviche and a raw bar in three different venues; and Bana, a contemporary Asian eatery with Japanese Tatami mat flooring, a zen-like terrace, Teppanyaki tables and an adults-only sushi bar; Mole, offering Mexican contemporary cuisine including a special "live" quesadilla area. On the bar front, be sure to experience Toji, a Japanese-inspired molecular mixology concept starring sake specialties; and the M Bar, with its curated wine cellar and exclusive themed martini selection.
Paradisus
Mindful of its presence within nature and especially its incredibly beautiful natural setting, Paradisus is "committed to achieving balance with the environment around its properties," and La Perla is a shining example. It's expressed in the organic and eco-friendly interior design and decoration, with a predominantly neutral palette and natural materials, but also in locally-inspired dinner menus and environmentally conscious in-room amenities. The property's YHI Spa is perhaps the best demonstration of how well and in harmony this can be done. The 19,00-sq.-ft. facility complete with fitness clubhouses 14 massage cabins, wet and dry saunas and hydrotherapy stations which Royal Service guests can experience at no extra charge, after which booking a treatment leads to the ultimate in relaxation.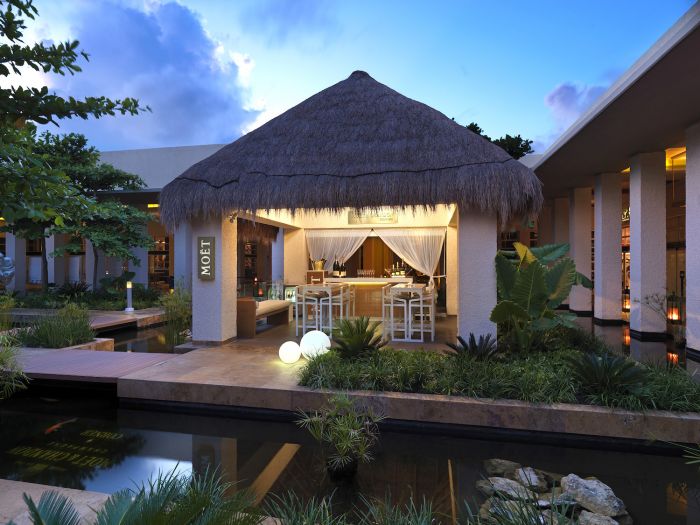 Paradisus
The resort is part of the Spain-based Meliá Hotels International portfolio, which operates over 370 hotels in 43 countries on four continents, including Gran Meliá, Meliá, Paradisus Resorts, ME by Meliá, Innside by Meliá, and Club Meliá properties. Yet it manages to deliver a level of personal service and attention to detail at each one that creates the feeling of a boutique hotel stay every time. The number of awards that Paradisus alone has garnered in recent years alone is too numerous to mention, but include accolades from the World Luxury Restaurant Awards, World Luxury Spa Awards, and World Luxury Hotel Awards. Writing about La Perla, the latter dubbed it "the perfect Playa del Carmen beach vacation for those in search of luxury and exclusivity."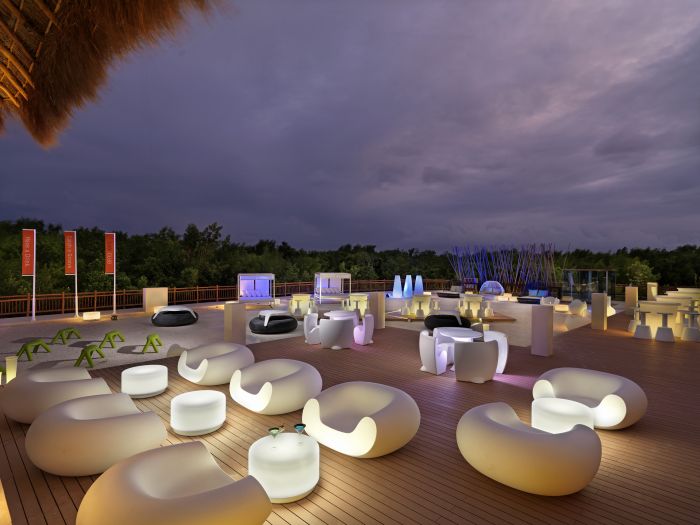 Paradisus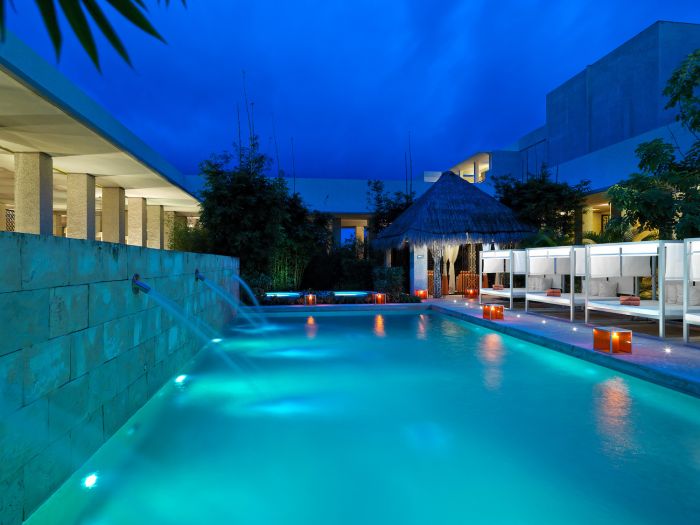 Paradisus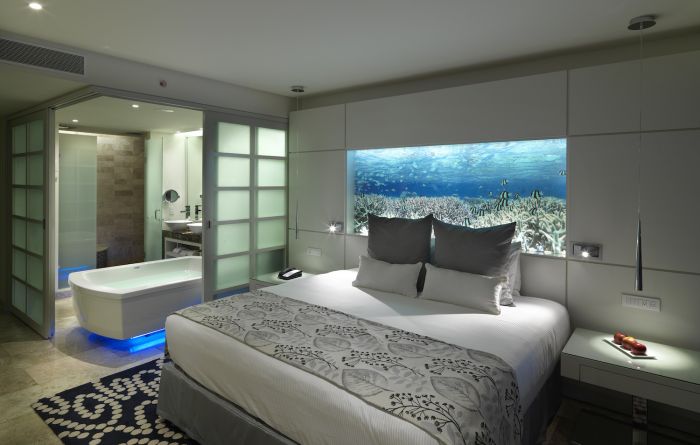 Paradisus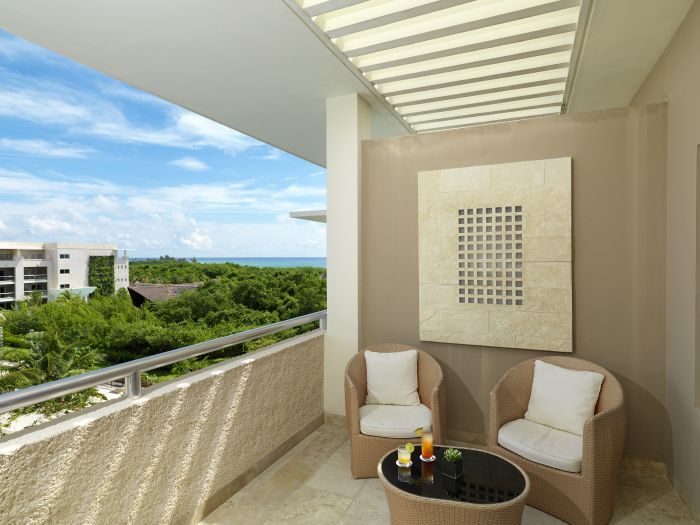 Paradisus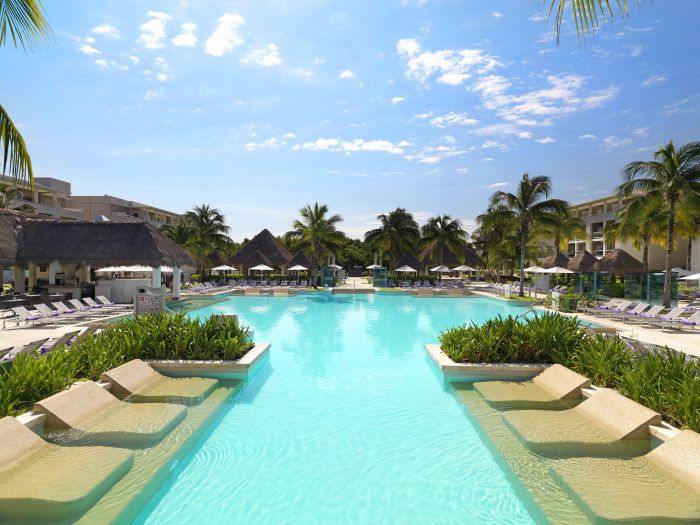 Paradisus
Search Luxury Vacation articles for more options