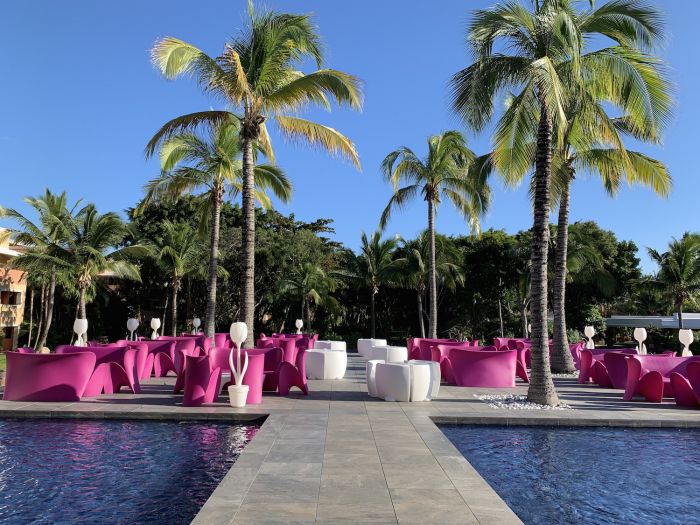 Beth Graham
It's just one hour from the hopping party scene of Cancun, but is lightyears ahead of other resorts with amenities. Barcelo Maya Grand Resort, on the Yucatán Peninsula's pristine stretch of Caribbean coastline known as Riviera Maya, is the destination for those looking for the perfect mix of fun and tranquility. And the best news of all: it's all-inclusive.
The resort is actually five (soon to be six) resorts in one sitting on a mile-long stretch of white sand beach. Guests of the resort's four main properties, Barceló Maya Beach, Barceló Maya Colonial, Barceló Maya Caribe, and Barceló Maya Tropical have access to the amenities of each adjoining property, making it four resorts in one. Those who opt for the AAA Four-Diamond Barceló Maya Palace Hotel, the luxury, high-service property, have exclusive access to their own private restaurants, pools and other amenities, in addition to all activities throughout the resort. A double-decker bus shuttles guests from one resort to another although all are easily walkable.
The resort includes more than 2700 guest rooms, ranging from oceanfront suites to swim-up rooms located on a private pool to family-friendly apartments. In late 2019, a new adult-only resort will open on the property with premium services.
Amenities You Never Imagined in a Resort
In total, Barcelo Maya Grand Resort features 22 restaurants that span the globe in terms of cuisine. Guests can choose from casual to elegant, Italian to Asian, and kid-friendly to adults-only. For more casual meals, there's a 24-hour sports bar with theater seating. The property hosts three theaters that feature nightly live entertainment and two nightclubs for late night dancing. The resorts spare no expense with a fully-equipped fitness center and luxury spa including a hydrotherapy circuit. Guests will never feel the need to leave the resort with an onsite shopping mall and there's even a market with locally-made artisan products.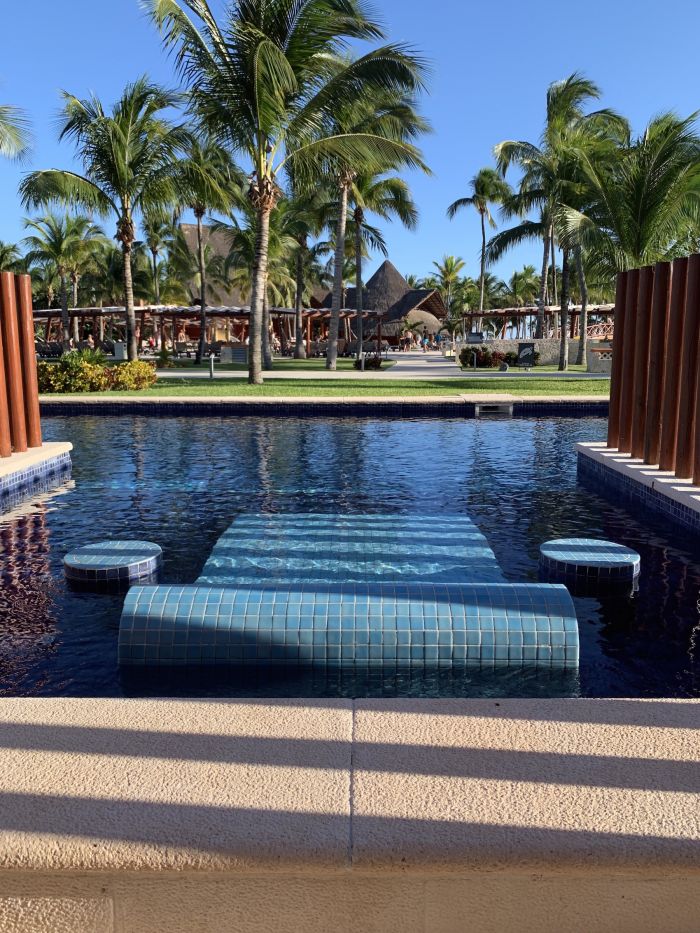 Beth Graham
A Playground for All Ages
This multi-faceted resort offers something for everyone making it the perfect multi-generational vacation destination. There are 10 swimming pools including both family-friendly and adult-only options and a water park where little ones can play safely while older guests can learn to surf on a wave pool. There are plenty of fun things for land lovers to from mini golf to zip lining to a bowling alley. Be sure to save time to enjoy the beach and your choice of water sports from snorkeling to scuba to parasailing. And if that doesn't keep you busy, the resort is one of the first to have its own adventure park onsite, with zip lines, a hybrid zipline/roller coaster, a free-fall experience, bungee swing, and rope courses.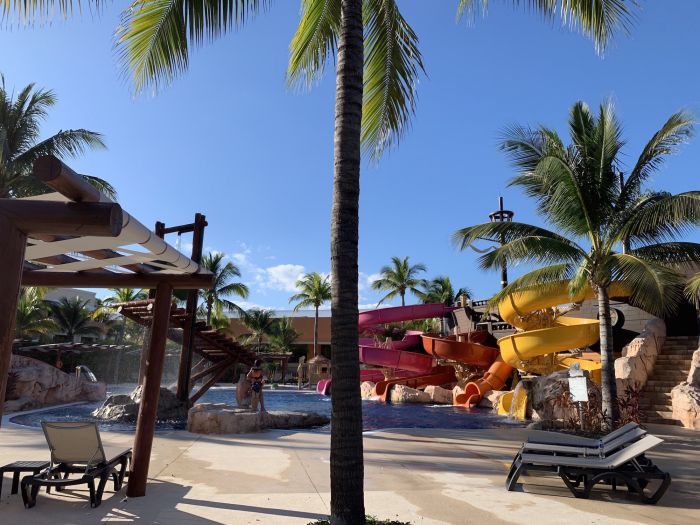 Beth Graham
The family-friendly water park at Barcelo Maya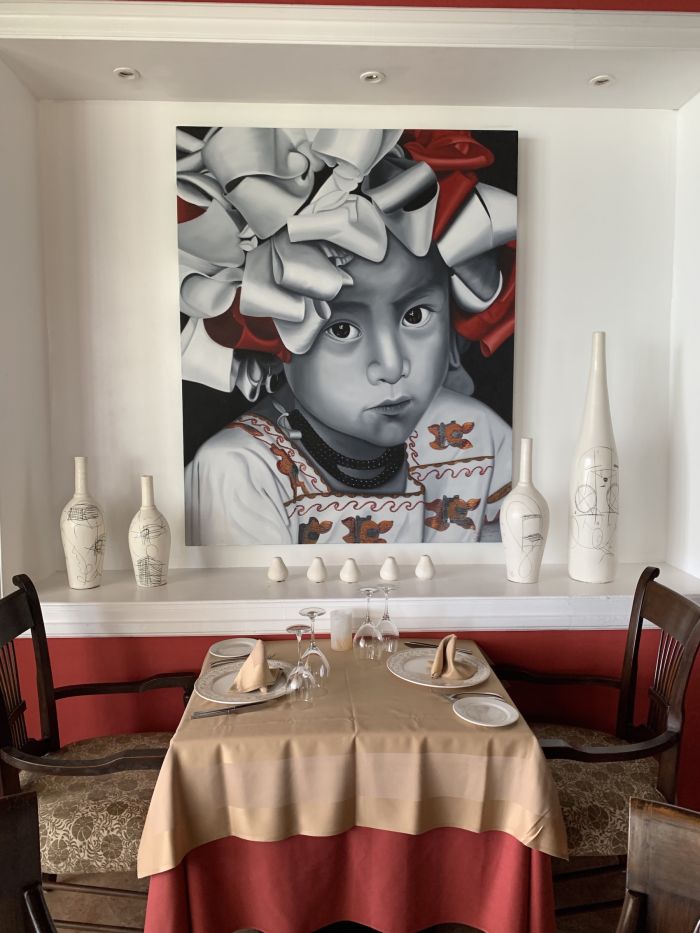 Beth Graham
Fine dining options among the resort's 22 restaurants
Beth Graham
Bowling is just one of the resort's many all-inclusive activities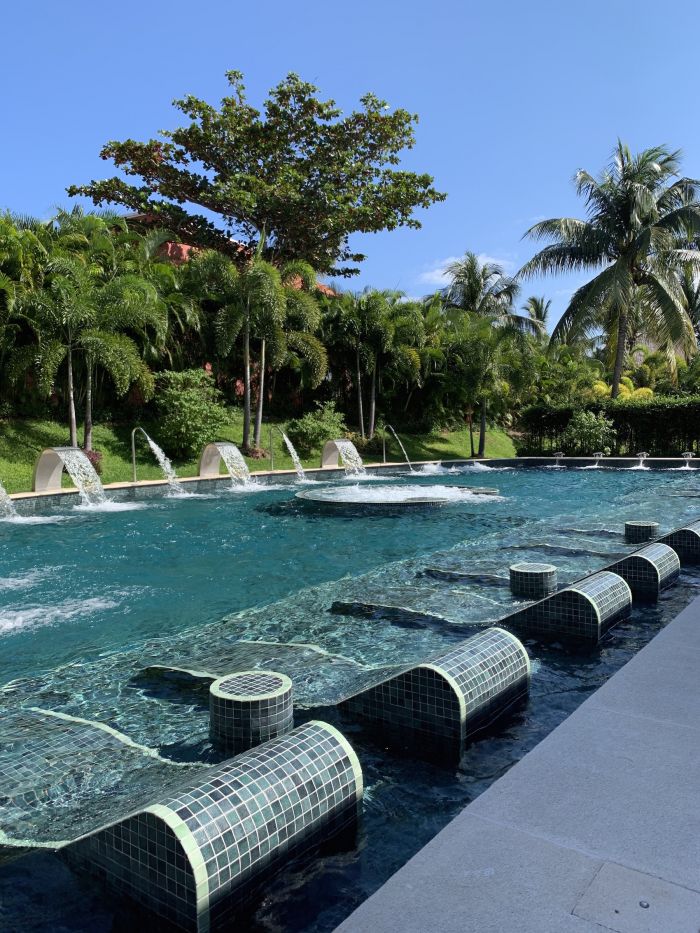 Beth Graham
The outdoor hydrotherapy pool at Barcelo Maya