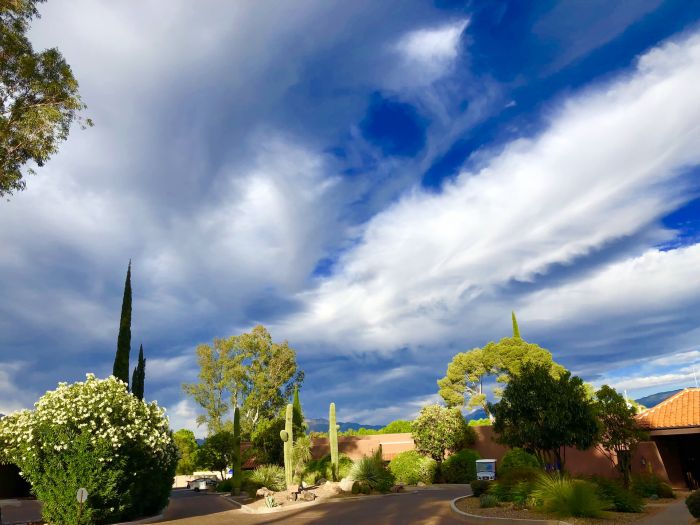 Susan Kime
The sounds of the high desert awaken me – again. Cactus Wrens, Lesser Goldfinches, Mourning Doves, Hummingbirds, and far distant, the soft chime of Soleri Bells. I lived in Tucson for 26 years – much happened here: I received my advanced degrees and certifications, our children grew up, we moved five times, and finally moved to Utah. But sensual memories return quickly. And they are here again at Canyon Ranch, where I attend the Wellness Tourism Association Conference.
This Conference, unlike most, is a true blend of affective and cognitive: I feel a lot, I learn a lot. I experience great therapies as well as learn about emerging trends in wellness. I also learn how this discipline radiates outward to multiple diverse areas. But before attending the conference, I walk the property, joyfully lost, yet remember the high desert enchantment of years before, especially with the sound of water.
Because there is usually so little rain in the desert, when it does rain, the sound – like that if ripped silk, seems miraculous, exquisite, fragile. I remember how many of the great religions of both Eastern and Western cultures, began in deserts reeling from impossible heat to healing rain.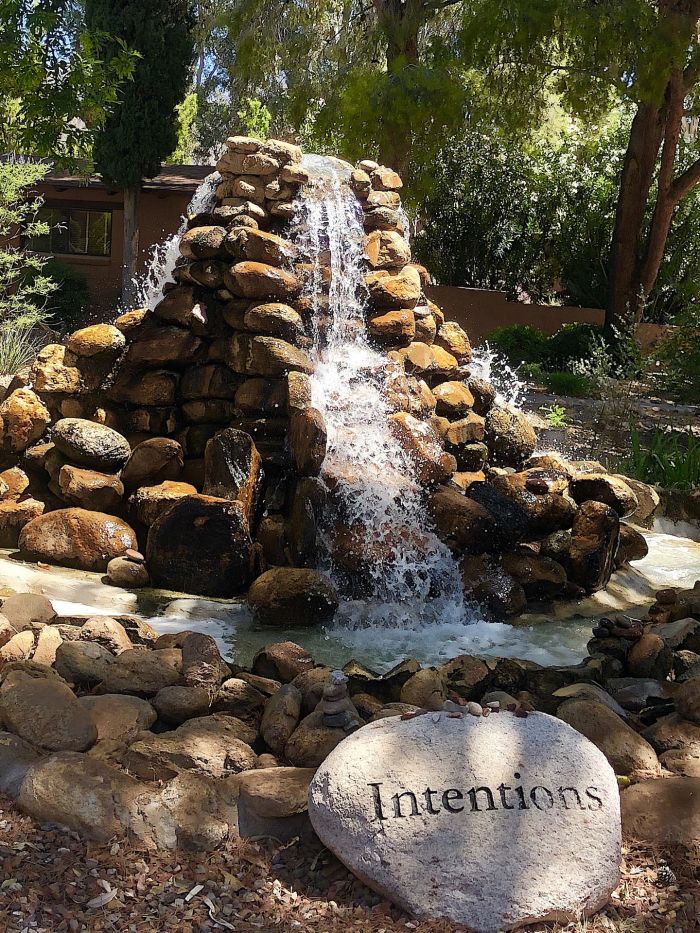 Susan Kime
I find much to savor in Canyon Ranch's lively streams and fountains that run through the property, especially in the Meditation Garden, where flowers, ponds, and small waterfalls blend sound and color, creating a profound, ineluctable peace.
But then, the acquisition and, of equal importance, the restoration of peace is what Canyon Ranch does so well.
It is a wellness resort, with access to multiple modalities that include resonance, acupuncture, Native drumming, Watsu, all types of Yoga including Aerial. Guests explore, rebalance, and revitalize, so that in returning to the world outside Rockcliff Road (the address of Canyon Ranch) guests can face it refreshed, with new strategies for maintaining the well-being that emerged here.
By 2020, next year, according to research from the Global Wellness Institute, between $4.2 to 4.6 trillion USD will be spent on wellness and health tourism. Many of the speakers discussed the trends that are emerging from such fiscal growth. The three below well characterized much of the conference's philosophical thrust.
Andrew Gibson, the Wellness Tourism Association Chairman, discussed two emerging trends, based on data from multiple sources. He said first that domestic wellness tourism will override international wellness tourism in the next five years. "Many times, for whatever reason," he said, "people want to be closer to home." Second, Mr. Gibson said that health and fitness have become global selling points in real estate and hotel markets. There are 740 wellness lifestyle real estate communities that are built or in process across 34 countries. Lake Nona was the example he mentioned. Outside of Orlando, it was built based on the view that health care and life science facilities in close proximity to one another will accelerate innovation in well-being strategies. Wellness real estate was a $134 billion USD in 2017, and is projected to grow to $198 billion by 2022.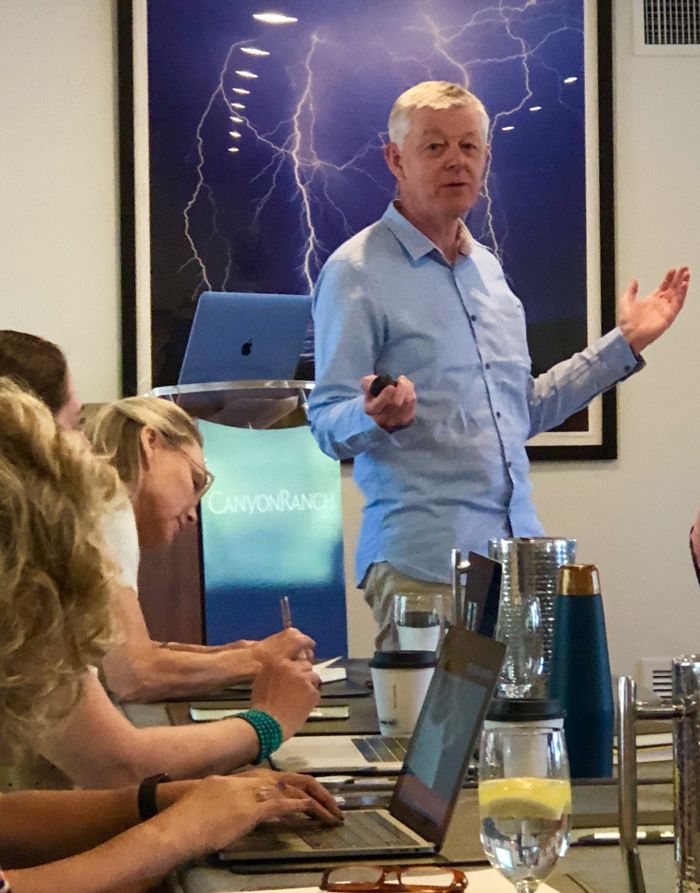 Susan Kime
Emlyn Brown, VP of Well-Being at Accor Hotels, discussed health trends at Accor. He is working on the well-being of guests, by enhancing the quality of sleep in Accor hotels, as well as testing out Nap Bars, pods that can be used for napping in work and hotel spaces; as well as creating better nutrition focusing on gut health; and creating more socialized sports possibilities during hotel stays.
Dr. Richard Carmona, Chief of Health Innovations at Canyon Ranch, explained the consistent trend he sees in the curated wellness/health experience that will allow for effective, sustainable, behavioral change. Such change is based on digitization and sees a time when a chip will be implanted under the person's skin that reports a person's personal wellness information. He concluded by saying, "We are moving from the disease model to a more sustained wellness model, where wellness is no longer a luxury. We are looking toward the democratization of luxury. A potent idea."
This idea leads back to the wellness treatments I experienced at Canyon Ranch. I could have had medical wellness tests and therapies, Intuitive Archery, Aerial Yoga, lifestyle assessments and enhancements, Soul Journeys, all guided by licensed practitioners. But I had only three days and little time, so I chose Acupuncture, Acutonics, a type of resonance therapy, and a Chinese Herbal Consultation.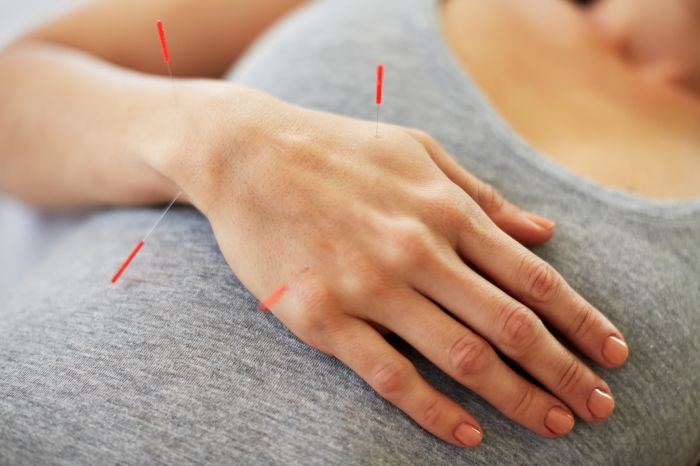 Canyon Ranch
My fear of needles was why I chose Acupuncture, and amazingly, I felt no needle puncture except one on my head that was like a bee sting. The Acupuncturist told me, "That is a blocked channel." Soon, the pain disappeared. The Acupuncturist then used resonance therapy, with tuning forks, called Acutonics, that produced sound waves. It felt unusual, but I felt less stressed afterward. My body energy, called Qi, or Chi, seemed to be more active after the treatment as I walked the periphery of the property, not lost this time, and took in the cool, crisp air of the high desert twilight.
The Chinese Herbal Consultation was an educational lesson in how Chinese herbs work, and have worked for over 4000 years. I was given a questionnaire, had a discussion with the certified Chinese herbal practitioner. The next day, she provided me with a detailed report on the herbs I could be using to rebalance my perceived patterns of disharmony. I was given guidelines, recipes, as well as suggested herbs.
Perhaps because of these therapies, with new camaraderie and knowledge acquired, I did feel better. I was not transformed, but felt instead transposed. Transposition in music refers to the process of moving melodies, or harmonic progressions to another key, while maintaining the same tone structure.
Here, the ever-present, dissonant issues I experienced upon entering Canyon Ranch were still there when I left, but they seemed quieter, more consonant, more tolerable, and in a less strident key. They were softened by sound memories of the streams and waters at Canyon Ranch, enhanced by the vibrant desert flora, and by the warm sun on the Sonoran Plateau. Because of such transpositions, I return to the mountains of Utah with more peace, and a new sense of interior sanctuary.
www.wellnesstourismassociation.org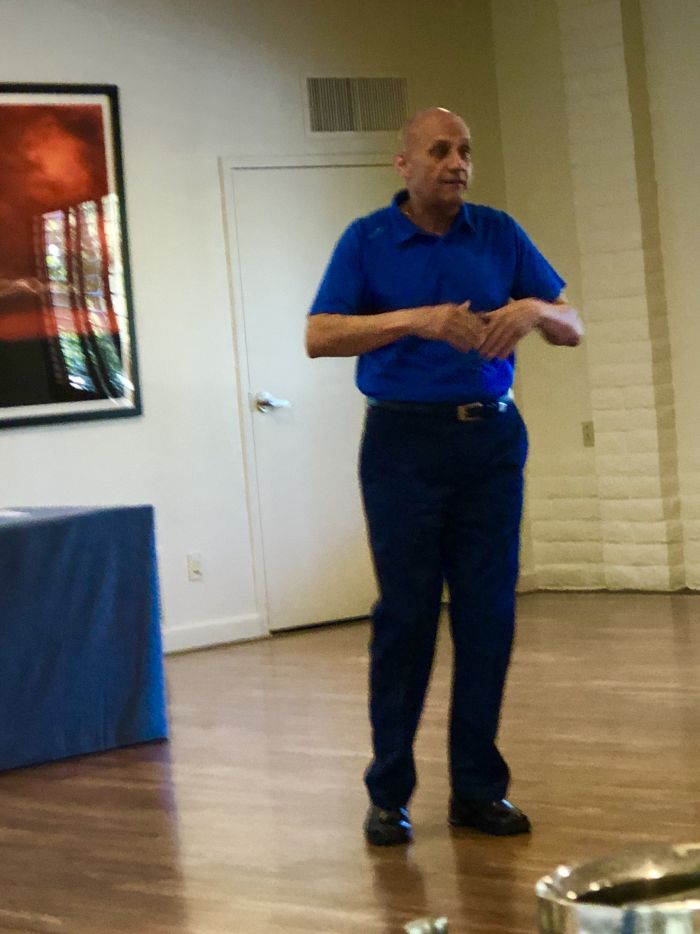 Susan Kime
Dr. Richard Carmona, Chief of Health innovations, Canyon Ranch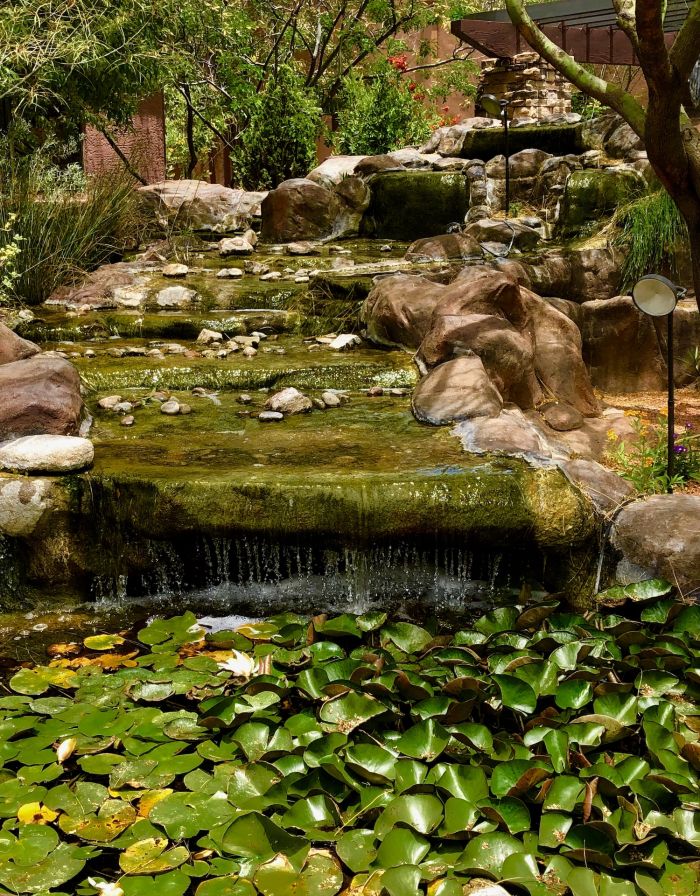 Susan Kime
Desert Waterfall in Meditation Garden, canyon Ranch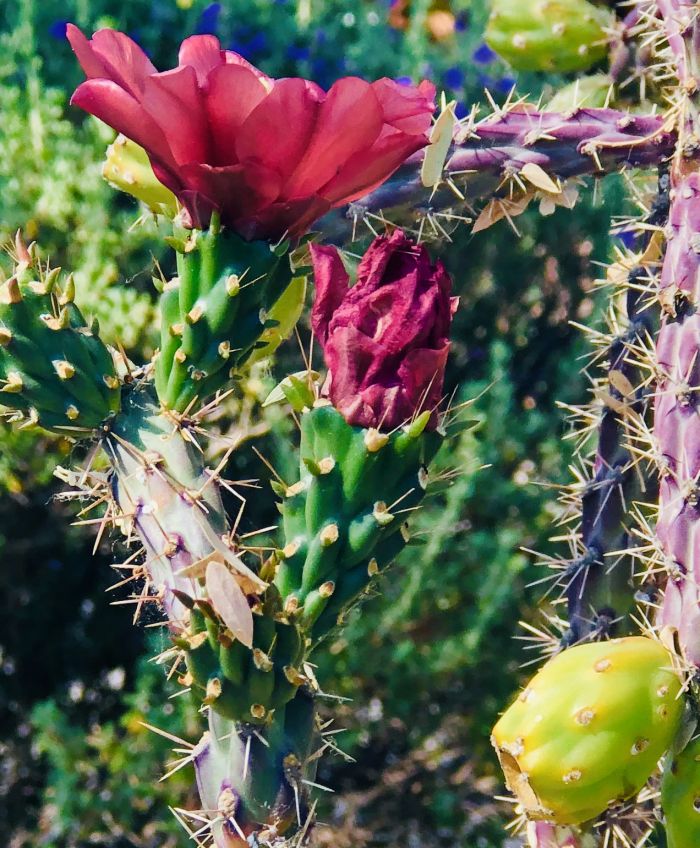 Susan Kime
Prickly Pear Cactus In Bloom, Canyon Ranch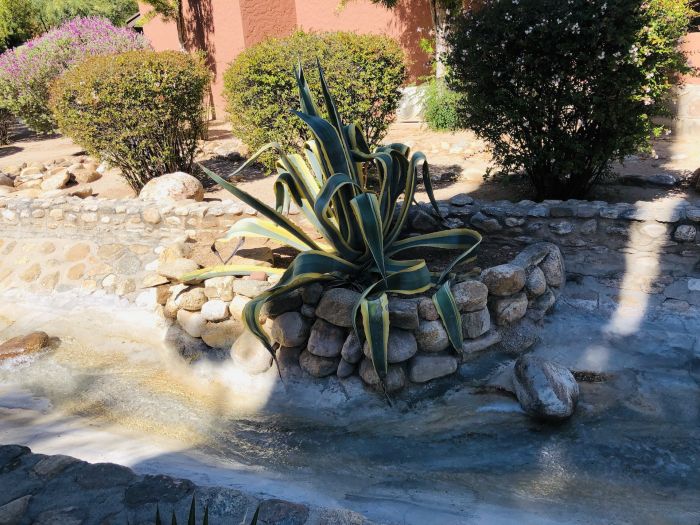 Susan Kime
Desert Agave Near Stream On Canyon Ranch Property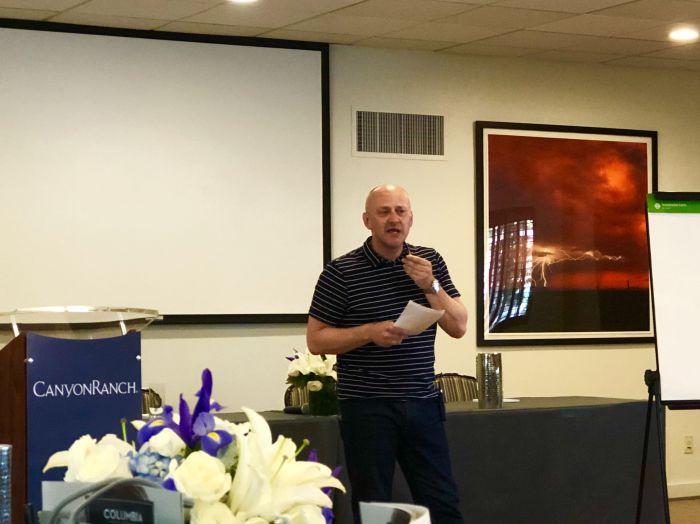 Susan Kime
Emlyn Brown, Vice President of Well-Being, Accor Hotels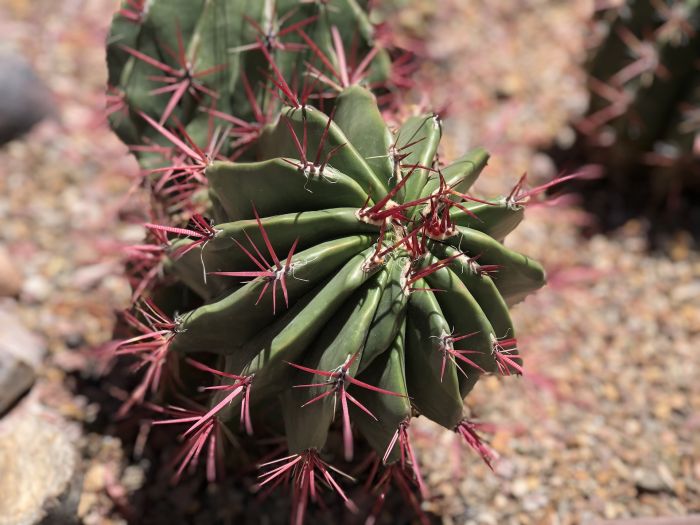 Susan Kime
Small Barrel Cactus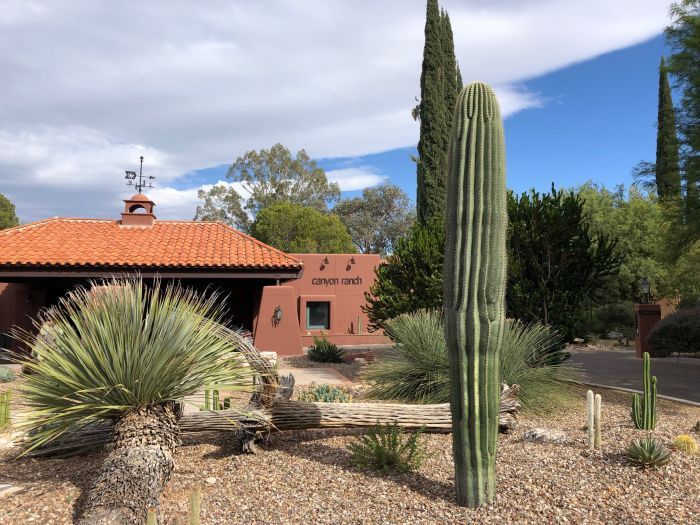 Anne Dimon
Near Entrance, Canyon Ranch Clubhouse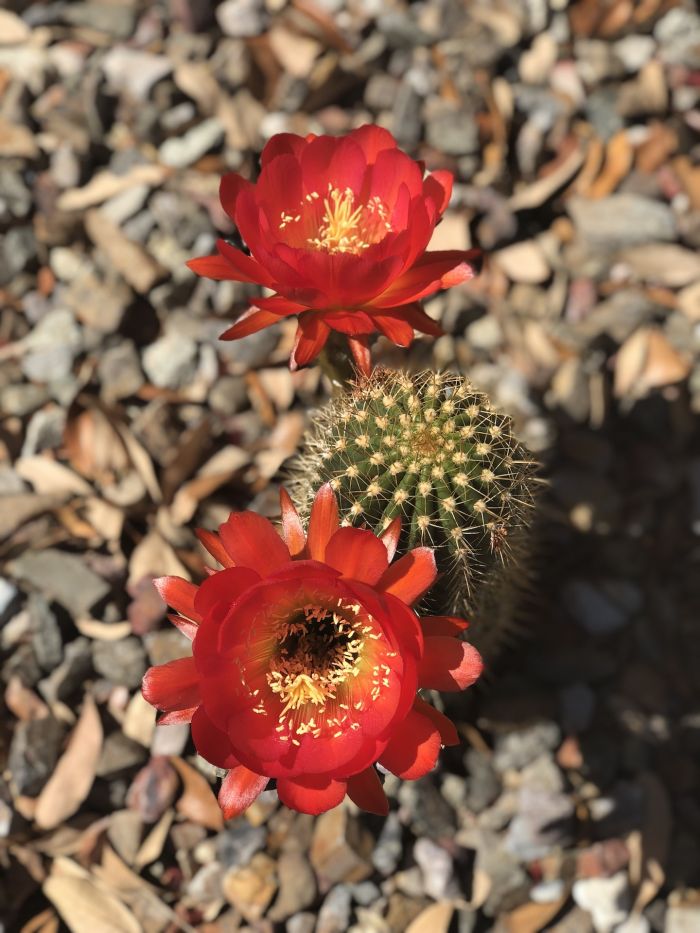 Susan Kime
Barrel Cactus in Bloom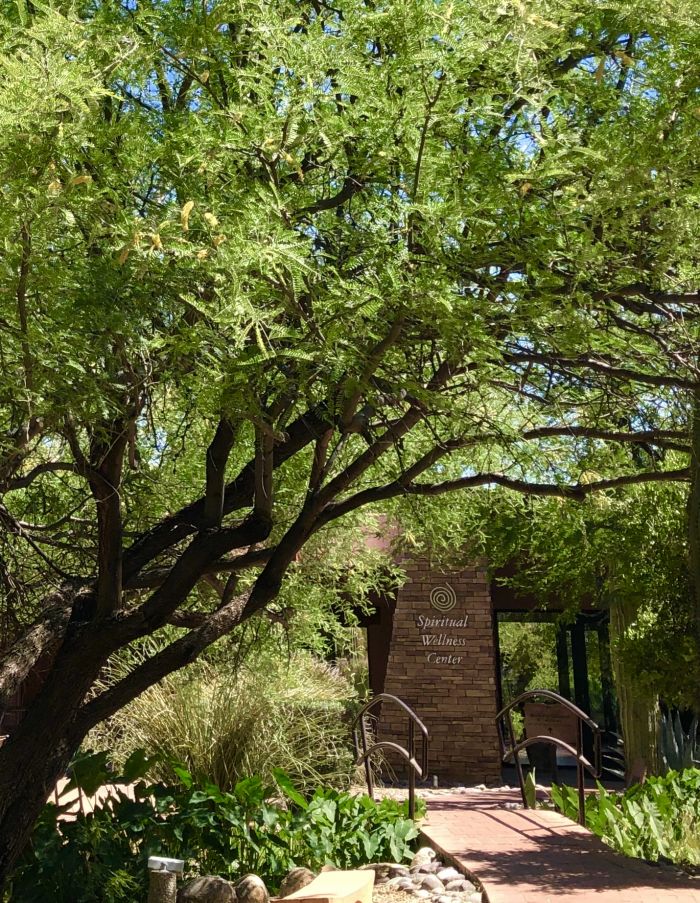 Susan Kime
Spiritual Wellness Center, Entrance to the Meditation garden.