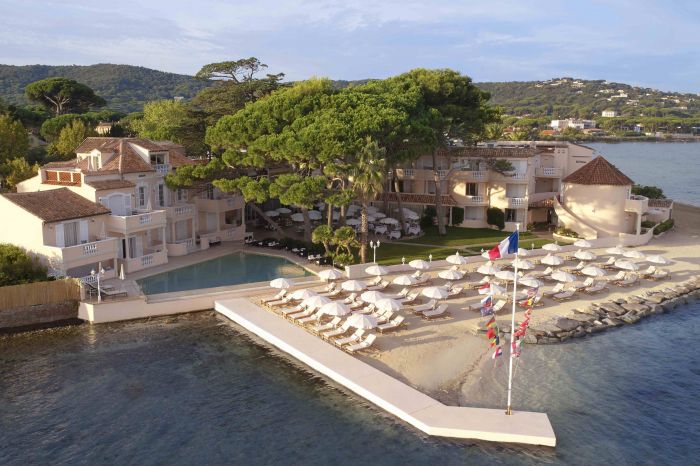 Cheval Blanc Saint Tropez Photo by F. Nannini
In a village known as much for its discretion as its devotion to decadence, it's appropriate that Cheval Blanc, a name well-known to the well-heeled, discreetly opened with very little fanfare in tony Saint Tropez. It's the fourth abode in the brand's portfolio of luxury properties, with others in Courchevel, the Maldives and St.-Barths. But despite the quiet May arrival, Cheval Blanc Saint Tropez is already making waves.
Acquired by the Louis Vuitton Moet Hennessy group in 2016, the posh pink villa known as La Résidence de la Pinède was transformed into an intimate pied-a-terre just minutes from the port. Famed French architect and designer Jean-Michel Wilmotte reduced Cheval Blanc Saint Tropez's room count from 36 to 30, allowing for hyper-personalized service from staff members with titles such as majordome and ambassador, and eager-to-please willingness to indulge just about any whim. Breakfast in bed? Oui! Prepare a picnic for the beach? No problem!
Interiors were refreshed with Cheval Blanc's hallmark contemporary classic style, and infused with a soothing palette of creamy neutrals, muted woods, and splashes of vibrant blue to match the Mediterranean Sea outside wide picture windows. Cheval Blanc Saint Tropez also boasts the village's only Guerlain Spa, a serene respite with wellness and beauty treatments, and exclusive products such as custom perfume blends, including Riviera Chic, a scent developed specifically for the property by Thierry Wasser, Guerlain's perfume creator. Don't miss the secret garden in back, surrounding an ancient olive tree. It's the ideal hideout for reading or napping.
What remained untouched, thank goodness, is the three Michelin-star restaurant La Vague d'Or, with Chef Arnaud Donckele conjuring his imaginative Mediterranean cuisine, as he has since 2005. A meal here means stellar Provencal dishes created by the best of the best. Served beneath the towering parasol pine trees on the outdoor terrace, with views of the Gulf of Saint Tropez, the experience doesn't get more pinch-me.
When not sipping champagne by the infinity pool or bronzing on the private beach, set off from Cheval Blanc's boat dock to explore the Côte d'Azur coastline, or book the hotel's Bentley for a trip out to Pampelonne Beach or the nearby vineyards of Cotes de Provence.
Return for a custom cocktail at Le Bar and toast to the art of the subtle and the sublime---seamlessly fused and expertly executed at Cheval Blanc Saint Tropez.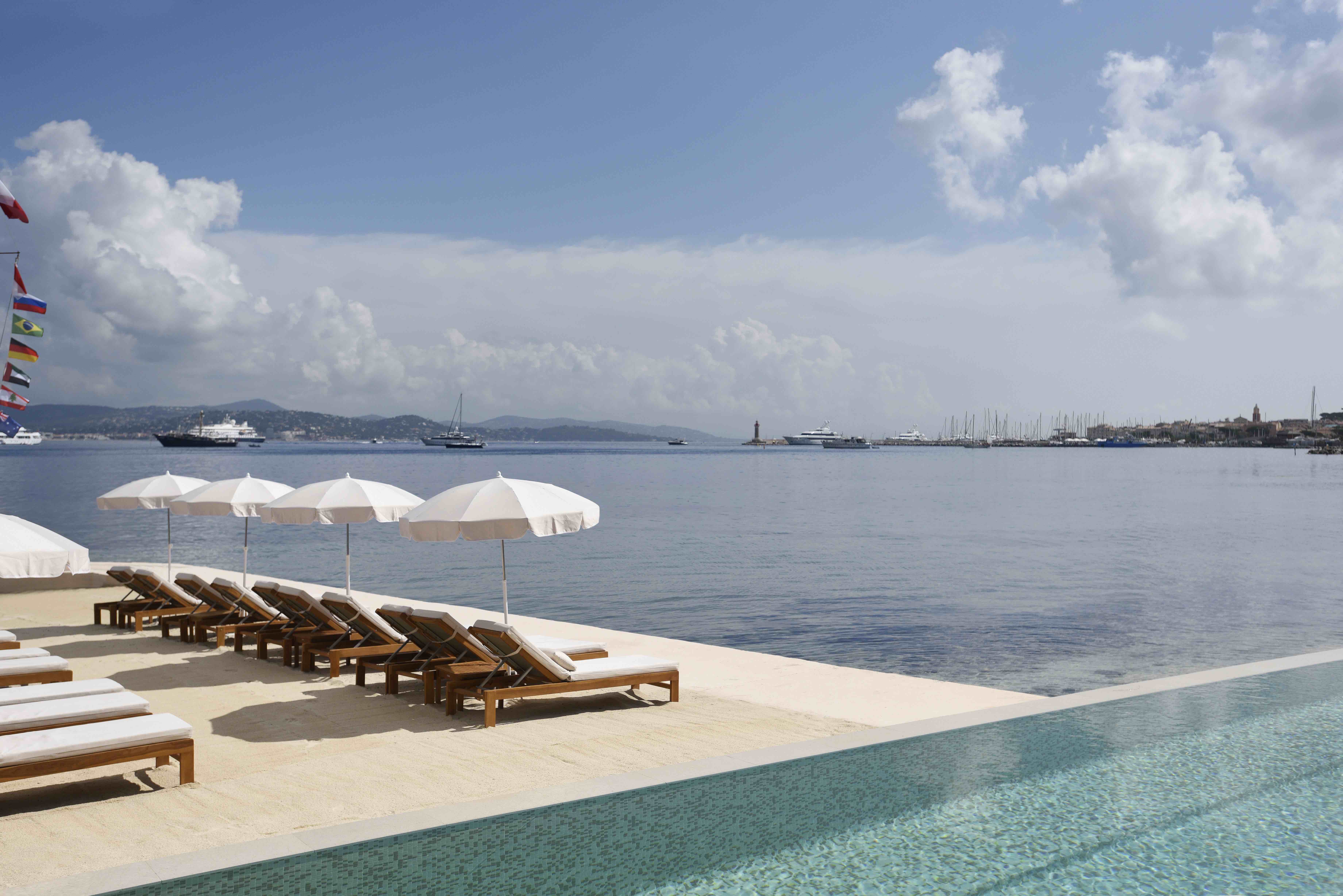 Photo courtesy of Cheval Blanc Saint Tropez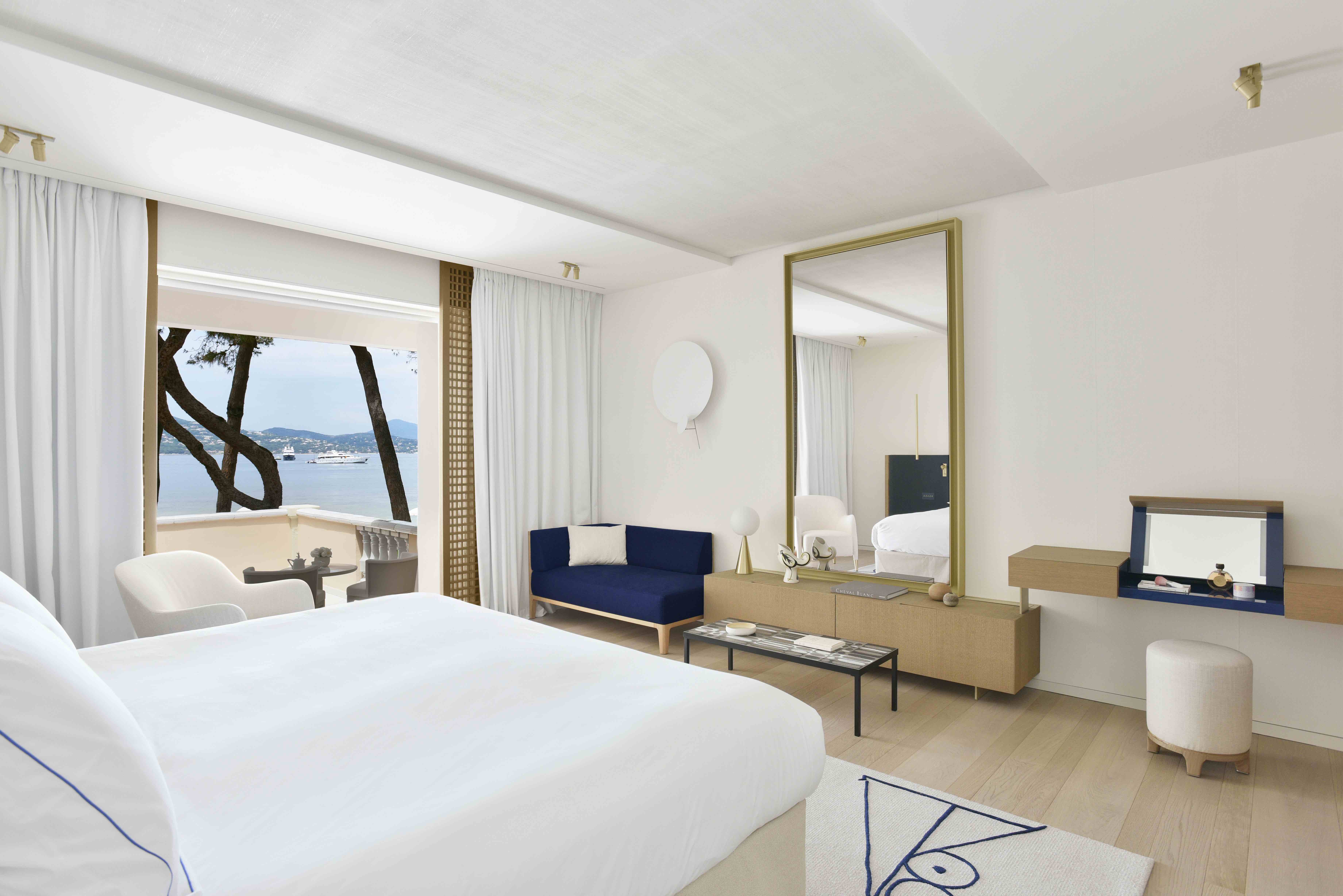 Photo courtesy of Cheval Blanc Saint Tropez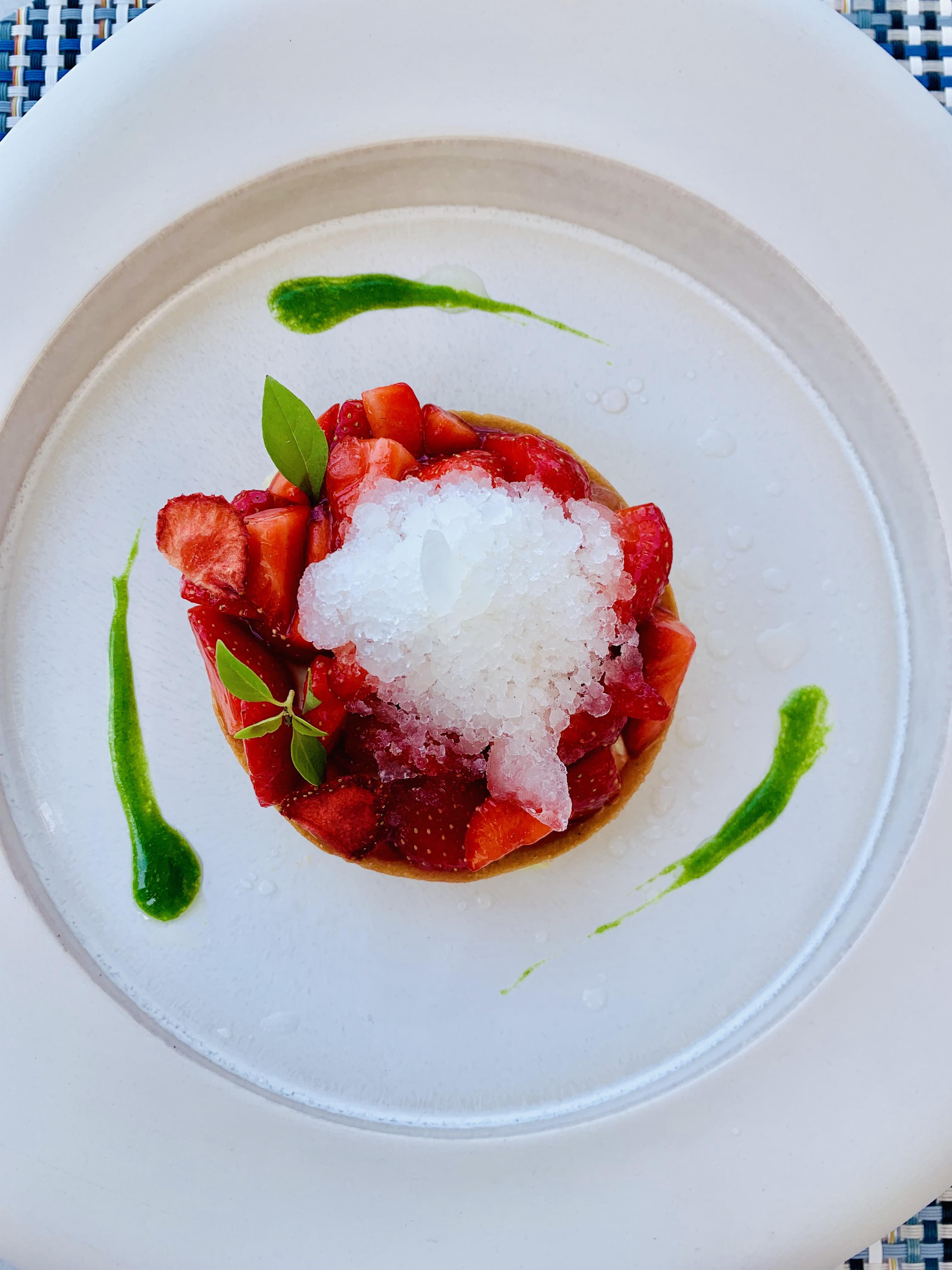 Photo by Kimberley Lovato