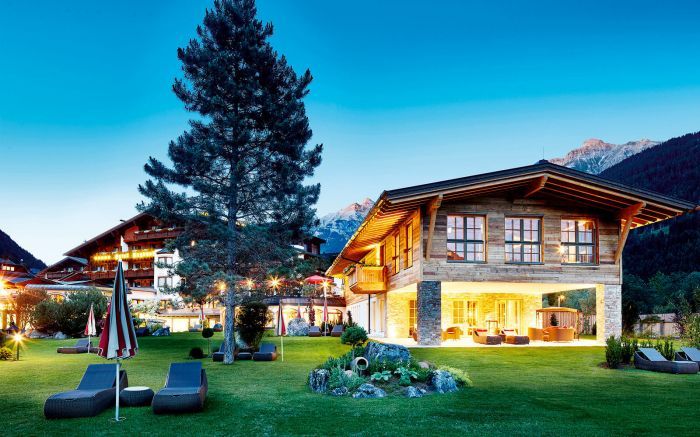 Hotel Jagdhof
Finding Austria's authentic yet luxurious side is often experienced by where you stay. When you immerse yourself in the countryside of Austria, not only are you surrounded by whimsical nature, but you are surrounded by local life. Nuzzled perfectly in this kind of atmosphere, 5-star Relais & Châteaux Spa-Hotel Jagdhof proves to provide all of that and more. Styled in a rustic-chic, Tyrollean design, the traditional ambiance at Jagdhof feels more like an inviting home if anything.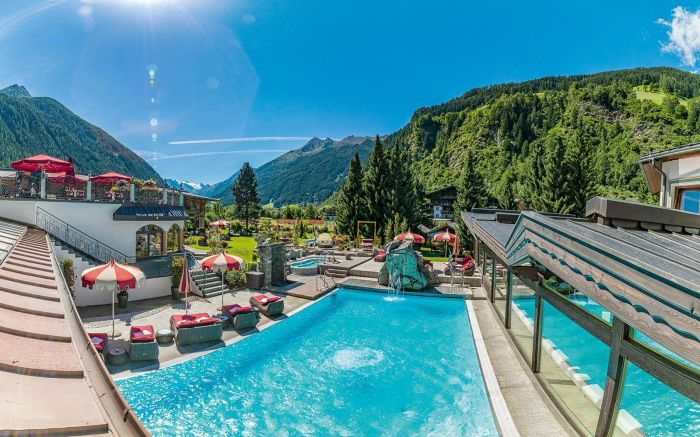 Hotel Jagdhof
Just twenty minutes outside the artsy town of Innsbruck, guests are treated to its ideal location. Just minutes from miles of skiable terrain in the Stubai Valley, Jagdhof is a perfect landing pad for those looking to either stay in and relax or adventure out nearby. Stepping into the hotel is like stepping back in time. By blending modern hospitality with the Tyrollean culture, Jagdhof offers an unparalleled experience to Austria's quaint countryside. With rooms designed to offer comfort and Tyrolean flair, think antique country furniture and pine paneling. Rooms come with their own wood balconies that offer up some of the best views of the surrounding valleys and mountains.
Hotel Jagdhof
Included in a night's stay, culinary highlights include a five-course tasting menu prepared with local specialties and innovative dishes. Delicacies come from the nearby Alpine region with meat products originating from local farms only minutes away. All game and lamb specialties on the menu are brought in directly from the owner's own stock and hunting grounds. Milk and creams are delivered fresh daily while the free-range eggs come from neighboring Jedelerhof Farm. Head Chef Chef Boris Meyer is an expert in food pairing and comes with an intelligent passion for gastronomy.—-and the menu reflects just that. Customized daily, each course can accommodate to the most specific of requests while still using the highest quality of local ingredients—and only local products.
One of the more impressive characteristics inside the hotel at Jagdhof is one you simply cannot miss. Boasting an over 3,000m2 space of wellbeing, Jagdhof's spacious jSPA is one of Europe's top-rated spas which allows ample time to relax, recharge, and regenerate. In this world of vitality and wellbeing, guests have an array of options to choose from. With 20 different wellness experiences, you can find everything from spas to saunas, plunge pools to Asian-inspired massage rooms, as well as a heated outdoor pool overlooking the scenic greenery. An array of nuts, fruits, and seeds are served all day for healthy snacking, while fruit-infused waters and nonalcoholic beers are served about. As soon as one enters Jagdhof, you'll experience unparalleled wellbeing. With the essence of comfort and luxury intertwined, Jagdhof encourages you to fully relax into its restful hospitality because luxury and comfort are simply apart of their traditions. So, just say yes—and allow yourself to fully let go inside this hidden oasis.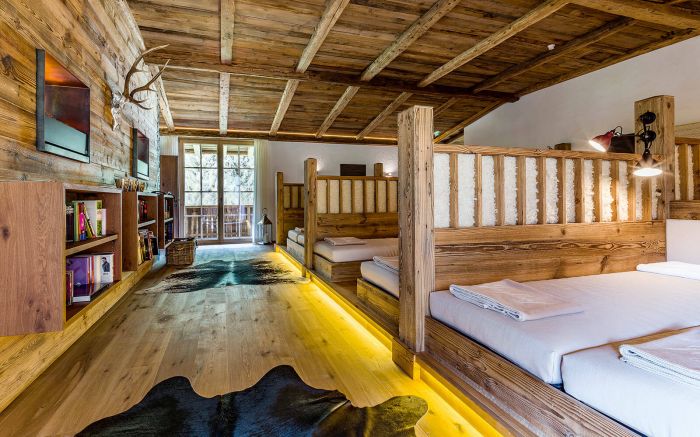 Hotel Jagdhof