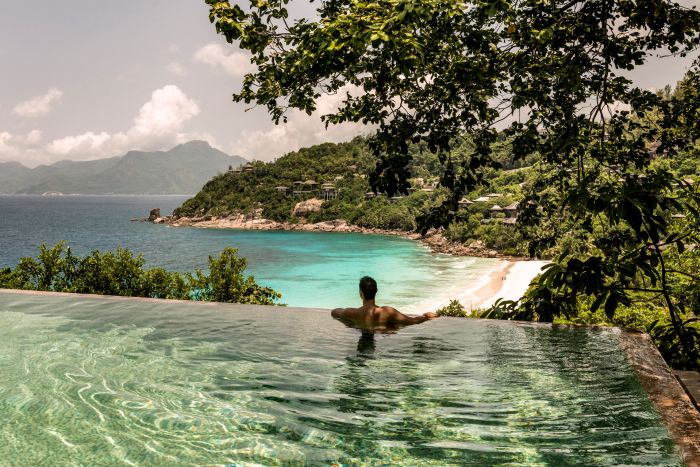 Photo provided by Four Seasons Seychelles
Postcard views of crystal blue waters. Warm breezes off the Indian Ocean. Waves crashing gently in the distance. The location could be one of a few beautiful destinations in the world, but today we're at Mahe's most luxurious resort -- the Four Seasons Seychelles.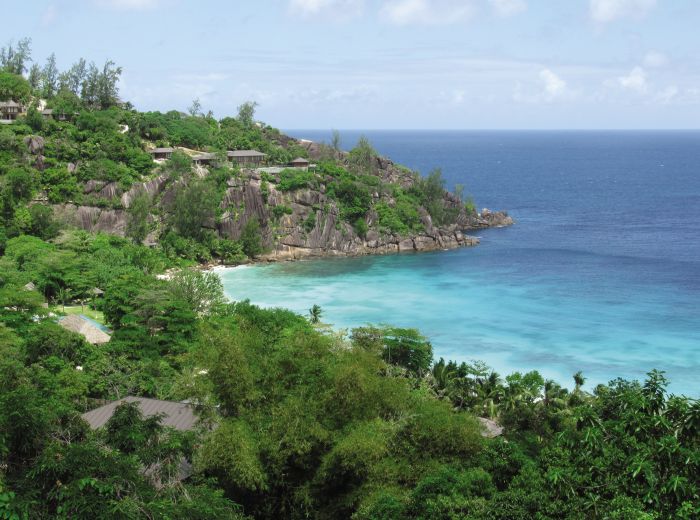 Photo provided by Four Seasons Seychelles
The Location
Tucked into picturesque Petite Anse Bay, the Four Seasons resort is a quick half-hour transfer from the quaint Mahe airport. On arrival, there's an open-air lobby decorated with the distinctly suggestive Coco de Mer seeds native to the Seychelles and plenty of lush planting. With incredibly steep switchbacks throughout the resort, golf carts — available with an easy phone call to the front desk — are the best method of transportation. If you're an active traveler, try some of the water sports on offer, and if you're more into relaxation, the spa offers plenty of unique wellness treatments. Dine all day at one of the resort restaurants, many with a twist on the local Creole cooking, or plan to enjoy a meal al fresco on the terrace of your expansive suite at sunset. Just watch out for massive fruit bats flying overhead (not kidding!).
The Vibe
This relaxed tropical property reads very much as a honeymoon or couples destination. Given that we never want to leave the privacy of our luxurious suite (even for the calm shores of the beach below), this is a romantic destination potentially suitable for a honeymoon or babymoon.
Photo by Courtney Brandt
The Suite
While all categories of accommodation at the Four Seasons Seychelles impress, we love our Ocean View Suite, tucked among the privacy of the treetops. As we're shown our room, we're already eyeing the outdoor cabana to relax and get caught up on our holiday reading. Turning the corner, views of the bay are simply breathtaking. During our stay, we're able to observe many memorable sunsets. As we further explore the space, the sun loungers, outdoor shower, and private plunge pool only add to the level of luxury. Although details throughout the spacious suite are impressive, one of our favorite features is the giant bathtub, which overlooks both the outdoor pool and the bay below. There's even a bath butler on staff, complete with a bath menu! It's official, we're never leaving.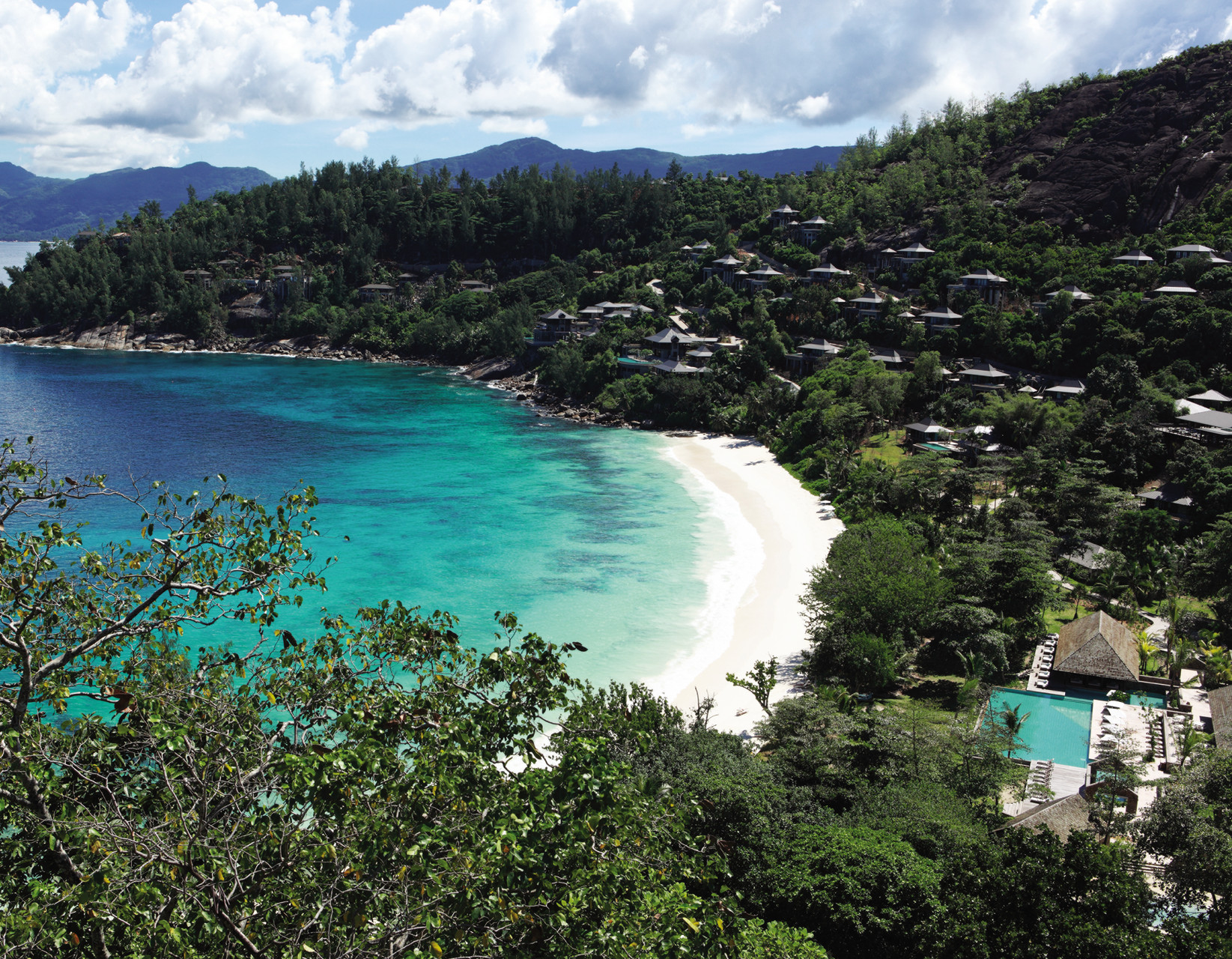 Photo provided by Four Seasons Seychelles
Top Tip
While the minibar is fully stocked, consider picking up a bottle of the local rum, Takamaka, on arrival to stretch your holiday spending money and enjoy a delicious taste of what the island is known for.