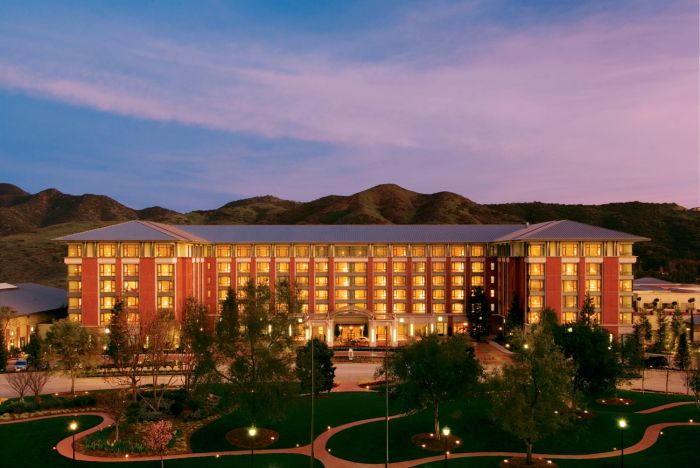 Credit: Four Seasons Hotel Westlake Village
Set in between Los Angeles and Santa Barbara's wine country and a short drive from Malibu's famed beaches, Four Seasons Hotel Westlake Village offers a luxurious, yet relaxed California resort feel to guests. Set amidst 11 acres of exotic gardens, the seven-story hotel features 269 rooms and 39 guest suites. With the largest spa in the Four Seasons portfolio at 40,000 square-feet, the spa at the hotel includes 28 treatment rooms and an adults-only serenity pool.
The urban retreat is in the midst of a multiphase renovation which will see an upgrade to guest rooms, food and beverage outlets, spa and banquet spaces by the beginning of 2020. One of its newest openings is Coin & Candor, a California brasserie lead by Chef Jose Fernandez. Whether in their dining room which is adjacent to the lobby or on their crescent-shaped patio which overlooks a well-manicured lawn and rock-shaped waterfall, diners are presented with ingredient-driven dishes and wood-fired fare from locally sourced ingredients, community farmers and purveyors.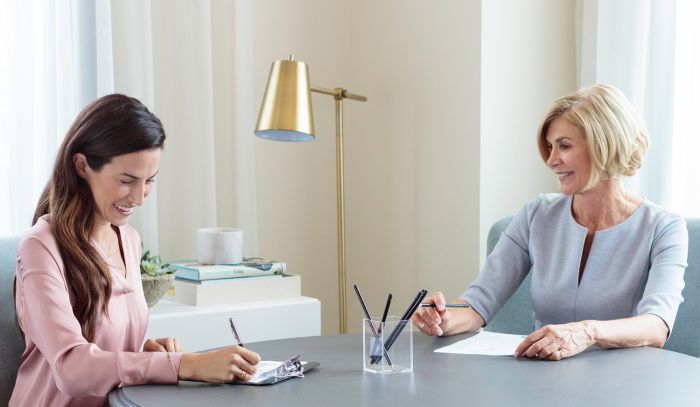 Credit: Four Seasons Hotel Westlake Village
As the leader in wellness within the Four Seasons brand, Four Seasons Hotel Westlake Village is also proud to partner with California Health & Longevity Institute which offers programming from its: Luxe Genetics Testing Program, Wellness Kitchen Culinary Classes the Four Day Signature Retreat and more. Founded by wellness visionary Mr. David Murdock, its goal over the past 12 years has led the institute to become one of the premier West Coast destinations could retreat to discover a healthier well-being.
From lifestyle consultations, health assessments and access to leading medical and fitness professionals, the staff at the institute combine their experience in food, fitness and well-being for an all-encompassing experience. Focusing on a holistic approach to wellness, the Four Day Signature Retreat is a transformative experience for that provide the tools to implement healthy practices at home.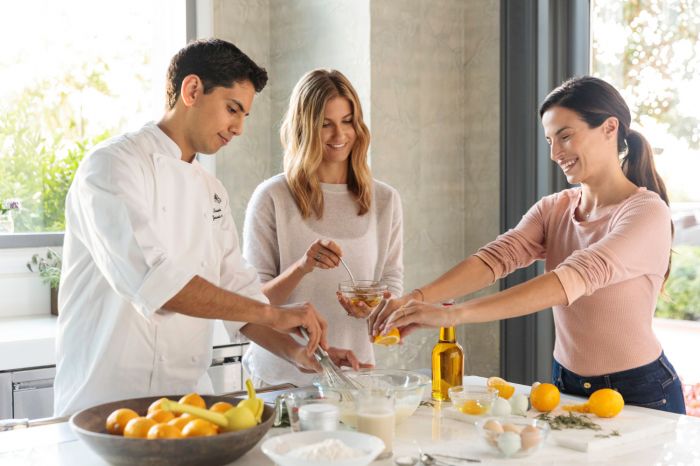 (credit: Four Seasons Hotel Westlake Village)
At the Signature Retreat, guests learn about healthy eating habits from workshop experiences and hands-on cooking classes (like Mindful Eating, Secrets to Metabolism, and How Stress Affects Hunger and Cravings) aimed to impact lifestyle changes. The program also provides guests with the latest technology and scientific findings - such as the Bod Pod, which measure body composition (fat vs. lean) and overall body fat percentage - and personalized workouts for optimal health and weight loss.
Starting with a pre-program phone consultation and lifestyle assessment, the CHLI health experts use the information gleaned from each guest to put together a curate health and happiness experience. Led by highly trained and certified fitness, nutrition and life balance specialists like Director of Nutrition Paulette Lambert, Paulette Lambert, R.D., CDE, clients at the learn lifelong health management skills and better eating habits for a more balanced and healthier life.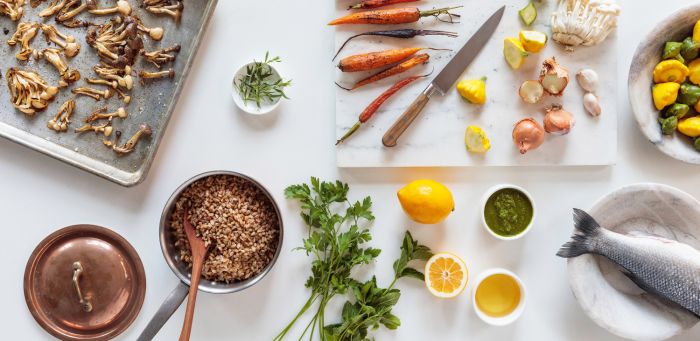 Credit: Four Seasons Hotel Westlake Village
At the Hotel's state-of-the-art open concept Wellness Kitchen Culinary kitchen and adjoining Feel Good Dining Room Lambert advises guests on portion sizing and easy meal prep for simple, delicious and heart meals. With a Mediterranean mindset, featuring plant-based dishes made with whole foods, sustainable fish, free-range poultry and locally sourced fruits and vegetables, meals and snacks are readily available for hungry guests. To round out the experience, guests learn from their fitness experts who guide them through a high intensity interval training session mixed with weight-bearing exercises.Starting at $2,999 for one guest, the package includes three-night luxury accommodations along with all daily meals, workshops, cooking classes, fitness training and consultations.