Photo Credit: Sunrise Springs Spa Resort
Serenity & Self-Discovery Start at Sunrise Springs Santa Fe
Driving out to Sunrise Springs is a road of twists and turns, winding through quiet residential streets and ending at a gorgeous resort. The property, spread across 70 acres, truly makes you feel like you're in the middle of nowhere—save for a sky full of glittery stars and other spa-goers looking for a relaxing getaway.
Within the 20 acres of intentionally-designed space are gardens, walking paths and trails (including the sacred Medicine Wheel, which is located at the heart of the resort), repose pools, and indoor spaces. As Santa Fe's only destination spa, Sunrise Springs offers guests the chance to create their own experience, whether that be spent exploring the 50 acres of undeveloped land, creating therapeutic art, or meandering from spa treatments to soaking pools.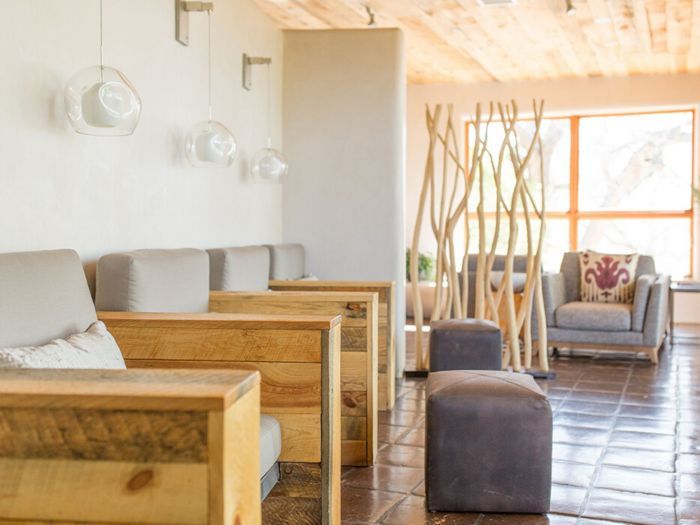 Photo Credit: Sunrise Springs Spa Resort
The spa is the natural draw of visiting a place like Sunrise Springs. Its facilities weave touches of native and contemporary design with organic textures and tones of the surrounding desert. The tranquility room is small and simple, but the treatment rooms are appreciably spacious, warm, and well-appointed.
There's no fuss to it; relaxation at Sunrise Springs doesn't come doesn't need to come with glitz and glitter, its aplomb is quieter and more inviting.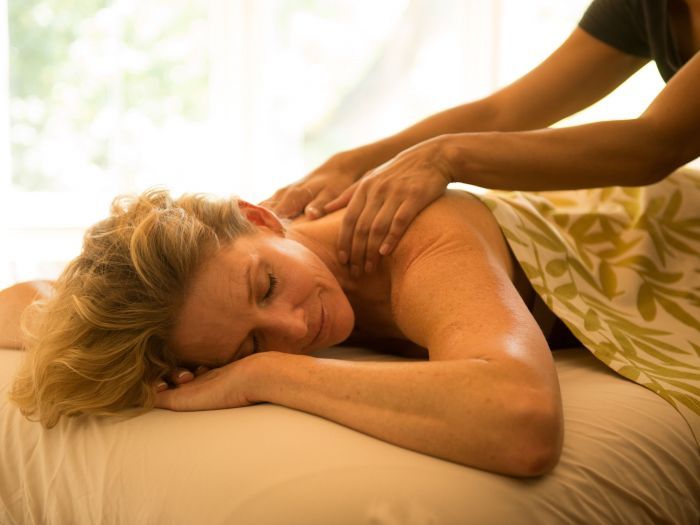 Photo Credit: Sunrise Springs Spa Resort
The services and treatments at Sunrise Springs combine the best of Eastern and Western bodywork and skincare therapies. For example, the Ancient Echoes massage is based on East Indian head massage techniques that focuses on the upper back, shoulders, scalp, face, and ears in a way that promotes calm, balance, and tranquility.
But spa experiences go far beyond the typical facial or massage. The resort centers around a Medicine Wheel, or mandala, which represents the interconnectedness and balance of the mental, emotional, spiritual, and physical aspects of wellbeing. That idea inspires the many wellness offerings at Sunrise Springs, which include energy healing, spiritual guide services, and astrology readings.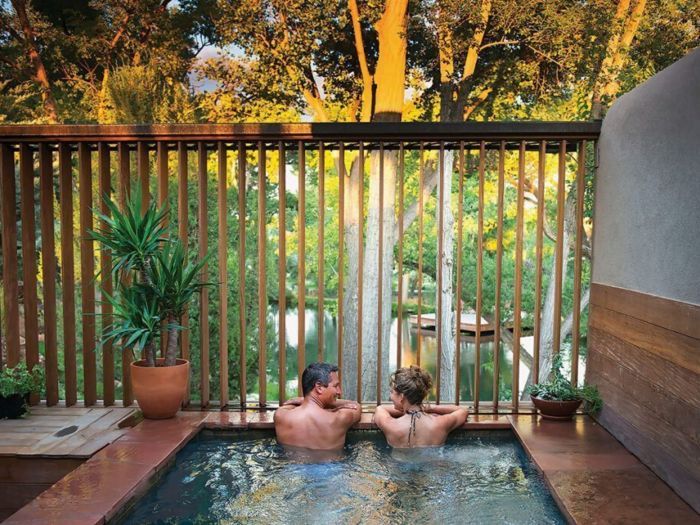 Photo Credit: Sunrise Springs Spa Resort