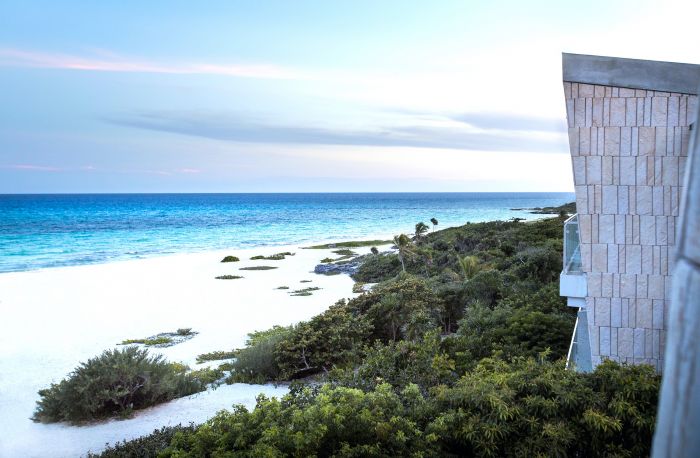 Palmaïa — The House of Aïa
A paradise of eco-nuances and intangible delights cocooned between an undisturbed jungle and the glistening Caribbean Sea." Something that, until now, you'd need to travel to Tulum to find on Mexico's Riviera Maya—and as anyone who's been there can tell you, visiting Tulum can at times be an expensive, inconvenient and annoying proposition, what with the distance, traffic, crowds, constant partying and inflated prices. Palmaïa – The House of Aïa, one of the region's best new luxury resorts, allows you to indulge in a Tulum-esque, Immersive jungle and beach experience, much closer to the travel hub of Cancun.
Palmaïa – The House of Aïa is bigger than a boutique, yet its space and configuration make it feel as intimate as a more compact property. It is all-inclusive yet defies the preconceptions of corner-cutting and compromised quality that labels often bring. The secluded sanctuary offers swim-up suites, a jungle spa, cenote, a private beach with the incomparably soft sand the area is known for, infinity pools, in-suite dining and four gourmet restaurants overseen by chefs trained in Michelin-starred restaurants from around the world.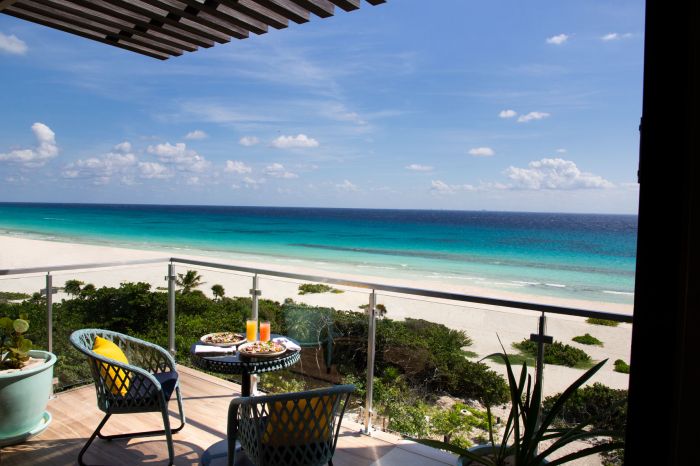 Palmaïa — The House of Aïa
There are 234 oceanfront suites in all, each with a private terrace, and within the overall footprint there are seven different layouts to choose from, providing the perfect fit for everyone. The elegant, understated decor is airy and natural with a few tasteful references to the oceanfront setting, beautiful views of which are to be had from nearly every accommodation. Vegans even have the option of booking the specially-designed Vegan Suites, which are completely free of animal or animal-tested products. A Nomadic Guide is also assigned to each guest to attend to their needs throughout the stay.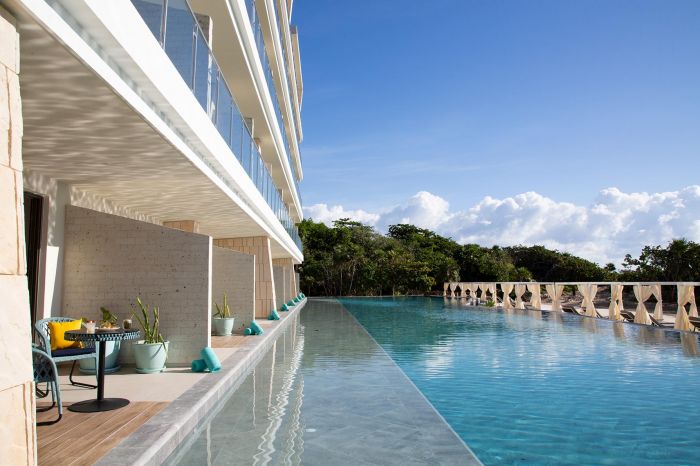 Palmaïa — The House of Aïa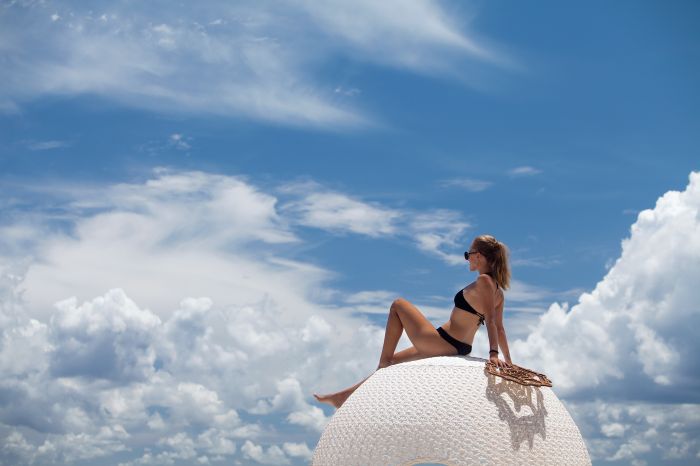 Palmaïa — The House of Aïa
With the pandemic still dominating headlines daily, Palmaïa – The House of Aïa's focus on holistic wellness and sustainability is even more welcome. There are two fitness centers including an open-air gym along with guided meditation sessions, yoga classes, sound baths, energy healing and more available daily, while the Mayan jungle-inspired Atlantis Spa boasts numerous offerings including ayurvedic treatments, Temazcal ceremonies, and a wide range of massages and body treatments.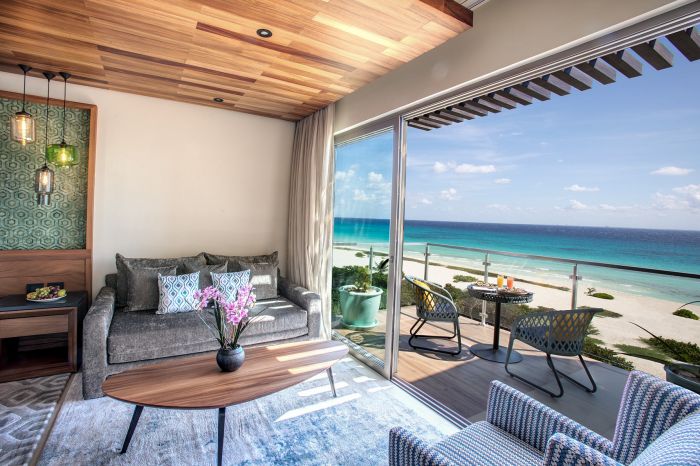 Palmaïa — The House of Aïa
In addition to great design, all of Palmaïa's restaurants feature 100% plant-based menus, with animal protein available as add-on options. Executive Chef Eugenio Villafaña helms the property's five signature dining venues, including the fine-dining restaurant LEK, serving gastronomic Mexican cuisine; Mar de Olivo, offering refined and redefined, Mediterranean fare; Oriental-fusion eatery Ume "merging Thai and Continental cuisines" in a symphony of "sensual fragrances and exotic flavors"; Su Casa, an outdoor restaurant and beach bar with a laid-back Caribbean beach vibe; and El Caminante, delivering an authentic food truck experience with a daily, rotating menu.
In the later part of the day and into evening, the place to be is Eolo, a Mediterranean-style beach club with a chic Tulum aesthetic, complete with craft cocktails and colorful sunsets, to a soundtrack provided by Palmaïa's Rituals of Sound music program. Other on-property programs include the Architects of Life program, which invites guests to partake in a rotating series of classes such as art, astrology, gong baths, ancient plant rituals, tai chi, and cacao ceremonies, all designed to "encourage inward reflection and further self-discovery."
The Principles of Aïa which guide the running of the property are as follows—Natural Inclusion: "All are welcome to a seat at the table or a place by the fire. The House of AïA transcends age, race, and gender. We are defined by our principles, and by their power to inform and shape the greater community." Balance: "Excess is easy but harmful. Restraint is difficult but fortifying. The House of AïA provides all you need, when you need it, helping to restore balance." Self-Expression: "A home where you can relax, shine, and be your truest self. A place to share wisdom, talents and knowledge with the tribe — or to listen, watch and learn…."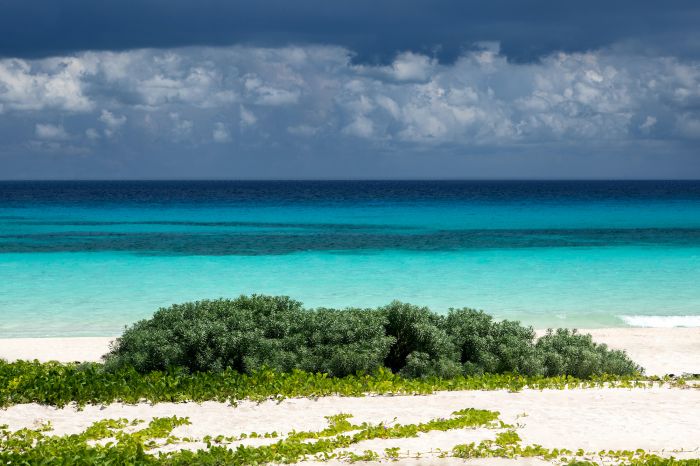 Palmaïa — The House of Aïa
These precepts continue with Non-Violence: "With vegan rooms and extensive plant-based menu options at every restaurant, The House of Aïa helps you participate in non-violence towards yourself, the planet, and the natural world of mammal, fish and avian species"; Participation: "To seek and discover new experiences to achieve personal growth, you must first open your heart and mind to AïA, let her in, so you can be one"; And Absolute Respect: "The authentic tribe is founded above all on respect for ourselves and for each other. Safe space is created within the gathering of mindful souls." Nor are they just mere marketing copy. Last May Palmaïa founded No Home Without Food, a complimentary plant-based meal service providing healthy food to families in need in the Tulum and Riviera Maya region, which was soon delivering nutrient-rich food to approximately 2,000 people every day.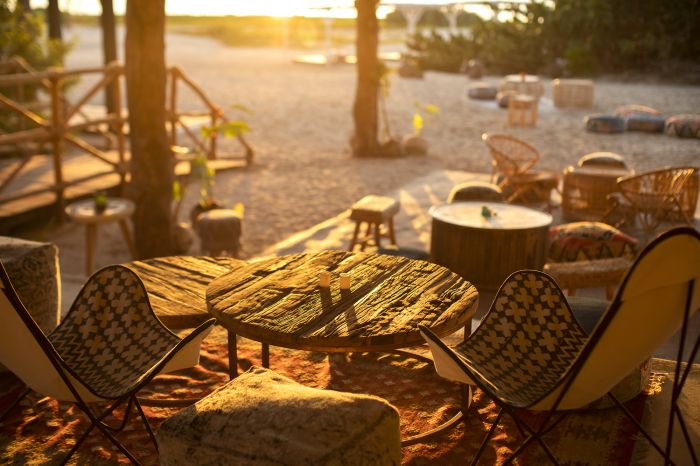 Palmaïa — The House of Aïa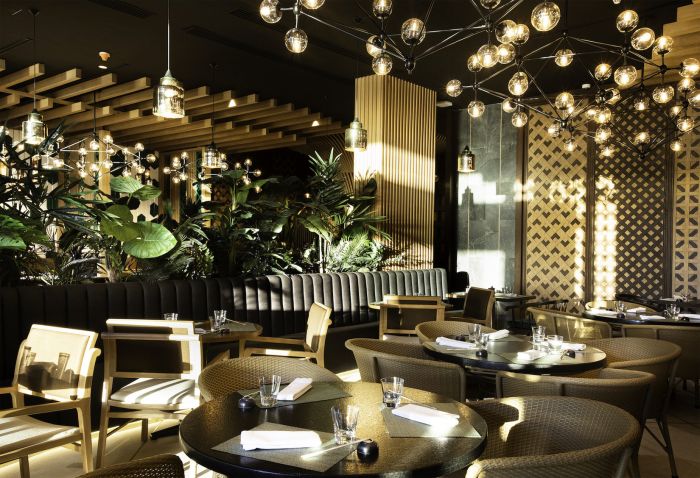 Palmaïa — The House of Aïa
The Architects of Life, Rituals of Sound, restaurants, room service, premium drinks, and personal Nomadic Guides are included in the price of the stay. The resort now offers on-site, antigen and PCR COVID testing for guests, simplifying their return travel home, with results delivered within 48-72 hours. It also offers a unique Wellness Work-Away package for those who can't disconnect entirely while at the property. Starting at $7,500 per month it includes on-site IT support and computer repair advice, laundry service three times per week, all daily meals, and a private beachfront suite with a terrace featuring built-in Bluetooth speakers, fiber-optic wifi, and ethernet plug-ins, among other perks.
Palmaïa — The House of Aïa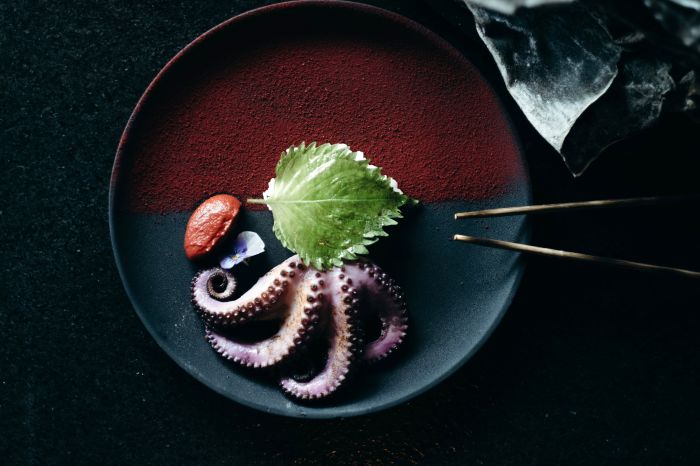 Palmaïa — The House of Aïa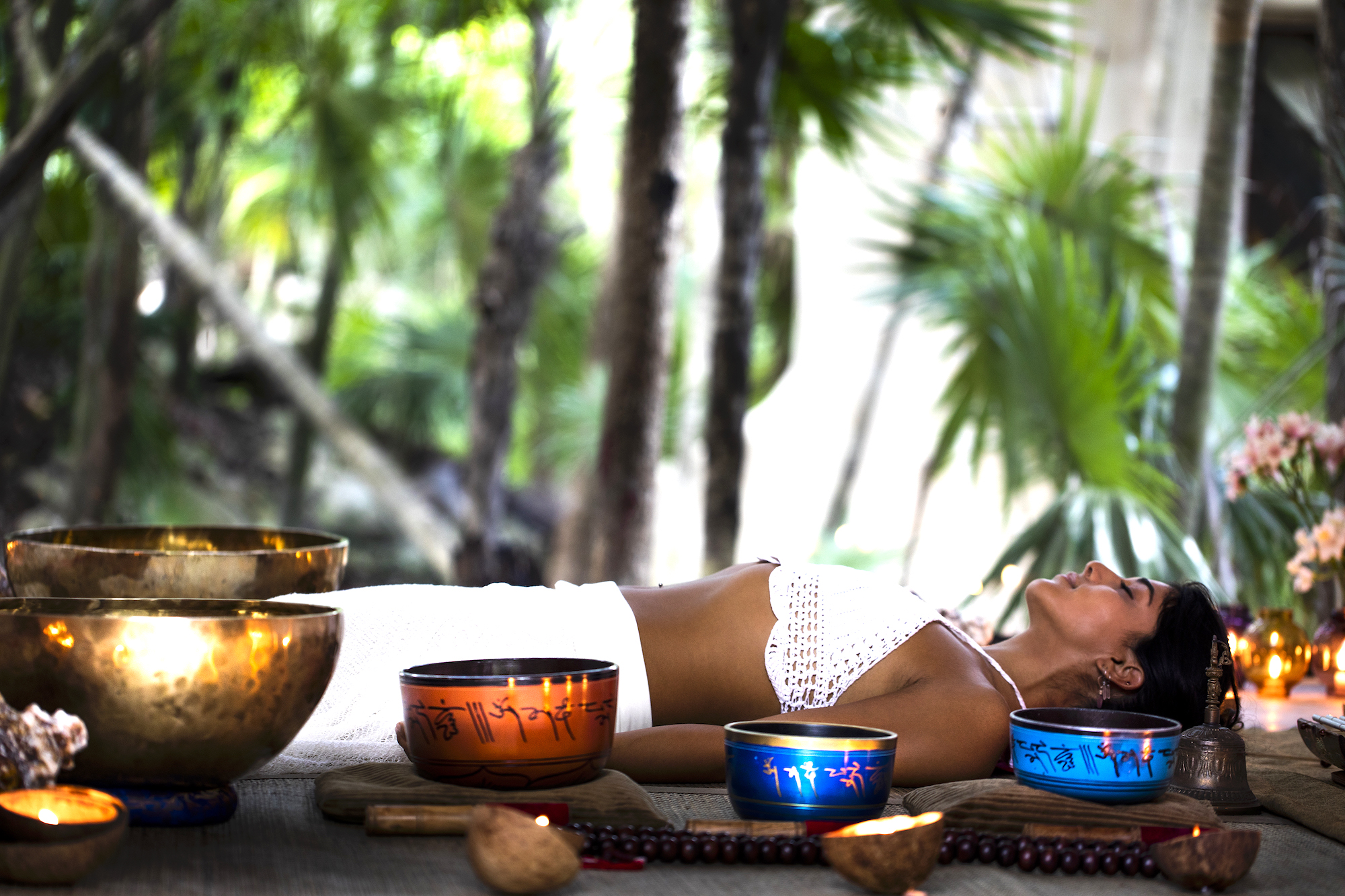 Palmaïa — The House of Aïa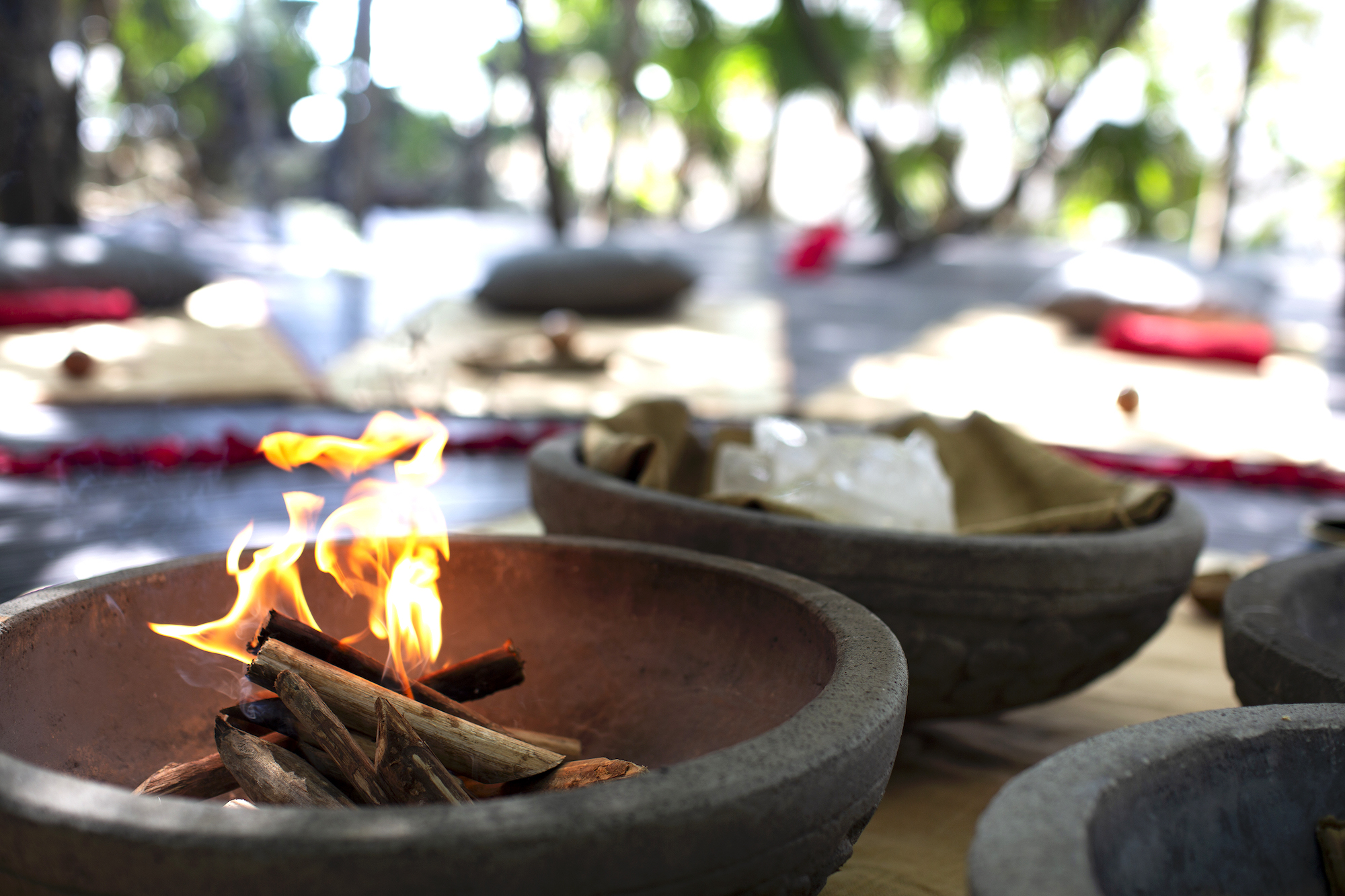 Palmaïa — The House of Aïa