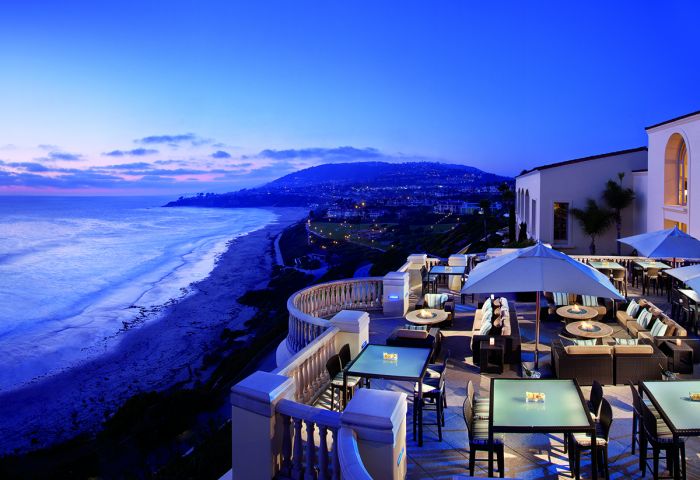 Courtesy of Ritz-Carlton, Laguna Niguel
Laguna Niguel has welcomed a wide variety of guests to its sandy shores over the decades—from eccentric artists drawing inspiration from the picturesque area to Hollywood celebrities looking for a quiet escape by the ocean. California sunshine is in plentiful supply as is the attention to detail from boutique shops and high-end art galleries, boardwalk strolls along the cliffs and a crown jewel of it all: The Ritz-Carlton Laguna Niguel.
The resort is perched atop a cliff overlooking the ocean and offering a walk down to the beach that is a perfect blend of sweeping vistas and beach access. Upon arrival, my shoulders immediately relaxed an inch or two, the porte cochere with vehicle pull outs seeming straight out of a movie. The lobby is open and bright, with a live view of the beach below right behind the front desk on a large monitor. Massive floral arrangements cantilever at impossible angles and appropriate ocean-themed décor and artwork populate the hallways. I feel welcomed and at home in typical Ritz-Carlton style.
My room had a patio complete with firepit, overlooking the Pacific Ocean beyond, framed by California flora off the lawn. Sunset is spectacular and the view alone is worth the visit. Silvery ocean blues are the color palette for the room, with a bathroom reminiscent of a high-end spa, complete with marble flooring and walls.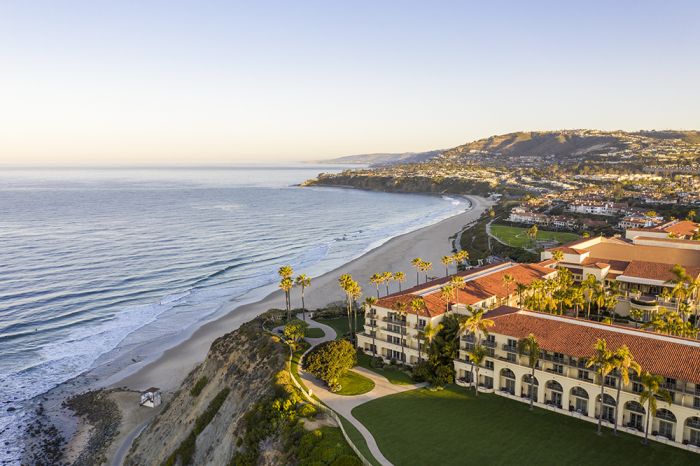 Perched atop the Californian cliffs, this Ritz-Carlton has the location, location, location. 
Club Level is a special experience at any Ritz-Carlton, with a few standouts at particular properties: this is one of them. The relaxing lounge area is complete with an art instillation "exploring black and white" in art. Utilizing well-known artists who are celebrated for their colorful expression, this instillation focuses on their black and white pieces. Artists such as Chuck Close, Henri Matisse and Pablo Picasso adorn the walls, curated by the nearby Dawson Cole Fine Art, Laguna Beach. Besides taking in the surroundings and impressive art collection, the balcony overlooks the ocean and the ladies and gentlemen of the Ritz-Carlton are a wealth of knowledge of things to experience in the area.
One of my favorite unexpected finds at this property was the gym, with three ellipticals facing the ocean in a two-story glass windowed alcove. Needless to say, the workout was much more enjoyable while watching surfers catch rides on crashing waves as my real-world entertainment. Yoga is offered on property and the full gym is steps from the spa. Two pools are found at the resort, a large family-style pool and smaller quiet pool surrounded by palm trees and lounge areas.
The restaurant with a view, RAYA, is the concept of Chef Richard Sandoval. Celebrating his typical Pan-Latin flavors, RAYA's views are unprecedented with coveted tables with floor-to-ceiling windows overlooking the panorama beyond. A sustainably-caught, pan-seared halibut was the crescendo of my meal for the evening, and the nearby Bar RAYA a perfect place for a nightcap or lite bite in a more lounge-y space. In the mornings, The Market Place magically appears from what were solid walls the night before. Fast-casual, healthy options are plentiful for California-inspired cuisine on the go. 180BLU is another must-experience on the property, the outdoor patio offering stunning views, alongside colorful cocktails and small plates.
Nearby Laguna Beach has a quaint shopping district, tasty dining opportunities and a beach boardwalk along the shore and cliffs. Home to over 100 art galleries, Laguna boasts not only these fine art offerings but The Laguna Art Museum and world-renowned Pageant of the Masters where art comes to life with detailed recreations of famous art pieces by costumed performers.
For a wonderful time near Dana Point in Southern California, the Ritz-Carlton Laguna Niguel is a luxury stay you won't soon forget. A beautiful beach, panoramic views, stunning accommodations and AAA Five-Diamond Ritz-Carlton service greet those walking through their doors. For rates and reservations, visit www.ritzcarlton.com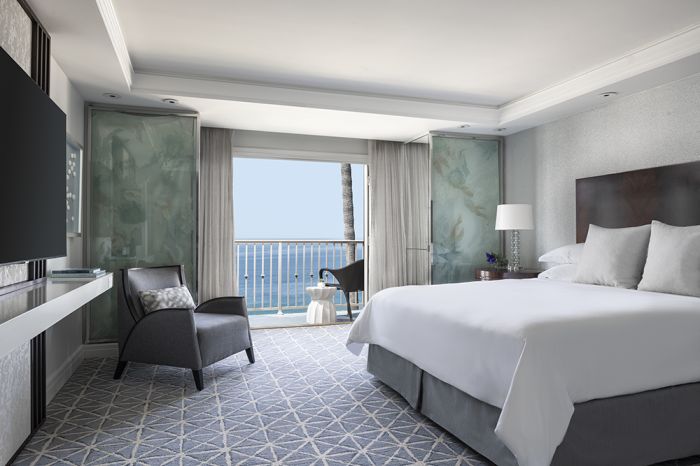 Courtesy of Ritz-Carlton, Laguna Niguel
Stunning rooms overlook the Pacific.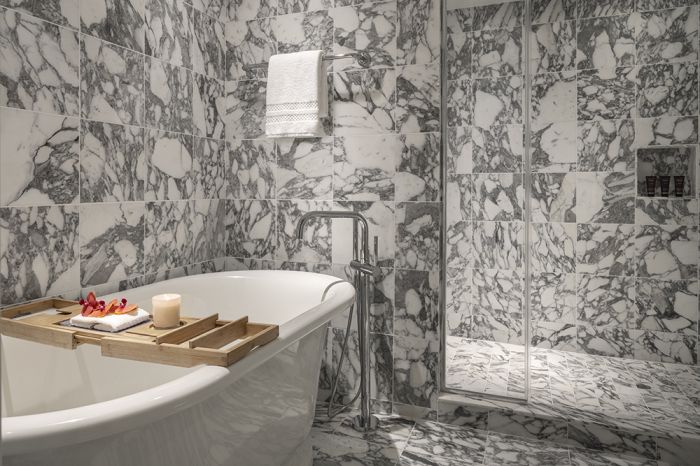 Courtesy of Ritz-Carlton, Laguna Niguel
Spa-like bathrooms.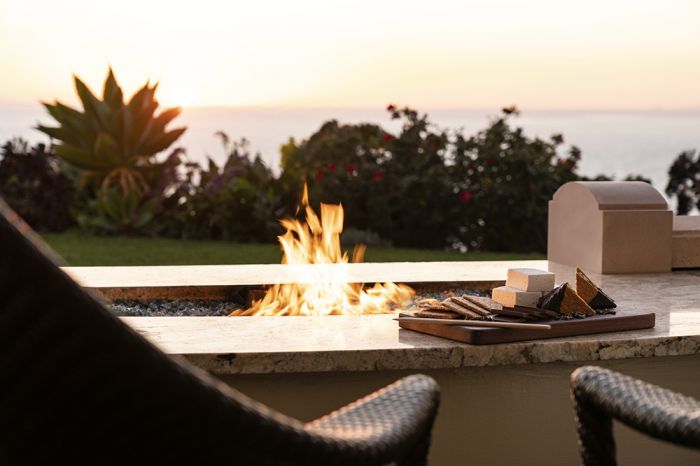 Courtesy of Ritz-Carlton, Laguna Niguel
Cozy firepits on ground-floor rooms.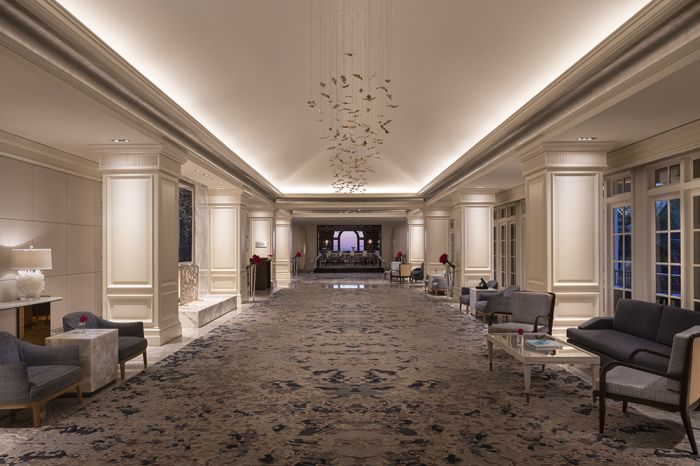 Courtesy of Ritz-Carlton, Laguna Niguel
A welcoming lobby entrance at the hotel.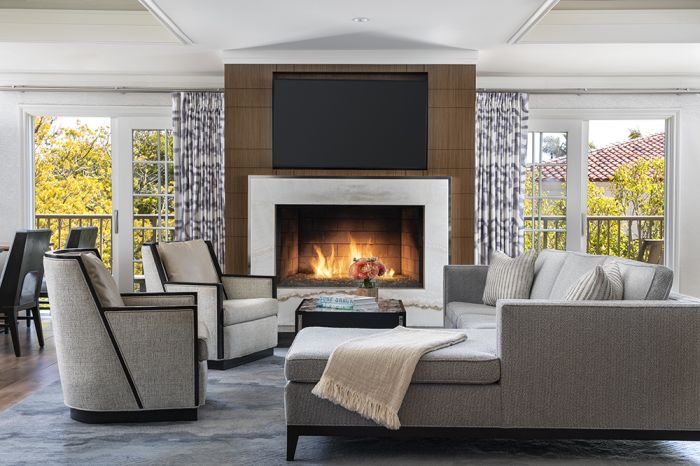 Courtesy of Ritz-Carlton, Laguna Niguel
Snuggle up next to the fire found on Club Level.
Courtesy of Ritz-Carlton, Laguna Niguel
Sprawl out in the Oceanview Suite living room.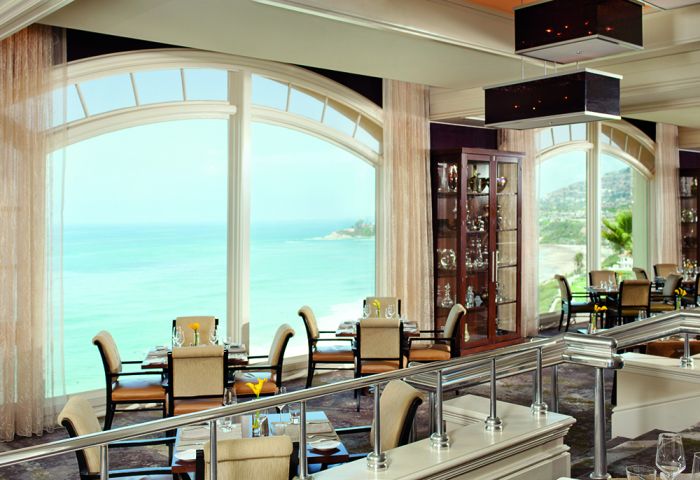 Courtesy of Ritz-Carlton, Laguna Niguel
RAYA has floor to ceiling windows to enjoy the views as you dine.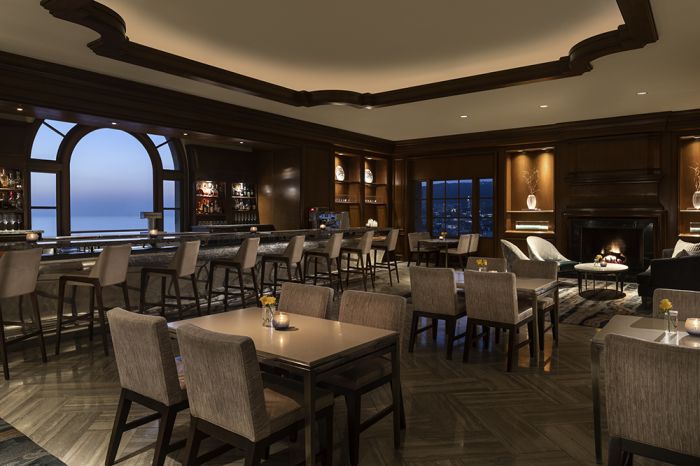 Courtesy of Ritz-Carlton, Laguna Niguel
Bar RAYA is an excellent space to lounge and enjoy small plates and craft cocktails.
Courtesy of Ritz-Carlton, Laguna Niguel
The larger of the two pools, The Dana Pool has its own cafe.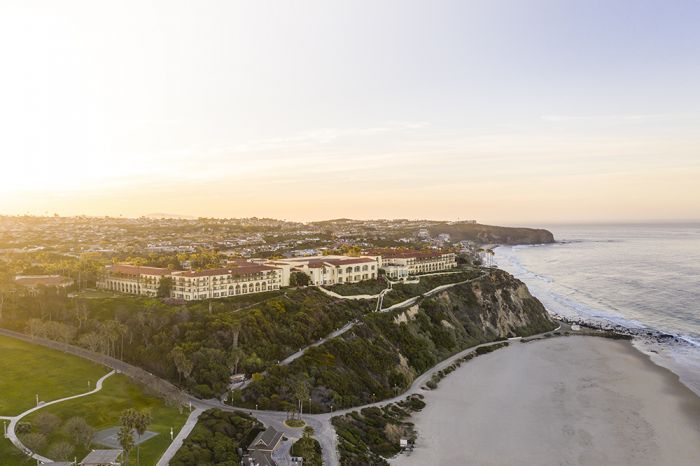 Courtesy of Ritz-Carlton, Laguna Niguel
Stunning in every way, the Ritz-Carlton Laguna Niguel.
YOU MIGHT ALSO LIKE:
The Endless Summer: 5 Resorts With Stellar Surfing Programs & Luxury Packages
Healing Rituals, Holistic Therapies & The Ultimate Spa Retreat At Rosewood Phuket
From First-Rate Golf To Understated Glam. Meet The Lodge At Torrey Pines