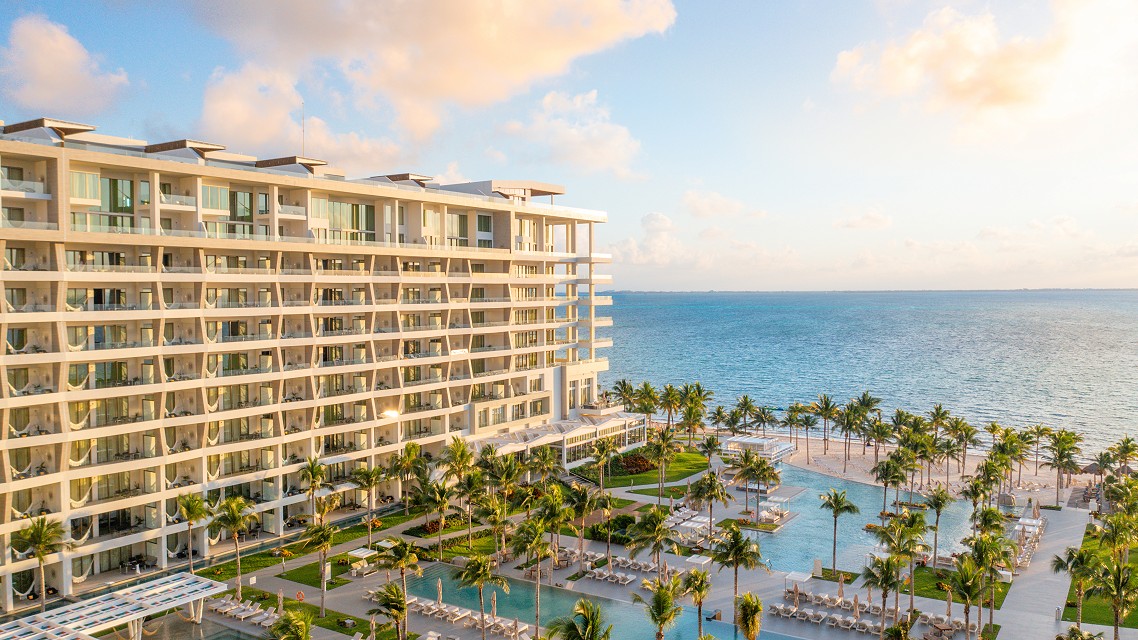 Photos Credit: Garza Blanca Resort & Spa Cancun
Cancun's newest all-inclusive has finally arrived, just in time to thwart off those winter blues with a sunny vacay along the white sandy beaches of the Caribbean. If you're looking for a posh experience, Garza Blanca Resort and Spa is where you'll find it.
A part of the Tafer Hotels & Resorts family, the property is a welcomed addition to Cancun's less-trafficked destination known as Costa Mujeres. Last summer, the 452-room hotel had its soft opening, debuting as a chic and modern alterative to the more traditional all-inclusive resorts in the area.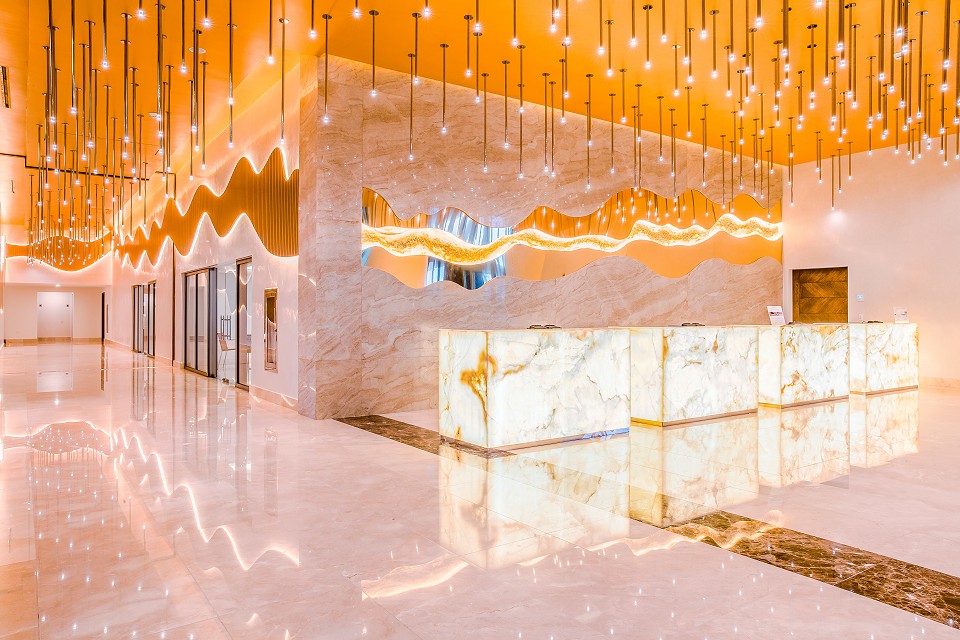 While much of the amenities and offerings are completed, the hotel is still undergoing construction on some of its offerings including additional food and beverage concepts, a full-service spa, state-of-the-art gym, and a rooftop infinity pool which will open in the coming months.
However, guests of Garza Blanca can use the amenities at its sister property, Villa del Palmar, only a few steps away. Going between properties is not only easy, but also offers guests a chance to enjoy two high-end resorts for the price of one.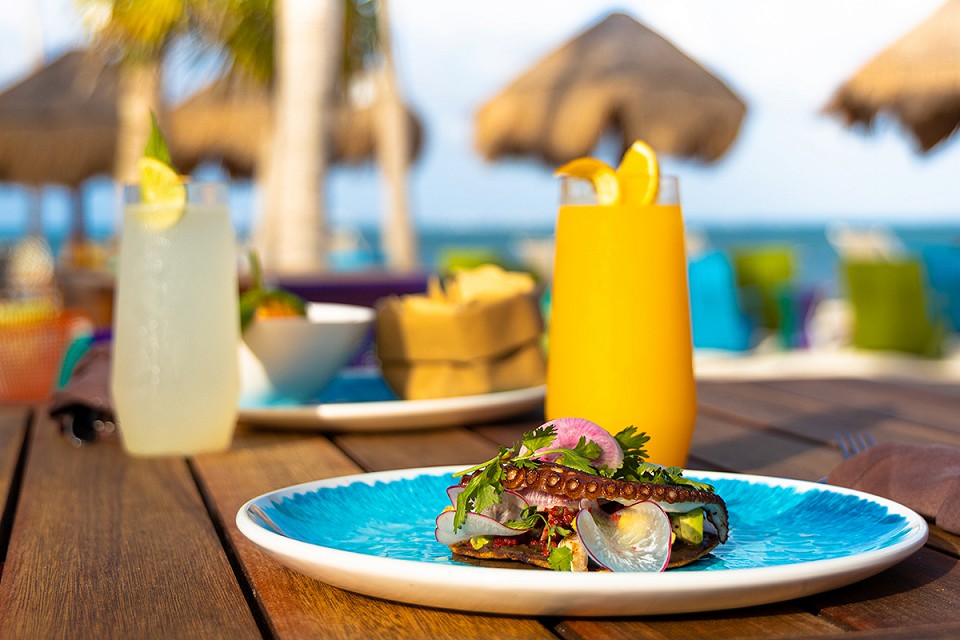 Since the resort offers room-only nightly rates alongside its all-inclusive price, you may think that the former is the better option since all-inclusives are not known for their gourmet food and premium liquors. But this is where you'd be wrong.
Garza Blanca is a foodie's dream destination. Each restaurant concept focuses on offering the highest quality fare with chef-curated menus and expertly prepared dishes. You won't find mediocre meals and mass-produced dishes here; the resort takes its cuisine very seriously.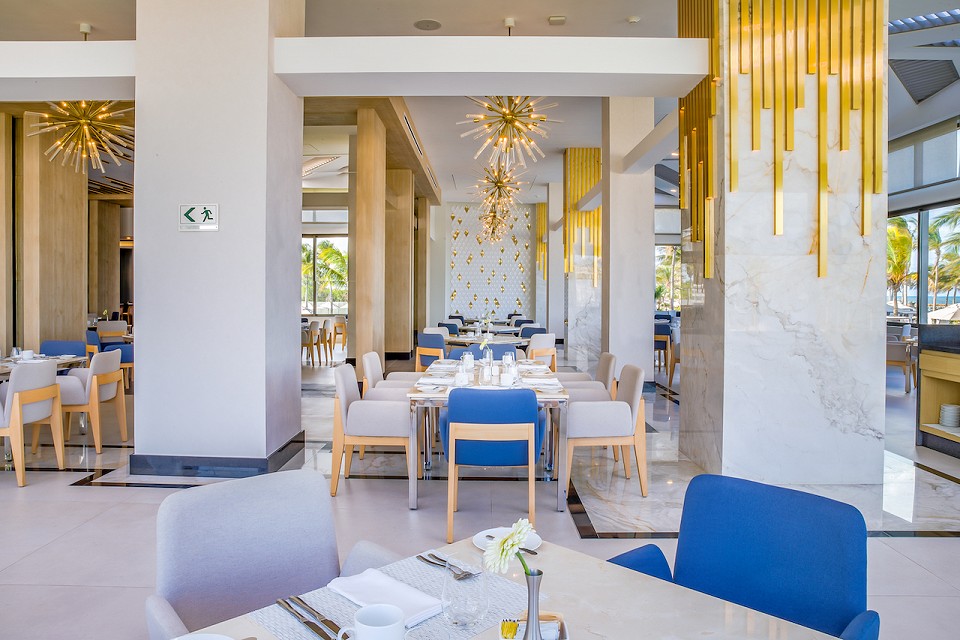 The hotel is home to five dining venues: Blanca Blue, Bocados Steak House, Hiroshi, the Beach Raw Bar food truck, and Dao (which is still under development). And don't forget, if you try all the eateries at Garza, you can sneak next door to experience Villa del Palmar's dining options.
Located next to the pool overlooking the ocean, Blanca Blue is the hotel's Mexican restaurant offering contemporary and innovative cuisine for breakfast, lunch and dinner. Here you'll find classic Mexican dishes and unique concepts separated into six categories such as pre-Hispanic traditions, Grandmother's traditions, and signature specialties.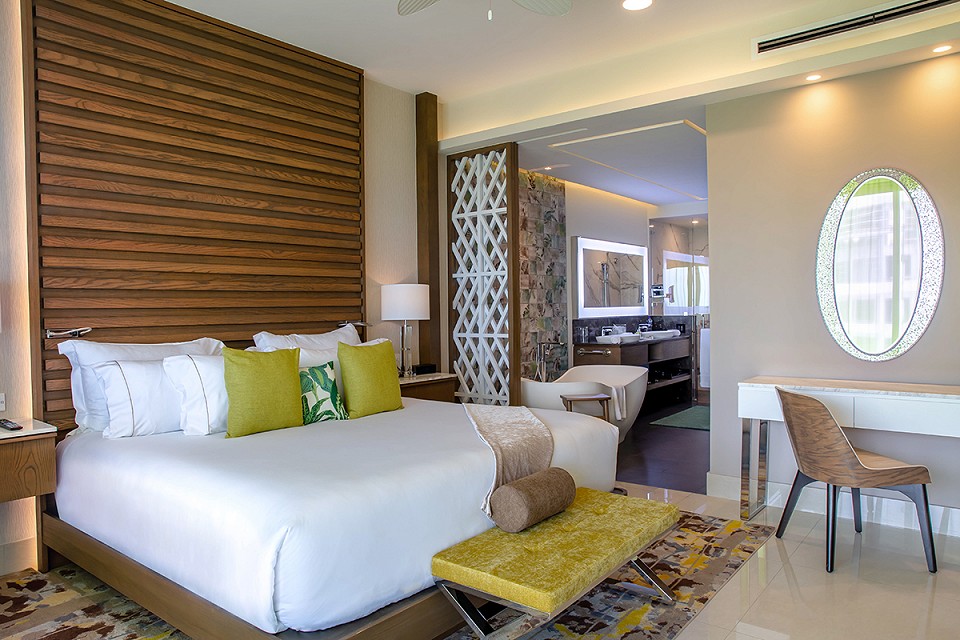 As far as accommodations go, the resort's guestrooms are spacious, sleek and modern, offering somewhat of a South Beach-esque vibe. And, regardless of room category, you'll likely be pleasantly surprised at how generous the spaces are.
Guestrooms begin at the Jr. Suite level and are capped at two-bedrooms—all with private balconies or patios and even swim-up options on the first floor. For those traveling with family or just wanting a little extra space, the luxury residences offer three- to four-bedroom penthouse lofts ranging from 4,335 to 5,320 square feet.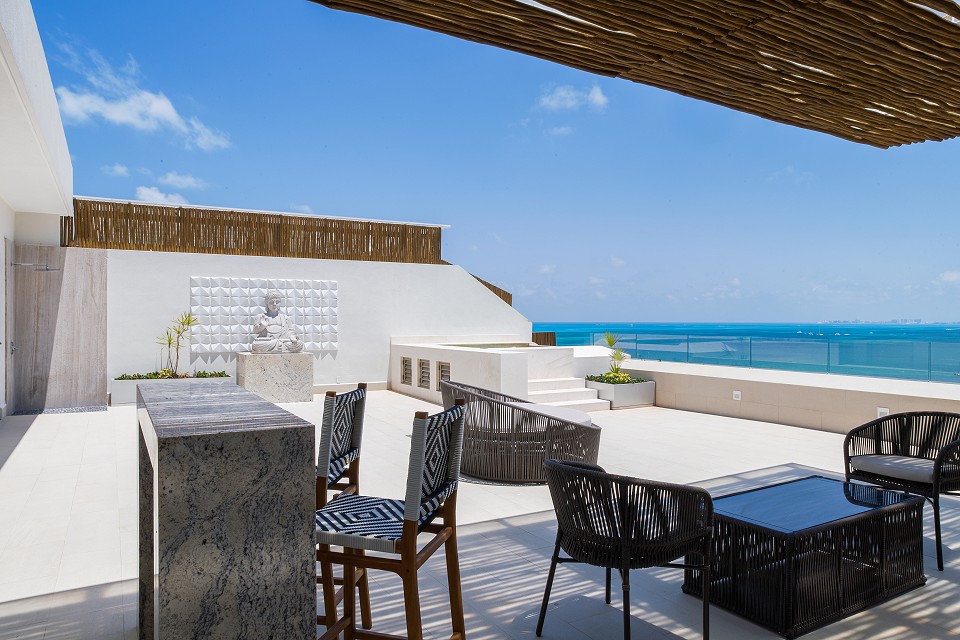 These lavish residences come with expansive private terraces, a premium bar for all-inclusive guests, welcome amenities, hammocks, full-size gourmet kitchens, washer and dryer, butler service, Jacuzzis (in some), and 24-hour room service. Book one of these residences and you may never want to leave your room—they're that impressive.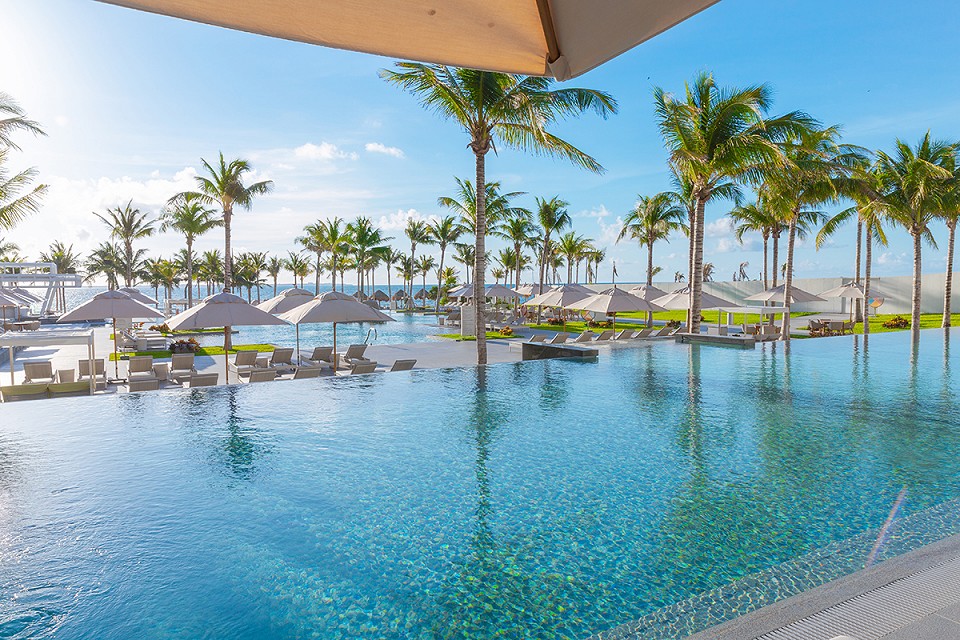 When you're ready to soak up the sun, the resort's main infinity pool overlooking the ocean is outfitted with cushioned loungers, large umbrellas, and a swim-up bar offering tasty cocktails and plenty of local tequila.
The adults pool also offers a cozy hammock relaxation area for those moments when you're looking to doze off with a book in hand. Or, head to the beach and grab a daybed next to the aquatic sports club where you can reserve a kayak, paddleboard, or snorkel gear. Kids can also play on the floating acquatic park or get in some beach volleyball nearby.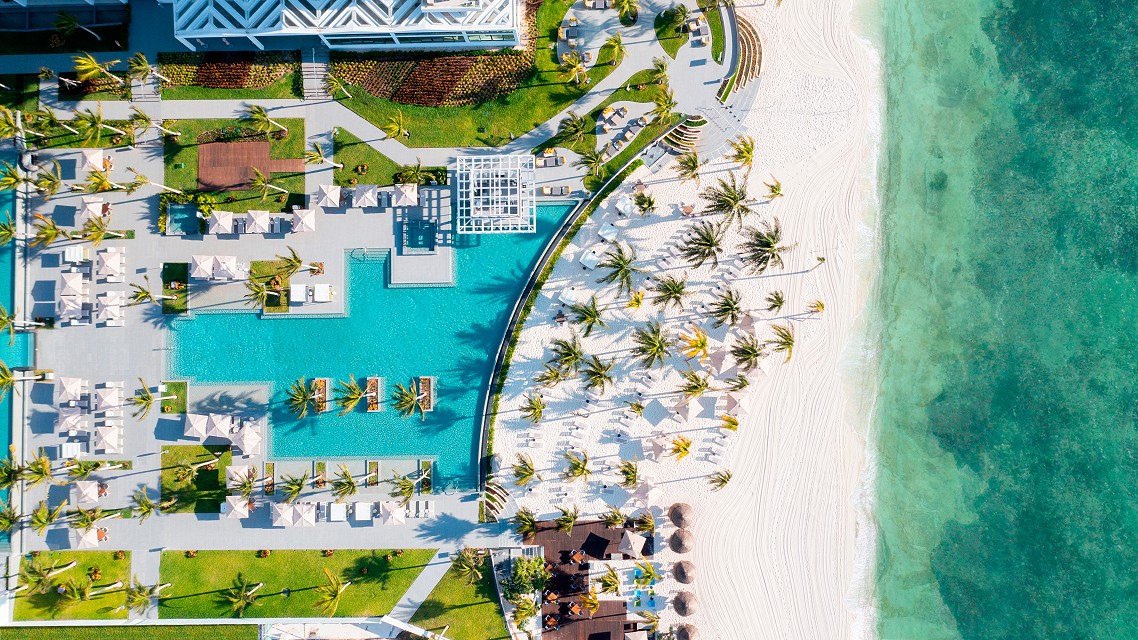 Garza Blanca Resort and Spa Cancun is open now for all bookings, but keep an eye out for updates on its amenities that are still underway. You'll definitely want to check out what they have to offer when the resort is fully completed.
And if you're worried that you'll miss out on certain amenities, don't worry, Villa del Palmar is another property that is high on our list of places to stay in Cancun. You can't go wrong with a Garza Blanca stay paired with Villa del Palmar experiences.