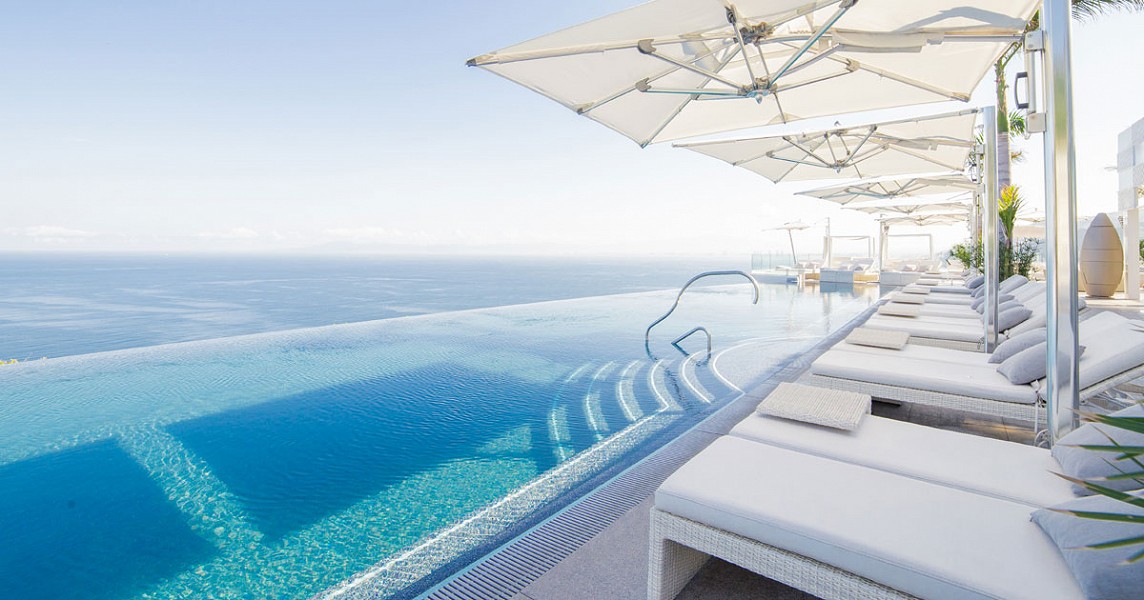 Photos Credit: Hotel Mousai
Tucked away along the coastline of Banderas Bay in Puerto Vallarta, Mexico is Hotel Mousai, an adults-only property inside the Garza Blanca Preserve. Boasting two all-suite towers, the hotel is a part of the prestigious Tafer Hotels & Resorts family, offering the city's only five-diamond property.
In total, the reserve is made up of seven buildings, with two towers being dedicated solely to Hotel Mousai. This past spring, we had the opportunity to visit the resort, which is located only a 30-minute drive from the Puerto Vallarta airport.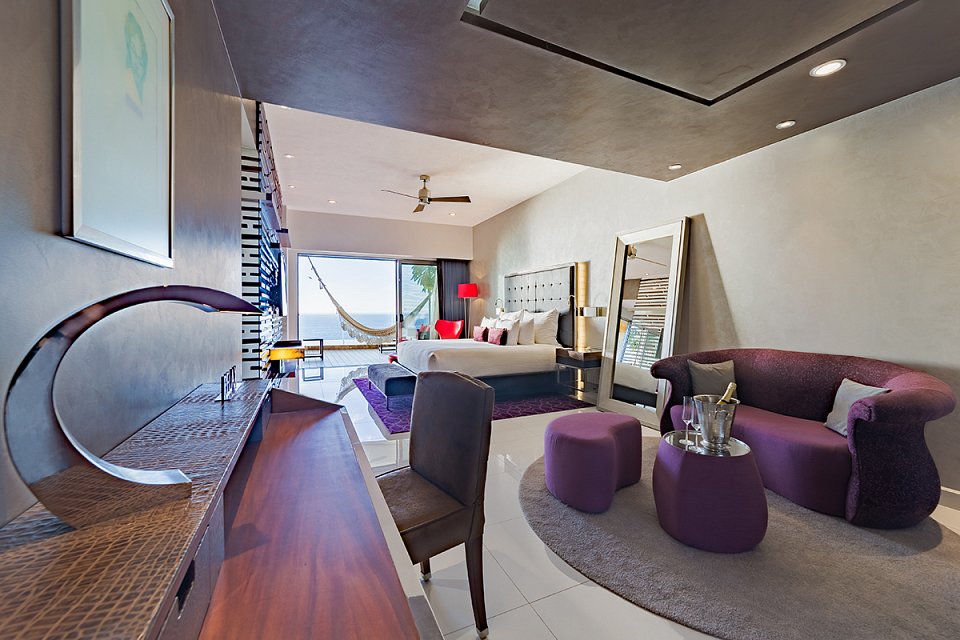 Upon arrival, what first caught our eye was the hotel's stunning aesthetics and design—contemporary and innovative yet still warm and inviting. The lobby is decked out in bold, color-blocked furniture pieces; marble floors; life-sized chess pieces; and gold accents opening up onto views of the ocean.
The property is made up of two towers: The South and North, and rooms within each tower all include walk-in rain showers, Smart Toto bidet toilets, complimentary Wi-Fi, a private terrace with Jacuzzi, outdoor lounge chairs and an extra-large hammock on the patio.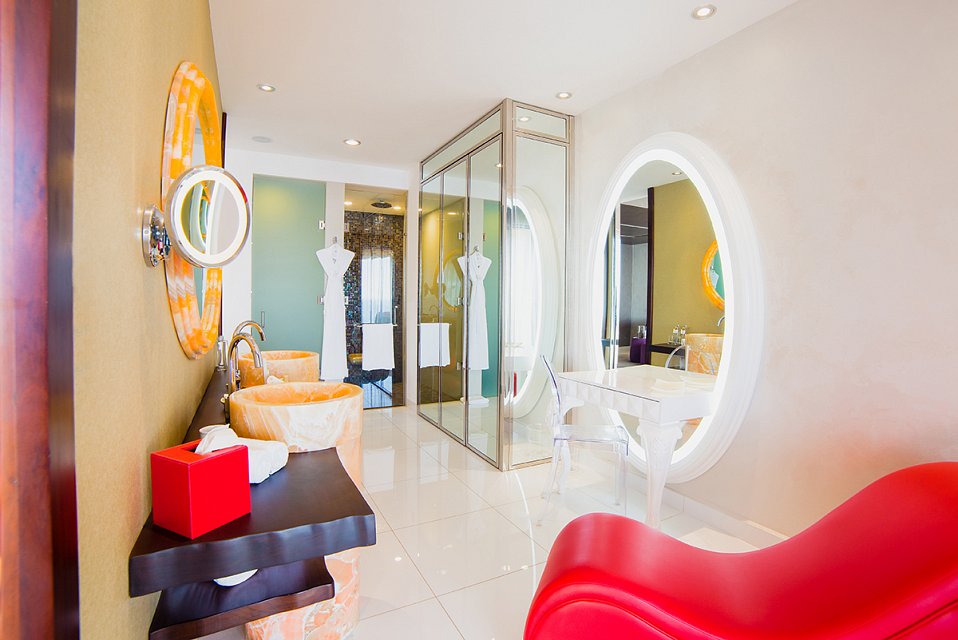 Other amenities include electric curtains, a work desk, and a travel chest which houses the minibar, fridge and Nespresso coffee maker. For our stay, we settled into one of the 1,069-square-feet suites in the North Tower. Chic and modern, the space features contemporary design elements, unique pieces of art, and imaginative details—it's a personality all on its own.
Separated by a mirrored wall, the en-suite bathroom features a moon mirror with LEDs, a walk-in rain shower decorated with Venetian chocolate litmus with quartz plates, and an automated Toto comfort toilet (a.k.a. a bidet). Each room also comes with its own iPad which you can use to order room service, book a spa reservation, send a message to your concierge, turn the lights on/off, or close your blinds in the evening.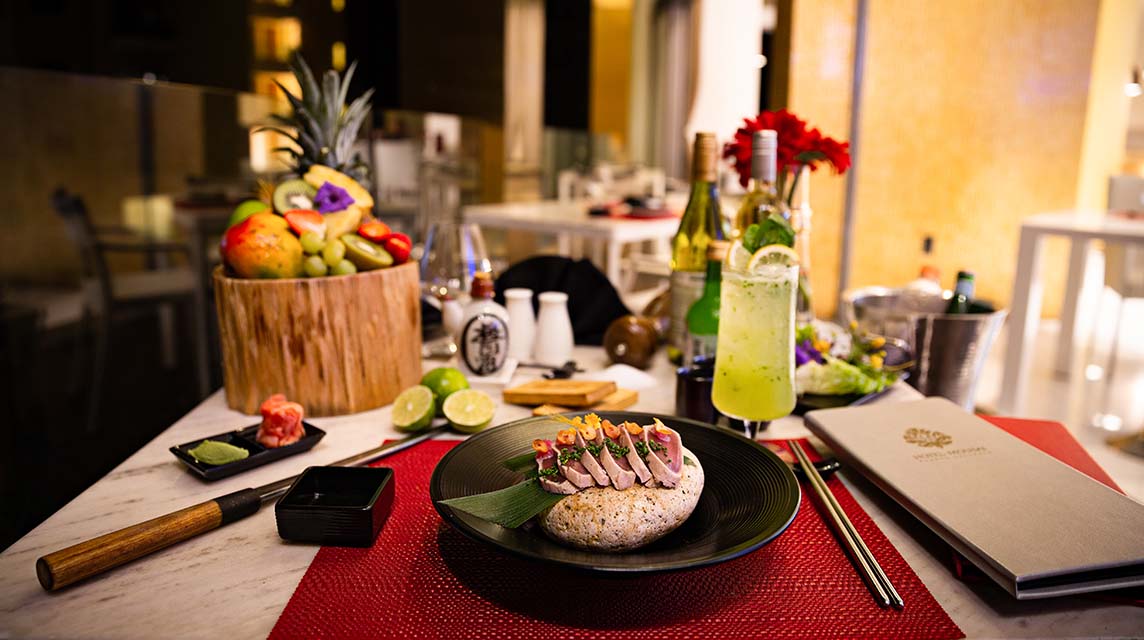 Hotel Mousai has six restaurants on property and guests also have access to the restaurants at Garza Blanca which includes Blanca Blue, Bocados Steakhouse and Aquazul Bar and Lounge. Although all-inclusive dining options can sometimes miss the mark, the property ensures that each restaurant lives up to its high standards.
You'll find that anywhere you go, you'll be getting the very best in ingredients as well as unique flavor combinations that will make you leave you wanting more. One of the best restaurants on property is Hiroshi, an elegant Japanese restaurant overlooking the ocean and open for dinner only.
Mexico may not be your first thought when it comes to amazing sushi, but whether you're staying at the hotel or just visiting the area, you have to try this impressive restaurant. Using the freshest ingredients and delicate precision, the dishes here are the type you'll write home about. If you can't decide what to get, ask for the chef's suggestions and you can't go wrong.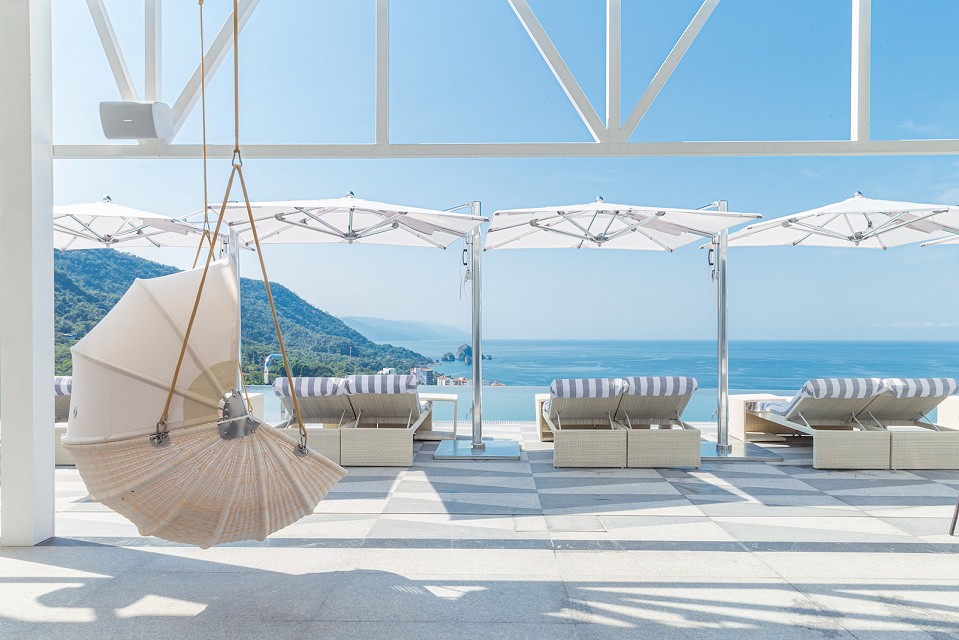 Around the resort, guests can take advantage of Hotel Mousai's exlusive amenities including a state-of-the-art gym; a gorgeous, sky-high spa with hydrotherapy treatments; tennis court, basketball court, and squash room; and two rooftop infinity pools, one for each tower.
Guests can also take a complimentary trolly down to the beach or to Garza Blanca hotel to experience its sister property's amenities as well. For a unique adventure, book an ocean kayaking tour to Los Arcos.
The three-hour experience begins on the beach at Garza Blanca and guests can choose either a private or tandem kayak as they venture out into the ocean headed toward the rock formation. Once there, if the water and weather permit, you can jump out of your kayak to snorkel around the area to view the subaquatic wildlife. Pro Tip: If you're prone to motion sickness, pop a Dramamine prior to taking off.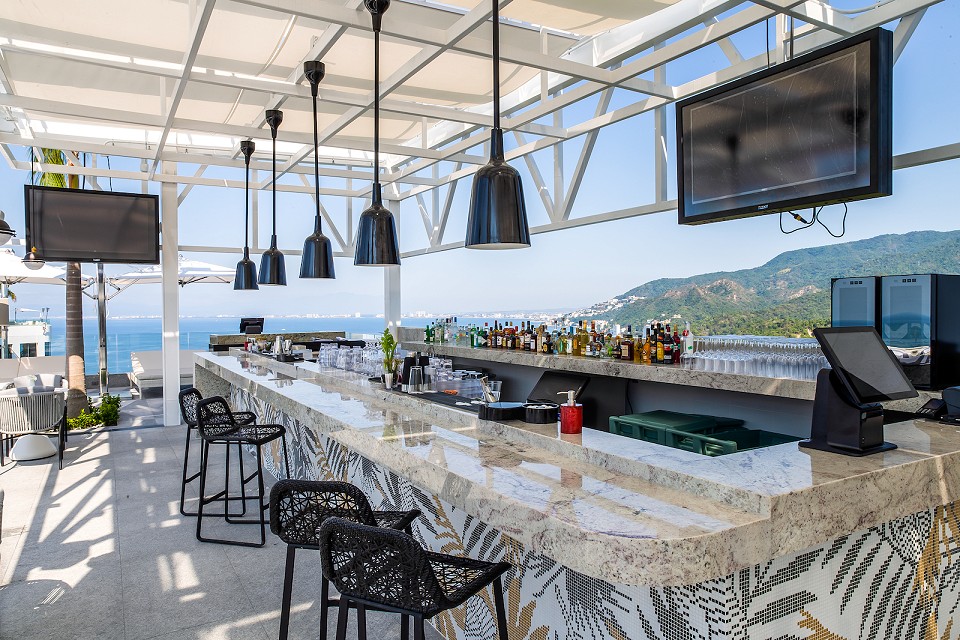 Or, if you'd rather stay on dry land, book a private tequila tasting and learn all about the country's most popular liquor while getting to taste some of the region's best brands. You'll learn the differences between white, reposado and anejo and how to match them with your meals.
Did you know that finishing your tequila shot with a lime has nothing to do with covering up the harsh flavor of the liquor? Book the experience to find out why this tradition lives on 'til this day…the answer will surprise you.
We loved everything about this all-inclusive experience in Puerto Vallarta, from the welcoming smiles of the staff as we arrived, to the mouth-wateringly good food, picturesque rooftop infinity pool, and our own private terrace Jacuzzi which helped us end our days each night. If you're looking for a high-end, adults-only property in Puerto Vallarta, Hotel Mousai is the perfect place to spend your next vacation.