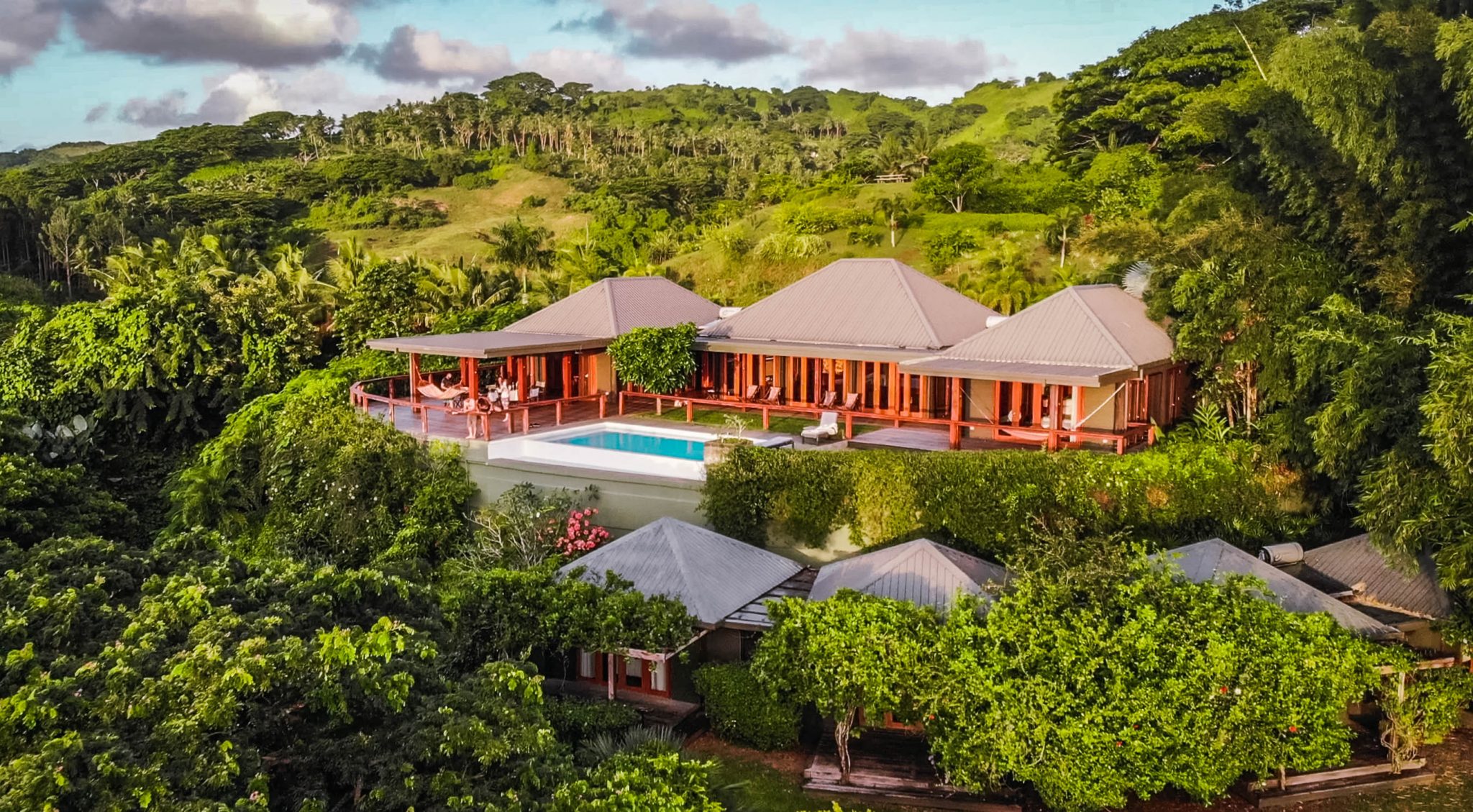 Tavola Villa
A destination known for its five-star resorts, Fiji has drawn some of the biggest names in hospitality – from Sofitel to Shangri-La. And while each offers its own take on luxury, from private beaches to butler service, guests who prefer the charm of independent accommodations have fewer options.
Tavola Villa is an exception. Set on eight private acres overlooking Savusavu Bay, the family-run retreat offers many of the same amenities as its five-star counterparts – including a private helipad, infinity pool, and ocean-front suites (custom-configured to preference) – but with a decidedly more playful atmosphere. "Coconut bocci ball" is among the recommended outdoor activities, alongside scavenger hunts and frisbee. A rope swing beckons on the front drive, which doubles as an impromptu hopscotch court.
Guests seeking a more traditional experience can find that as well, but as a truly private resort – Tavola accepts just one reservation at a time – it caters to those who delight in customization. Here's what to expect.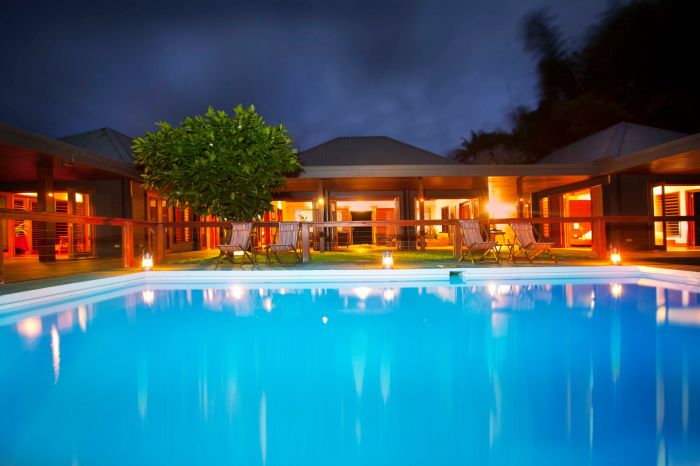 Tavola Villa
The Villa
Designed by Australian architect Madeleine Blanchfield, Tavola Villa sits just above Savusavu Bay, offering private access to the ocean through jungle gardens of frangipani, hibiscus and red ginger. Constructed with native hardwoods in an eco-friendly, minimalist design, the two-level, seven-structure compound sleeps up to 10 guests in a flexible configuration.
At the heart of the villa is the upper level, where guests will find the infinity pool surrounded by shaded verandas with hammocks and chaise lounges. A chic common area with high ceilings and lounge-style furnishings opens onto a manicured lawn, inviting lazy days with a book from the villa's eclectic library, intimate gatherings with friends, or thoughtful meditation. This level also has a chef's kitchen, covered dining area, and a master bungalow with a sun deck and private garden.
On the lower level, through a pathway of bamboo, are two additional bungalows, each with two bedrooms, a rainbath shower and veranda. Guests who stay a while can customize the villa's configuration to include a yoga studio, meeting space, personal office space, or even a recording studio.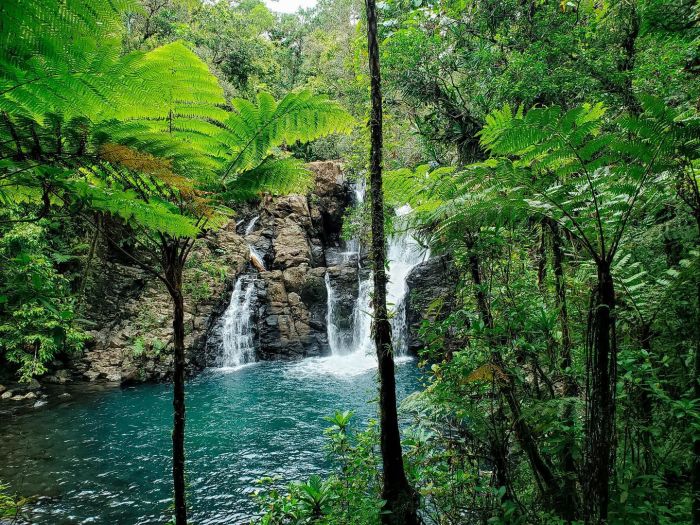 Tavola Villa
The Experience
Ideal for honeymooners, families, or inspiration-seeking corporate visionaries, Tavola offers a truly private escape – no loud neighbors, no need to make a dinner reservation (you'll have an ocean view, indoors or out), and no need to wait for a free hammock or kayak. The isolation is a dream for tight-knit parties, and perhaps less appealing to groups of friends looking to socialize. The nearest social scene is 10 minutes away in the town of Savusavu, which has a handful of charming bars, galleries, shops and even a farmers' market – but nothing close to the bars and beach clubs of larger resorts.
Adventure seekers, however, will feel right at home on Tavola's private grounds, which extend to the ocean for kayaking, swimming, and boating, and into a lush jungle landscape filled with hiking paths and waterfalls. Take an "edible landscape" hike for bananas, passion fruit, pineapples and avocados, or cool off beside a secret creek that runs through the grounds. Immediately surrounding the villa are manicured lawns for volleyball, frisbee – and yes, even coconut bocce. To fully explore the island, charter the villa's captained boat for fishing and snorkeling.
Although the private atmosphere of Tavola Villa draws parallels to an Airbnb, the full-service experience is closer to a boutique hotel. Reservations include daily housekeeping, shower amenities, airport transfers and a continental breakfast of local fruit, homemade scones and granola, French-pressed coffee, and herbal teas. Guests can add the services of a private chef, freshly prepared meals and may even request a custom stocked bar.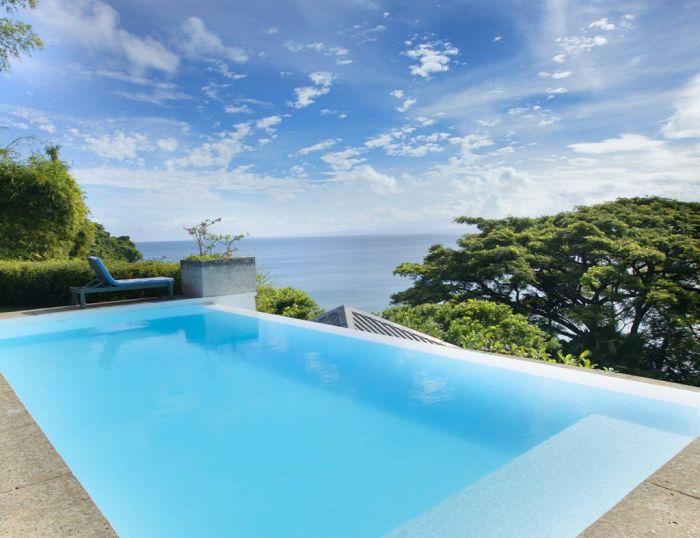 Tavola villa
Getting There
Getting to Fiji has become easier over the past decade, with Qantas, Fiji Airways, American Airlines, British Airways and Air New Zealand all offer non-stop flights. Although East Coasters will typically need to start with a leg to Los Angeles or San Francisco, from there the average flight is less than 10 hours. For Australians, the flight is even easier – a mere 5-and-a-half hours. Guests of Tavola can reach the villa by scenic helicopter transfer from Nadi, or a private car transfer from the Savusavu Airport. Whatever your journey, Tavola Villa will embrace you with an atmosphere of whimsy found in few other places in Fiji.