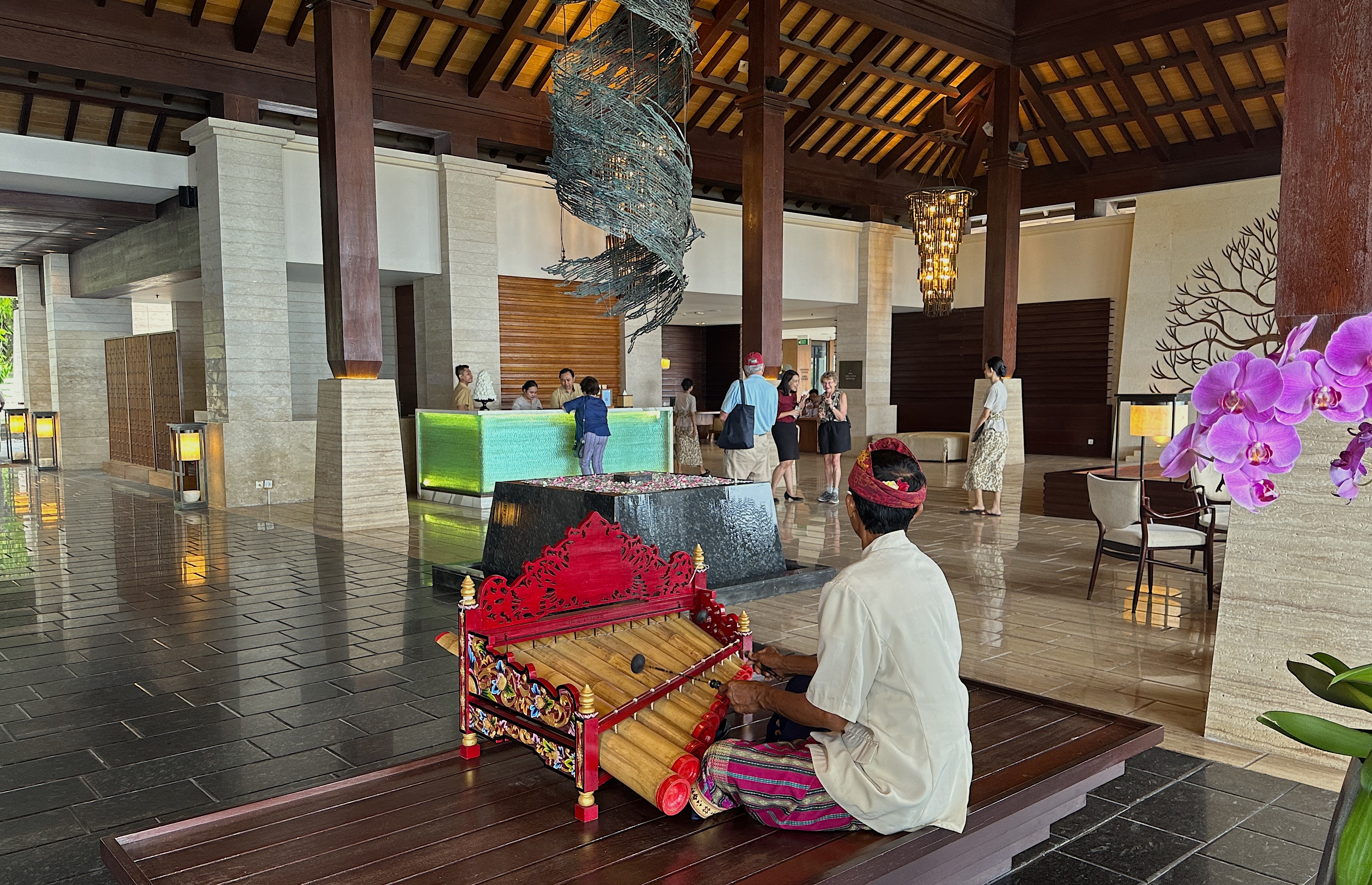 Photo by Michael Reiss
The Ritz-Carlton Bali has a commanding view of the Indian Ocean from two vantage points. Part of the resort is on a cliff giving rise to sweeping 180-degree views with a 70-foot glass elevator boasting a breathtaking view, which can whisk you down to sea level for endless ocean frolic.The gracious greeting at the lobby reception area including a live Balinese musical instrument performance called a "Rindik," which heralds more to come, as you are escorted to your spacious accommodation.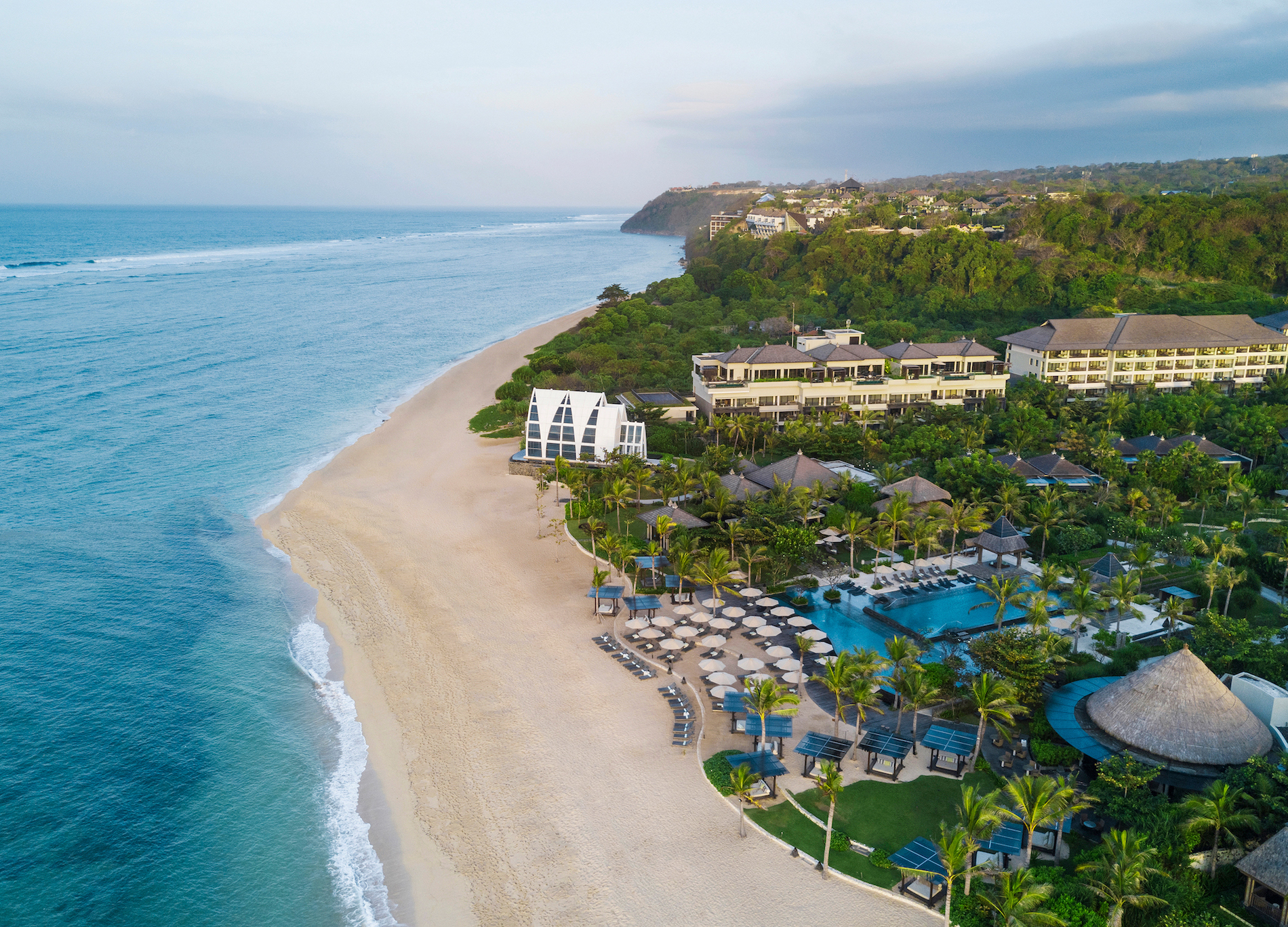 Photo by the Ritz-Carlton
The sprawling property is serviced by golf carts, called "Buggies" to make navigating the resort a breeze.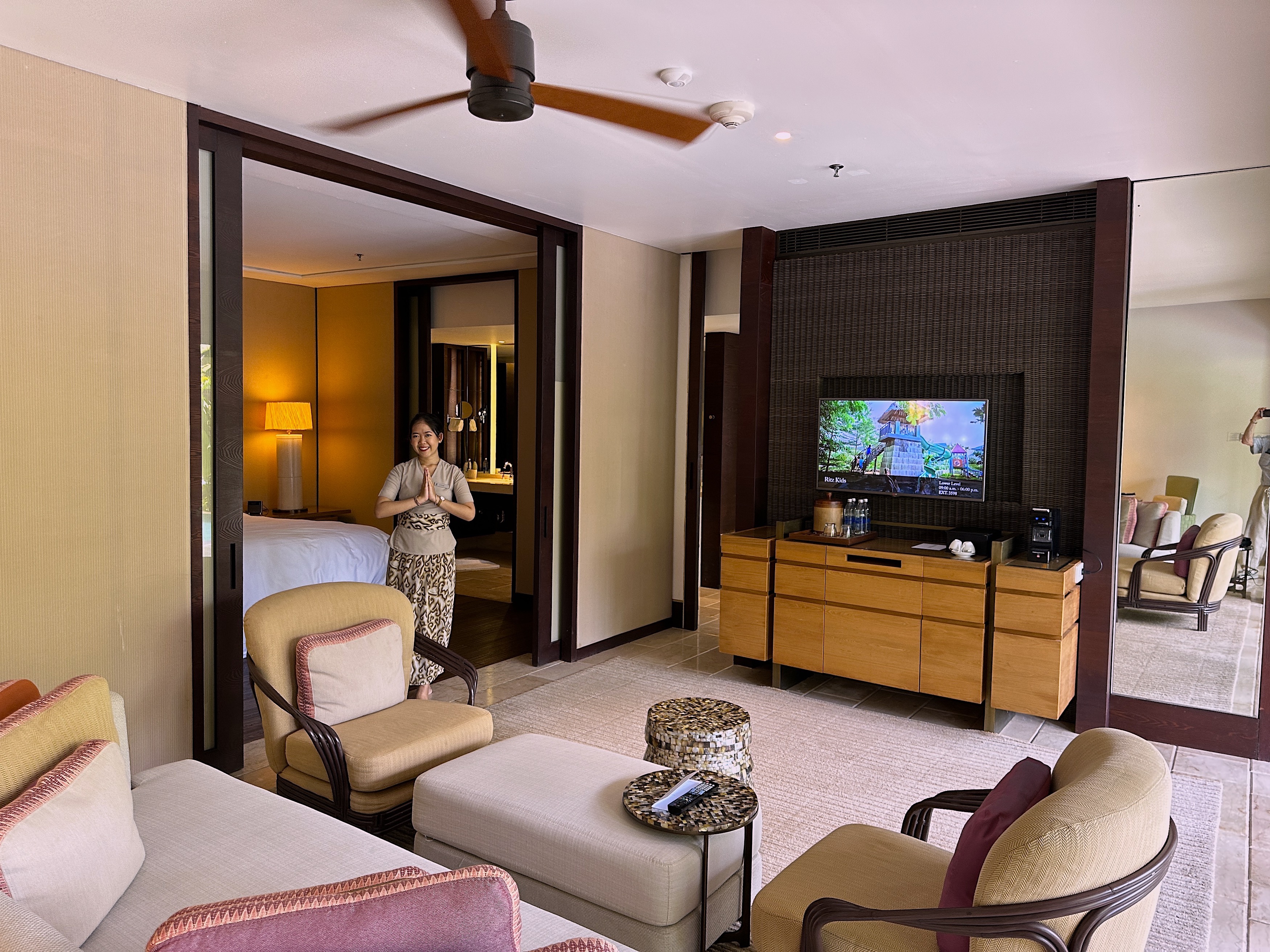 Photo by Michael Reiss
Your luxurious accommodation offers every thoughtful amenity including Ultra-max toilets and remote shades, soaking tubs and in some suites, patio plunge pools.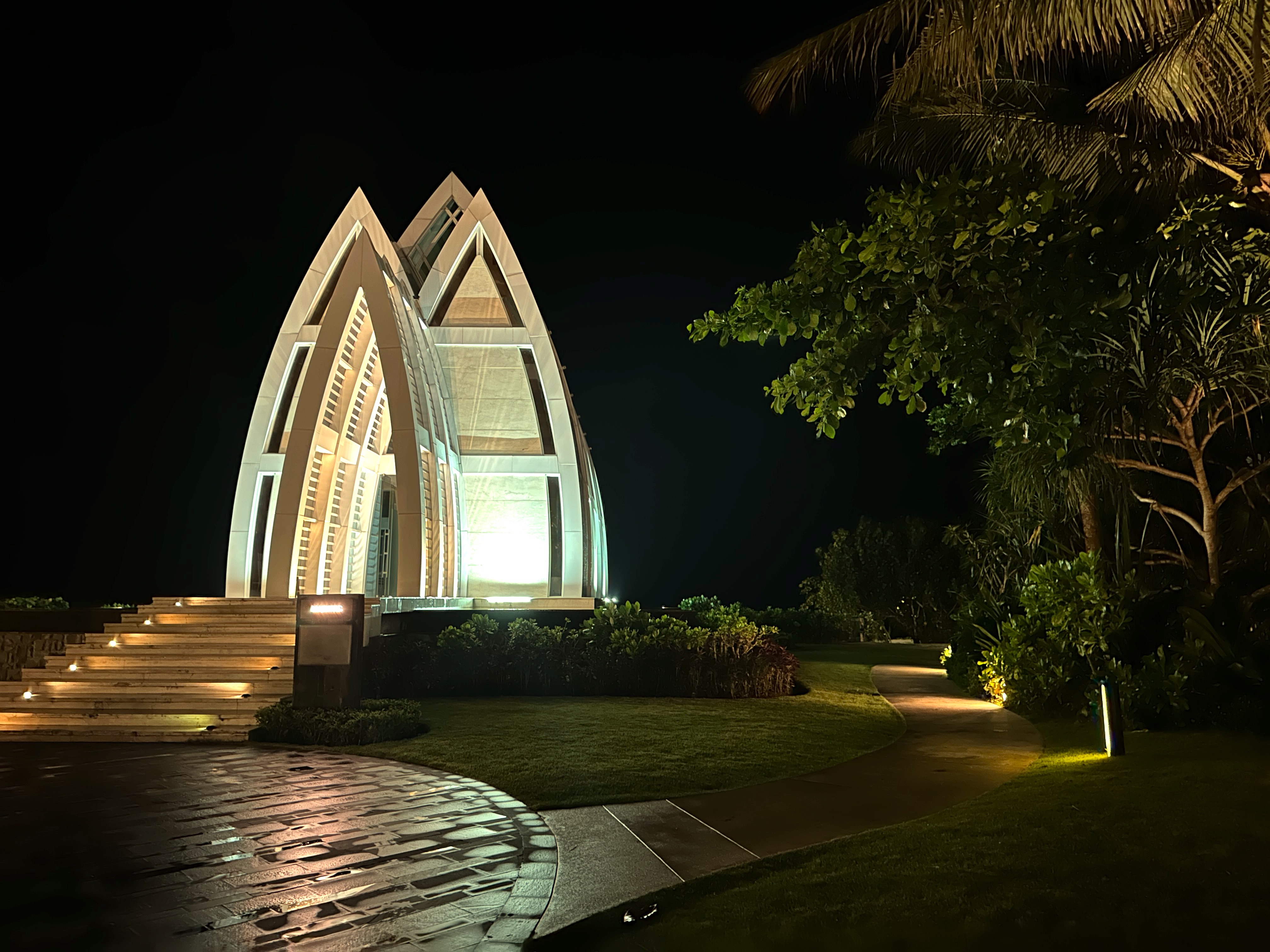 Photo by Michael Reiss
Once settled in, it is time to explore the grounds--complete with an architecturally significant beachfront wedding chapel, called Majestic Capel, reminiscent of the sails design of the Sydney Opera House.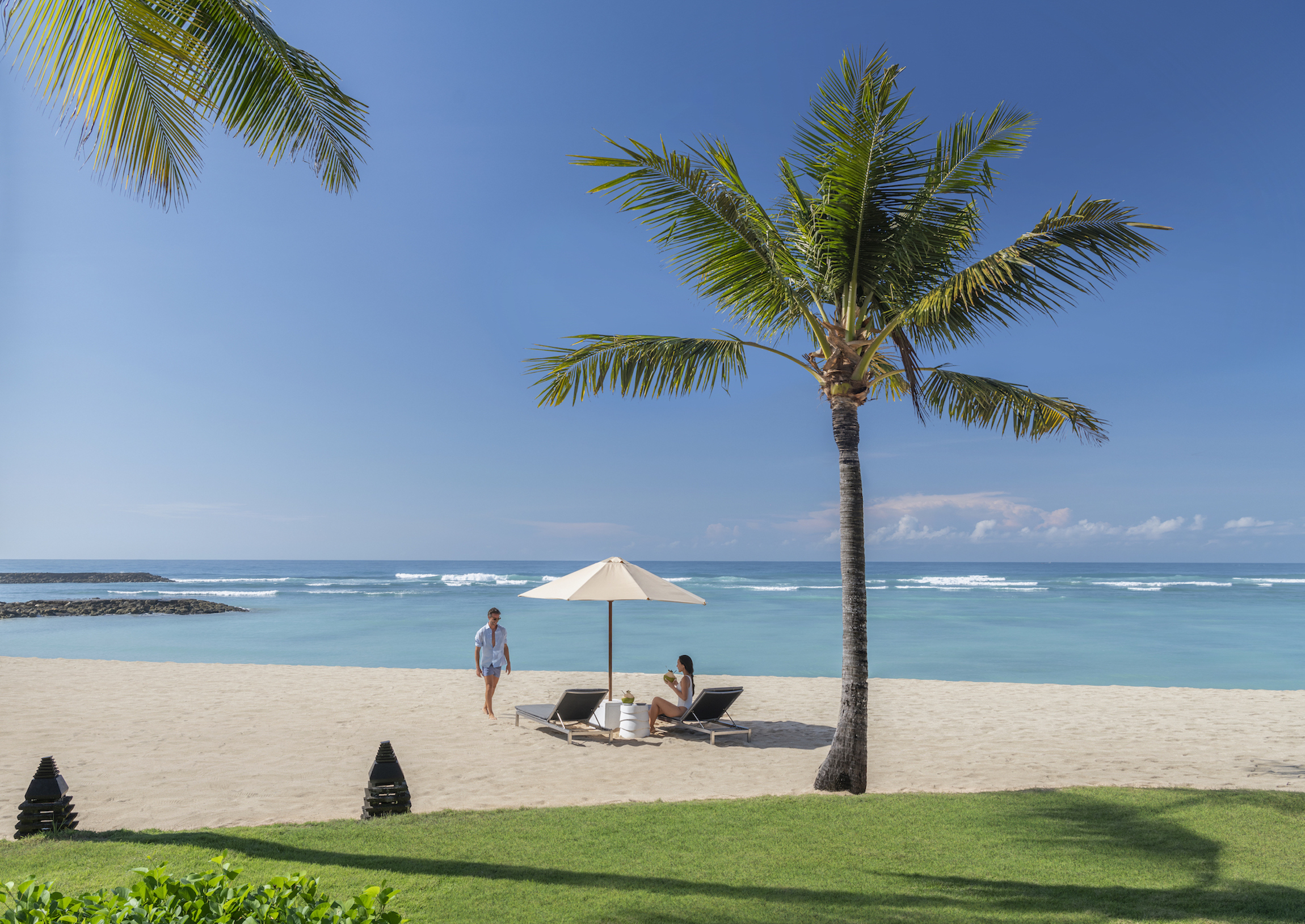 Photo by the Ritz-Carlton
In between dips in the pools and the ocean, there are complementary activities and numerous food and beverage venues to tempt and replenish you.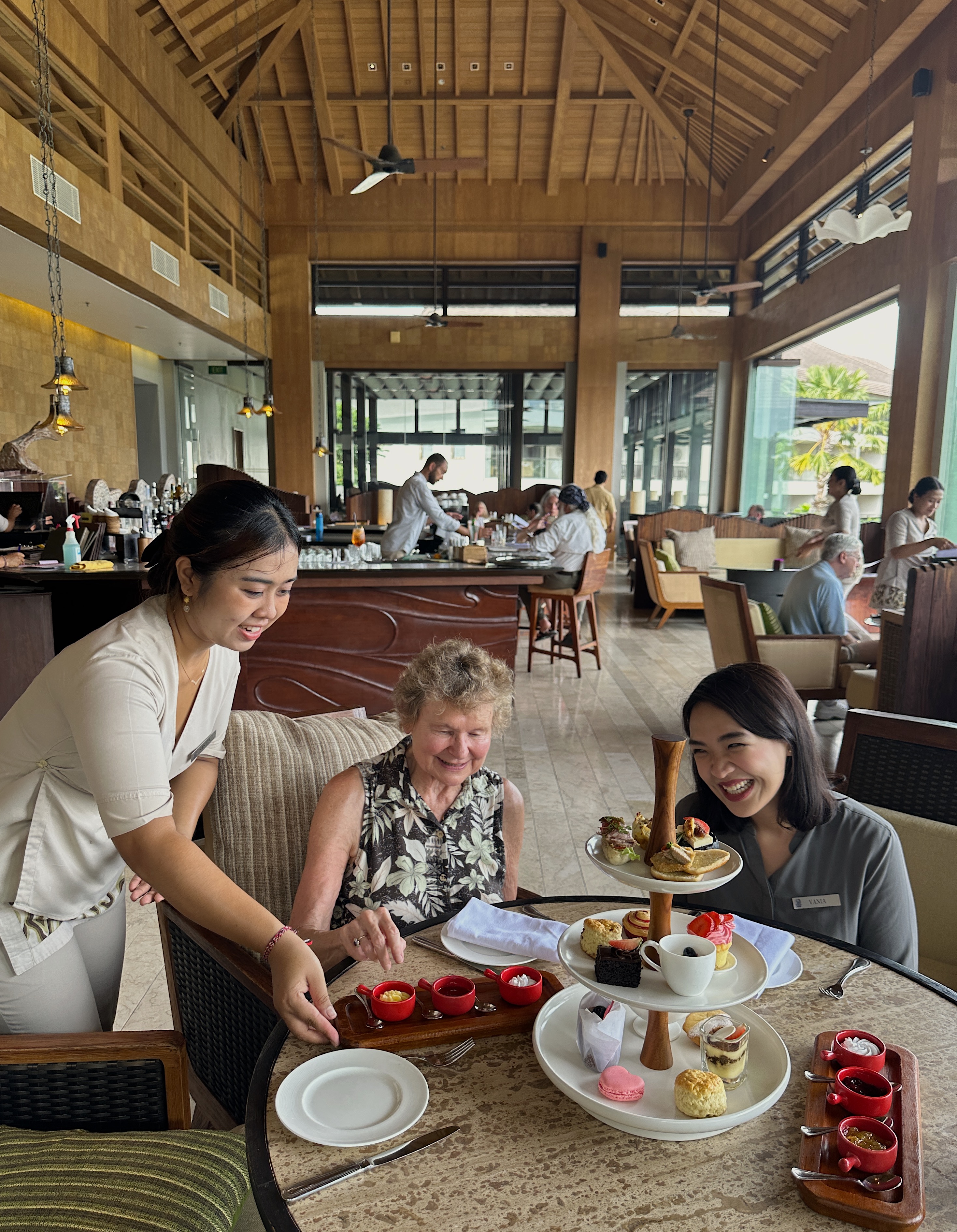 Photo by Michael Reiss
You might enjoy afternoon tea in the lounge and bar area, or perhaps you may want to build up an appetite by fitting in some exercise in the 24/7 Fitness Center.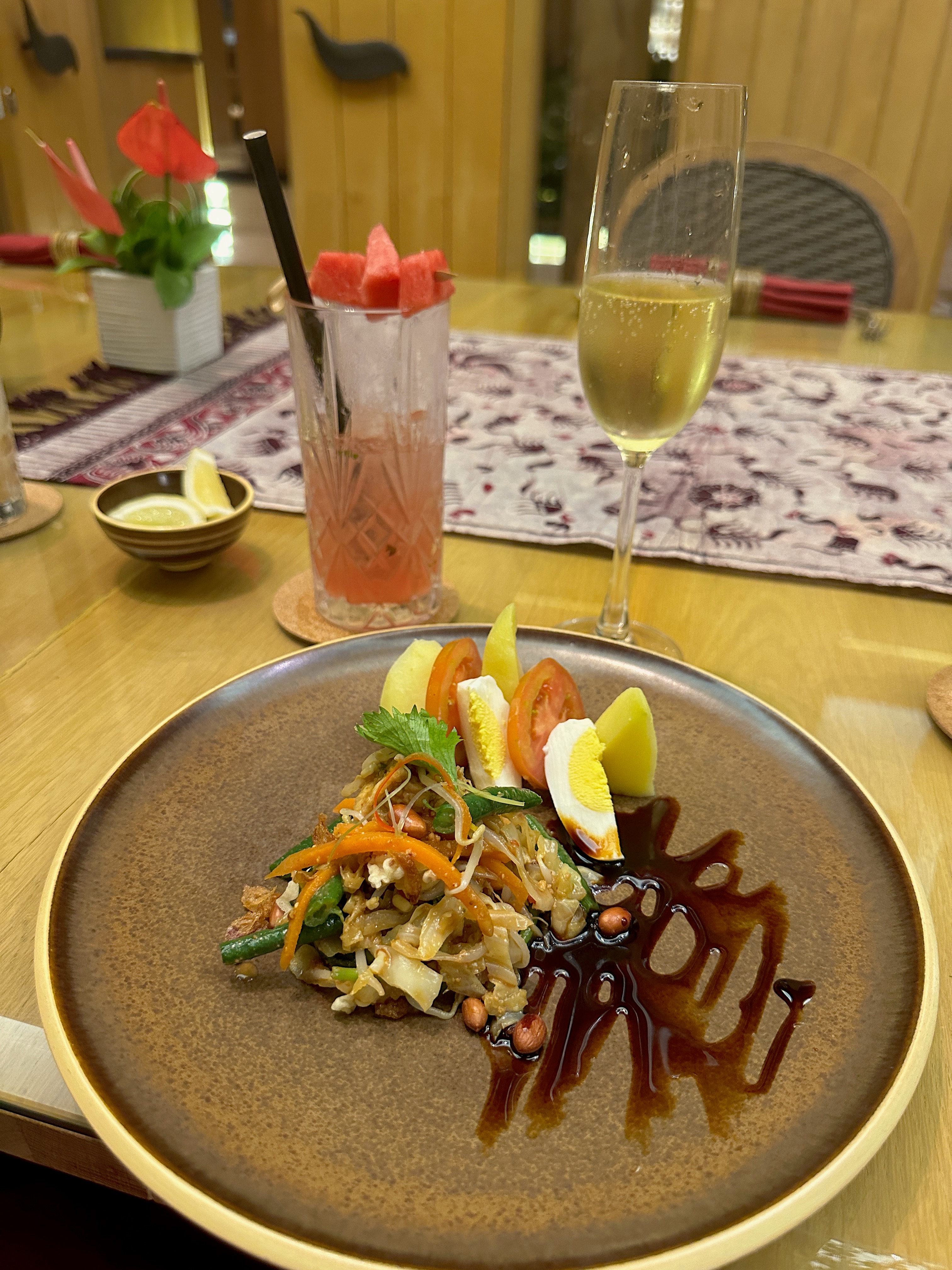 Photo by Michael Reiss
Evening might include their signature beach bonfire experience complete with all the fixings for s'mores, followed by dinner at Bejana Restaurant. You will delight to refined versions of Indonesian delicacies including all-time favorites like Gado Gado Salad and assorted satays, complemented by mesmerizing music and views of the Indian Ocean from the outdoor deck.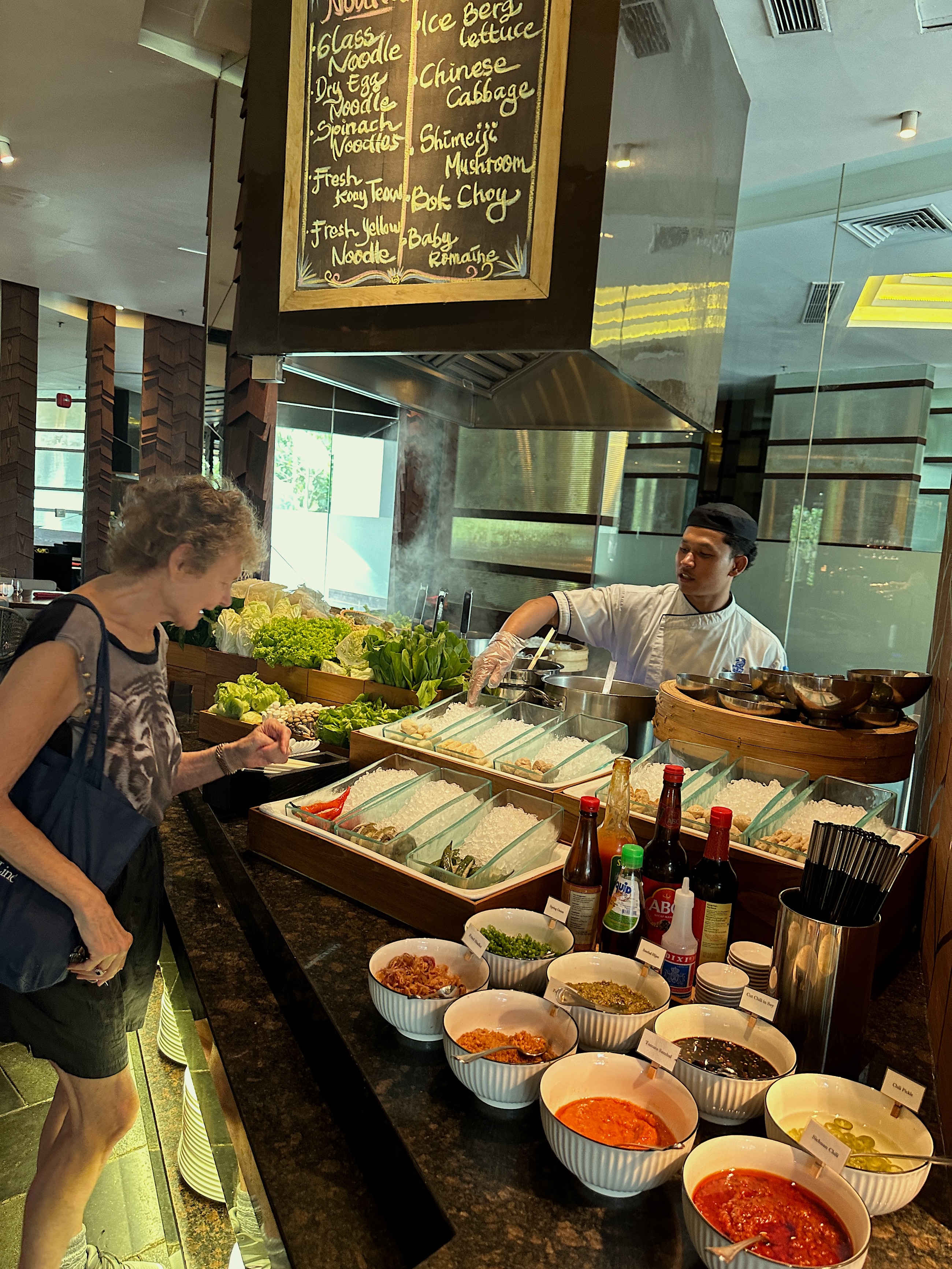 Photo by Michael Reiss
Breakfast at Senses is an extravaganza of international fare prepared with flare and presented with finesse.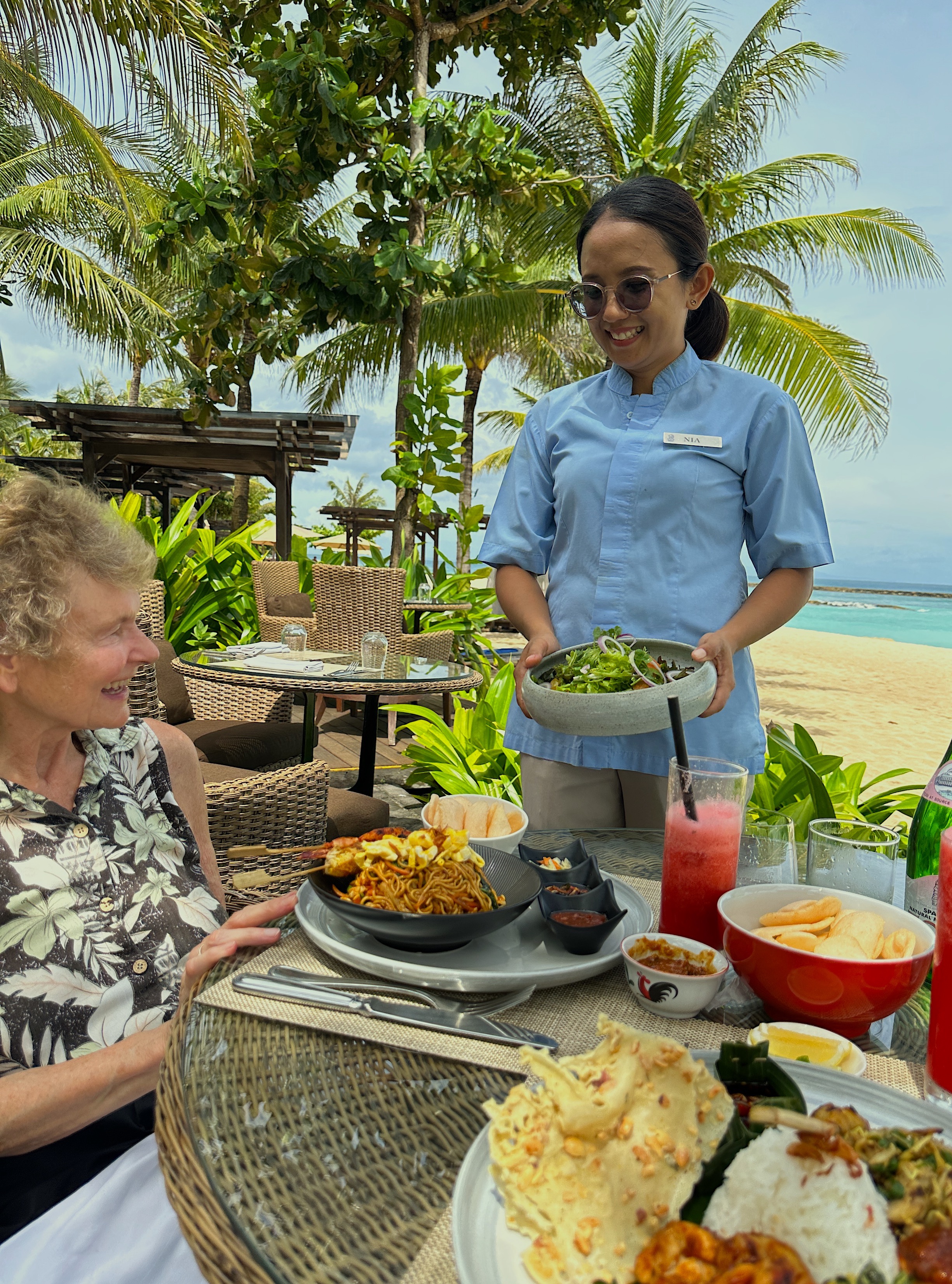 Photo by Michael Reiss
Lunch at Breezes Lounge is the perfect beachfront spot with an extensive tapas menu to nourish the body and prepare for an afternoon of exploration and discovery.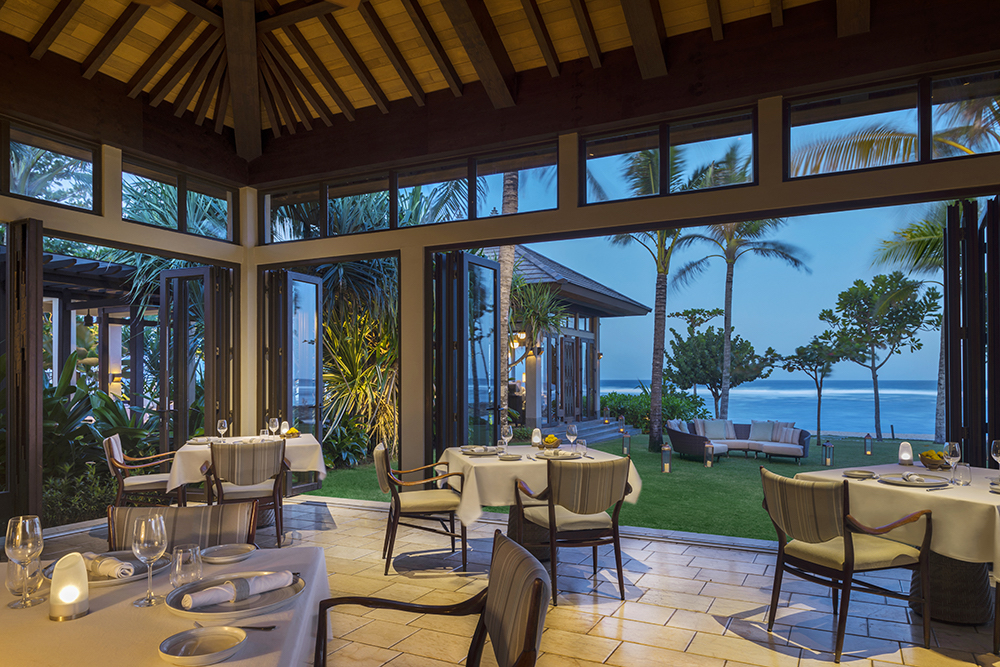 Photo by the Ritz-Carlton
Dinner at Beach Grill showcases the talent of the culinary team. The menu offers a wide range of items with a nod to Italian including an exceptional carpaccio.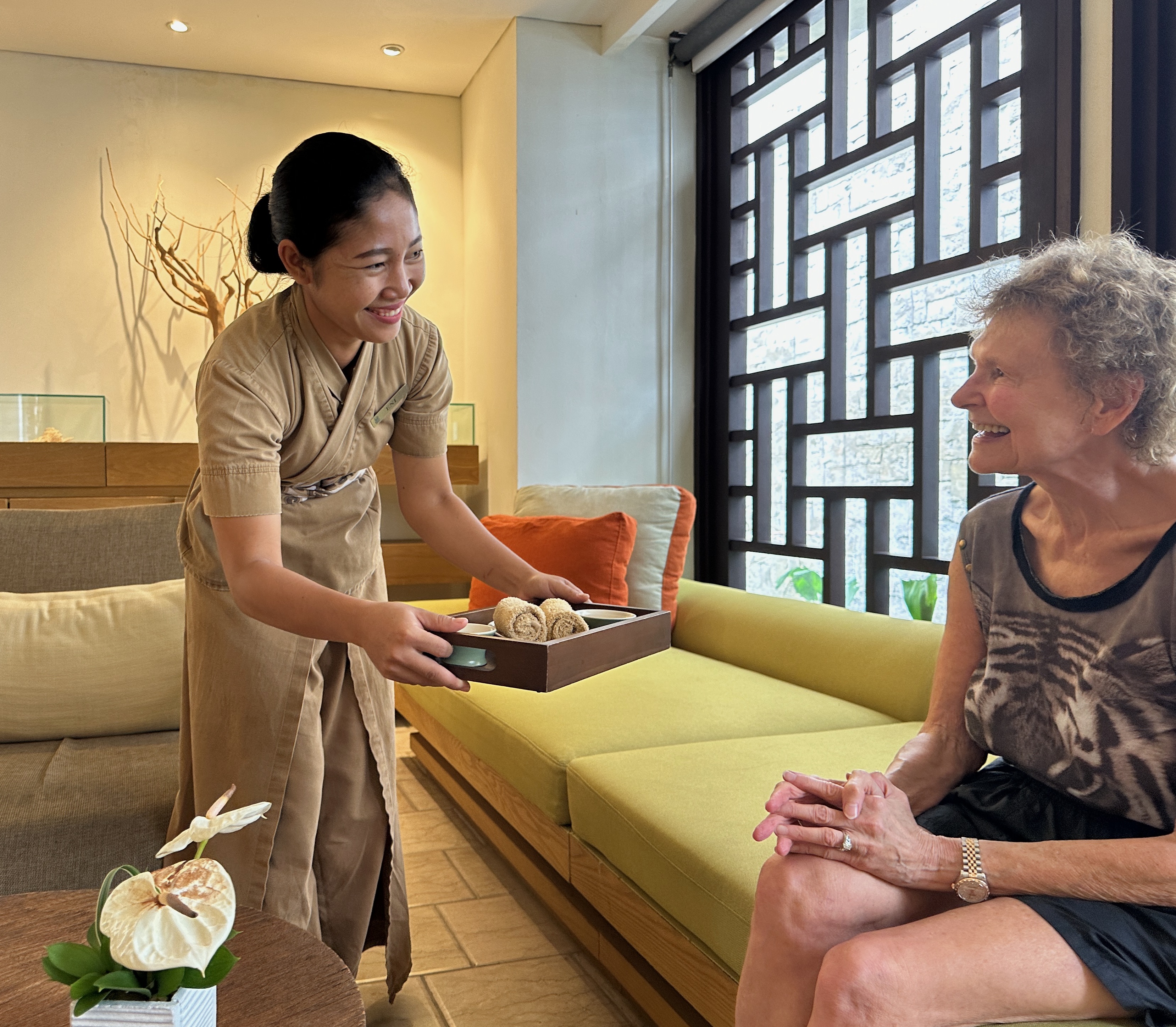 Photo by Michael Reiss
Spa time might include a 30-minute Hydro-Vital Pool Experience where a range of jets and water features set the stage for a relaxing massage. Indulge in a Sea of Serenity signature Ritz-Carlton Spa, Bali treatment. This traditional Balinese massage incorporates a number of modalities to soothe stress, reduce tension and revitalize circulation. The massage therapists were not only skillful but soothing in their tone and manner making this the epitome of a calming, rejuvenating experience!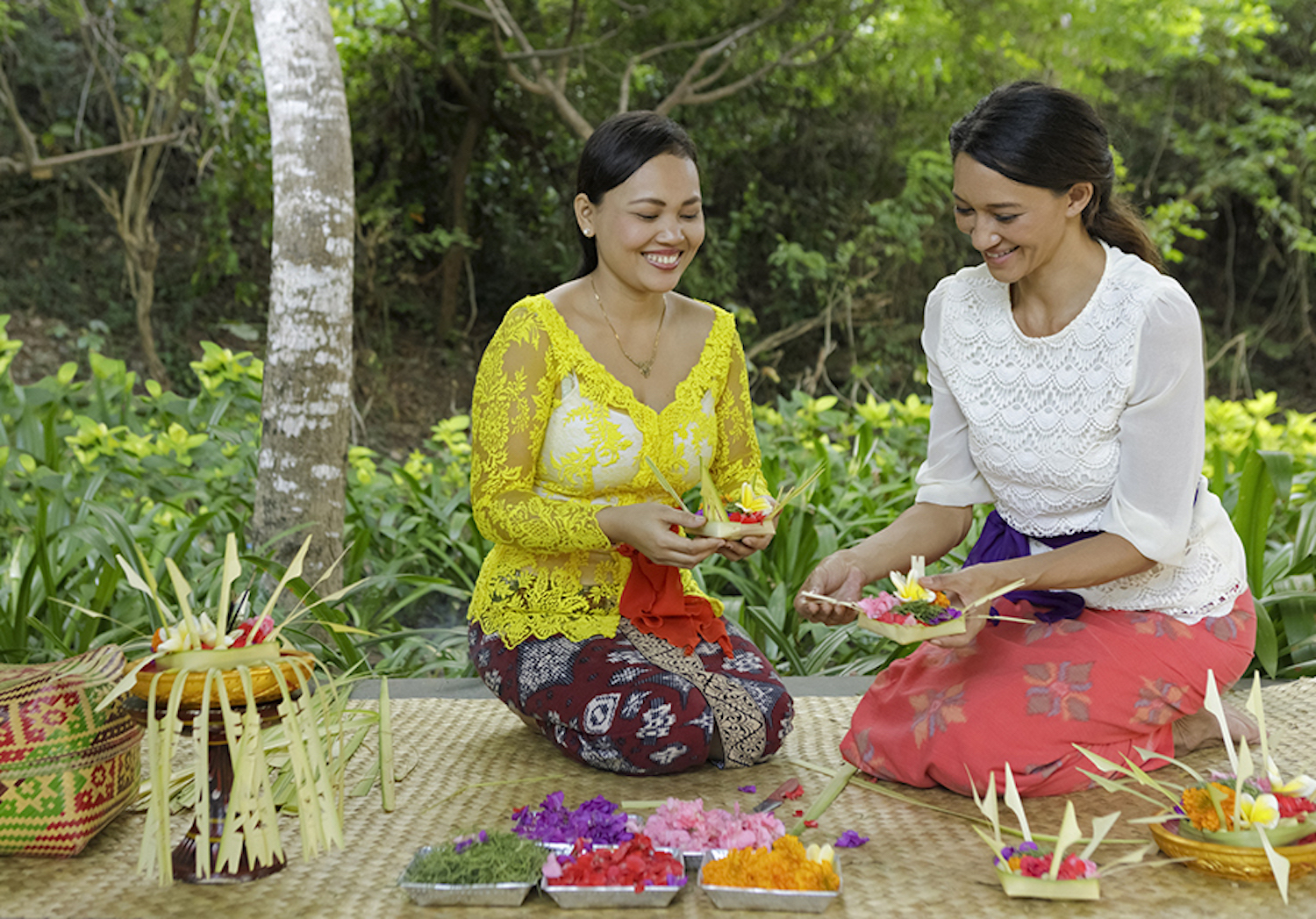 Photo by the Ritz-Carlton
Take in one of the many sightseeing excursions organized by the concierge staff and make time for a private class booked at the spa called "Defining Moments." We learned "Canang Sari" at the Balinese Pool. Here you will learn about the significance of the sacred flower offerings that you see at every threshold and temple. You will be dressed in traditional Balinese garb and you will learn to prepare your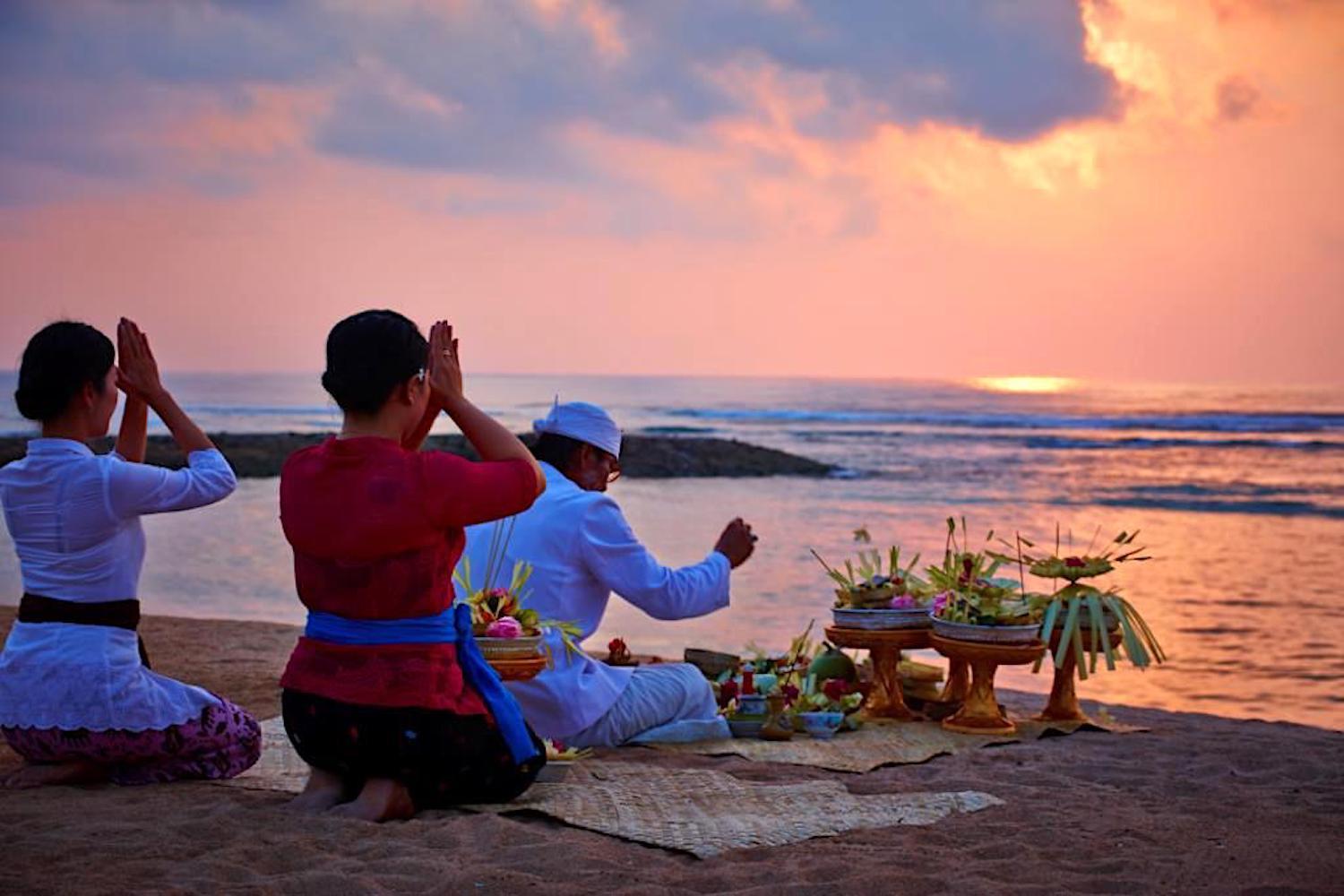 Photo by the Ritz-Carlton
We also experienced the "Temple Ceremony" with prayers and offerings to the gods of the Hindu faith. Both experiences offered a wealth of understanding about the uniquely spiritual culture of the Balinese.
The Ritz-Carlton Bali is an oasis of tranquility offering the best of Bali in an incomparable beach setting where you will be surprised, delighted, served, and informed by the staff and the unique sense of place.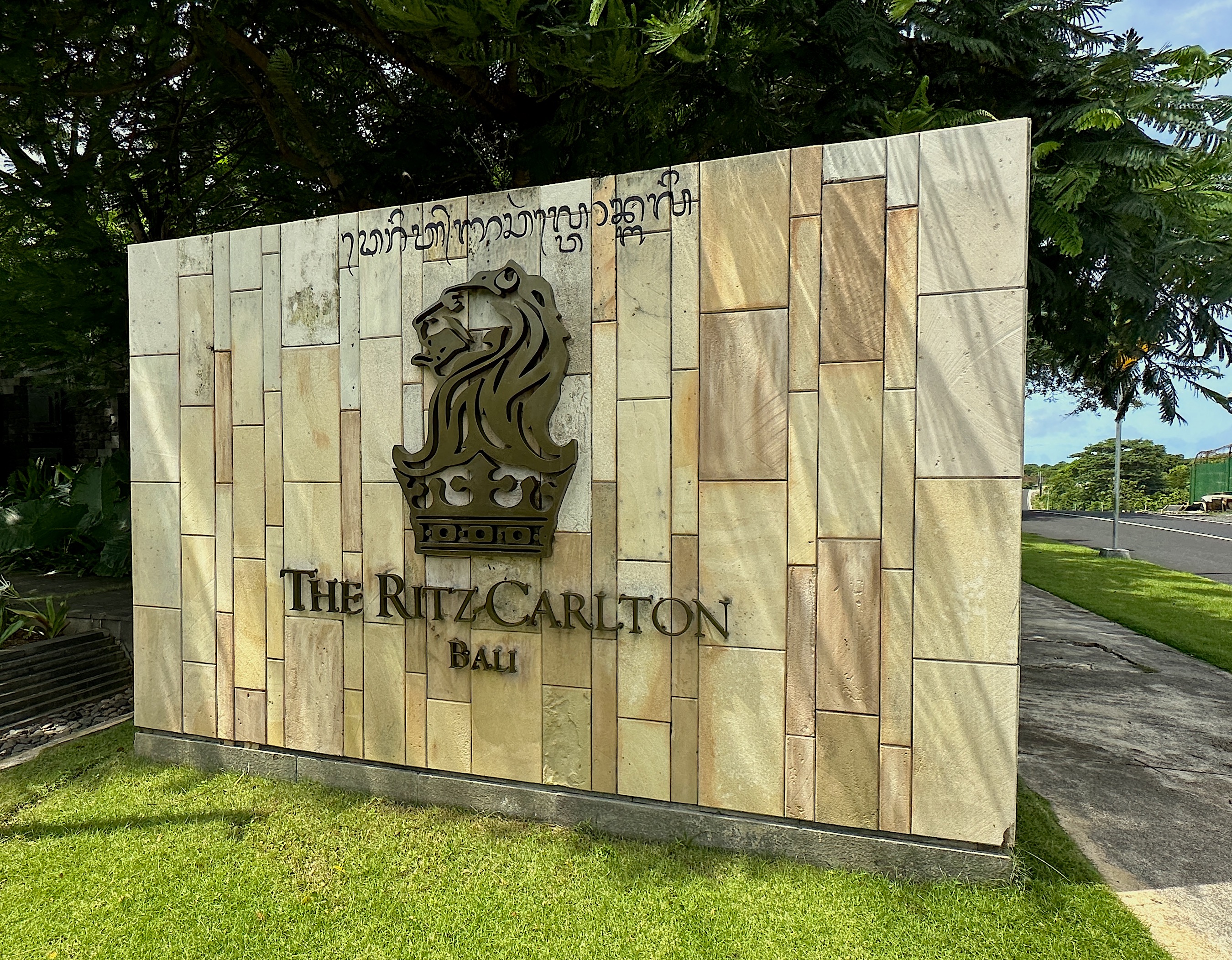 Photo by Michael Reiss