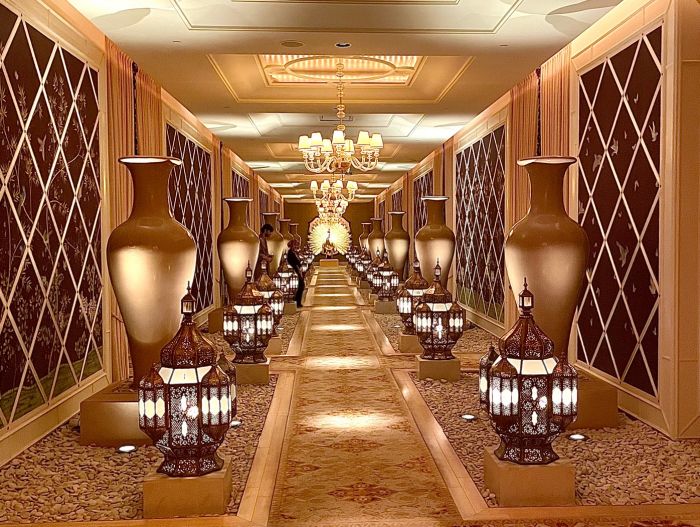 Photo by Jill Weinlein
One of the most opulent spas in Las Vegas is the Spa at Encore. Honored with the prestigious Forbes Five-Star Award, this exotic retreat allows guests to live well by renewing, replenishing and re-energizing in an elegant and tranquil environment.
Guests can indulge in a variety of treatments that include the Polynesian-influenced Nalu Body Ritual or the Encore Escape for the ultimate enjoyable couples spa experience.
Wynn Living Well is designed for both flexibility and mindfulness. The program is tailored to include elements that reboot guests to feel refreshed, reinvigorated or simply joyful. The program provides a wide range of activities to help one inject a sense of well-being while at the Wynn Las Vegas, and hopefully back at home.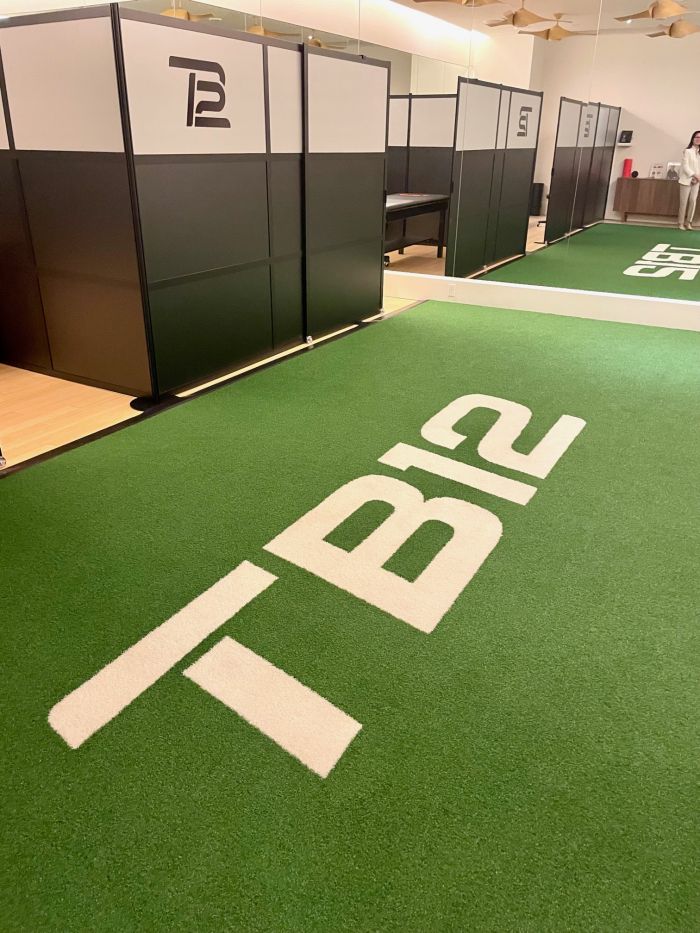 Photo by Jill Weinlein
Only at the Wynn Las Vegas can one learn the secrets of the revolutionary performance and recovery method seven-time Superbowl Champion Tom Brady and his body coach Alex Guerrero pioneered - TB12. Those who admire Brady's longevity, now have access to his game-changing system of wellness principles. Guerrero's focus on blending muscle pliability with a holistic approach has been integral to Brady's success on and off the field.
TB12 Body Coaches at the Fitness Center at Encore share this all inclusive approach with fitness participants of every level. These coaches are licensed physical therapists and athletic trainers, who have received proprietary TB12 training. The coach you receive will assess your goals, and customize a comprehensive performance and recovery plan to elevate one's fitness regimen while in Las Vegas, and when you get home. This inspiration and guidance will help one explore and focus more on optimum health and wellness.
One-on-one appointments are available for a 60-minute introductory session or a 90-minute initial consultation with a TB12 Body Coach. Following completion of this initial appointment, clients then can book 60-minute follow-up sessions.TB12 Body Coach. Appointments can be booked as single sessions or can be purchased in packages of two or six sessions.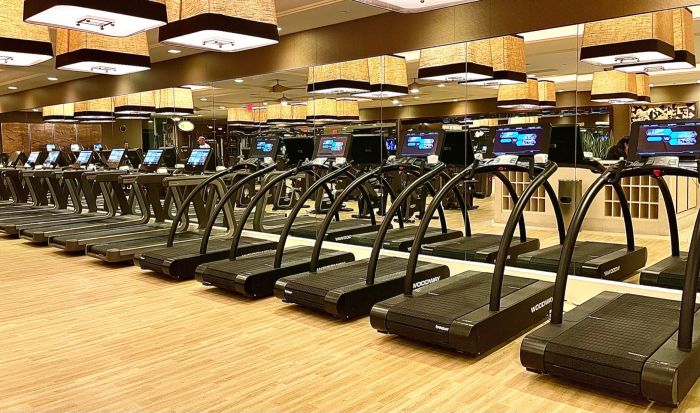 Photo by Jill Weinlein
Both at the Wynn and Encore offer state-of-the-art fitness treadmills, elliptical trainers, recumbent and upright bicycles and strength equipment. A team of nationally certified personal trainers and fitness instructors offer classes and private instruction to help you maintain your workout routine while traveling, and learn a few new techniques to take back home.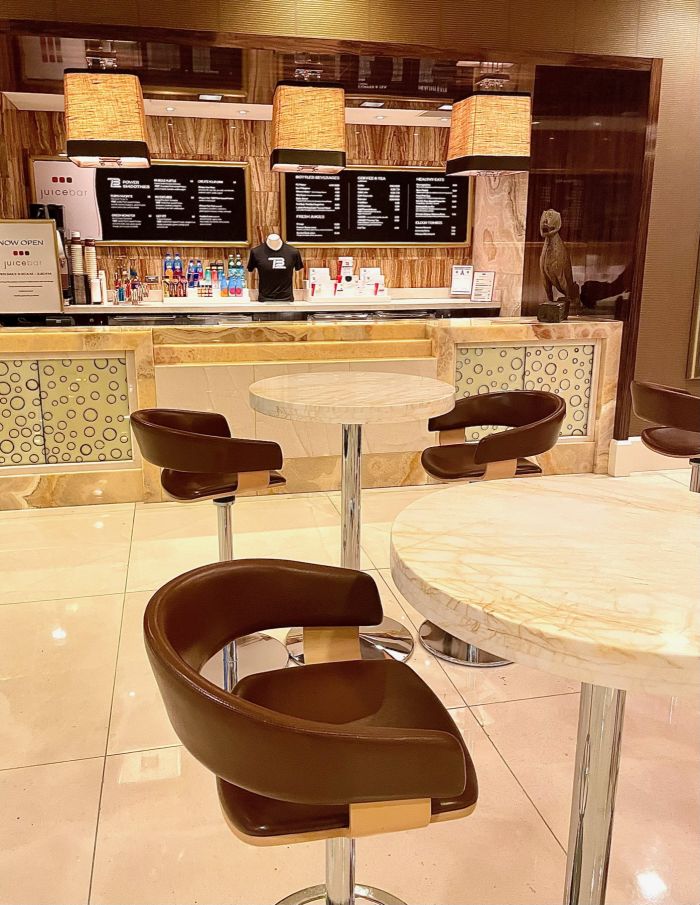 Photo by Jill Weinlein
Another element in the partnership with Tom Brady's TB12 Performance and Recovery Fitness Coaching is a Cafe at Encore's Fitness Center. After a TB12 experience and workout, renew and recharge with one of the just-launched lines of TB12 Power Smoothies. These nutritious wellness beverages are named 'Tom's Favorite' 'Green Monster' and 'No Excuses'.
The cafe also features healthy fresh juices, a variety of coffees and teas, elixir tonics and healthy meal items to fuel and fortify one's body and mind.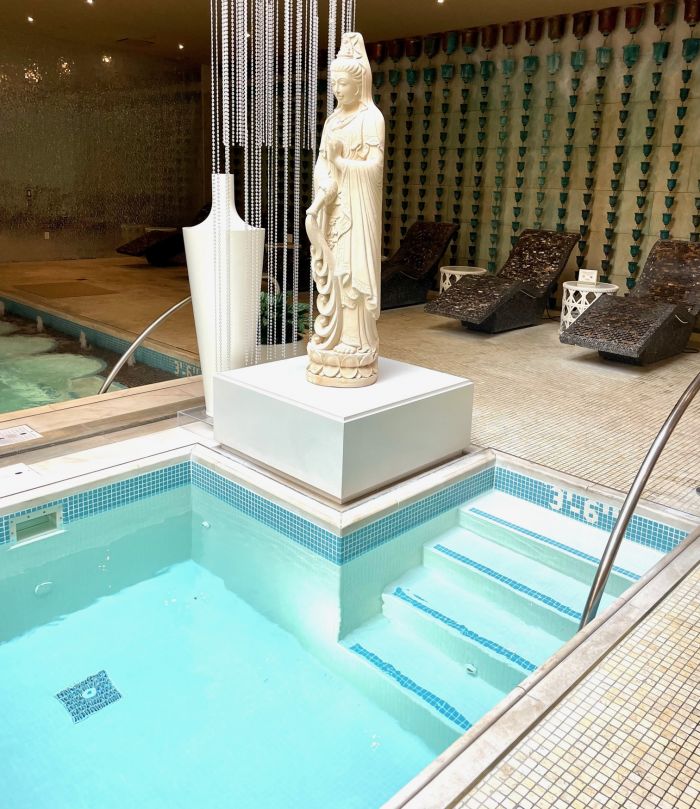 Photo by Jill Weinlein
Also after a fitness class, indulge your sore muscles with one of our exclusive massages at either the Wynn and Encore Spa. Specialty treatments will help you relax, unwind and even sleep. Choose the experience that best suits your time and mood, from the best sleep you've ever enjoyed on a signature Wynn Dream Bed, or revitalize tired hands and feet with a CBD-infused mani/pedi at the Salon at Wynn or at Encore.
Those seeking some good luck will want to reserve the Good Luck Ritual designed to incorporate the five Chinese elements. The goal with this custom massage treatment is to promote happiness, luck and prosperity, by applying invigorating peppermint to feet, ultra-moisturizing hand therapy, and provide a relaxing botanical scalp treatment.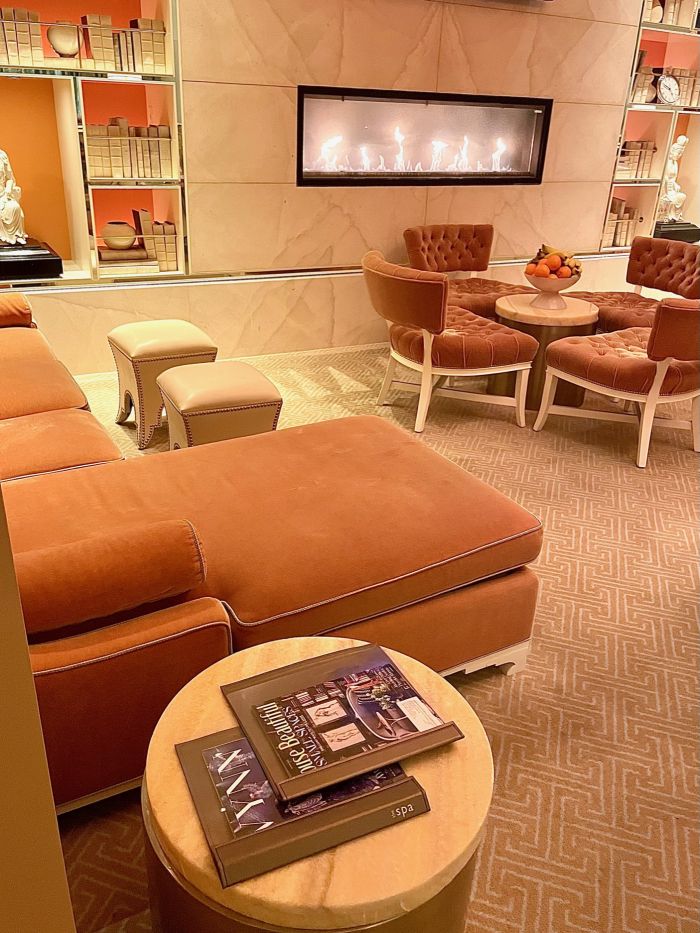 Photo by Jill Weinlein
Wynn Las Vegas is offering specials throughout the year. Now is the time to discover Wynn Living Well to Renew, Replenish and Re-Energize.