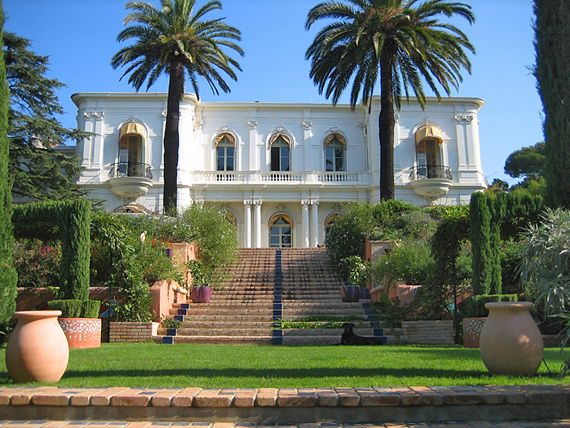 Photos Courtesy of In Villas Veritas
Renting a villa with family and friends is my all-time favorite holiday. The privacy, mood control and coziness factors make for such a lovely experience. But, renting the right villa in the right location for you is crucial— and so many agents you find on the web or via large companies are misleading and send you photos and details having little to do with reality!
Book ahead for 2012; France, Italy, the Caribbean and more— here is my villa rental agent of choice over many years for top-end properties:
In Villas Veritas
Laura, an American born in Paris and raised in Europe has a deep and extensive knowledge of the marvelous homes available for rent though her network. She started her villa rental company over ten years ago when she was frustrated by the poor service she and her family had experienced: the number of operators who sold a dream in photos and delivered a sub-par villa. As a long-time villa renter herself, Laura understands what her clients want from a villa vacation: comfort, beauty, good location for touring, space for the family and friends to spread out, and great service to provide a relaxing stay. And, most importantly, no surprises, except of the pleasurable kind!

Laura is great for being handheld and advised the way a friend would do. Whether you rent a charming farmhouse or a luxurious villa, Laura sets herself apart by providing firsthand knowledge of each and every property she represents, working closely with the client to manage every detail. Browse the invillas.com website to find what's right for you, or email Laura Blair directly with a note on what you are searching for.

Three French Greats — As an introduction to Laura's top-notch service

Villa Le Roc - French Riviera (pictured above)
This magnificent, 20,000-square-foot, Belle Epoque mansion, sits at the top of a property of 7.5 acres of beautifully landscaped gardens, with breathtaking views from all sides over these gardens and to the sea, which has a private beach. The owner is a well-known interior designer who has realized a fantastic décor, at once playful and incredibly imaginative with the utmost in quality.

Great for
Those who appreciate sweeping beauty and great style. A fabulous, special location for a wedding or event party.

Memorable moment
Arriving back by boat from St. Tropez, seeing the glorious villa and gardens and feeling as though we were in an F. Scott Fitzgerald novel.

Service level
Two maids daily, pool and beach service, three gardeners. Manager/concierge on site.




Les Pinchinats - Provence
Les Pinchinats is a beautiful and luxurious villa in the most exclusive residential area of Aix en Provence. Just minutes from the center of Aix, it is located near a wealth of vineyards in the countryside yet is also close enough to the autoroute for easy touring. The villa is decorated in extremely elegant style and lovely gardens surround the house with many pots of flowering plants and bushes adding color.
Great for
An extended family or group of friends wishing to enjoy the splendors of Provence in style and comfort.
Memorable moment
Finishing a rousing game of tennis just in time for a swim, followed by a delicious aperitif of local Rosé and a bite of Pissaladiere, the Provence "pizza".
Service level
Caretaker couple on-site for house and garden maintenance and daily cleaning Mon-Fri.
Julien - Normand
This impressive chateau was originally constructed in 1641. The estate sits in the heart of Normandy near the utterly charming port town of Honfleur and the Victorian town of Deauville, famed for its casinos and nowadays, annual film festival, horse racing and chic shopping. The current owners have renovated, fusing a stylish mix of modern furnishings with the Chateau's classic features.
Great for
Enjoying "living in history" with lots of room for a large family or group and at a reasonable rate.
Memorable moment
Fabulous breakfast with the freshest of local dairy delights, overlooking the lovely gardens and fountain.
Service level
Maid service four hours per day, six days per week. Grounds and pool maintenance. Caretakers on premises.