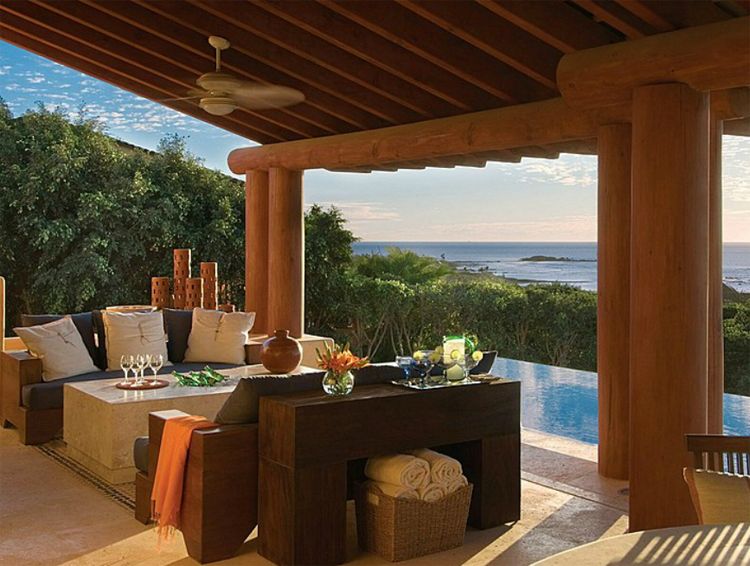 Photo Courtesy of Four Seasons/iStockphoto
The word
villa
gets thrown around quite a bit these days, but what exactly qualifies a certain dwelling to be called one?
History
Originally, villas were luxurious country estates that Roman noblemen would escape to from their day to day lives in the city. They were like wealthy villages—self-sufficient, built on a grand scale, and often with expansive landscaping and vineyards. Roman Emperor Hadrian's villa in Tripoli is perhaps the most famous of these, with its grandiose architecture and beautiful gardens. It is now of course reduced to ruins, but even in that condition, the opulent nature of the estate is still impressive.
Today
Today, when someone is talking about a villa, they are most likely referring to a private, luxury residence that is rented or bought as a seasonal vacation home. It is often considered a more exclusive and comfortable alternative to a stay in a hotel. The more private and intimate setting is attractive to travelers, because often, a villa includes similar services to that of a hotel, like breakfast, concierge, and cleaning services, without the uneasy feeling that you are a guest.
Luxury Villas Often Include the Following:
1-20 bedrooms
Lush and manicured gardens, courtyards or vineyards
Some sort of water fixture, whether it be a pool or a fountain, or both
Terraces or balconies with an enviable view
Elegant furnishings and appliances
Many hotel brands offer villas that mirror the company's standards and values. Hotel accommodations offered by the Four Seasons are consistently luxurious, with high-end amenities and attentive service. Their villas certainly follow suit, making them a good example of what classifies as such.
The Four Seasons Villas
The Four Seasons offers a number of residential villas. They are defined by elegant architecture and mature landscaping. The Punta Mita Villas are characterized by a number of special features including:
A courtyard with an atrium and water fountain
Pergolas of redwood rounded beams finished with rattan vine
Infinity heated plunge pool with Venetian tile
High ceilings
A full wet bar
Living and dining rooms that open up to a terrace
A gourmet kitchen with granite countertops
Due to the personal nature of villas, a running theme with Four Seasons and other villa providers is the close attention paid to every lavish detail.