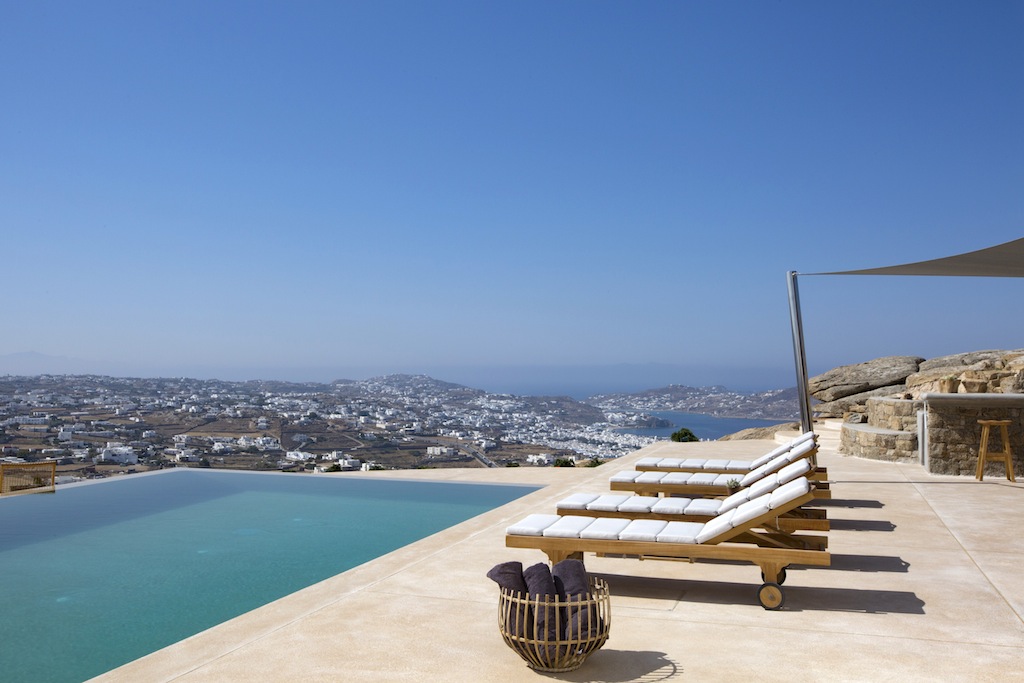 Louisa Nikolaidou
While places like Patmos, Therasia, Spetses, Sifnos and Kefalonia are gaining heat, Mykonos still remains the top destination for luxury-seeking hedonists who crave a vibrant nightlife, cosmopolitan feel, and innovative cuisine. As anyone knows who has attempted to book last-minute, luxury accommodations on the island, this can be a tough feat to pull off. Luckily, for the savvy traveler, White Key Villas has a vast selection of curated properties on hand to suit all of your vacation needs.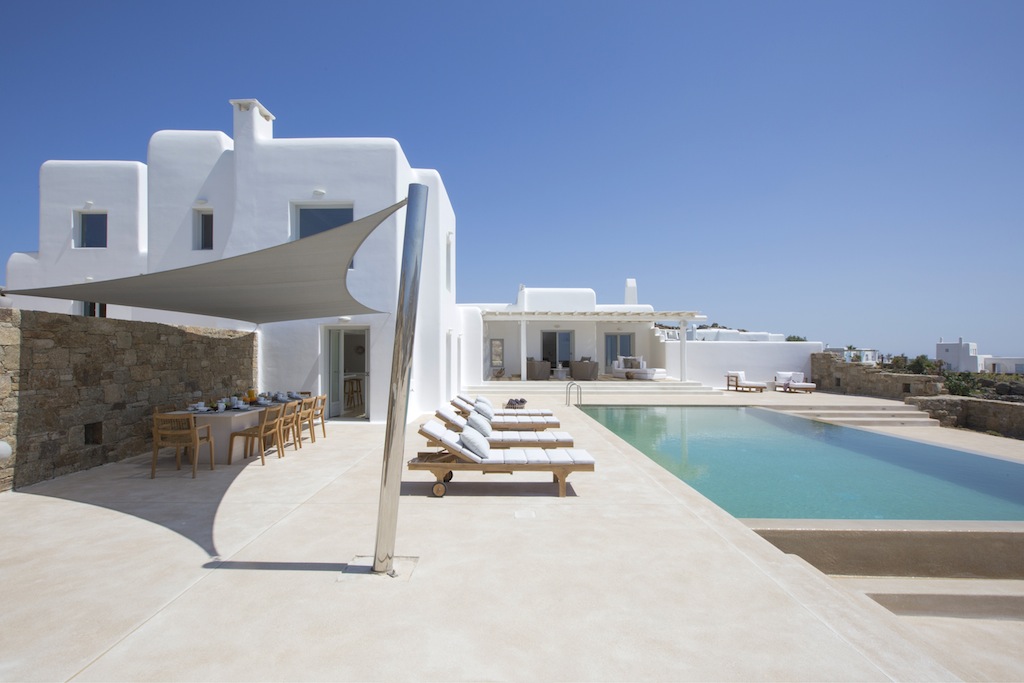 Villa Stelline by Louisa Nikolaidou
Established 12 years ago, White Key Villas is the leading luxury villa rental company in Greece offering 300 villas throughout the country for short-term, full-serviced rentals. No two villas are remotely the same, each offering uniquely different experiences (even while staying on the same property dependant upon your recommended itinerary). Our focus today invites us to take a closer look at two distinct, properties: Villa Stelline and Villa Nadine.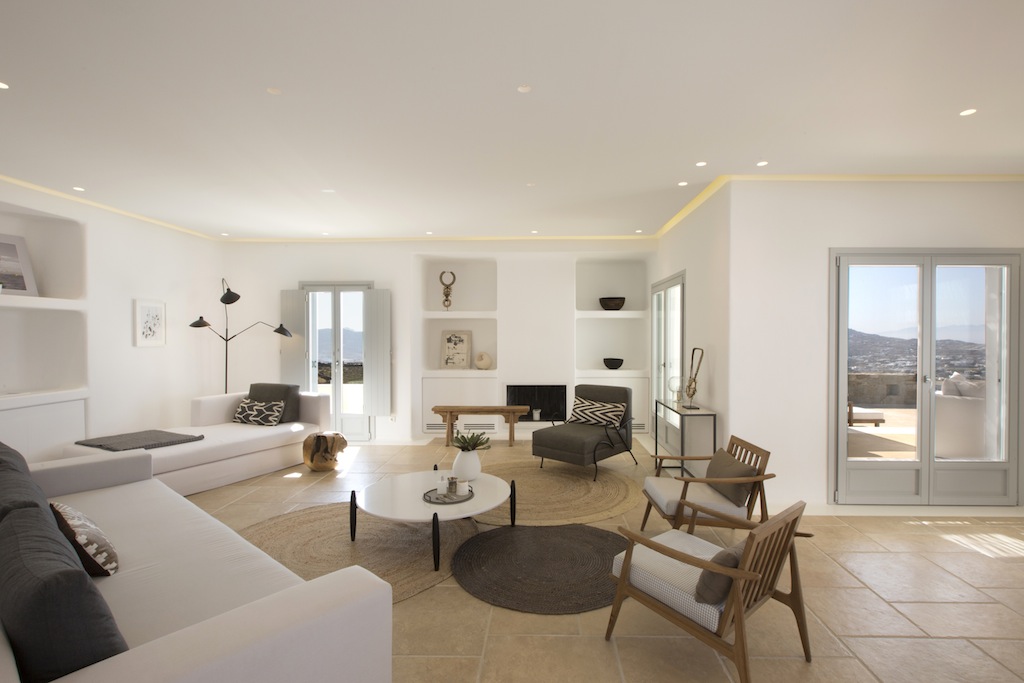 Louise Nikolaidou
Suitable for up to 14 guests, featuring 7 bedrooms, the completely new Villa Stelline offers panoramic views of magical Mykonos in a spacious setting that is ideal for entertaining large families and groups with its open floor plan, two separate swimming pools on different levels that are complete with terraces and lounges, and outdoor entertaining spaces that will keep adults, teens and children occupied for weeks on end.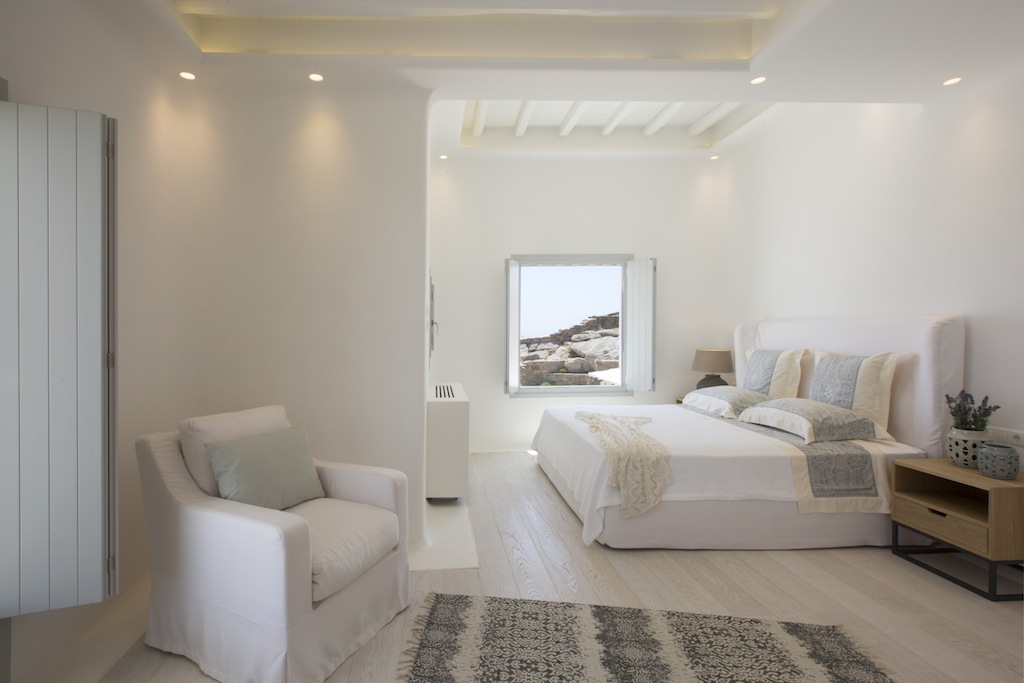 Louisa Nikolaidou
Each of the warmly decorated en-suite bedrooms is spread on both upper and lower levels, allowing for greater privacy for guests and evoking a hotel feel that provides exceptional comfort in a modern environment. Villa Stelline is easily accessible via paved roads and just 15 minutes from Mykonos Airport, 10 minutes from town and 8 minutes from the port. The nearest beach is Agios Stefanos which is just a 5-minute drive away.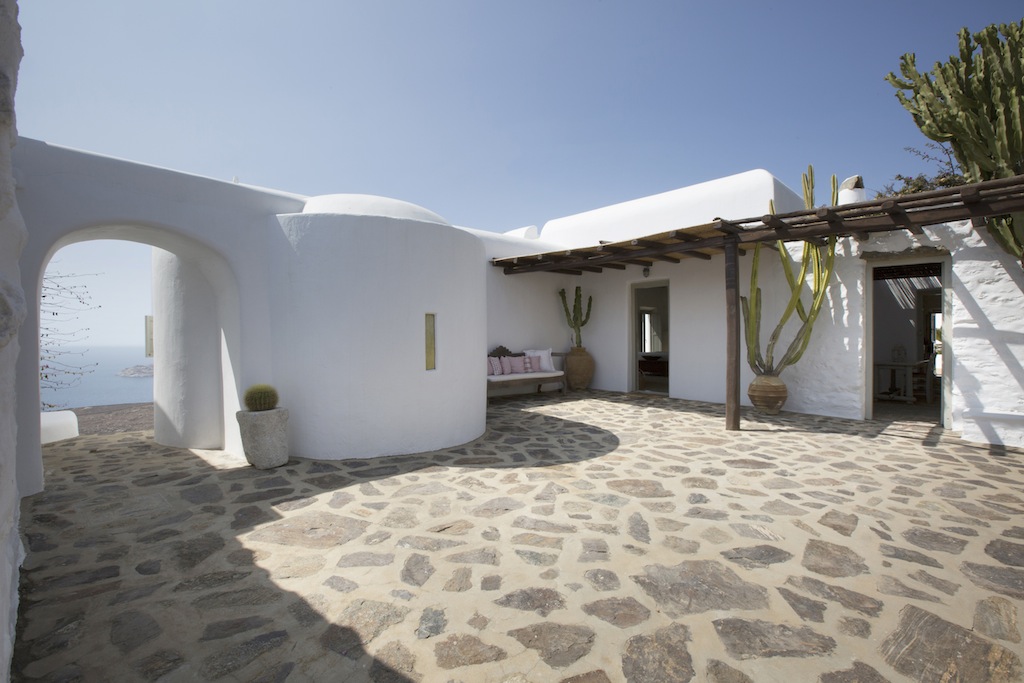 Louise Nikolaidou
While Villa Stelline is chic and contemporary in style, Villa Nadine is a luxurious estate that exudes country-style elegance. Just a 25-minute drive from Mykonos Airport and accessible by paved roads, Villa Nadine is located above the serene Lia beach and offers stunning views of the Aegean Sea and the islands of Naxos, Paros and Antiparos.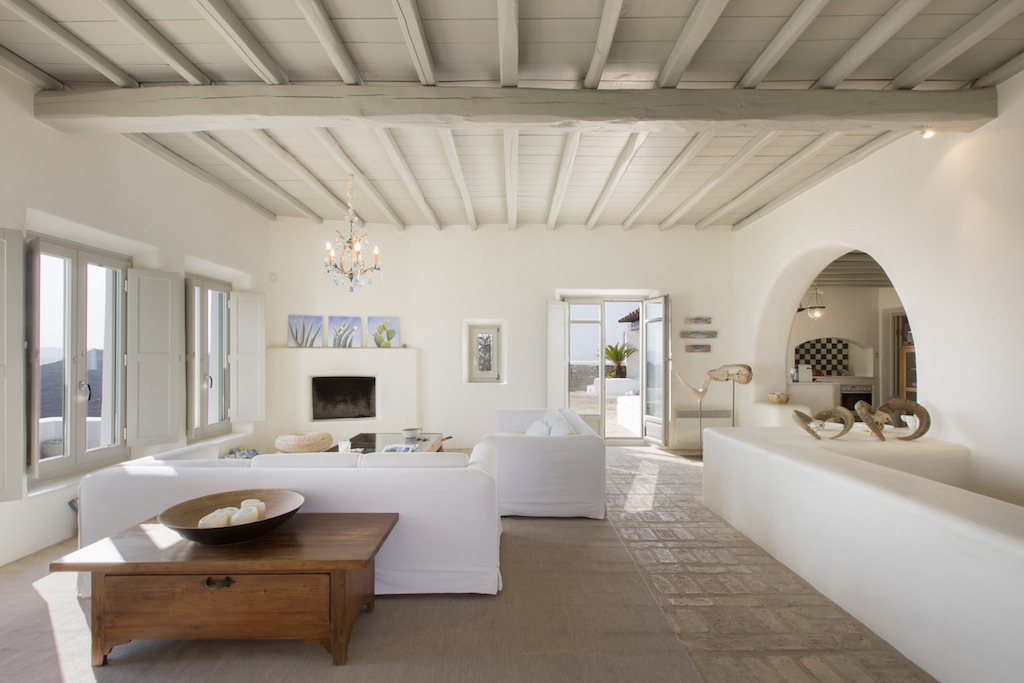 Villa Nadine by Louise Nikolaidou
Perched on a hilltop, Villa Nadine features a Cycladic, sugar-cube architectural style that is dressed in earthy touches like natural stone and wooden pergolas. Privacy and comfort is a key focus of this elegant estate as it offers a main house in addition to a separate guest house which is more than suitable for large parties (accommodating 12 guests in a total of 6 bedrooms). Fortunate guests can look forward to bright, open spaces with beautiful wooden furnishings, crisp white fabrics, rustic wood floors, antique marble sinks and tasteful artwork that compliments the sophisticated yet comfortable décor.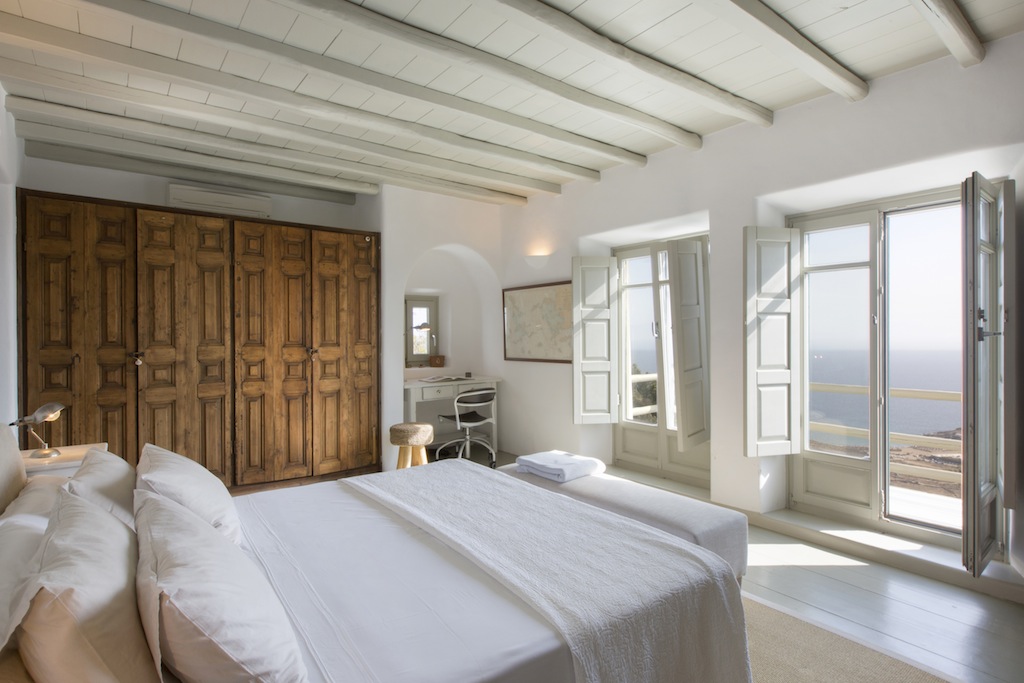 Villa Nadine by Louise Nikolaidou
With more than 300 properties throughout Greece on offer, White Key Villas has something for every need and occasion. Book your customized villa rental today by heading over to the White Key Villas website were a highly knowledgeable villa expert will assist you with your luxury villa rental.