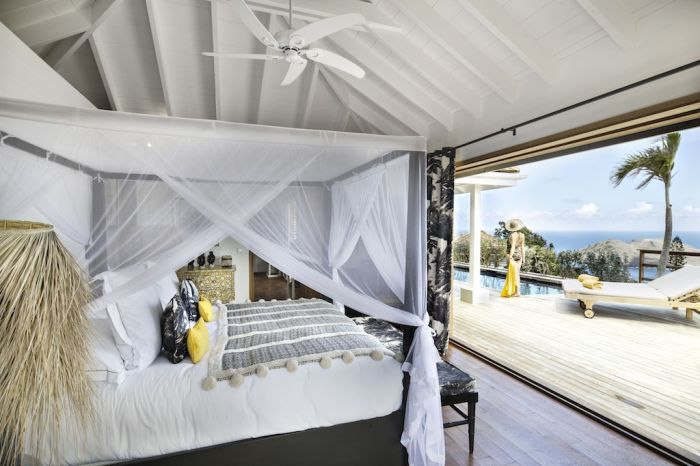 Villa Marie Hotels
In case you were wondering, the spirit of St. Barths is alive and well. It has been one year since Hurricane Irma hit the tiny island so it's nice to see that the recovery efforts of St. Barths have resulted in most of the island's restaurants and shops being opened for business (many of them since May) and more than 70 percent of the villas being up and running. According to St. Barths Tourism Committee President Nils Dufau, the island is poised to be stronger and better than ever with his projection that all of its fiber optics will be connected within 2 years. Aside from the slightly less verdant vegetation and the fact that 10 out of the 28 hotels are still undergoing reconstruction, one would never know that St. Barths was nearly decimated one year ago.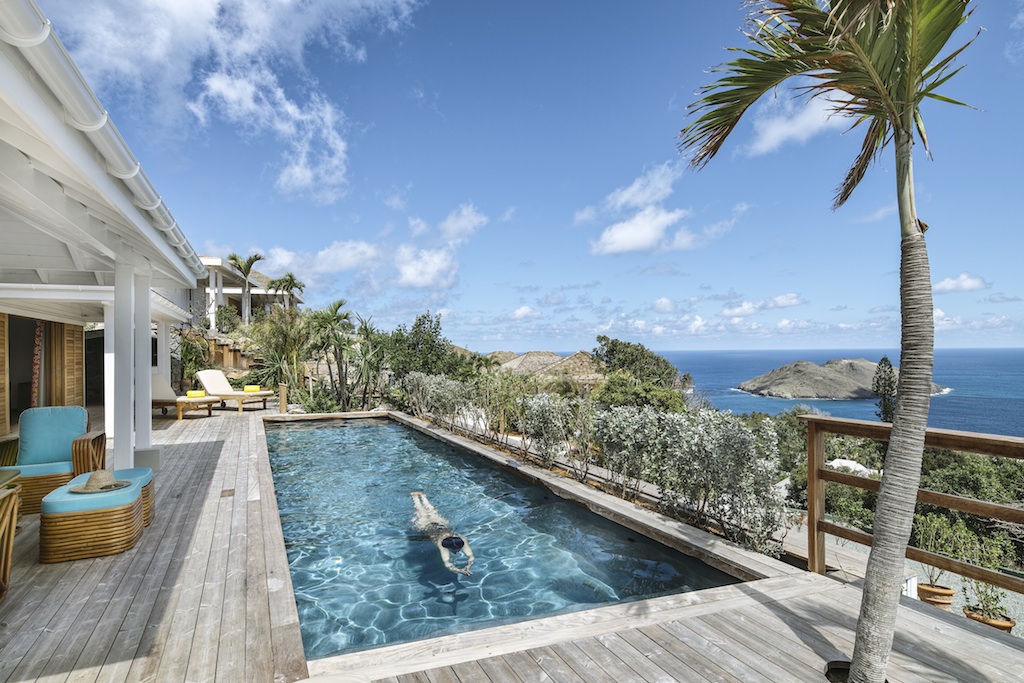 Villa Marie Hotels
Villa Marie Saint-Barth truly embodies the spirit of all that is and was this tiny, magical island. Formerly home to the François Plantation hotel (which had its heyday in the 90s), Villa Marie Saint-Barth is tucked away on a quiet hillside in Colombier and offers stunning and unforgettable views of Flamands Bay. Less than two miles from the airport and 3 miles from bustling Gustavia, Villa Marie Saint-Barth introduces guests to its tropical chic environment compliments of the innovative Sibuet family of Maison & Hotels Sibuet. Having perfected their own signature "French art de vivre" with properties in the French Alps and Provence, Jocelyne and Jean-Louis Sibuet, along with their children Marie and Nicolas, developed Villa Marie Saint-Barth in an organic way that incorporates the tropical chic vibe of the island with a luxe, bohemian style that naturally suits the charming colonial property. The Sibuets are driven by their desire to offer an intimate and authentic environment that makes guests feel as they are at home.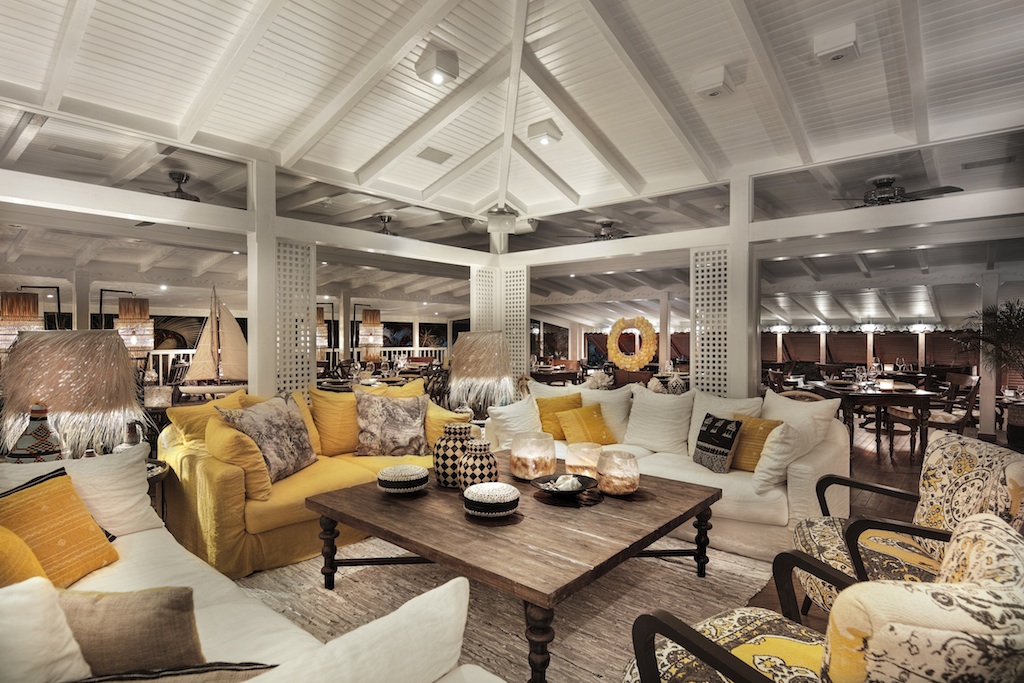 Villa Marie Hotels
In her desire to stay true to the previous property's history, French interior designer and co-proprietor Jocelyne Sibuet spent weeks researching books she discovered in the hotel's library and around the island for examples of traditional West Indies design. She next set off to India, Indonesia, Morocco, Pakistan, Peru and Tunisia in search of pieces that would compliment but not overshadow the dark wood paneling and plantation style furnishings that she wanted to keep. The 22 bungalows and villas of the resort are decorated in rich hues of deep turquoise, pink bougainvillea, bright sky blue and a canary yellow that elegantly contrasts the white-washed walls. Each bungalow and villa offers a unique style, incorporating Caribbean Indian flair with a subtle British influence and a dash of French refinement. Villa Marie Saint-Barth brilliantly succeeds at making one feel that he or she is on his own private island with its sweeping verandas with private terraces that are enveloped in lush vegetation that act as the framework for the stunning views of the lagoon and magical Flamands Bay.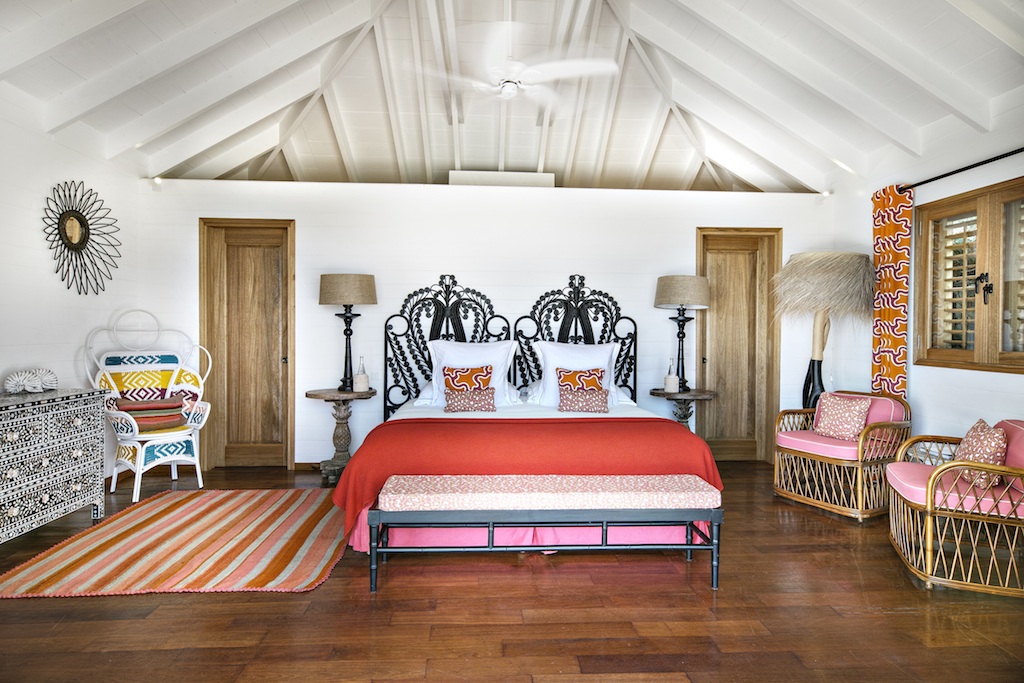 Villa Marie Hotels
One need not venture off property to have a stellar, gourmet experience as locals and visitors alike flock to the highly popular, on-site restaurant François Plantation. François Plantation presents sophisticated French cuisine with a dash of local flavor in the form of local catches of the day, lobster, grilled vegetables, fresh salads and innovative desserts that pay homage to the local palate. Start with a quintessentially French, homemade Fois Gras de Canard Maison with mango chutney on brioche or a Yellowfin Tuna Ceviche with watermelon and jalepeños. As an entrée, choose a Caribbean Lobster Acquerello Risotto with grilled zucchini and bisque foam or Sea Scallops and French Blue Lobster served with a fragrant linguini. To finish, the Pure Caribbean Chocolate Sphere is a must that is complemented by coconut and banana. Naturally, you will next want to become acquainted with the incredibly inviting resort bar where you will happily discover a selection of the finest rums of the region that can be paired perfectly with an exceptional selection of Cuban cigars from the on-site humidor. Imbibe in signature cocktails such as the Royal Mojito or irresistible Ti Punch.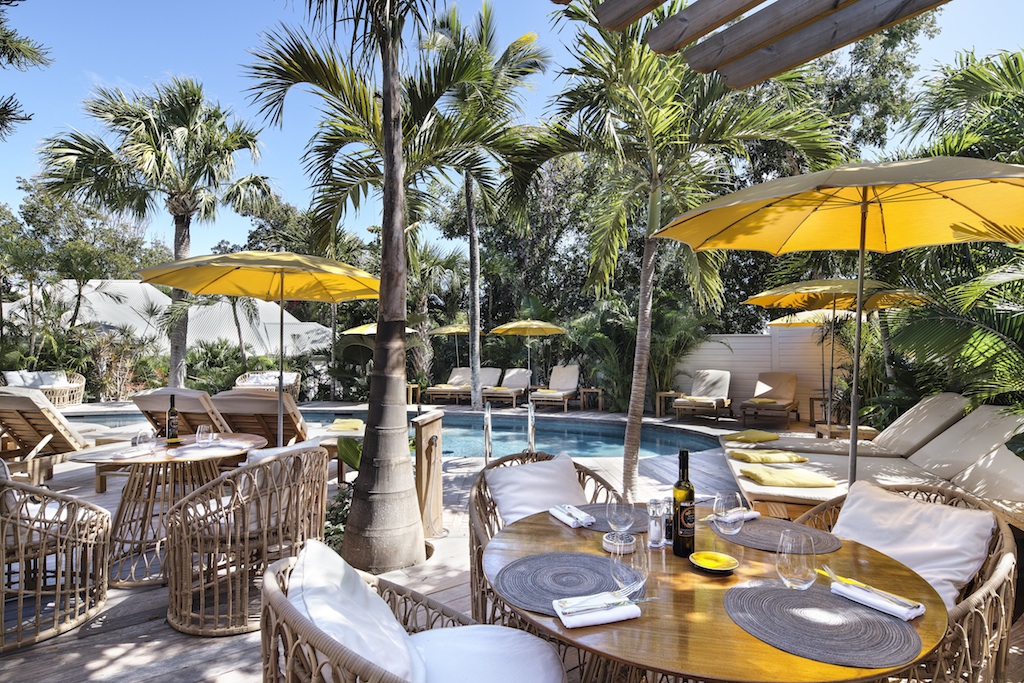 Villa Marie Hotels
After a good night's rest, inevitably you will want to bask in the sun by Villa Marie Saint-Barth's stunning pool to work on that vacation glow that your friends back home will envy. Luckily, you won't have to move too far to enjoy the breakfast or lunch that is provided by François Plantation as both meals can be enjoyed poolside. If you want to take your relaxation to the next level, indulge in the Pure Coconut Ritual or After-Sun Jasmine Repairing Treatment at the highly anticipated Pure Altitude Spa which offers two treatment rooms. Needless to say, for those who truly need to decompress and get off the grid, Villa Marie Saint-Barth offers the perfect escape. Villa Marie Saint-Barth will re-open on November 12, 2018, after a one-month hiatus. Search Best Luxury Villas for more options.